Schachle Returns to Claim Overall Wins at 2019 Talladega D-Day Matches
June 21, 2019
Civilian Marksmanship Program
▸
The First Shot
▸
Schachle Returns to Claim Overall Wins at 2019 Talladega D-Day Matches
By Ashley Brugnone, CMP Writer
TALLADEGA, Ala. – Last year's Garand Match winner at Talladega Marksmanship Park, Keith Schachle, 60, of Brooks, GA, decided to again participate in the D-Day Matches (held at the Alabama facility each June) and gave outstanding performances in not just one competition, but in each he fired – claiming the Three-Gun Aggregate over the course of the event. Schachle accumulated a score of 845-17x in the aggregate match, which was more than 20 points above the second place competitor.
"I felt prepared for the matches, both mentally and gear-wise," he said. "BUT, I had a rifle malfunction in rapids with the Springfield that hurt me some."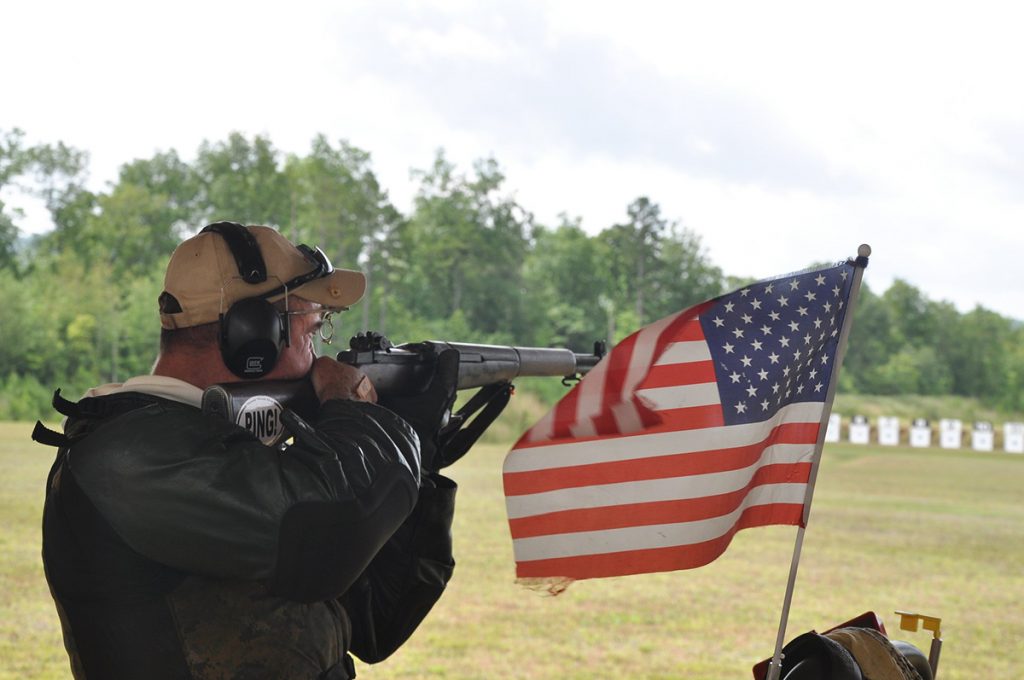 He went on to say how he struggled some in other events, including a crossfire in the Vintage Military event that cost him 10 points. Luckily, the strong storm front that passed through Alabama from the Gulf of Mexico and cancelled many of D-Day's attractions didn't seem to affect Schachle on the firing line. He even said he enjoyed the cooler temps brought on from the precipitation as he competed.
Schachle used a '43 Garand, a Springfield 03A3, as well as a 1917 Eddystone vintage rifle during the D-Day competitions, all of which he bought and had rebarreled.
He used the same three rifles at the CMP Eastern Games (held in North Carolina in May) and actually shot 29 points higher than his Alabama trip. In North Carolina, Schachle nearly achieved the Four-Gun Aggregate win but fell short by only two points to accomplished marksman, Brian Williams.
"He's a tough competitor," Schachle admitted.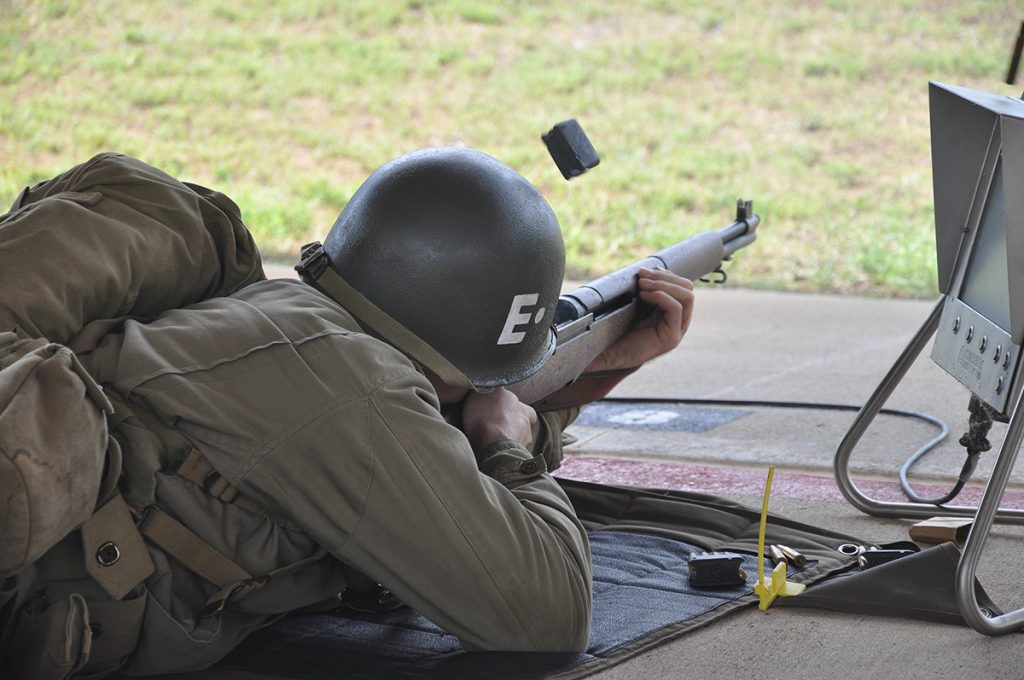 The rifles he used at Eastern Games and D-Day are practically the only ones he owns, seeing himself as more of a shooter than a collector. He's a frequent competitor of the CMP Travel Games, thanks, in large part, to his wife, Brenda.
"I shoot a lot," he said. "I am fortunate to have a wife that is very supportive of my shooting passion. Brenda makes it easy for me and works out the travel logistics."
He joked, "She once told me, 'You worry about shooting x's, I'll worry about the travel arrangements.' Unfortunately, she's better at that arrangement than I am."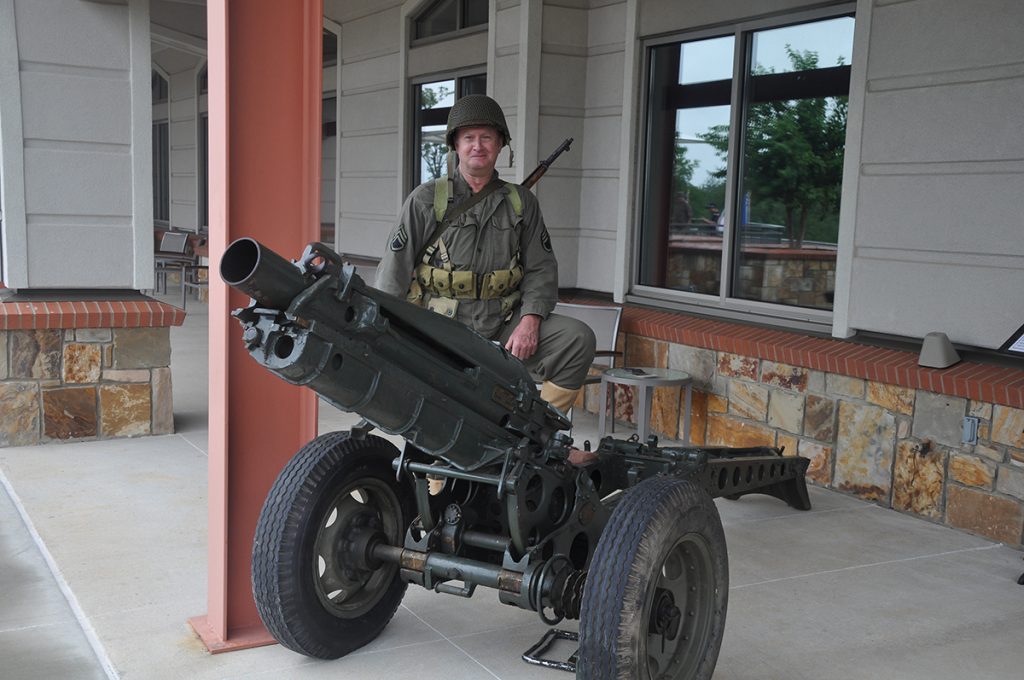 Some of Schachle's other marksmanship accomplishments include earning his Distinguished Rifleman Badge #2287, becoming an NRA High Master in XTX and Mid-Range and a CMP Master in XTX. He is also a CMP Master Instructor – using his knowledge to train others on the firing line.
"I love shooting all matches but REALLY like the Travel Games and Nationals," he said. "I get to see shooting buds that live up north and out west."
Along with the Three-Gun Agg. at the D-Day events, Schachle also nabbed the overall win in the Vintage Military Match, with a score of 290-8x, while finishing within the Top 10 during the Garand Match and fourth in the Springfield event.
High Senior of the Vintage Military Match was Richard Reichert, 65, of Vienna, IL, with a score of 275-5x, which placed him third overall.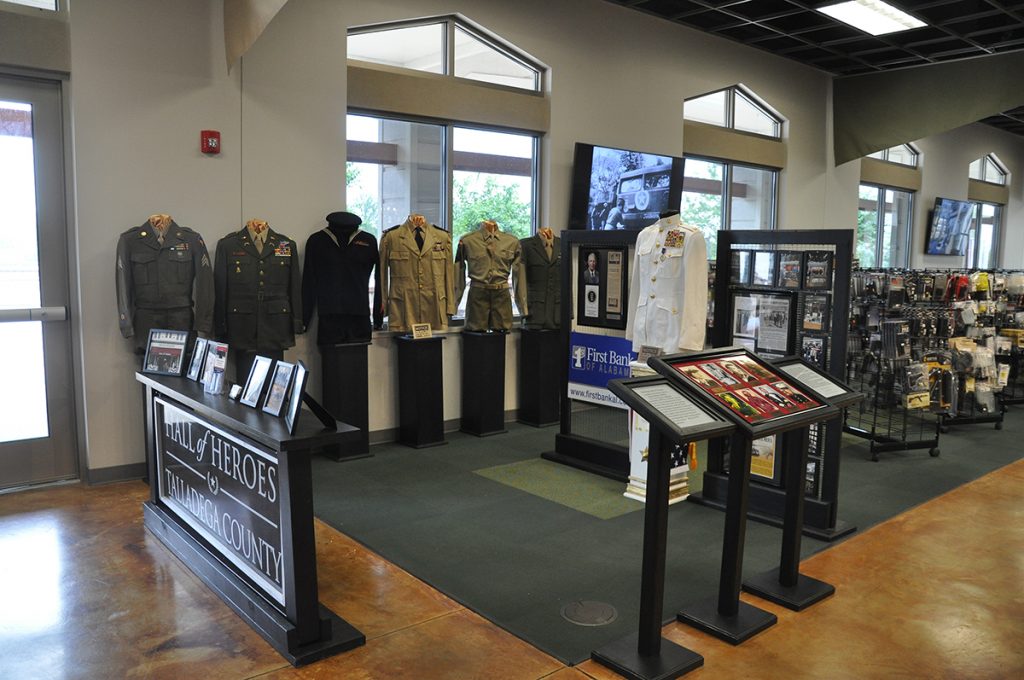 The Talladega D-Day matches are held to commemorate the anniversary of the Allied Forces D-Day landing at Normandy Beach during World War II as well as to provide a space for competitive marksmanship opportunities for a variety of individuals. Using vintage and modern military rifles and pistols, competitors may choose from an assortment of events that will test their abilities and provide recreational fun.
This year, the CMP had planned an outdoor display of historical military armored vehicles and overhead vintage aircraft, but the unfortunate weather circumstances caused most of the demonstrations to be cancelled. A stunning Talladega Hall of Heroes Museum, featuring authentic uniforms, photos and other memorabilia, carried on within the park's Clubhouse alongside D-Day documentary films to remind spectators of the somber significance of the weekend.
On the ranges, popular CMP Travel Games competitions fired during the weekend-long event include the Garand, Springfield, Vintage Military and Carbine rifle matches, along with As-Issued 1911 and Military & Police pistol matches.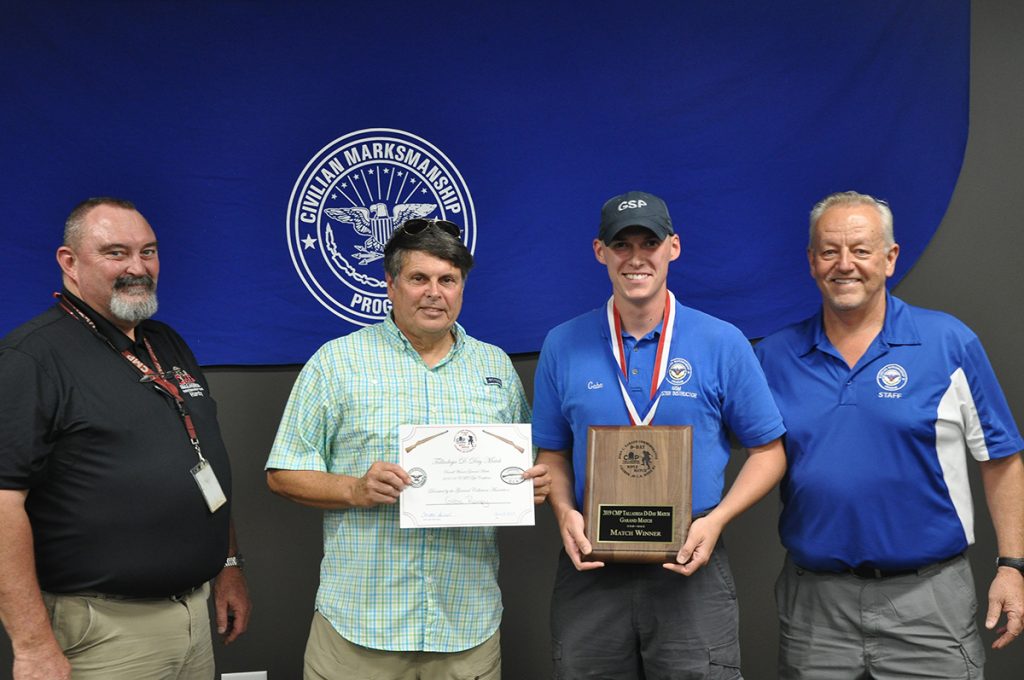 Winning the 2019 Garand Match was Gabe Rampy, 21, of Villa Rica, GA, with a score of 286-4x. Donald Posey, 65, of Marietta, GA, claimed the High Senior honor and a second place finish overall, with a score of 283-5x. High Junior of the match was Joshua Lewis, 18, of Fayetteville, GA, who recorded a score of 254-3x in the event.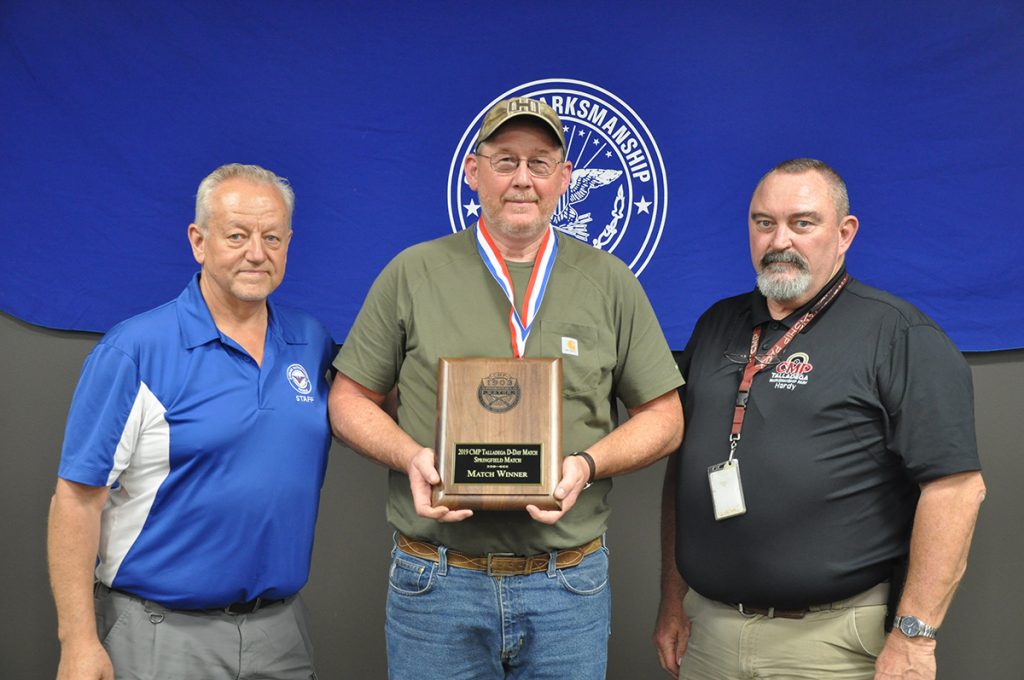 Leading the Springfield event was Alan Maxey, 58, of Rome, GA, with a score of 282-4x. William Fairless, 64, of Vienna, IL, earned High Senior and second overall, with a score of 280-5x.
David Saxton, 55, of Carrollton, AL, fired a score of 351-2x for the win in the Carbine Match, as Jimmy Hamilton, 63, of Broken Arrow, OK, was named High Senior, with a score of 347-4x. Hamilton also finished in second place in the match.
In the Vintage Sniper team event, the family pair of James and Curt Watson recorded a score of 389-8x for the win in the Manual category, with William Fairless and Richard Reichert coming together to etch a score of 377-8x for the top spot in the Semi-Auto class.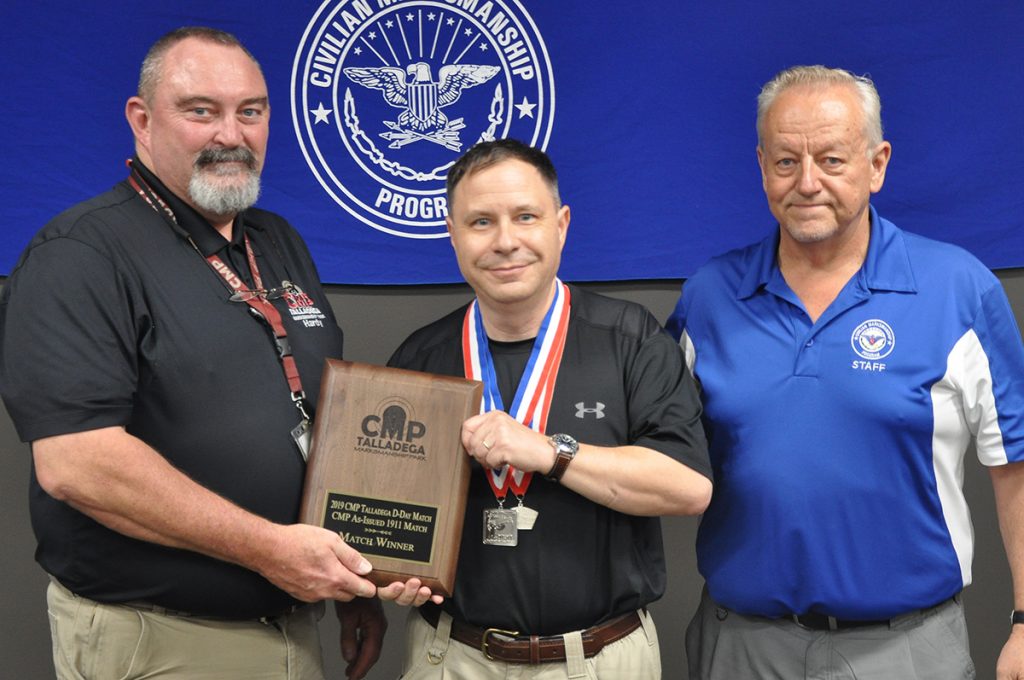 Competitor Andrew Granberry, 56, of Germantown, TN, nearly swept the pistol matches during the D-Day event, winning the 1911 match with a score of 348-4x. Granberry landed just shy of a win in the Military & Pistol Match, falling only by x-count to Calvin Jacobson Jr., 66, of Heiskell, TN, who fired a score of 353-8x. Jacobson was also the High Senior of the match.
Dennis Trumble, 64, of Overland Park, KS, was the High Senior of the 1911 Match with his score of 331-5x for a third place finish overall.
For a complete list of results of the 2019 Talladega D-Day Match, visit https://ct.thecmp.org/app/v1/index.php?do=match&task=edit&match=18071&tab=results.
Photos of the event can be found at https://cmp1.zenfolio.com/f162870569.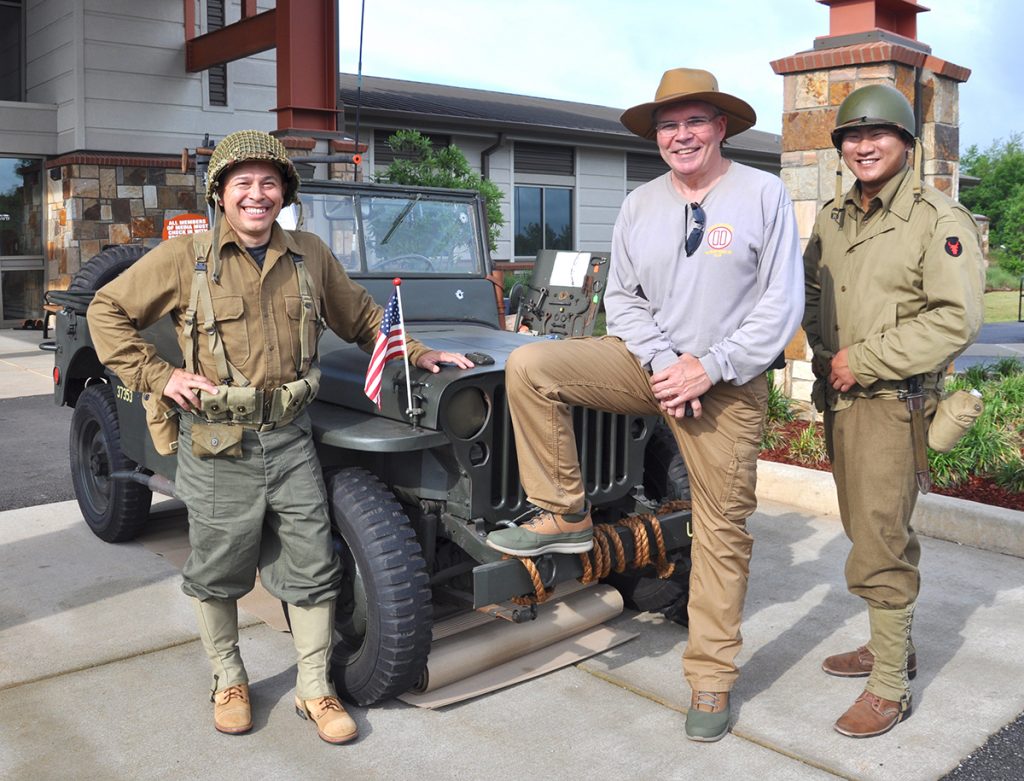 Join Us! The next CMP Travel Games events will take place 16-22 September in Jericho, Vermont and 7-13 October in Oklahoma City, Oklahoma along with the Talladega 600 matches 19-24 November at the CMP Talladega Marksmanship Park.
About Talladega Marksmanship Park:
The CMP's Talladega Marksmanship Park includes some of the latest in marksmanship technology, such as LED monitors next to each competitor that instantly display shot scores. The park is open daily to the public, all year round, and includes opportunities for rifle, pistol and shotgun enthusiasts. For more on the park, visit the CMP website at https://thecmp.org/competitions/talladega-marksmanship-park/.