Junior Air Rifle Camp Counselors
Apply to be a Junior Air Rifle Camp Counselor
This premier program has a long established history of providing the highest quality three-position camps for air rifle and smallbore, and international air rifle instruction in the country for high school athletes. With the help of camp counselors, the CMP is able to reach hundreds of juniors every year, all while providing staff a truly one-of-a-kind summer experience.
Who Can Apply?
Camp Counselor positions are open to college students who have completed at least one year of school, and are members of an NCAA or college club rifle team.
Applicants must be available to work and travel throughout the summer for camps, though accommodations will be made for applicants competing in International Competition. These are highly competitive positions, and selection will be based on a number of criteria: academic performance, shooting experience, coaching and youth leadership experience, and references. All Camp Counselors who are selected for hire will be required to pass a background check and drug test before beginning employment.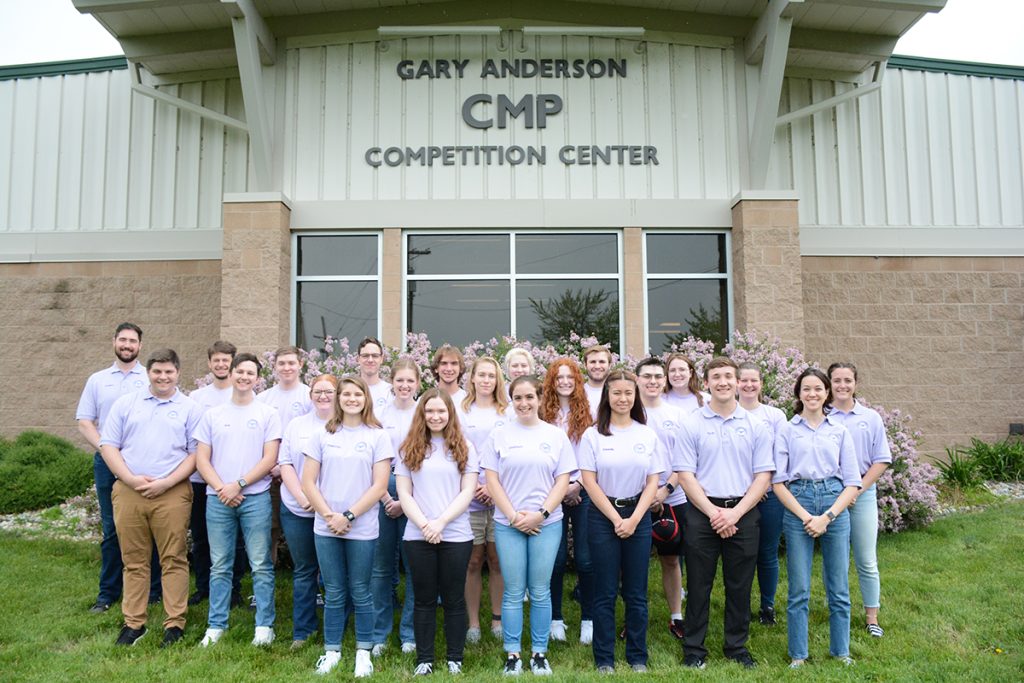 Junior Air Rifle Camp Counselor Duties
Job duties will primarily consist of working with groups of five or more high school aged athletes of various skill levels at five-day camps, four-day clinics, and three-day advanced standing position camps.
Counselors follow a camp curriculum originally designed by DCM Emeritus Gary Anderson, which has been modified by former National Coach Dan Durben, former director Sommer Wood, former director Chance Cover, and current CMP Junior Rifle Camp staff.
Counselors will work frequently with the CMP mobile range consisting of forty Kongsberg electronic targets. Duties associated with the mobile range include range set-up, break down, and general cleanup.
Additional duties on the range include but are not limited to assisting with camper registrations and check-in, daily organizational chores, and working various CMP events outside the camps. (This is to include 4-H Nationals, American Legion, CMP 3-P Nationals, and may include others.)
Employment will begin with a training session at CMP at Camp Perry, OH starting May 22, 2023. This training is mandatory for everyone hired.
Junior Air Rifle Camp Counselor Housing, Time Off and Pay
Housing and per diem will be provided for staff during the USAS events, though this will be unpaid time off.
If needed, additional unpaid time off will be granted for USAS National or Junior Team training and competitions like World Junior Championships. If you choose not to shoot USA Shooting Nationals, other camp related work options are available for that time period.
The pay scale begins at $400 a week for first year counselors, $450 for second year counselors, and $500 for third year counselors and beyond. A per diem is also provided.
All travel and lodging is covered by CMP once the camps begin, though counselors are responsible for providing their own transportation to the training location at the beginning of the summer, and back to their homes at the end of the summer. Any additional travel counselors wish to make during their time off is their responsibility, and they are expected to clear departure and return times with the Camp Director to make sure it does not conflict with their job duties.
Counselors will not be responsible for campers outside of work hours. The staff will have downtime factored into the summer, but may work extended weeks and are not held to a 5 day week. Counselors will represent CMP at all times during the summer, and MUST adhere to a code of conduct for the duration of their employment.
Unfortunately due to scheduling conflicts, counselor participation during USAS Nationals cannot be guaranteed. If participation is approved, housing and per diem will be provided, though this period will be unpaid time off.
Counselor Applications — APPLY TODAY!
Send completed applications to:
Ryan Hinson
CMP Junior Rifle Camps
PO Box 576
Port Clinton, Ohio 43452
Forms may also be faxed to 419-635-2573, or emailed to rhinson@thecmp.org. The deadline to apply is March 24th.