3PAR Shooting information
Three-Position Air Rifle (3PAR) Shooting is the most popular and fastest growing form of shooting sports competition for youth of high school age or younger. Two different Three-Position Air Rifle events are available:
Precision Air Rifle is modeled after Olympic-style shooting and allows the use of specialized target rifles and equipment.
Sporter Air Rifle is designed for new competitors or those who desire to compete with a minimum of equipment and expense.
**See the 2023-2024 Three-Position Air Rifle Program Updates**
In both types of shooting, competitors fire at targets at a distance of 10 meters in three different positions, prone, standing and kneeling. Three-Position Air Rifle provides young competitors with competitive shooting sports opportunities that can be offered on a wide variety of easily accessible or easily constructed ranges, with equipment that is commonly available at affordable costs.
The CMP actively promotes Three-Position Air Rifle shooting as a premier youth marksmanship competition by providing low-cost equipment and pellets as well as training curriculum materials and competition activities. In addition, other air gun events for juniors and adults are hosted by CMP throughout the year. CMP facilities have Open Marksmanship, and Monthly Matches for air rifle and air pistol take place at the CMP Competition Centers.
CMP ranges are equipped with electronic targets.
If you have questions, please contact us at 3PAR@thecmp.org or (419) 635-2141, ext. 702 or 731.
---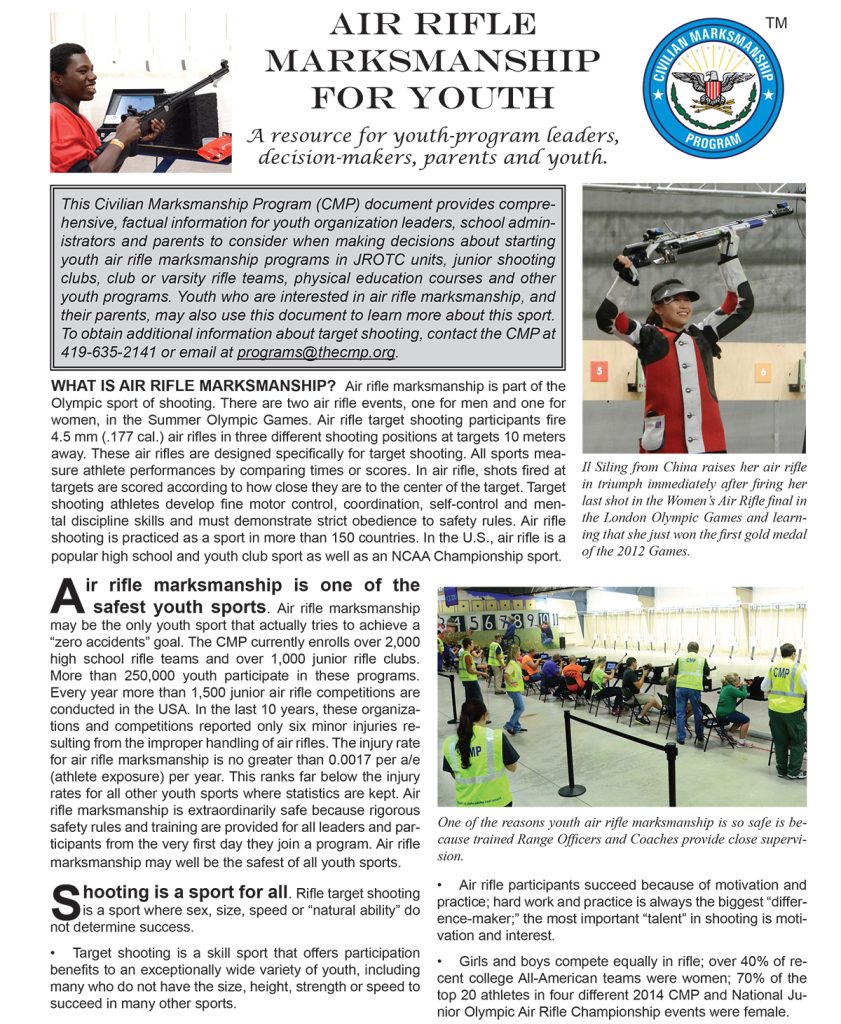 Additional 3PAR Resources