National Matches First Shot Ceremony speakers
First Shot Speakers
The First Shot Ceremony is the official "opening ceremony" of the National Matches. Each year an invited special guest makes brief remarks to assembled competitors, match officials, volunteers, state and local military and government leaders. Several hundred people attend the ceremony each year.
After the First Shot Speaker's remarks, they have the honor of firing the ceremonial "first shot" of the National Matches. The First Shot Ceremony typically takes place on Monday morning prior to the start of the National Matches on Rodriguez Range in front of the main Camp Perry flagpole.
---
2023 First Shot Speaker
SFC Brandon Green, USA, Junior Distinguished Badge #1, Distinguished Rifleman Badge and President's Rifle Trophy National Record Holder.
First Shot Speaker, Sgt. 1st Class Brandon Green, USA, fired the M70 bolt rifle used by DCM Emeritus and two-time Olympic Gold Medalist, Gary Anderson, to shoot the National Matches 200-yard standing record in 1971, as well as during the 2014 First Shot Ceremony. SFC Green earned his Junior Air Rifle Distinguished Badge #1 in 2001, Distinguished Rifleman Badge in 2005 and currently holds the President's Rifle Trophy National Record of 400-20X, set in 2018. 
---
2022 First Shot Speakers
Mr. Jon Bengtson, Treasurer, CMP Board of Directors, and Mr. Harry Sieben Jr., Secretary, CMP Board of Directors
Additional photos may be viewed at https://cmp1.zenfolio.com/p15052467.
---
2019 FIRST SHOT SPEAKER
Mr. E.C. (Cris) Stone, Vice Chair, CMP Board of Directors & Long-time Competitor and CMP Supporter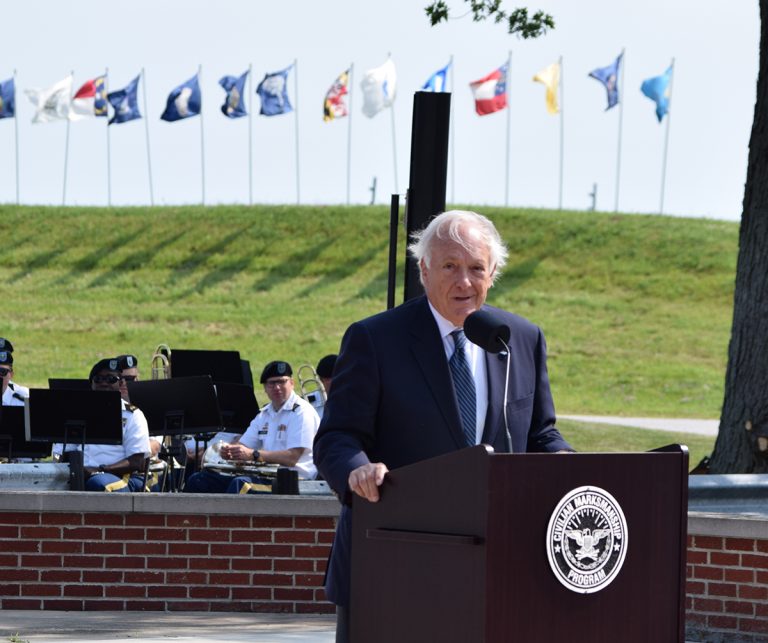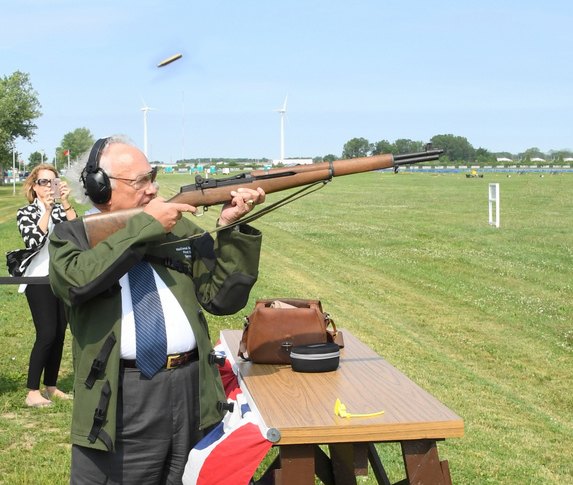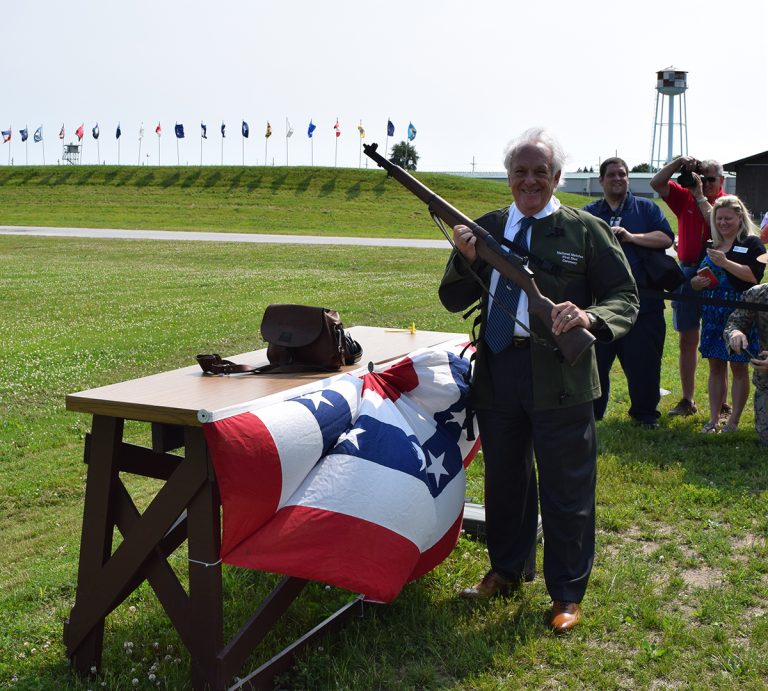 ---
2018 FIRST SHOT SPEAKER
Maj. Gen. Clark LeMasters, Jr., Commanding General of the U.S. Army Tank-Automotive and Armaments Command, and the Senior Commander of TACOM Life Cycle Management Command, U.S. Army Garrison-Detroit Arsenal, Mich.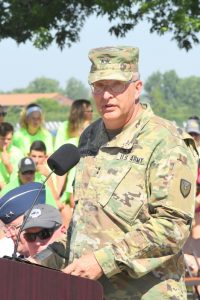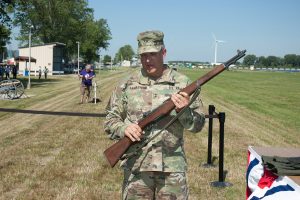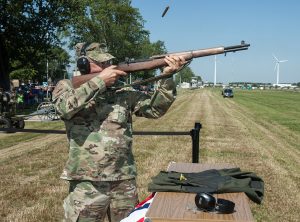 ---
2017 First Shot Speaker
Major General John C. Harris, Jr., Assistant Adjutant General, Ohio Army National Guard Commander, Ohio Army National Guard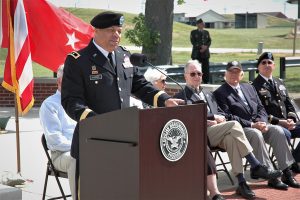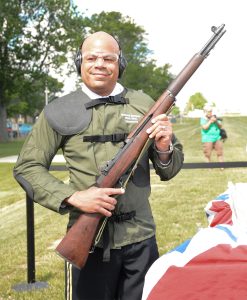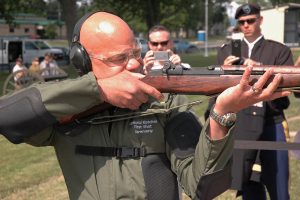 ---
2016 First Shot Speaker
Oscar Mahlon Love, Jr.,
CMP Board of Directors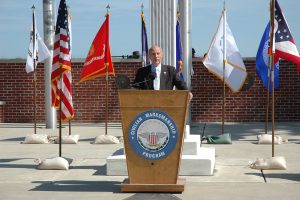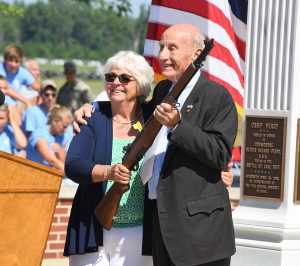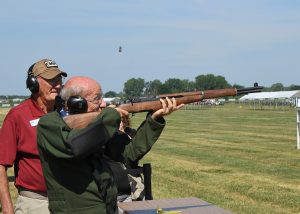 ---
2015 First Shot Speaker
Congressman Robert Latta,
Ohio's Fifth Congressional District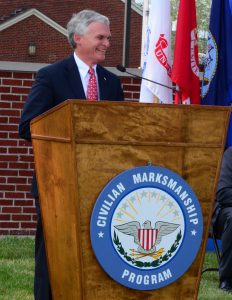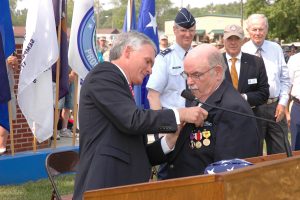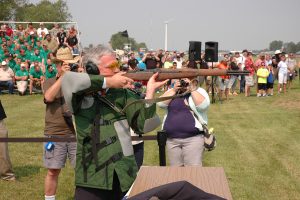 ---
2014 First Shot Speaker
Mr. Gary Anderson, DCM Emeritus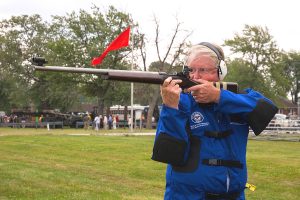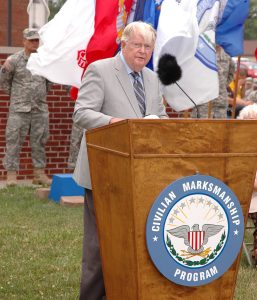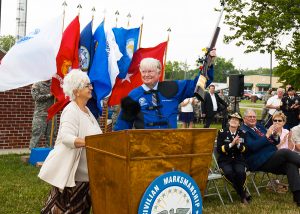 ---
2013 First Shot Speaker
LTG John Crosby,
CMP Board of Directors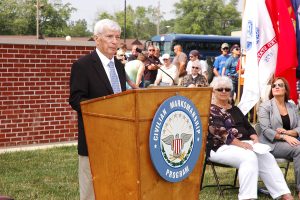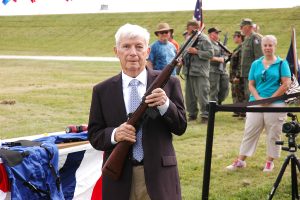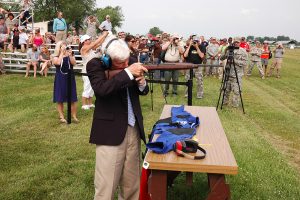 ---
2012 First Shot Speaker
LTG William E. Ingram JR.,
Director Army National Guard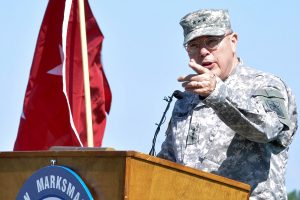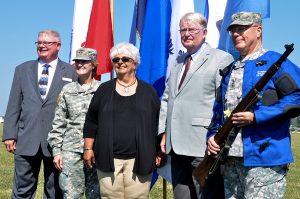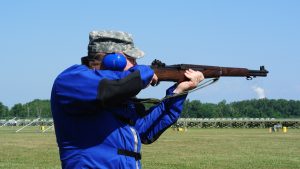 ---
2011 First Shot Speaker
Dr. Joseph Westphal,
Under Secretary of the U. S. Army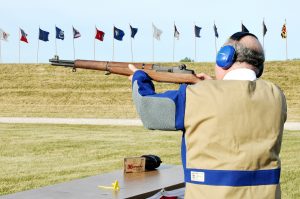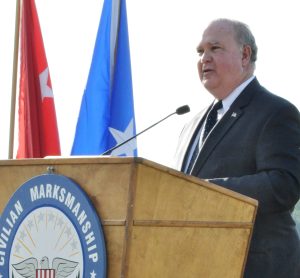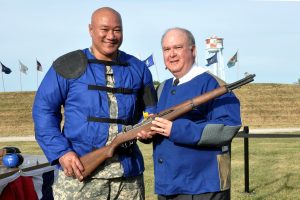 ---
2010 First Shot Speaker
Ohio Governor Ted Strickland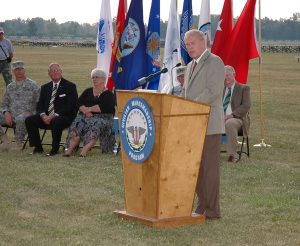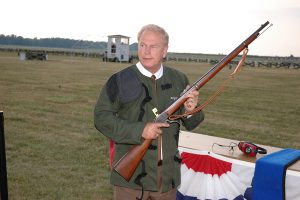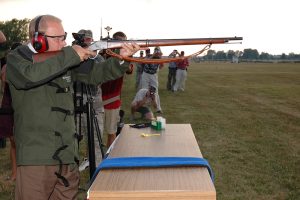 ---
2009 First Shot Speaker
Brig. Gen. Melvin G. Spiese, USMC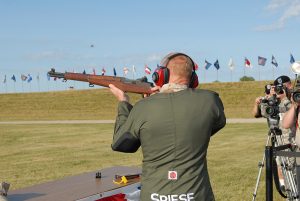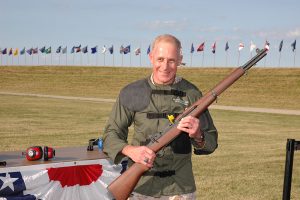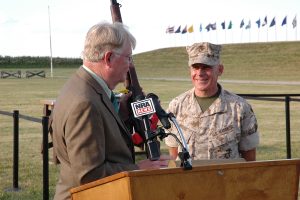 ---
2008 First Shot Speaker
Mr. John Sigler,
President, National Rifle Association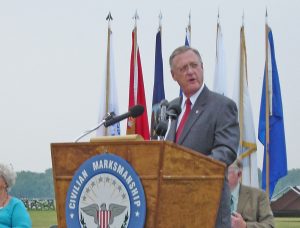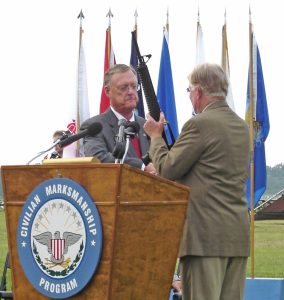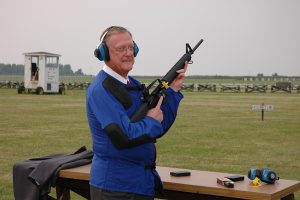 ---
2007 First Shot Speaker
Mr. John McLaurin,
Deputy Assistant Secretary of the Army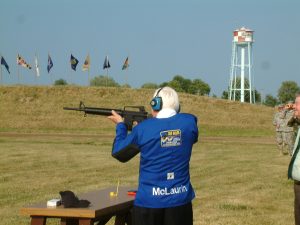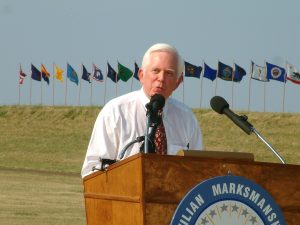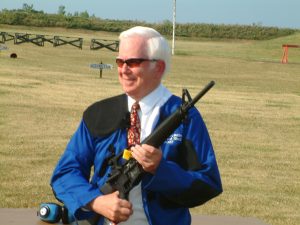 ---
2006 First Shot Speaker
Lieutenant General H Steven Blum,
Chief, National Guard Bureau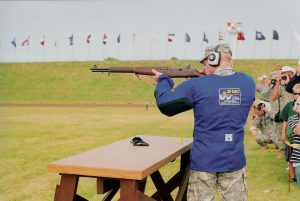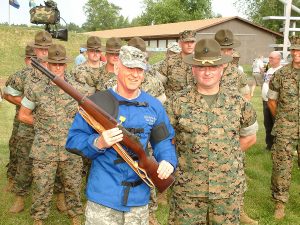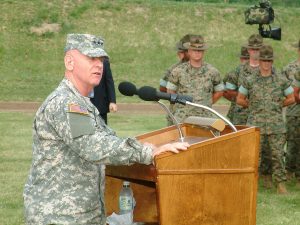 ---
2005 First Shot Speaker
Major General Greg Wayt,
The Adjutant General, State of Ohio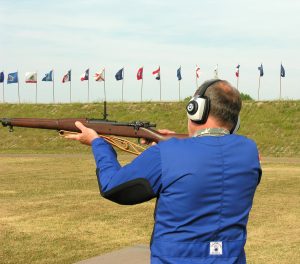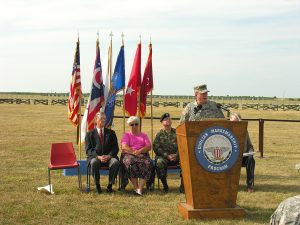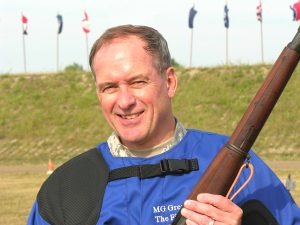 ---
2003 First Shot Speaker
Mr. William Blankenship,
World and National Champion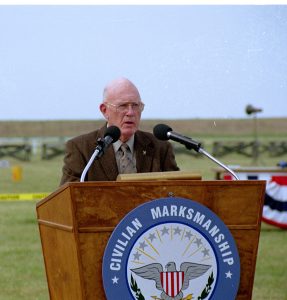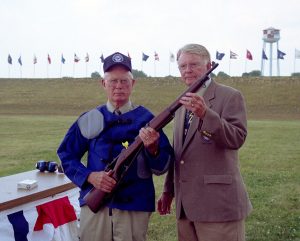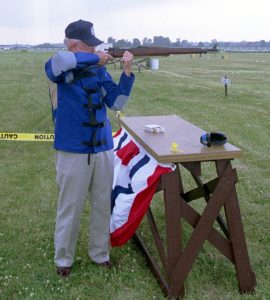 ---
2002 First Shot Speaker
Mr. J.B. Hudson,
Administrative Assistant of the Secretary of the Army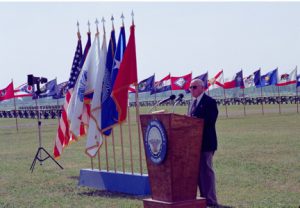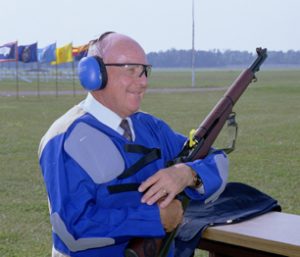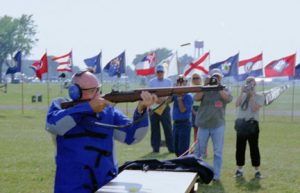 2001 First Shot Speaker
Mrs. Nancy Johnson,
2000 Olympic Gold Medalist