3D Archery Range
The CMP Archery Range at Talladega is located on the shotgun side of the grounds and outfitted with 20 lanes of life-size 3-D targets, specially painted to look like live animals in their natural habitat. The foam Delta-McKenzie targets (typically used on the competition trail) are designed to fit along pathways tucked between the trees of Talladega's terrain and can be arranged from 15 to 50 yards. A 30×60-yard practice range with a berm was also constructed.
The current fee to use the range is $20 per person. Guests wishing to use the range must first watch a safety video developed specifically for archery, even if they've shot on the other ranges within Talladega Marksmanship Park in the past, and receive an archery safety card. Individuals who wish to also visit CMP's rifle, pistol or shotgun ranges must watch Talladega's original, separate safety video.
The Archery Range is open during current park hours and will be open year round.
Monday and Tuesday: Closed
Wednesday and Thursday: 11:00am-5:00pm
Friday, Saturday and Sunday: 9:00am-5:00pm
For additional information, please contact Billy Chapman, Talladega's archery range manager, at [email protected] or call (256) 474-4408.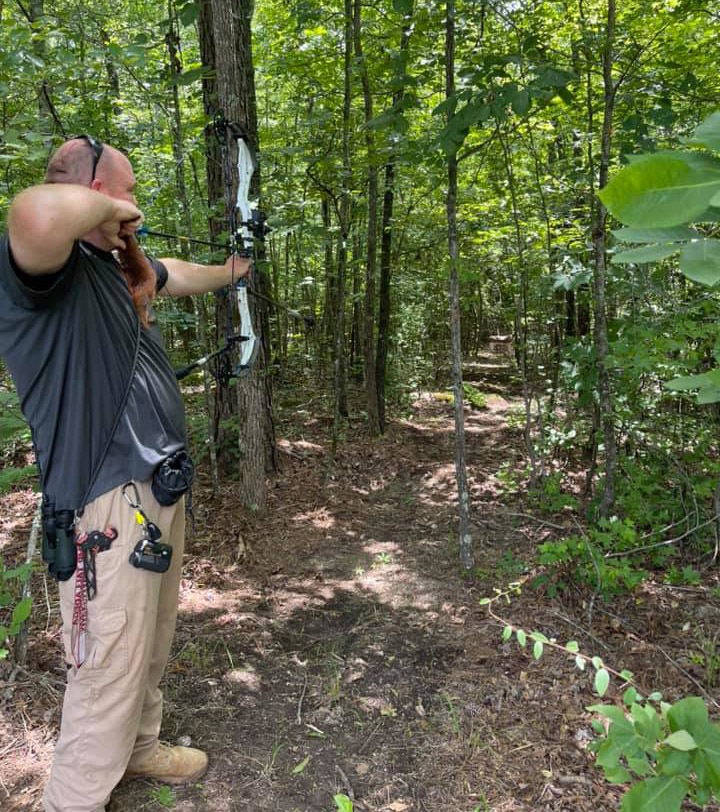 View additional Archery Range Photos.
Winter Archery League
CMP is excited to start a Winter Archery League with monthly tournaments. We will award monthly awards along with overall awards at the end of the league tournaments. We hope you will join us!
Dates:
November XX
December XX
January XX
Results
CMP Talladega 3D Archery Tournament Winners for September 11, 2021
We want to thank everyone who was able to come out and shoot the first 3D Archery tournament here at the CMP Talladega Marksmanship Park. We look forward to seeing you again soon as we are planning our next Tournaments.
| | |
| --- | --- |
| Adult Female Open | Michele Stacy, Detroit, AL |
| Adult Male Open | Joey Tomlinson, Sterrett, AL |
| Adult Male Pins | Joey Walker, Boaz, AL |
| Youth Junior Female Pins | Kylie Glenn, Tallapoosa, GA |
| Youth Junior Male Pins | Aidan Lindblad, Albertville, AL |
| Youth Senior Female Open | Danielle Chapman, Piedmont, AL |
| Youth Senior Female Pins | Shelby Boland, Springville, AL |
| Youth Senior Male Pins | Cole Walker, Boaz, AL |
CMP Talladega Marksmanship Park
"The Home of Marksmanship"