THE CMP "SOUTHERN CLASSIC"
The Talladega 600 Matches include Pistol, Rifle and our Marksmanship 101s. A Benchrest Garand Match, along with a Rimfire Sporter Benchrest Match and a Congressional 30 Match are offered throughout the week along with the GSMM Matches, Vintage Sniper Team Match, Carbine, Pistol and Highpower Rifle Matches.
CMP Monthly matches
CMP holds our Air Pistol and Air Rifle Monthly Matches in Anniston, Alabama, and Port Clinton, Ohio.
EDUCATION
Marksmanship education and training is a key component of our mission. When we provide opportunities for experienced shooters and instructors to receive advanced training in marksmanship, they can then pass on that knowledge to beginning and aspiring competitors.
Compete
Competitive marksmanship is a big part of our mission! We invite you to join us at an upcoming match to further develop your marksmanship skills and, in many cases, earn recognition for doing so.
NEWS & MEDIA
Stop by to read our latest news, catch up on recent announcements, take a look at event photos, peruse past issues of our publications, and more!
Clubs
The best way to participate in many of our programs and/or make purchases through our stores is to become a member of a CMP-affiliated club.
SALES
From ammo to vintage rifles, CMP has exactly what you need! Net revenue from our sales is used to fund operations and programs, and to supplement a permanent endowment.
welcome to the cmp
Our website is full of information on gun safety, our marksmanship opportunities, clinics and competitions, our CMP Affiliated Clubs, our Sales Programs and our Ranges. Please feel free to reach out with any questions. We would love to help you get started in marksmanship.
our commitment to Youth
Our vision is that every youth in America has the opportunity to participate in firearm safety and marksmanship programs. From hosting camps and clinics, to offering scholarships and opportunities to advance and improve marksmanship skills, we're working hard to fulfill our vision every day!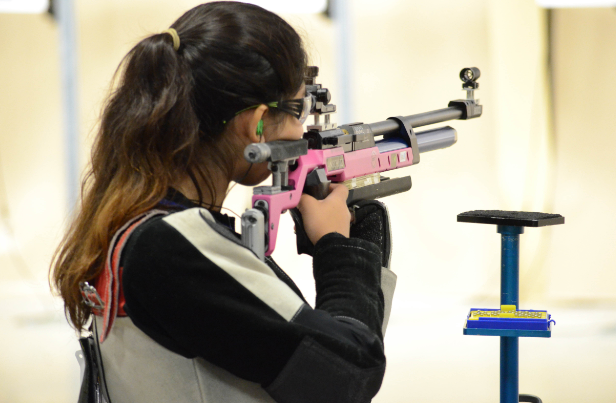 Donate
In addition to making a donation today, you can also show your support for CMP through planned giving, volunteering, or purchasing a paver at Talladega Marksmanship Park.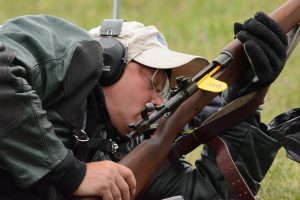 SAFETY
The federal law that established the Civilian Marksmanship Program makes firearms safety one of its highest priorities. This law specifically states that a primary function of the CMP is "to instruct citizens of the United States in marksmanship; (and) to promote practice and safety in the use of firearms." To fulfill this responsibility, the CMP produces a variety of safety materials.
ABOUT THE CMP
The mission of the Civilian Marksmanship Program is to Promote Firearm Safety and Marksmanship Training With an Emphasis on Youth. Our Vision is That Every Youth in America Has the Opportunity to Participate in Firearm Safety and Marksmanship Programs.
SUBSCRIBE TO OUR E-NEWSLETTER
Get information on sales updates, shooting news and events related to the Civilian Marksmanship Program straight to your inbox! Click to the button below and fill our the form to stay up to date with what's happening at the CMP.
Contact the CMP
Click below to ask a question, share a suggestion, or learn more about the CMP and what we do.
REGISTER FOR A CT NUMBER
REGISTER FOR A CT NUMBER To register online for CMP Matches, Camps or Clinics, you will need a Competition Tracker Number (CT#). If you do not remember your CT# or do not have one, click here for instructions to find or create a new CT#. Visit https://ct.thecmp.org/app/v1/index.php?do=login to log in, recover password or register for a CT #. When registering online, you must log into Competition Tracker separately for each individual that is registering for your group. This means you will need the Competition Tracker User Name and Password for each person. If you need assistance, please contact the CMP at [email protected] or call (419) 635-2141.