Coaching Resources
This page offers links to many different resources that were selected because they may be informative or helpful to shooting sports coaches, instructors and participants.
To use this resource list, select a resource category and then review the link titles and descriptions under that category heading. Most link titles will open PDF files that you can either read or download.
If you have recommendations for additional resources that would be of interest to coaches, instructors or competitors, please forward those recommendations to webmaster@thecmp.org.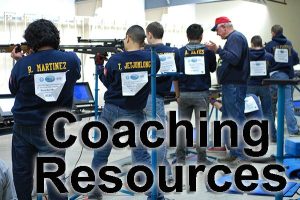 Coaching Contact Links
Links to resource persons and other organizations that support coach and instructor training, including the USOC, USA Shooting and the NRA. If you would like to add a link, please contact webmaster@thecmp.org.
General Coaching and Instructional Resources
History of Target Shooting
PowerPoint Presentations
Note: You must have the Microsoft PowerPoint program installed on your computer to download and view these files.
After clicking the link for the presentation you want, the file will download onto your computer and then you can "File Save As" onto your computer.
Safety and Safety Instruction Resources
Service Rifle and As-Issued Military Rifle Competition Shooting Resources
Smallbore and Position Air Rifle Shooting