Paver Project
Become a permanent part of the CMP Talladega Marksmanship Park and leave your legacy on one or more than three firing lines throughout the park with a personalized engraved granite paver.
Clubhouse Row, at the foot of the 600-yard highpower range, features pavers that can be personalized with individual, club or company names, dates and special messages.
The 4" x 8" and 8" x 8" engraved pavers are a way to recognize and honor family, friends, veterans, and fellow shooters. A special 4″ x 4″ engraved paver is also available for junior shooters.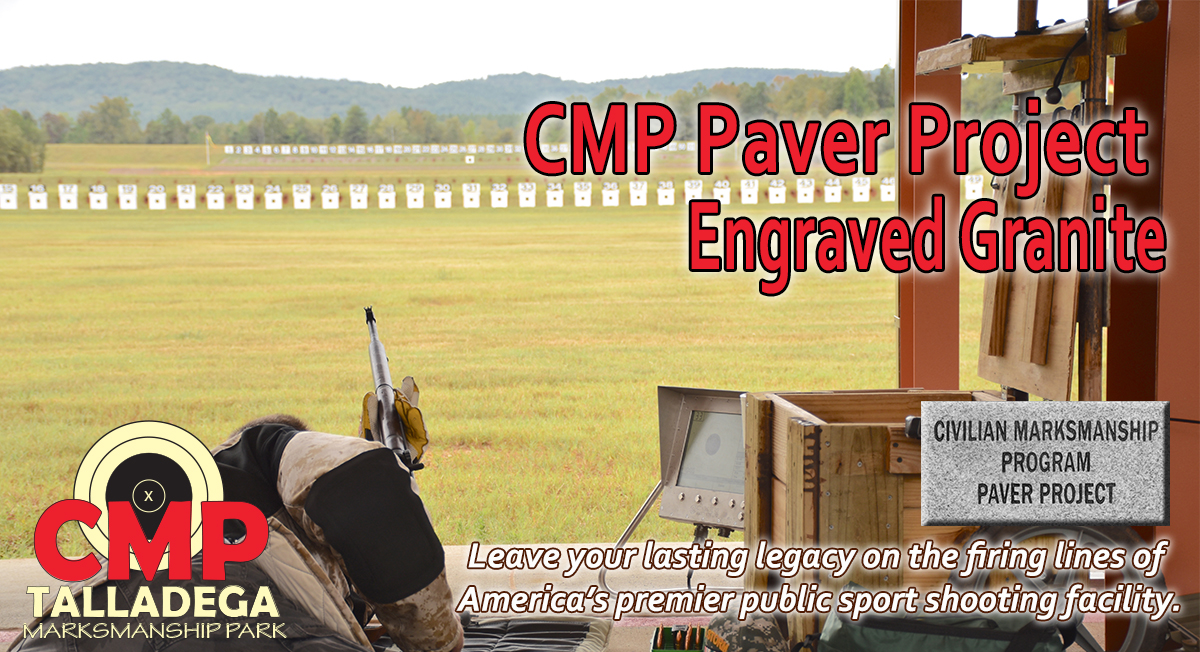 Each paver is permanently embedded adjacent to the concrete firing line pads on Clubhouse Row, the practice rifle range, pistol ranges, sporting clays and trap fields found throughout CMP Talladega.
Etch your name into the history of CMP Marksmanship while also supporting its future. Paver donations may be tax deductible as charitable gifts to the Civilian Marksmanship Program, a 501(c)(3) organization.
If you have any questions, please contact Greg Raines at graines@thecmp.org or (256) 474-4408 ext 465 for more information.
Place your order today!
Junior Pavers (4 x 4) are also available for purchase by junior shooters. Use the Junior Paver Order Form to purchase these special 4 x 4 pavers.