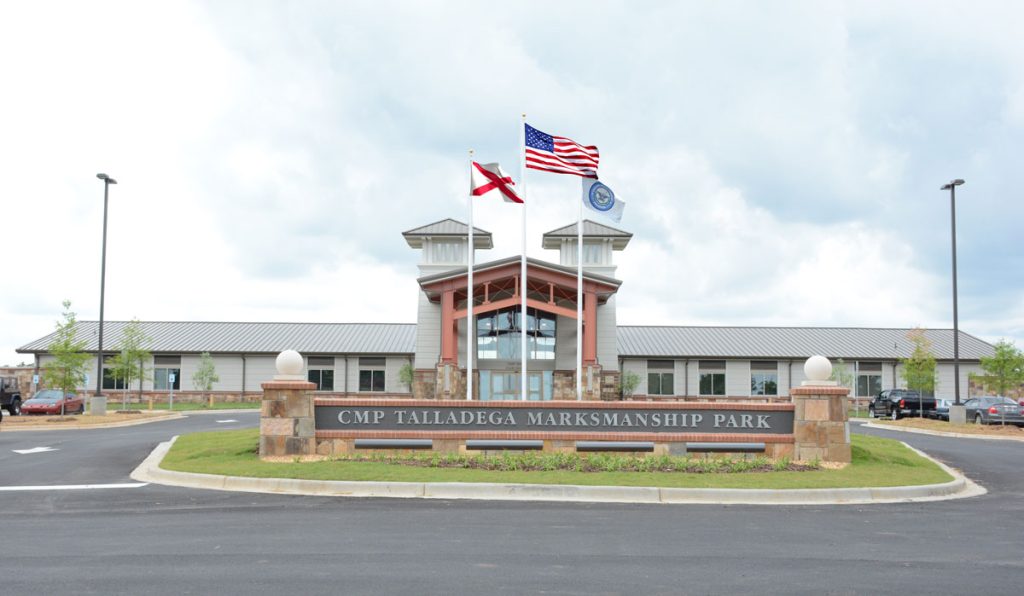 The CMP Talladega Marksmanship Park is the most modern and advanced
rifle, pistol and shotgun range in the United States.
4387 Turner Mill Road, Talladega, AL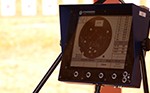 Electronic Scoring Target Rules
RANGE Specials
RANGE HOURS
3 april 2017 - 29 august 2017

Monday and Tuesday: Closed
Wednesday through Friday: 10:00am-7:30pm
Saturday - Sunday: 9:00am-7:30pm
30 August 2017 - 31 October 2017

Monday and Tuesday: Closed
Wednesday  12:00pm-6:00pm
Thursday through Sunday: 9:00am-6:00pm
1 November 2017 - 27 march 2018

Monday and Tuesday: Closed
Wednesday  12:00pm-5:00pm
Thursday through Sunday: 9:00am-5:00pm
*Please note all ranges are cold until 9 am*
The range will be closed the following dates 2017:
November 11: Veteran's Day
November 23-24: Thanksgiving
December 6-10: Talladega 600 matches only MORE INFORMATION
December 24: Christmas Eve
December 31: New Years Eve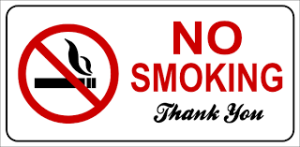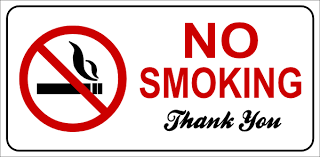 There is no smoking outside buildings, on the firing line or behind the firing line.
Range 3 for use by reservation
Range 3 will be opened by reservation only. Please contact the Talladega Marksmanship Park at 256-474-4408 ext 460 or 461
Range fees are $10 per person for 1 hour, or $25 per person for an entire day.
All qualifications for range 3 must be met prior to firing on the electronic targets.
Qualifications as listed online are:
"Due to the LED lights on the front of these target frames a qualification process is required before shooting on Range 3. Customers must have one of the following credentials:
 Have an NRA pistol classification card (Marksman through High Master-OR-
Fire 10 shots at 25 (or 50) yards on paper targets, keeping all 10 shots inside of the scoring rings on standard NRA targets.
This qualification will only be required once in order to shoot on Range 3.
 While shooting on Range 3 if you hit the frame you will be given 1 warning. If you hit the frame a 2nd time you will be disqualified from shooting on Range 3 for the remainder of the day. Several disqualifications from Range 3 will lead to a renewal of the qualification process."
The new CMP Talladega Marksmanship Park is one of the most advanced outdoor facilities in the world – unlike any other. Boasting the latest technological advances in the realm of marksmanship, it is a must-see destination for firearm enthusiasts across the country. The park will be open to the public, year round, offering many opportunities to marksmen of all ages.
Plans were approved in March 2012 by the CMP Board of Directors. The 500-acre facility – located two miles from the world-famous Talladega Superspeedway – features a 600-yard rifle range with targets at 200, 300 and 600 yards, a 100-yard multi-purpose range and a 50-yard pistol range. It also includes 15 action pistol bays and a trap field, 5-stand field and a 15-station sporting clays field – all with automated trap machines.
Note:

All juniors (age 10-17) must be accompanied by a responsible adult.  Both the junior and responsible adult must successfully complete the CMP Marksmanship Park Safety class prior to participating in live fire on park property.

Match fee pricing will be posted via the Match Bulletin. Match bulletins are posted in the CMP Park Club House.
The impressive 13,000 square foot CMP Park Club House also features pristine glass windows that overlook the 600-yard range and the beautiful Alabama mountain views. Inside, the building contains classrooms, lounge areas and a well-stocked pro shop, operated by Creedmoor Armory, to handle its guests' firearms supplies, memorabilia and equipment needs.
In addition to range use, visitors can enroll in classes, purchase firearms accessories or just relax in a safe, comfortable environment at our range clubhouse. They can also observe range activities via the closed circuit monitors.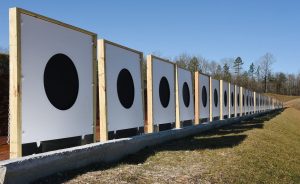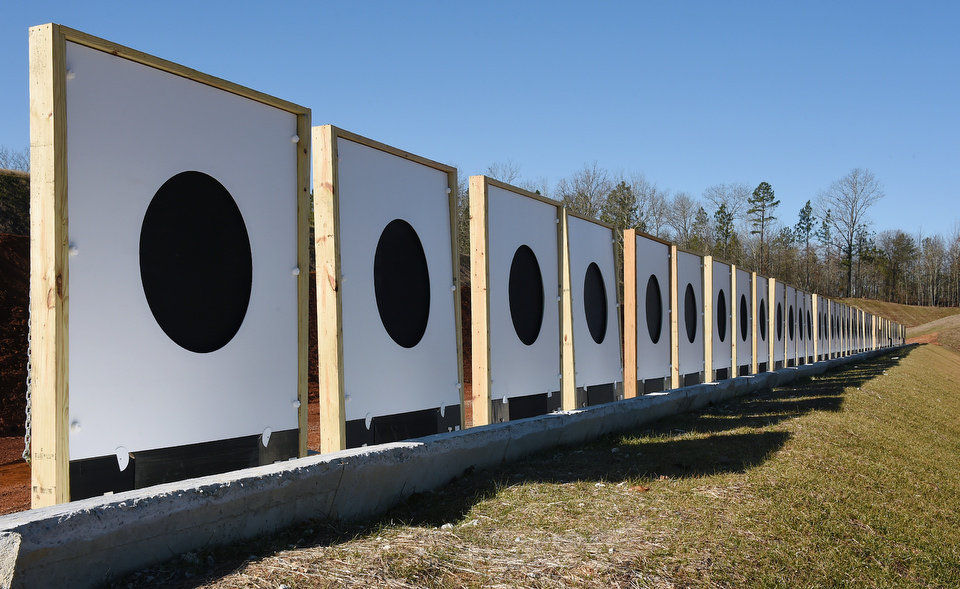 The versatile target faces, made of a rubberized material, have the ability to be reused thousands of times – meaning no need to paste new faces between relays in the pits. In fact, there will be NO pit duty required at the CMP Talladega Marksmanship Park, dramatically cutting down the time typically demanded by a single match.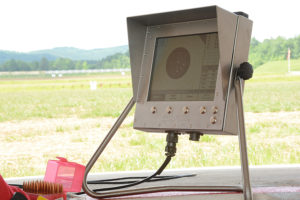 The primary purpose of developing the CMP Talladega Marksmanship Park is to provide marksmen with a state-of-the-art facility where they can participate in the complete CMP experience, including firearm safety courses, clinics and a lineup of CMP Games and Match events beginning in 2015. A number of public and CMP special events are being planned to utilize the complex year-round.
For more information on the CMP and to view a layout of the new CMP Talladega Marksmanship Park, download our brochure here: CMP Talladega Marksmanship Park Brochure
Make plans to visit the most advanced public marksmanship facility in the United States! We look forward to sharing our exciting new park with you!
For additional information about the CMP Talladega Marksmanship Park, contact  (256) 474-4408, ext. 460 or [email protected]
Watch U.S. Army and Marines Rifle Teams test target system at the CMP Talladega Marksmanship Park
Courtesy of Joe Songer, AL.com