CMP Talladega Marksmanship Park
*NOTE: Social distancing will be enforced inside the Clubhouse and the range. Per Alabama guidelines, masks must be worn inside the Clubhouse and outside while at the range (masks are available if needed). If you are sick or have been around someone that has been sick, please refrain from visiting the range until you feel better.
Talladega Marksmanship Park: "The Home of Marksmanship"
The CMP Talladega Marksmanship Park is "The Home of Marksmanship," where responsible firearm ownership, safety instruction, and accuracy training reside inside a beautiful 500-acre range facility.
Open to the public—no membership required!—the CMP Talladega Marksmanship Park has something for all types of firearms and firearm owners. The park prides itself on its friendly, accommodating staff and the time savings of electronic targets, allowing visitors to focus on marksmanship instead of spending time hanging paper targets down range. Please Note: Visitors must wear ear protection and safety glasses and no open toed shoes are permitted while on the range.
Range Hours
Please note: All ranges are cold until 9 am. Times subject to change without notice.
Monday and Tuesday: Closed
Wednesday and Thursday: 11:00am-5:00pm
Friday, Saturday and Sunday: 9:00am-5:00pm
Information Links
Clinics at Talladega
The CMP Talladega Marksmanship Park offers Clinics each week to individuals. Clinics include:
About the Range
Boasting the latest technological advances in the realm of marksmanship, CMP Talladega Marksmanship Park is a must-see destination for firearm enthusiasts across the country. The park is open to the public year round, offering many opportunities to marksmen of all ages.
The 500-acre facility – located two miles from the world-famous Talladega Superspeedway – features a 600-yard rifle range with targets at 200, 300 and 600 yards, a 100-yard multi-purpose range, and a 50-yard pistol range. It also includes 15 action pistol bays and a trap field, 5-stand field and a 15-station sporting clays field – all with automated trap machines.
Range Cost
| | | |
| --- | --- | --- |
| Rifle and Pistol Ranges | Daily Fee | Hourly Fee |
| Range 1 & 2 & Unknown Distance | $30 | $12.50 |
| Range 3* | $30 | $12.50 |
| Range 4 | $30 | $12.50 |
NOTE: Daily fee of $30 and hourly fee of $12.50 allow guests to move freely between Ranges 1, 2, 3*, 4 and the Unknown Distance Range. (*See special info regarding Range 3 below)
You can also purchase a 10-day rifle/pistol pass for $250. The pass can be used any day, for all open rifle/pistol ranges, and it does not expire. For more information, please call (256) 474-4408 or visit the front desk.
NOTE: Youth rates are 50% all rifle/pistol fees listed above.
Shotgun Fields
1 Round
2 Rounds
3+ Rounds
Skeet/Trap/Wobble
$8
$14
$6 each
5 Stand
$12
$20
$8 each
Sporting Clays
$45 per round (100 clays)
Golf Cart Rental
$15 – half day
$30 – full day
Click here for Group Rates.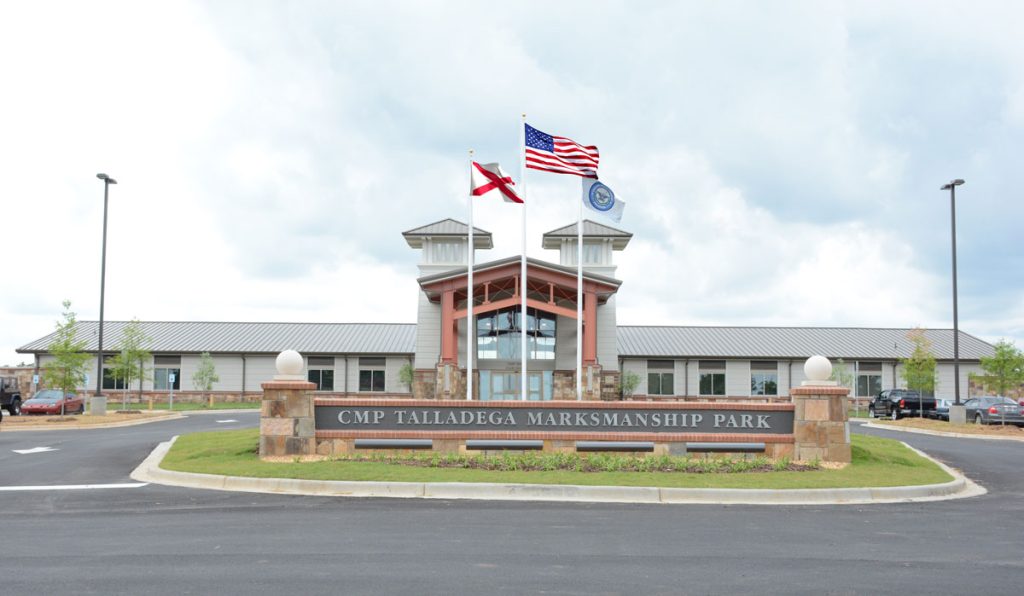 The range is located at
4387 TURNER MILL ROAD
TALLADEGA, AL 35160 USA
Phone: (256) 474-4408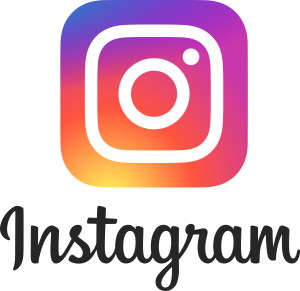 Recent News
Federal Shooter Casey Reed Finishes Strong at USPSA Championship
Team Ruger's Randi Rogers Wins High Lady at 2021 USPSA LOCAP Nationals
Results: 2020 World Speed Shooting Championships
Results: 2020 USPSA Safariland Classic Nationals
Sweet Home Alabama – The Alabama Sectional Championship
Jessie Harrison Wins High Lady At World Speed Shooting Championship
Rob Leatham Wins 2020 USPSA Single Stack Nationals
John Vlieger Takes Home High Overall at TPS USPSA at CMP Alabama Sectional 2020
---
AMMO THAT CANNOT BE FIRED AT RANGES:
.50 BEOWULF
45-70 BLUNT TIP
9X51 SMAW
.416 BARRETT
.577 TYRANNOSAUR
.600 NITRO EXPRESS
.500 A-SQUARE
.460 WEATHERBY SHOT
50 CAL BLACK POWDER
.470 NITRO EXPRESS
.50 BMG
20 X 102 M55A3
25 X 137 M793
12 GA RIFLE SLUG
12 GA 00 BUCKSHOT
10 GA MAGNUM #4
458 WINCHESTER
NOTHING OVER A .338 LAPUA
Thursday Range Specials
Take $5 off the daily fee for rifle and pistol ranges ($30), or one round of sporting clays ($45)!
First Thursday of the month: Ladies Day
Second Thursday of the month: Public Service Workers Day (firemen, police officers, EMT's, etc, with ID)
Third Thursday of the month: Military Day (retired or active duty, with military ID)
Fourth Thursday of the month: College Student Day (with current student ID)
"Bring A Friend" Special
Visitors who bring a new shooter will receive $5.00 off the cost of a full-day pass to the rifle or pistol range, or $5.00 off 1 round of sporting clays—plus $5.00 for their guest!
Important info about Range 3
Range 3 Information: Due to the LED lights on the front of these target frames, a qualification process is required before shooting on Range 3. Customers must have one of the following credentials:
Have an NRA pistol classification card (Marksman through High Master) -OR-
Fire 10 shots at 25 (or 50) yards on paper targets, keeping all 10 shots inside of the scoring rings on standard NRA targets
This qualification will only be required once in order to shoot on Range 3.
If you hit the frame while shooting on Range 3, you will be given a warning. If you hit the frame a 2nd time, you will be disqualified from shooting on Range 3 for the remainder of the day. Several disqualifications from Range 3 will lead to a renewal of the qualification process.
Range 3 fees are $12.50 per person for 1 hour, or $30 per person for an entire day.
Range 3 will be opened by reservation only. Please contact the Talladega Marksmanship Park at (256) 474-4408, ext. 460 or 461.
History of Talladega Marksmanship Park
The CMP Talladega Marksmanship Park provides marksmen with a state-of-the-art facility where they can participate in the complete CMP experience, including firearm safety courses, clinics and a lineup of CMP Games and Match events. Plans were approved in March 2012 by the CMP Board of Directors.
The centerpiece of the park is a versatile highpower rifle range with 54 covered firing points and all-weather Kongsberg Target Systems electronically-scored targetry at 200, 300, and 600 yards. The versatile target faces, made of a rubberized material, have the ability to be reused thousands of times – meaning no need to paste new faces between relays in the pits. In fact, there will be NO pit duty required at the CMP Talladega Marksmanship Park, dramatically cutting down the time typically demanded by a single match.
The park also features a 100-yard rifle range and 25 & 50-yard pistol ranges with the same technology, plus an unknown distance rifle range. Monitors on each firing point display shots on the firing line. There is no pit duty or walking to targets to view shots.
Additionally, the park has 15 action pistol bays that can accommodate a variety of competitions. Shotgunners will enjoy a 15-station sporting clays loop, trap field, 5 skeet fields and a 5 stand field. All of these features allow recreational users more productive time at our facility, and reward match competitors with a more efficient and relaxed experience.
While at CMP Talladega Marksmanship Park, visitors can enroll in classes, purchase firearms accessories, observe range activities via the closed circuit monitors, or just relax in a safe, comfortable environment at our range clubhouse: The crown jewel of the park! The 13,000 square foot clubhouse features a check-in & reception area, two multimedia classrooms, spacious lounge areas and a CMP Pro Shop with firearms, accessories & ammunition sales.