Ordering Information
In addition to making a purchase at one of our store locations, rifles may only be ordered through the mail.
What You Need to Know Before Ordering
If you have questions on what is required to order from the CMP, please see our Eligibility Requirements.
The CMP does not accept telephone, fax, or online orders for firearms. Ammunition, parts and other surplus items may be ordered by phone, fax, or online through the CMP E-Store, if CMP has proof of customer eligibility on file.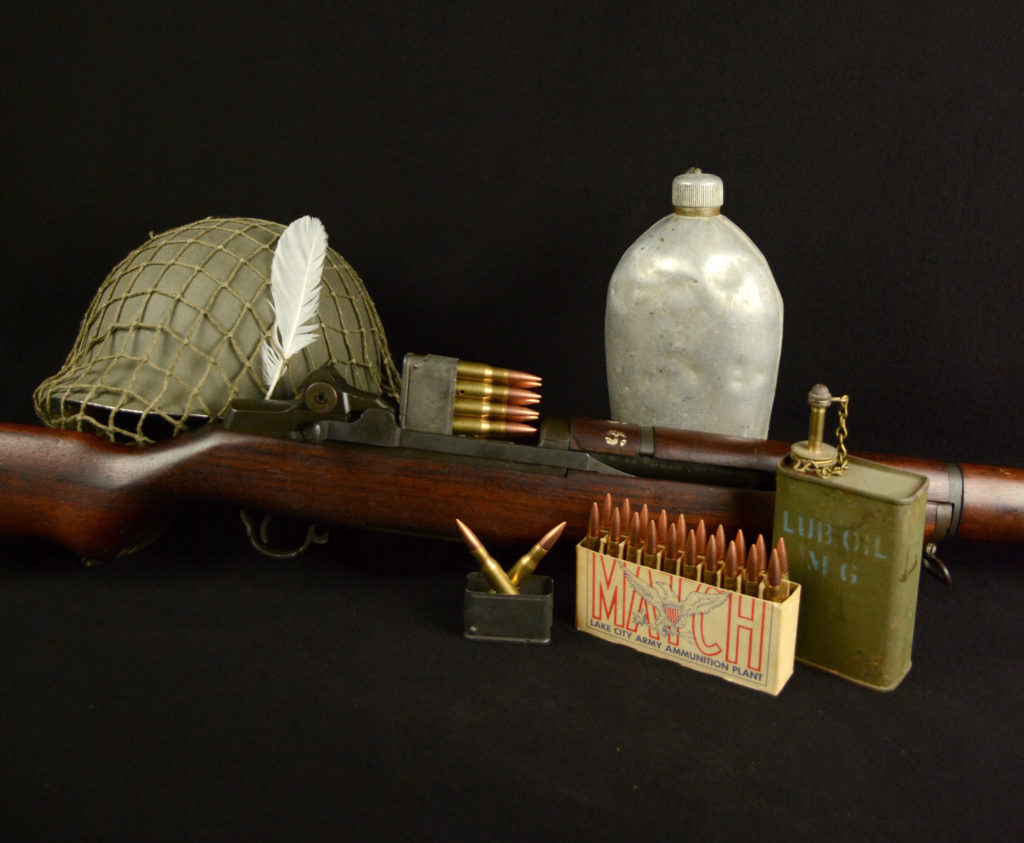 Click here to read Important State or Locality Requirements.
Per the newly completed and signed Memorandum of Understanding (MOU) between the U.S. Army and the Civilian Marksmanship Program, M1 Garands will be limited to eight per calendar year, per customer. The CMP considers any item containing an M1 Garand receiver with a serial number to be an M1 Garand and will deduct from the eight M1 Garand rifle limit per year.
Ammo Limits are 2000 rounds per caliber per year. 22 Caliber ammo is limited to 10,000 rds when packaged in 5000 round cases.
Order forms
FORMS 1A AND 2A MUST BE COMPLETED FOR AMMO AND PARTS ORDERS.
For .22 rifles and air rifles, please see the order forms listed on those sales pages.
Payment Methods
We accept:
Cashier's Checks
Money Orders
Visa
MasterCard
Discover
American Express
Personal checks
COD orders are not accepted.
The CMP prefers credit card payment, and we can keep your credit card information on file. Credit cards are not charged until just prior to shipment of ordered items.
We deposit checks immediately upon receipt, even if the item is on backorder and it may take months before we make shipment.
About Sales Tax
Ohio residents add 7% tax. Alabama residents add 4% tax. Anniston residents add 10% tax.
Ordering by mail
Mail orders and all required enclosures to:

Civilian Marksmanship Program
ATTN: Sales
1401 Commerce Blvd
Anniston, AL 36207
Ordering by fax
Orders for ammunition, parts, and other items should be prepared on CMP order forms and may be faxed to (256) 831-8331.
Supporting documents may also be faxed. Reminder: Many faxed copies of color documents arrive completely "black" and cannot be read.
Ordering by phone
We can no longer accept phone orders.
Ordering via the CMP E-STORE
In 2003, we opened our E-STORE for online purchases of ammunition, parts, memorabilia, equipment and accessories, publications, and instructional materials.
In addition to a shopping cart, the E-STORE also shows the customer account information and provides status on pending orders.
Prices
Prices shown on the website are current and supercede all previously published prices, both on-line and in printed catalogs. Prices are subject to change without prior notice. We will notify customers of significant price changes before filling orders.
Order-Ship Time
For most items, allow 30-45 days from order to delivery. Some model rifles are relatively rare and will take longer. Estimated shipping times for those rifles are listed on the applicable rifle pages. To avoid delays, please ensure that all required documents are provided with order.
Shipping Methods
Effective July 4, 2022, Fed Ex will now require all Adult Signature packages (rifles/ammo/pistols) to have a person 21 or older at the residence or FFL Dealer and the Fed Ex driver will scan their license/government id. The new Fed Ex policy will not allow them to deliver the items without scanning the driver licenses/government id (must be 21 or over).
Rifles are shipped FedEx overnight. Ammunition is shipped FedEx Ground. Most other items are shipped FedEx Express Saver.
For all rifle and ammo shipments – adult signature required (must be over 21 and have a license/government id scanned by the Fed Ex driver for delivery).
If you have a P.O. Box, please be sure to provide a valid street address on your order.
Shipping & Handling Charges
Ammunition: S&H varies – please see item description on CMP E-store. Contact CMP for additional S&H for Alaska and Hawaii.
Barrels: Add $9.95 for each barrel ordered.
Rifles: Free S&H – continental U.S. Contact CMP for additional S&H for Alaska and Hawaii.
Parts, Memorabilia, Publications: $6.95 for orders under $100.00. Free S&H for orders over $100.
Target Orders: S&H varies – please see the Target Order Form for shipping charges.
Returns and Exchanges
CMP rifles are sold "AS IS" WITH NO WARRANTY EXPRESS OR IMPLIED. However, we do sometimes make mistakes, and if there are any problems with the rifle or any other item, please contact us immediately at (256) 835-8455. If the error was ours, we will have the item returned at our expense for replacement or refund.
To help expedite processing of returns, we request that a letter of explanation be included, along with all original paperwork.
Damaged Shipments
When merchandise received in a FedEx shipment is found to be damaged at the time of delivery, notify driver to initiate claim at that time and notify CMP of the claim number.
Should damage be found after the driver has left, report damage to CMP South Customer Service at (256) 835-8455. We will arrange for return of the material to us. Please hold original packaging to support any claims that may be filed.
CMP will replace damaged material. Settlement payments are made to the CMP and not the consignee.
A Note For Repeat Customers
CMP revised the purchase forms and streamlined procedures for repeat customers. If you complete a new Universal Purchaser Certification and Agreement to buy a rifle from the CMP, signed before a Notary Public, you may for a period of three (3) years thereafter submit an application to purchase additional rifles, parts or ammunition without having the Purchaser Certification and Agreement notarized – provided that the "SHIP TO" address on the order form remains exactly the same.
Although for repeat orders you will not have to have the forms notarized, hard copy liability/order/certification forms – pages 1A, 2A and 3A – must still be completed and sent to the CMP with original (wet) signatures. These orders may not be faxed or emailed.
After three years a new notarized Universal Purchaser Certification and Agreement will be required for any additional rifle purchases. Any change of address on the order form automatically will require a new notarized Universal Purchaser Certification and Agreement.
Proof of citizenship, age, CMP-affiliated club membership and competitive shooting participation, and any copy of any license, permit, or Firearms Owner ID card required by your State or locality submitted with your initial "Universal" application will be kept on file by the CMP. If any item of proof above has expired, you must submit proof of current status with any subsequent application.