National Matches Support Team
Become a National Matches Support Team Member for the National Matches
For the past 20 years, the Civilian Marksmanship Program (CMP) has been a leader in the marksmanship community. Though our staff members have worked hard to provide unparalleled service for our competitors and guests over the last two decades, we still need more hands to help us facilitate our most popular event of the year – the National Trophy Pistol and Rifle Matches at Camp Perry, Ohio.
That's where you come in.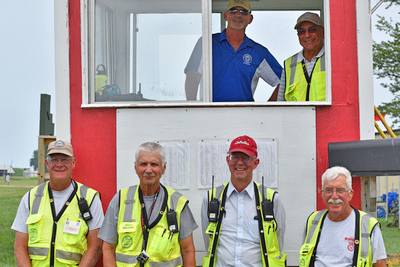 The CMP is in search of individuals to help support us during our National Match events, held in July-August. The CMP National Match Support Team members will be assisting with CMP National Match events only and will be picked from a selection process through all received Support Team Member Applications.
Support Team member duties may include but are not limited to firing line work as range officers, assistance with stats/scorecards or other tasks assigned as needed.
Becoming a member of CMP Support Team is a worthwhile opportunity for any competition-goer. Not only will Support Team members earn behind-the-scenes access to the CMP competitions process, they're also destined to create unforgettable memories with staff members and participants along the way.
Why Should I Help?
Chosen individuals will receive a per diem travel stipend (based on amount of time worked) and exclusive benefits offered only to those who graciously donate their time to helping us provide an exceptional experience for all of our guests.
What Do I Need to Know?
All chosen individuals will attend a specialized Range Officer training course, provided by the CMP, that will quickly brush up on all you need to know. The Range Officer Course is typically offered for $75/person, but is completely FREE for Support Team members – a possible $150 value for those helping with both rifle and pistol.
No past experience is needed, though knowledge of guns, gun safety and range procedures is a plus!
Check out our National Match calendar at 2024-2025 National Match Calendars.
If I Help, Can I Still Compete?
Our helpers are welcome and encouraged to compete during times he or she is not helping on the range.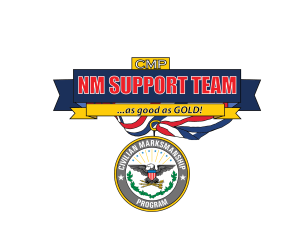 How Do I Apply?
View one of the forms below or contact Vera Snyder at 419-635-2141 ext. 782 or support@thecmp.org.
Fill out this form if you have not served as a CMP Support Team Member.
New Support Team Fillable Form
Download a 2024 New Support Team Form
Fill out this form if you have previously served as a CMP Support Team Member.
Returning Support Team Fillable Form
Returning 2024 Support Team Form