CMP's Talladega Marksmanship Park Offers Monthly Activities During Fall Season
September 29, 2022
Civilian Marksmanship Program
▸
State Director
▸
Alabama
▸
CMP's Talladega Marksmanship Park Offers Monthly Activities During Fall Season
TALLADEGA, Ala. – The Civilian Marksmanship Program's (CMP) Talladega Marksmanship Park, "The Home of Marksmanship," is gearing up for another season full of rifle, pistol, shotgun and archery events for the public to enjoy during the fall months!
A destination for firearm supporters and guests looking for practice, competition and learning opportunities, Talladega features CMP electronic targets and scoring monitors as well as designated areas for a variety of purposes – designed for both experienced marksmen and women and those just beginning in the sport. The public is welcome into the park to test out their firearms, zero-in their guns for hunting season, to try something new or to simply take a tour of the grounds.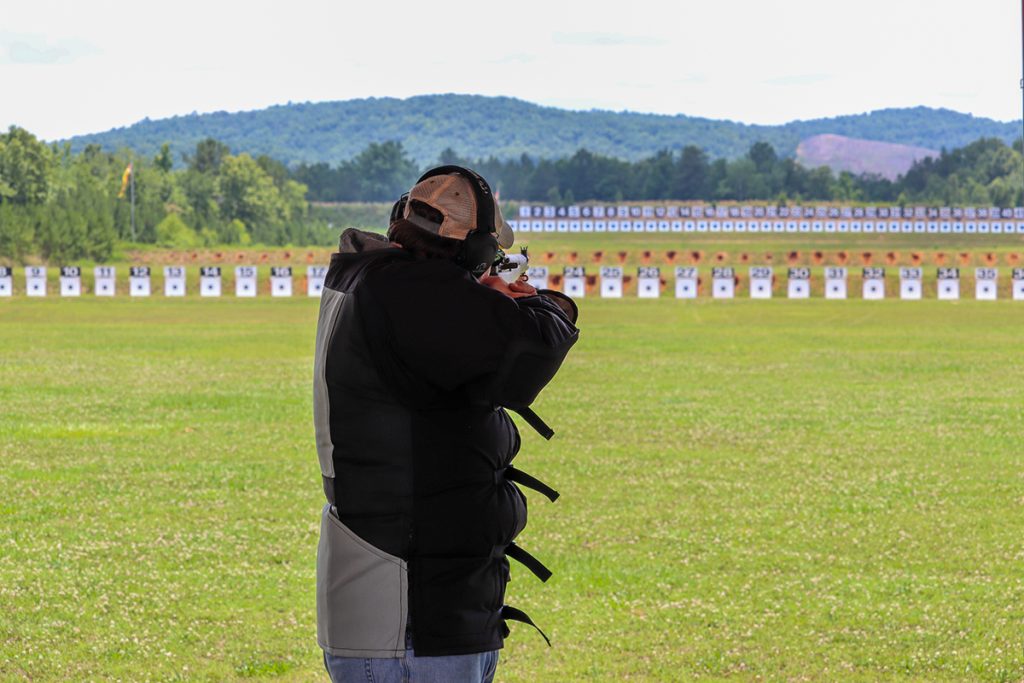 Along with day-to-day activities, the CMP hosts its own monthly events at the park all year long, including:
Basic Marksmanship Clinics: Held each week for pistol, rifle and shotgun.
Talladega 600 – Nov. 14-20, 2022: Known as "A Southern Classic," the Talladega 600 features popular recreation-oriented rifle and pistol matches as well as more advanced challenges like EIC and Aggregate competitions.
Match Tracker Steel Challenge: The Steel Challenge event (for pistol or pistol caliber rifle) includes five stages, with a minimum of 125 rounds to complete. A total of 175 is recommended per gun being fired.
USPSA (United States Practical Shooting Association): The USPSA events include six stages, with approximately 115-230 rounds fired and divisions encompassing 9mm, .38 caliber, .40 caliber and .45 caliber.
3×600 Monthly Match: The 3×600 rifle event is held on Talladega's crowning 600-yard range, with a course of fire of 60 shots for record at 600 yards. Each string consists of two sighting shots and 20 shots for record.
Rimfire Sporter: The Rimfire Sporter rifle match is open to all ages and features .22 caliber competition in three classes: O-Class for open sights, T-Class for telescopes and TU for tactical/unlimited – fired at 50 and 25 yards.
3-Gun Monthly Match: This is a multi-gun, practical shooting event where each of the stages requires the competitor to use and transition between a combination of rifles, handguns and shotguns. The Talladega Marksmanship Park's 3-gun matches are held every 4th Saturday of the month at 9:00 a.m.
800 Aggregate: Competition course for this rifle event is 80 total record shots: 20 shots at 200 yards (standing), 20 shots at 200 yards (sitting rapid fire) 20 shots at 300 yards (prone rapid fire) in 70 seconds and 20 shots at 600 yards (prone slow fire). There will be two sighters at every stage.
The park also holds Regular Monthly Specials, like:
Thursday Specials, receive $5 off a whole day of rifle/pistol ranges or one round of clays
First Thursday of the month: Ladies Day
Second Thursday of the month: Public Service Workers Day (firemen, police, EMTs, etc.)
Third Thursday of the month: Military Day
Fourth Thursday of the month: College Student Day
Bring a Friend Special: Bring a new shooter and receive $5 off a daily range pass or clays for you as well as your guest!
All visitors to the park may also fire on the Unknown Distance Range – featuring over 100 stationary targets set at various yardages and reaching distances as far as 620 yards – or CMP's Archery Range, which includes 20 lanes of life-size targets and a 30×60-yard practice range.
For shotgun enthusiasts, Talladega maintains a one-mile Sporting Clays Loop as well as 5-Stand, Trap and Wobble Trap areas. Additionally, Talladega hosts NSCA Registered Target Sporting Clay Shoots and other shotgun events throughout the year.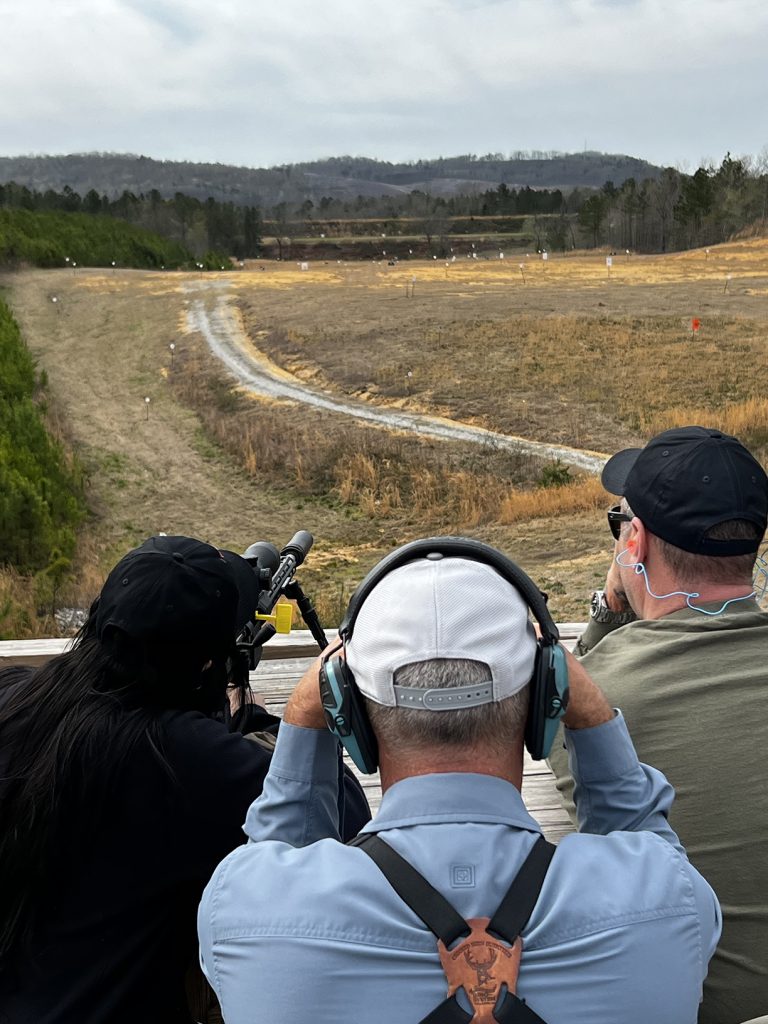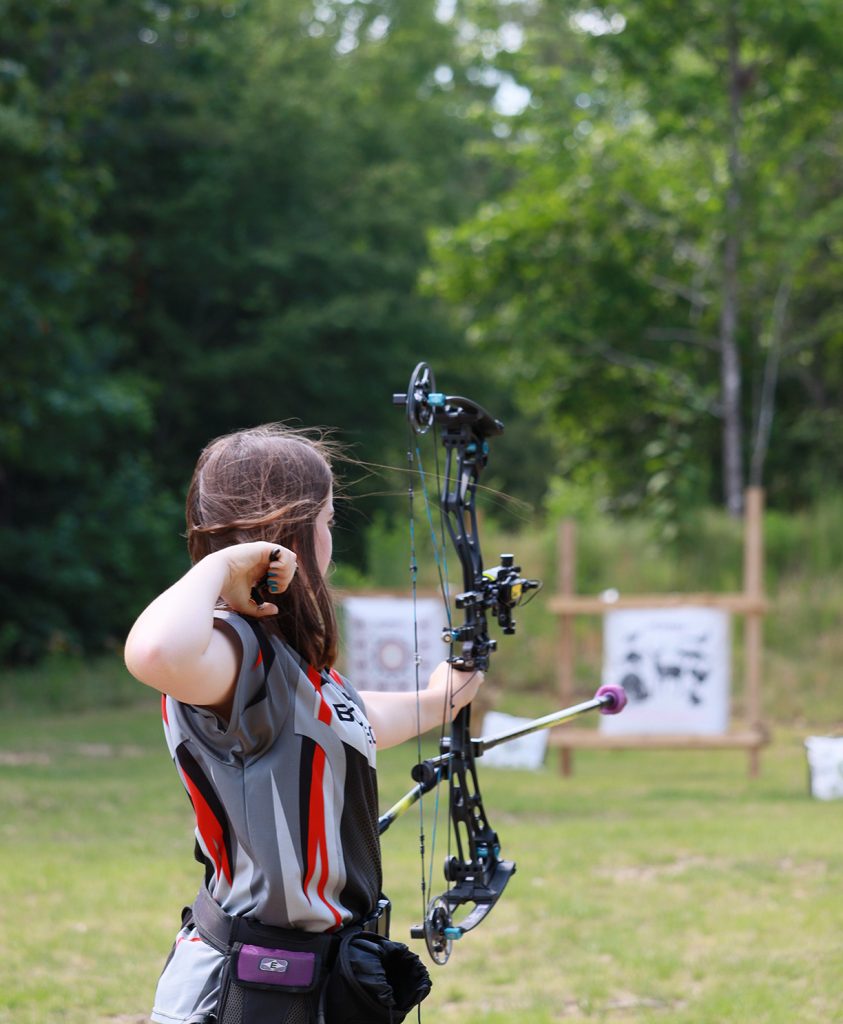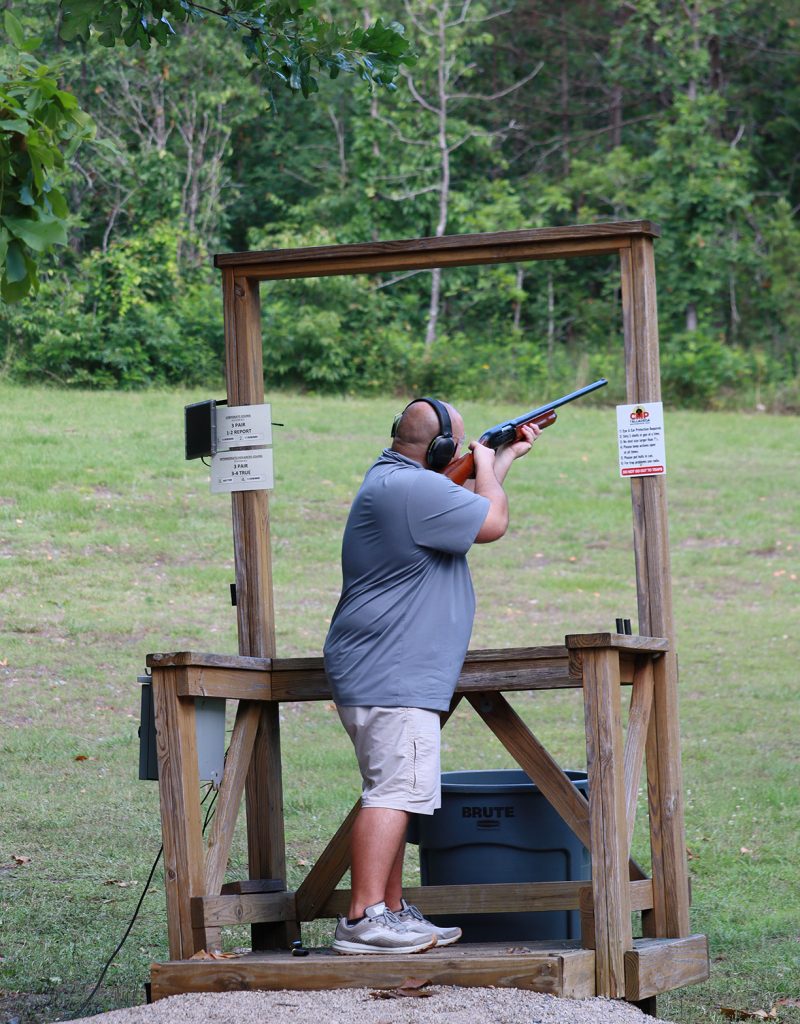 Off the firing line, the facility's Club House holds a stocked Pro Shop (open during park hours) that includes a collection of rifles, ammunition, marksmanship accessories and CMP memorabilia. Park hours are Wednesday and Thursday, 11 a.m. to 5 p.m., and Friday through Sunday, 9 a.m. to 5 p.m. (closed Monday/Tuesday).
Stay connected to upcoming events and more at Talladega Marksmanship Park by visiting the CMP website at https://thecmp.org/competitions/talladega-marksmanship-park/. Follow the Park on social media at https://www.facebook.com/cmptalladegamarksmanshippark/ and https://www.instagram.com/cmptalladega/.