CMP Regional SAFS Training Coming to Florida in November
October 15, 2018
Civilian Marksmanship Program
▸
The First Shot
▸
CMP Regional SAFS Training Coming to Florida in November
By Ashley Brugnone, CMP Writer
The Civilian Marksmanship Program (CMP) has extended its reach to those wanting to learn more about rifle marksmanship safety and fundamentals by now offering remote, regional Small Arms Firing School (SAFS) throughout the year.
The SAFS program has been a staple event at the Camp Perry National Matches since 1918 – educating thousands of individuals on basic rifle instruction, competition techniques and live-firing safety each year. Participants are trained by certified military and/or qualified civilian instructors in an engaging and attentive environment during the classroom portion, practice firing on the range and true M16 competition included within the course.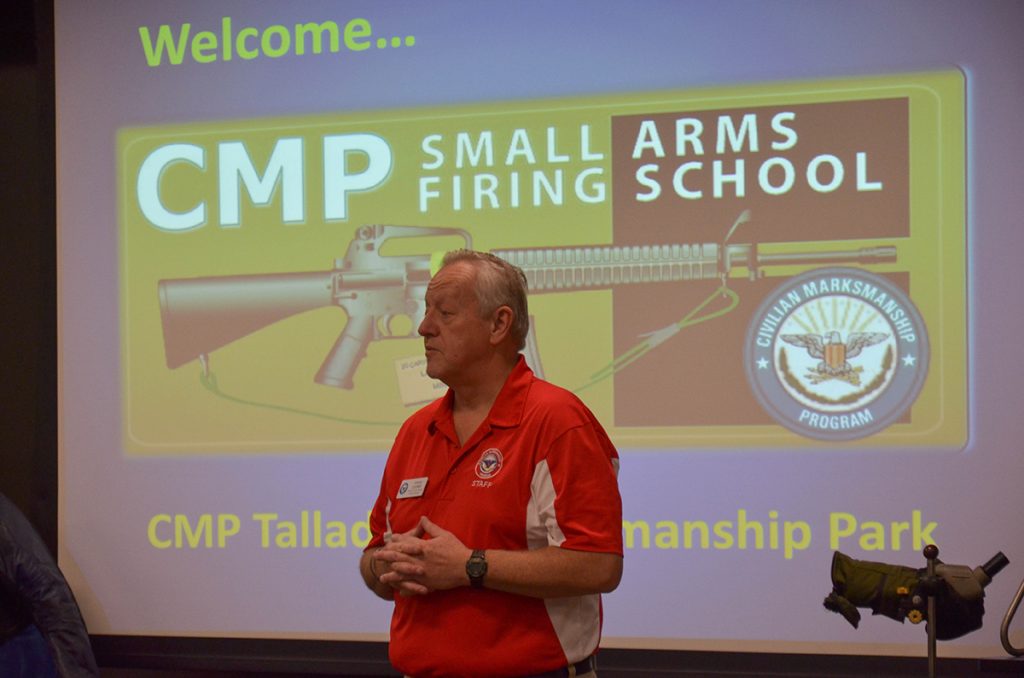 The school is designed to train beginners in a closely monitored setting, meaning no previous experience in marksmanship is required for the course, though all experience levels are welcome to attend. Rifles and ammo are provided, with personal shooting jackets and gloves permitted. Hearing protection is also required, and eye protection is strongly encouraged during live firing.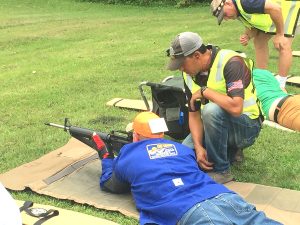 Offered the last few years at CMP Travel Games events, the remote SAFS courses were added to the CMP schedule in August 2018, beginning with a one-day training event at the Washtenaw Sportsman's Club in Ypsilanti, Mich. The regional SAFS are set to be held intermittently at various clubs around the country to allow even more marksmanship training opportunities for males and females of all ages.
Participants in the remote SAFS events will have the chance fire on the CMP's outdoor electronic highpower target system. The targets, used successfully at multiple CMP events, are programmed with precision software and are equipped with an LED monitor beside each competitor on the firing line. The well-lit screens have been extensively tested in the field by an assortment of competitors for readability and ease of use – able to be operated by just a press of a button.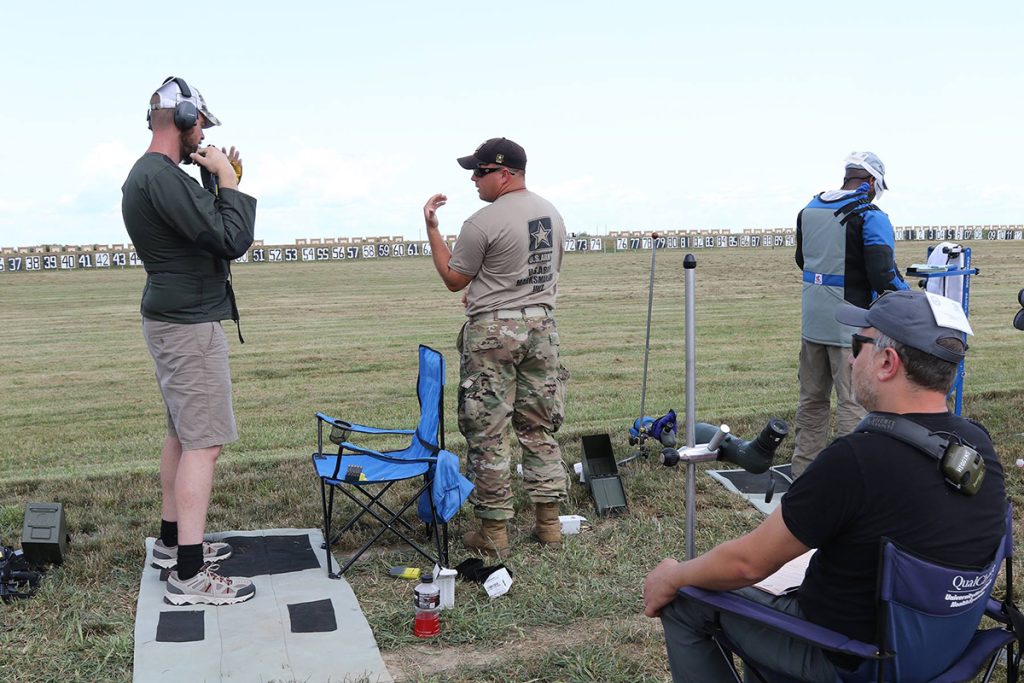 The next regional SAFS will be held at Camp Blanding in Starke, Fla., Nov. 3-4, 2018. The two-day course at Camp Blanding will be led by members of the elite Army Marksmanship Unit rifle team, along with CMP's own certified trainers Steve Cooper, Danny Arnold and Sara Rozanski.
Registration for the Camp Blanding SAFS is currently open and will remain open until October 28. Those interested may register at http://ct.thecmp.org/app/v1/index.php?do=match&task=edit&match=17428. Questions may be directed to Amy Cantu at 419-635-2141 ext. 602 or acantu@thecmp.org.
The class is limited to 90 participants, so please sign up in advance! No walk-ins will be permitted.
For more information on Small Arms Firing Schools, visit the CMP website at https://thecmp.org/training-tech/marksmanship-101/.