CMP Celebrates National Shooting Sports Month in August
August 4, 2019
Civilian Marksmanship Program
▸
The First Shot
▸
CMP Celebrates National Shooting Sports Month in August
The Civilian Marksmanship Program (CMP) National Matches are underway at Camp Perry with over 2,300 rifle competitors participating in events this week. The CMP is a national organization dedicated to training and educating U. S. citizens in responsible uses of firearms and airguns through gun safety training, marksmanship training and competitions.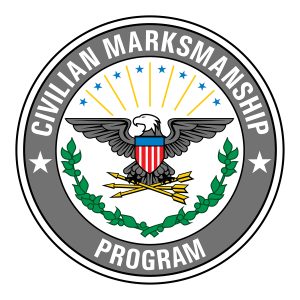 During the month of August, we encourage you to invite your friends and family and visit a range near you. The CMP operates three ranges: CMP Talladega Marksmanship Park in Talladega, AL; CMP Competition Center South in Anniston, AL; and the Gary Anderson CMP Competition Center in Port Clinton, Ohio. Also in Port Clinton at Camp Perry, CMP operates an electronic target range open on most Mondays. Our affiliated clubs throughout the U.S. also host clinics and matches throughout the year.
The CMP Talladega Marksmanship Park is a 500-acre outdoor marksmanship facility and the first of its kind in the country and is one of the most sophisticated in the world – housing electronic targets similar to those used in the CMP air gun ranges. The range contains rifle, pistol and shotgun opportunities, including 5-Stand, Trap, Skeet fields and a one-mile Sporting Clays loop. At the heart of the facility stands 13,000 square feet of stunning craftsmanship in the CMP Park Club House. Guests are treated with a back patio area that overlooks the 600-yard range and beautiful mountain views.
The CMP Competition Centers are two highly advanced air gun ranges. Each range contains 80 10-meter firing points equipped with electronic targets that instantly display shots on monitors located next to each shooter. Marksmanship nights are held at each range – allowing anyone to participate, whether using personal air rifles, air pistols or renting from the CMP.
"As we celebrate this National Shooting Sports Month, I encourage all those participating in recreational and sport shooting activities to continue to learn from this tradition and to promote a culture of safety and responsibility." Said President Donald Trump.
Whether you're an experienced target shooter, a hunter or a person just becoming interested in acquiring a first firearm and learning how to shoot, we invite you to head out to the range during National Shooting Sports Month so you can improve your shooting and firearm safety skills.
Learn more about the CMP at www.TheCMP.org. Visit www.letsgoshooting.org to learn more. NSSF and CMP encourage you to share your National Shooting Sports Month experience on social media and to use the hashtag #LetsGoShooting.