Think an M1 Cannot Shoot Well in the VSTM?
August 25, 2019
Civilian Marksmanship Program
▸
The First Shot
▸
Think an M1 Cannot Shoot Well in the VSTM?
By Andrew Hall
From the Garand Collector's Association Journal
We are a little embarrassed to admit that the exploits of two shooters at the 2018 D-Day Matches at the CMP 's Talladega Marksmanship Park were not noticed until recently. In the Vintage Sniper Team Match, only three teams fired their Ml 's out of the 27 because most shooters prefer the "more accurate" bolt-action rifles. What is incredible is not only did the team of Doug Armstrong and Paul Hoecke win the semi-auto category, they had a higher score than those competitors firing mostly scoped M1903 variants. Doug and Paul bested the next closest team by 5 points with an enviable score of 390-12X. What? How is this possible?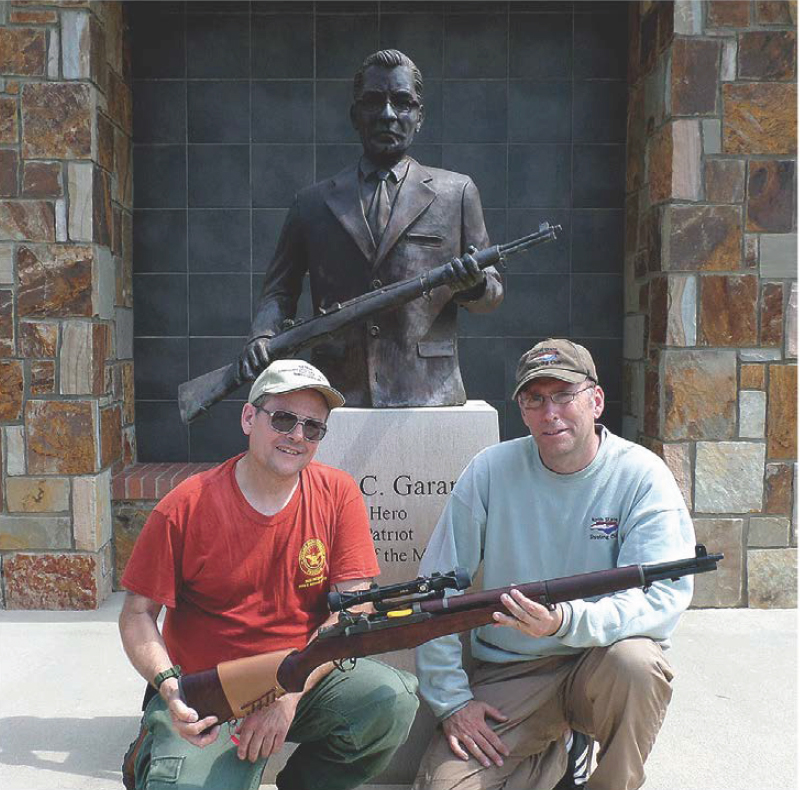 There's no question that Doug and Paul are good shooters, but what about the rifle? In recognition of his USMC service, Doug set about building a clone of the Marine Corps' product-improved version of the M1C, the Model 1952. The rifle started as an M1C purchased from the CMP, and Doug paid an extra $100 to get a matching base. He then had a standard weight Krieger barrel installed. After carefully assembling the rifle using many of the specs outlined in Jerry Kuhnhausen's book, it was time to mount the scope. Since an original USMC Stith-Kollmorgen scope is not exactly bargain-priced, he scoured eBay until he found a well-preserved commercial variant. The original USGI mount and rings are also rare and costly, so he purchased reproductions. Because he could not get the rings to work properly, he eventually had to make his own. Naturally, the trigger was put into match specifications. The rifle was then carefully fitted into a new commercial GI-profile walnut stock with some fore end tension between the stock ferrule and the lower band. After extensive range testing, it was determined that the rifle favored 175-grain Sierra TMK bullets. Then, all they needed were matches in which to compete.
On this match day in Talladega they described that the wind pick-ups were exactly the width of the dot in the crosshairs, which allowed for offset aiming. They never had to adjust the knobs for windage. When the wind dropped, they would just hold center. Since they stated that they do not expect to shoot in those extremely favorable conditions ever again, someone else may have a chance to beat these two super shooters.
Interested in competitions in the CMP Games Events? Visit https://thecmp.org/competitions/cmp-travel-games/ for more information.