Talladega Marksmanship Park Hosts Practical Shooting Match in November
December 16, 2015
Civilian Marksmanship Program
▸
The First Shot
▸
Talladega Marksmanship Park Hosts Practical Shooting Match in November
TALLADEGA, Ala. – A group of 57 competitors fired in the action pistol bays of the Civilian Marksmanship Program's (CMP) Talladega Marksmanship Park during a United States Practical Shooting Association (USPSA) match held November 21, 2015. This was the sixth USPSA Match held at the park. Winning the match was Jake Reed, followed by CMP's Keegan Singleton in second and Randy Arrowood in third.
The sport of practical shooting developed from a group of individuals, law enforcement officers and military members interested in challenging pistol techniques, training practices and equipment, while also enhancing self-defense. Today, it tests the skills of marksmen during matches in fun and difficult scenarios that constantly change in a rapid environment.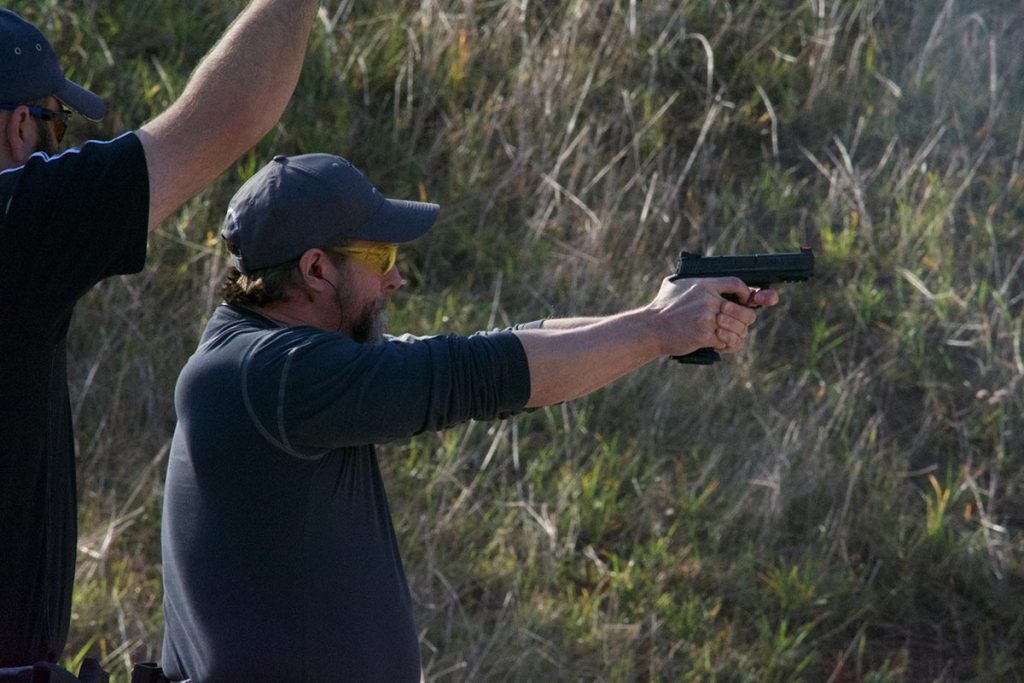 Since 1984, nearly 400 affiliated USPSA groups have formed around the country. USPSA has numerous divisions, allowing everything from basic handguns to very advanced race guns with optical sights and compensators – a mix of something for everyone.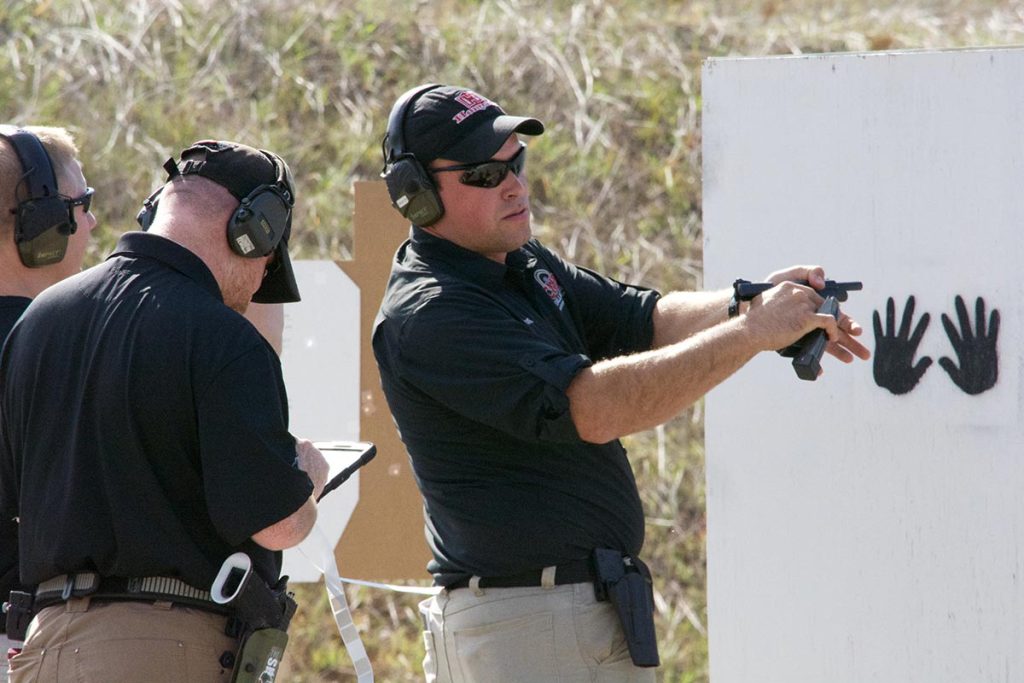 The match in Talladega consisted of six different stages, featuring cardboard and steel targets – both stationary and moving – as well as walls, barrels and other obstacles to provide the participants with a stimulating course of fire. Competitors moved from station to station, attempting to complete each in the fastest time possible, without sacrificing accuracy.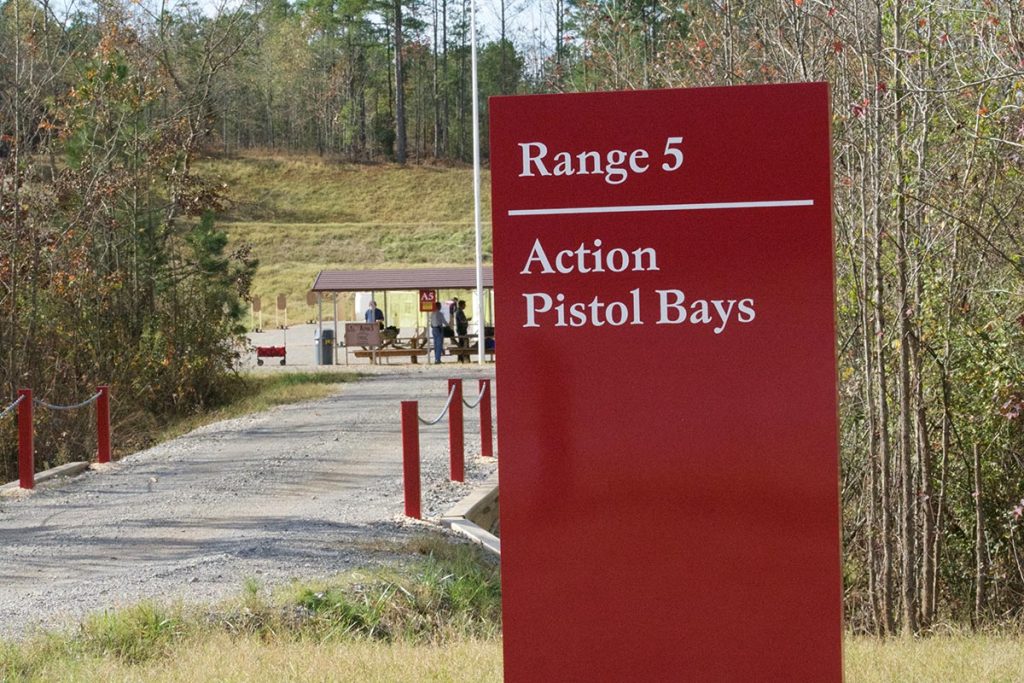 USPSA matches are being held monthly at the Talladega Marksmanship Park. For information about shooting a USPSA match at the Talladega Marksmanship Park, email Match Director Mark Hearn at wmhearn@cableone.net. A schedule of events at the park is listed on the CMP website at https://thecmp.org/competitions/talladega-marksmanship-park/.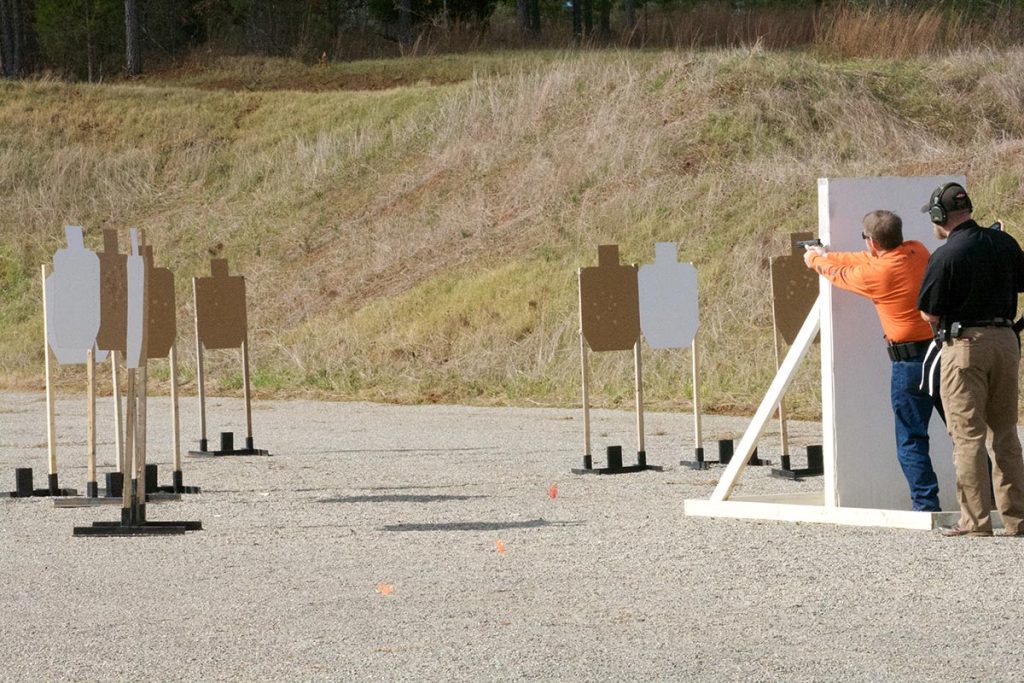 Come participate or witness one of the most exciting disciplines in the world of competitive shooting at the most advanced marksmanship park in the United States!
A complete list of results of the USPSA match can be found by visiting http://practiscore.com/results/14055. For more information on the USPSA, visit http://www.uspsa.org/index.php.