Talladega Marksmanship Park Features Several Shotgun, Other Events in May
May 4, 2021
Civilian Marksmanship Program
▸
The First Shot
▸
Talladega Marksmanship Park Features Several Shotgun, Other Events in May
TALLADEGA, Ala. – The Civilian Marksmanship Program's (CMP) Talladega Marksmanship Park is open and ready for the public, as several annual and monthly events resurface for fun on the range in May.
Exciting news for shotgun enthusiasts, the National Sporting Clays Association (NSCA) matches are returning to the Talladega calendar, beginning May 28. The matches include 100 clays and are set each month, June through September. The Alabama State Championship follows in October.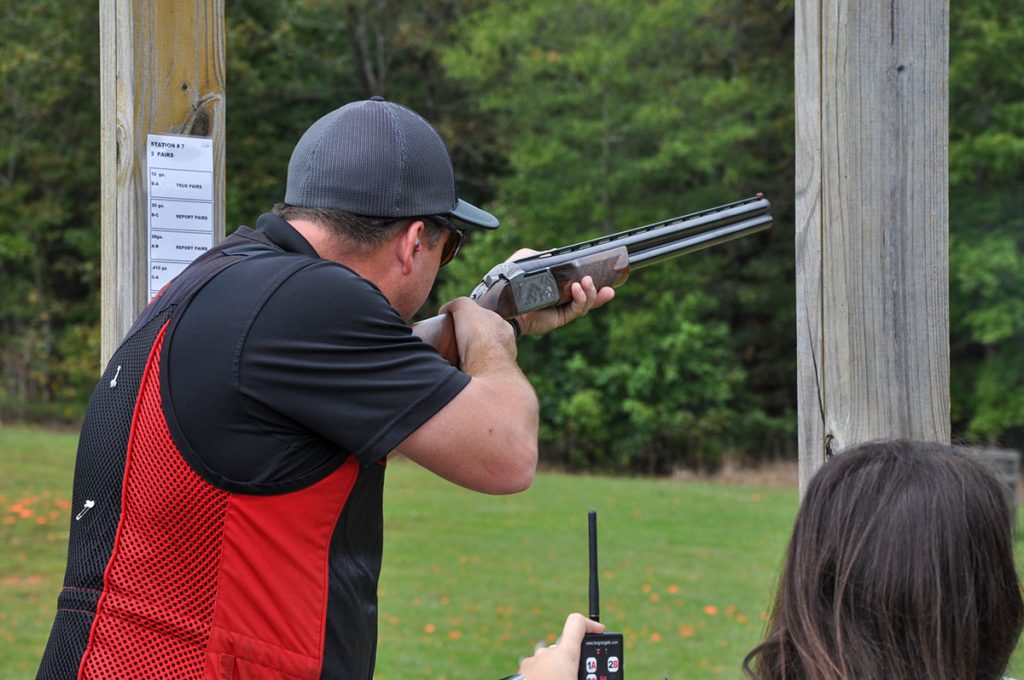 Shotgunners will have another competitive opportunity that also supports a meaningful cause during the "Shooters for Hooters" benefit – Saturday, May 8, on Talladega's Sporting Clay Field. The event features teams of four, all competing at 15 different stands. Proceeds go toward the Never Surrender: A Breast Cancer Support Organization – a not-for-profit group dedicated to the education, prevention and support services for Breast Cancer patients, family and community members. Cash prizes are awarded to the top three places as well as for the "worst shooter" in the match, with more games and prizes available throughout.
Another four-man shotgun match taking place in May is the Garrison Steel Fabricators Steel Dog Sporting Clay Shoot, held in conjunction with CraneWorks, for the general contractor community. The workforce training event is set for May 14 on the Talladega Sporting Clay Field.
Learn about all of the shotgun opportunities at Talladega Marksmanship Park, including clinics, by visiting https://thecmp.org/ranges/talladega-marksmanship-park/talladega-marksmanship-park-shotgun-events/.
For pistol competitors, the Beretta LOCAP Nationals, sponsored by the United States Practical Shooting Association's (USPSA), will fire on the grounds of Talladega May 7 through May 9, with a Staff Match May 5 and May 6. The match includes Production, Single Stack, L10 and Revolver divisions, held on Talladega's Action Pistol Bays.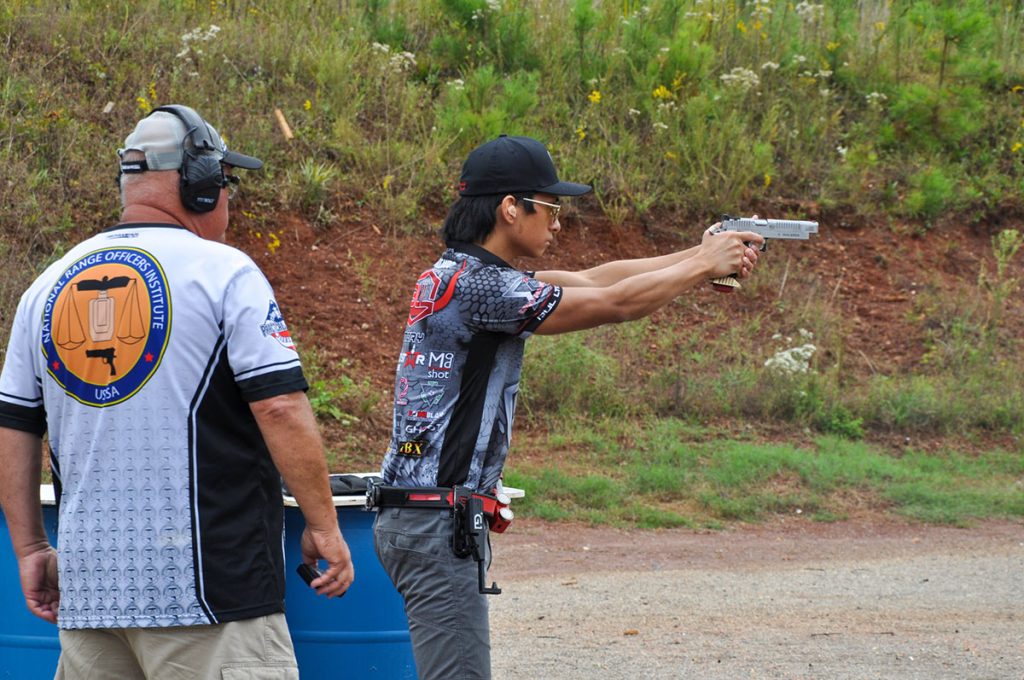 Rifle competitors can look forward to regularly scheduled Rimfire Sporter, 3×600 Rifle Match and GSMM matches throughout the month as well!
Here's the full May Calendar of Events at Talladega Marksmanship Park:
May 7-9: USPSA LOCAP Nationals
May 8: Shooters for Hooters
May 14: Garrison Steel Sporting Clays Match
May 15: Monthly 3×600 Highpower Match: Course of fire is 60 shots for record at 600 yards. Each string will consist of two sighting shots and 20 shots for record. Entry fee is $35 per shooter ($25 for juniors 18 and under).
May 22: 3-Gun and Rimfire Sporter
The 3-Gun Monthly Match is a multi-gun, practical shooting competition where each of the stages require the competitor to use and transition between a combination of rifles, handguns and shotguns. For more information on 3-gun Nation, visit http://3gunnation.com/news. For questions, email Keegan Singleton, match director, at [email protected] or the Talladega Marksmanship Park at [email protected].
The Rimfire Sporter rifle match will feature three classes: O-Class for open sights, T-Class for telescopes and TU for tactical/unlimited. The course of fire begins at 50 yards, with a sighting or practice series, followed by 10 shots for record slow-fire in the prone position and two, five-shot rapid-fire series. Next is 10 shots slow fire and two, five-shot rapid-fire series in the sitting or kneeling position. To conclude, targets are placed at the 25-yard line, with 10 shots slow fire and two, five-shot rapid-fire series in the standing position. Register for the event at https://ct.thecmp.org/2021MayRFS.
May 28: NSCA Shoot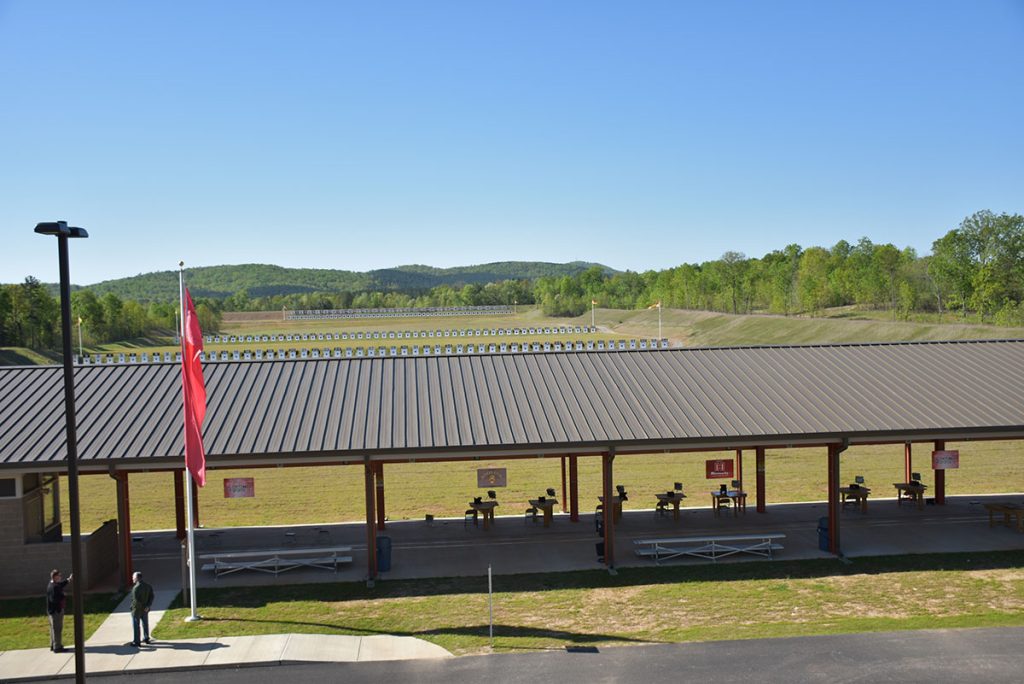 May 29: GSMM Match: Garand/Springfield/Vintage and Modern Military rifle match that will take place on Talladega's 600-yard Range 1.
Monthly Thursday Specials: Receive $5 off a whole day of rifle/pistol ranges or one round of clays
First Thursday of the month: Ladies Day
Second Thursday of the month: Public Service Workers Day (fireman, police, EMTs, etc.; must present ID)
Third Thursday of the month: Military Day (retired or active duty, with ID)
Fourth Thursday of the month: College Student Day
Bring a Friend Special: Bring a new shooter and receive $5 off daily range pass or clays.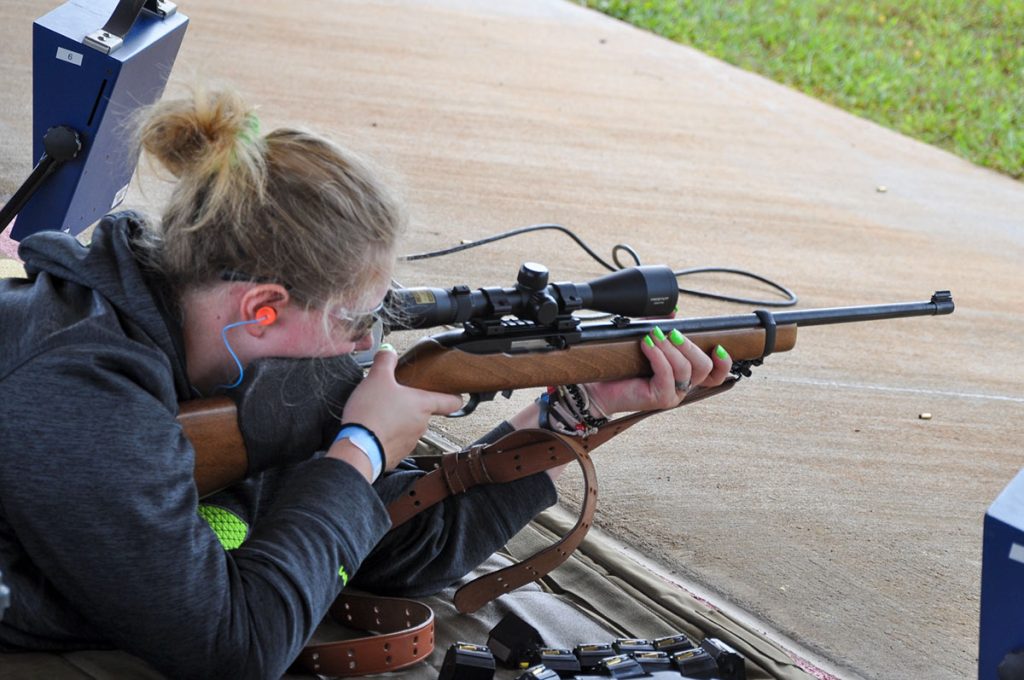 Park Hours:
Current hours for the park are Wednesday and Thursday, 11 a.m. to 5:00 p.m., and Friday through Sunday, 9 a.m. to 5 p.m.
Learning Opportunities:
Talladega Marksmanship Park offers Basic Rifle, Pistol and Shotgun Courses, led by CMP's Bret Lankford, training manager and chief range safety officer. Anyone interested in taking one, two or all three courses may contact Bret ([email protected]) to learn more.
And don't forget, the annual Talladega D-Day marksmanship event returns June 9 through June 13 – featuring a full lineup of rifle and pistol competitions to commemorate the anniversary of Allied Forces landing in Normandy in 1944. View more about Talladega D-Day at https://thecmp.org/cmp-matches/talladega-d-day-matches/.
See all of the upcoming Talladega Marksmanship Park happenings through the year on the CMP website at https://thecmp.org/ranges/talladega-marksmanship-park/.
About the Talladega Marksmanship Park:
Dubbed "The Home of Marksmanship," the park is a worthy destination for firearm supporters and guests looking for practice, competition and mindful learning opportunities. Featuring CMP electronic targets and scoring monitors that can only be found at the 500-acre facility, the park regularly hosts rifle, pistol and shotgun events all year long. The CMP's new Unknown Distance Range at Talladega also allows guests to practice their marksmanship skills in the field of over 100 steel targets, out to 625 yards.
The public is welcome into the park daily, all year long, to test out their firearms or to simply take a tour of the grounds. Off of the firing line, the Club House holds a fully-stocked Pro Shop that includes an exclusive collection of rifles, ammunition, marksmanship accessories and CMP memorabilia that is always open during park hours.
By Ashley Brugnone, CMP Staff Writer