Nick Till Wins High Civilian National Trophy, Third Overall in NTI
August 8, 2019
Civilian Marksmanship Program
▸
The First Shot
▸
Nick Till Wins High Civilian National Trophy, Third Overall in NTI
By Steve Cooper, CMP Training, Education & Marketing Manager
CAMP PERRY, OH – Nick Till, 45, of Howell, MI, entered the National Trophy Individual (NTI) rifle match with high hopes. As fate would have it, his intuition was spot on, capturing the Nathan Hale Trophy with a score of 496-25X, placing third overall in the event at the annual National Matches here Tuesday, July 30.
"I started the day out with hopes to win high civilian," Till said afterward. "I've been close before, years ago, losing by X's to Jim O'Connell, of California."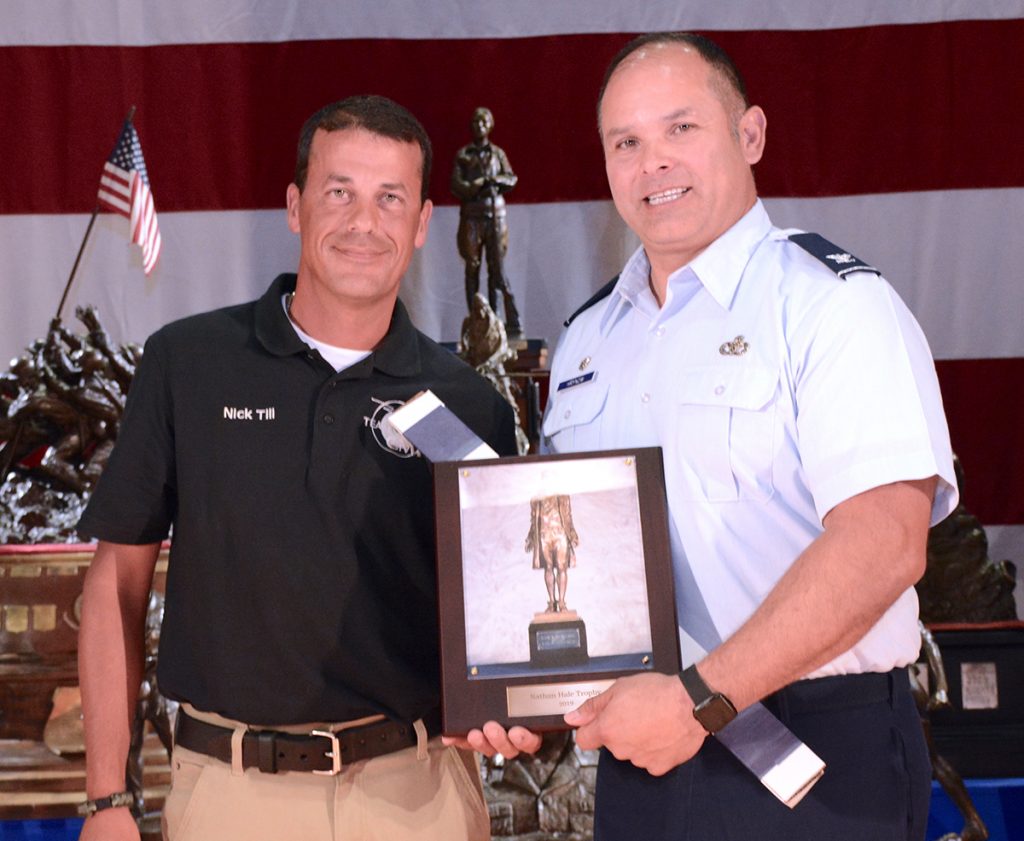 In the match's civilian ranks, Till, James Fox, 34, of Albany, OR, and Sara Rozanski, Elmore, OH, couldn't have finished much closer, first to third, respectively.  All three fired matching scores of 496, with Till firing 25X, Fox 23X and Rozanski 22X. The trio also fire together as members of the Civilian Marksmanship Program's highpower rifle team during the course of the year at select events in the U.S.
"I'd like to say thanks to the CMP for letting me be a sponsored shooter, traveling and shooting around the country. It helps me maintain a competitive average that I need to hang at the top with the best shooters in the country," Till said.
The NTI course of fire, with no sighters, consists of 10 shots standing slow fire at 200 yards, followed by 10 shots sitting or kneeling from standing, rapid fire in 60 seconds at 200 yards, 10 shots prone from standing, rapid fire in 70 seconds at 300 yards and concludes with 20 shots prone slow fire in 20 minutes at 600 yards.
Till said his day started out with a 98 in the standing stage. He fired a 99-7x in rapid-fire sitting, but it became challenging in the prone rapid series at 300 yards.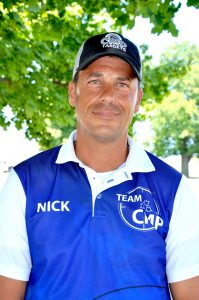 "It was the most nerve-wracking position – I put on my elevation and guessed on the wind," he said. "I took my first two shots and tried to scope them but couldn't see them. I was worried that I could be off on the wind.
"But the target came up with a 100-7x, so that was a big relief – it kept me in the running for my day's goal.
Till, a skilled masonry tradesman, has been participating in the shooting sports since he was a junior. His steady hand with a trowel and mortar has apparently also pay off in leveling the rifle.
"My 600 yards scores had been good all week, so I was looking forward to shooting the 600," he said. "The pressure was bringing that first shot in and it was a 10.
"I finished the 600 with a 199. I was happy with my total for the day. I regret losing a point at sitting," he reflected later. "Talking to my teammates afterward was fun – we all had the same score, but I had the most X's among us," he added with a smile.
Till's performances also factored in to several individual and team aggregate accomplishments as well.
For a list of full results, visit https://ct.thecmp.org/app/v1/index.php?do=match&task=edit&tab=results&match=18060.