My Camp Perry Experience: More Camp Perry Highlights Over the Years
April 18, 2021
Civilian Marksmanship Program
▸
The First Shot
▸
My Camp Perry Experience: More Camp Perry Highlights Over the Years
The annual National Matches has welcomed rifle and pistol competitors of all ages from around the country and the world since 1903. Moving to its current home at the Camp Perry National Guard Training Facility in Ohio in 1907, thousands of guests travel to the event each July and August to take part in the several competitive, educational and purchasing opportunities offered­ on the grounds.
Attending the National Matches has become a tradition that has moved through the generations, with some returning year after year, without fail. The Civilian Marksmanship Program (CMP), the entity that has helped facilitate the National Matches since 1996, has compiled a list of recognition of those who have attended the event for 20, 30 or even 50 years. These individuals have spent decades of their lives devoted to marksmanship, celebrating its legacy each summer on the shores of Lake Erie, and we at the CMP thank them for their unwavering support.
---
SSgt Gary Farole, 78, Sewickley, Pennsylvania – 26 years of National Matches
I am a 78 year old former Vietnam Marine, Officer Candidate School Instructor, NRA member, Certified Range Officer and avid shooter. I have been participating in Camp Perry matches since 1994 and never missed a year until this year's cancellation due to Covid-19. I have won three Bronze medals in the M1 Garand matches. I think I have a few more years left in me to compete, and I am looking forward to getting back. Semper Fi, SSgt Gary Farole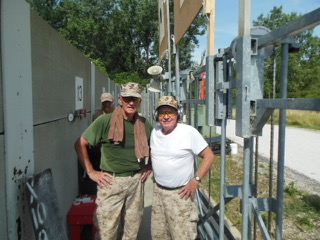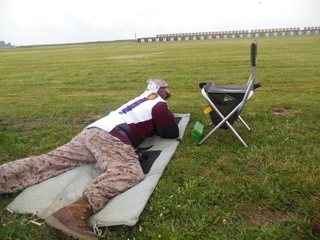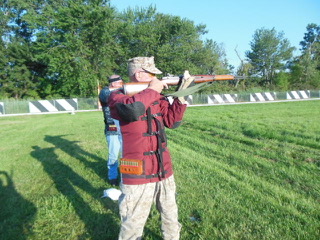 ---
Patrick Smith, 67, Tiffin, Ohio – 47 years of National Matches
Patrick attended his first National Matches in 1972 and has since attended every year, until 2019. Speaking of his experiences, he said, "[I] have seen many changes in operations and equipment used as things have evolved over the period." Smith received his Distinguished Rifleman (DR) Badge #516 in 1984 and holds a Master Classification. "The first DR points were with a cloth coat. DR points could only be obtained at the National Matches or at a Regional match."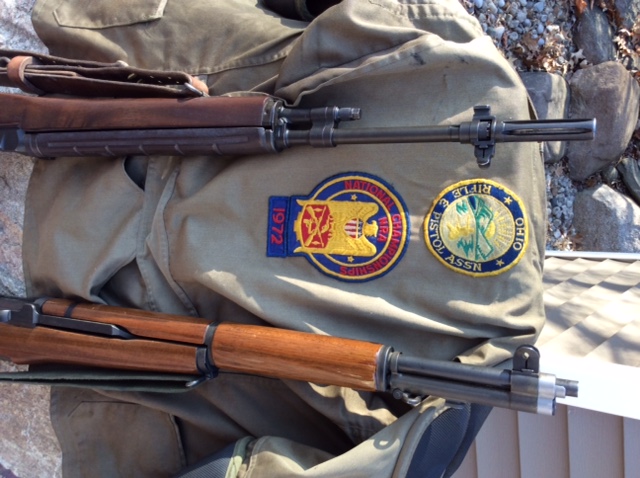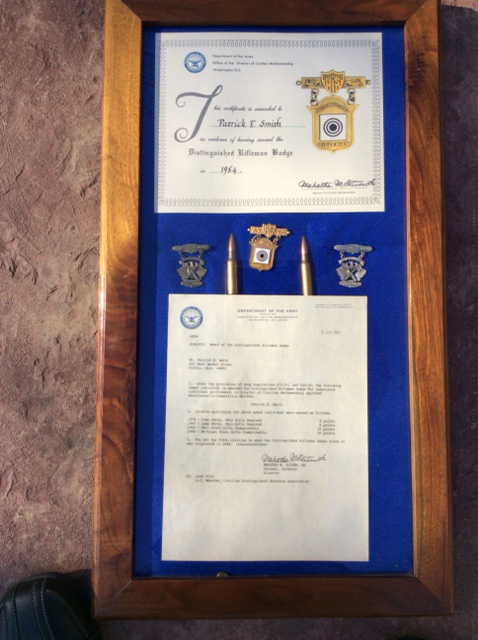 ---
Jim Adell, 80, Loveland, Colorado – 45 years
I competed in the National Rifle Matches for the first time in 1972. I competed in 1973, 1975 and 1977 through 2019. I made the Presidents 100 in 1981, shooting a Navy 7.62mm M1, and also in 1987, 1989, 1993 and 1994, shooting Navy M14 rifles. I was the Team Captain and Officer in Charge of the U.S. Naval Reserve Rifle Team for 20 years – 1977 through 1996. I have helped lead the teams from the Garand Collectors Association, shooting their M1 rifles, since 2004. One most memorable time was when Colonel Johnson, the CO of the Army MTU at Fort Benning, hosted a meeting of the Team Captains and Sponsors of all the Military Teams at Camp Perry. He said that the Army had learned how to make the M16/AR15 rifles accurately, but they had to violate the current CMP rifle rules. He wanted our agreement to request the necessary changes to the rules. I remember that the Marine Corps Rifle Team Colonel agreed, if the Army made public all their data so that everyone could benefit. Colonel Johnson agreed!
---
Jerry W Patten, 82, Mount Vernon, Missouri
The first time I attended the National Matches was in 1959, as a member of the 5th Army ROTC Rifle Team. The next time was 2002 through 2011. One of those dates was 2009, 50 years after I attended the first time.
---
Dick Whiting, 79, Buckhannon, West Virginia
I started shooting at Camp Perry in 1973 but had a lay-off while working for the NRA. I have attended Camp Perry some 36 times, including bringing Juniors to Perry for the past 10 years.
---
Steve Kraynak, 74, Watervliet, New York
I have attended the National Matches at Camp Perry every year (except this year, of course) since 1983. I also am the New York State Pistol Director and have shot on the team for all those years I have attended. I have been running the New York State Pistol team for over 20 years at Camp Perry. Many good memories and made many friends over all those years. I certainly miss seeing them this year.
---
Curtis Karr, 73, of Attica, Ohio 
Curtis has attended the National Rifle Matches every year since 2000.
---
About the National Matches at Camp Perry:
The National Trophy Pistol and Rifle Matches has been an honored tradition for generations – first firing on the grounds of Camp Perry, Ohio, in 1907. Conducted each year by the Civilian Marksmanship Program, the National Matches schedule is a timeless lineup of rifle, pistol and air gun matches as well as educational classes and retail opportunities for seasoned and aspiring marksmanship enthusiasts.
Guests to the 2021 National Pistol Matches, held in July, will be able to choose from a number of exciting possibilities, including the chance to discover the fundamentals of pistol shooting with the help of some of today's leading military marksmen and women at the Pistol Small Arms Firing School. There, participants join together in the classroom for instruction before heading out to the range for live firing and one-on-one match training.
The 2021 National Matches will also include an expanded schedule of pistol competitions, including a Center Fire Pistol 900 Aggregate, a .45 Pistol 900 Aggregate and a CMP Revolver Match. Through a dedication to traditional events of the past and the constant evolution toward the future of marksmanship, the CMP is committed to safeguarding Camp Perry's status as the true Home of the National Matches.
To learn more about all of the scheduled events for the Civilian Marksmanship Program's upcoming 2021 National Matches at Camp Perry, visit https://thecmp.org/competitions/matches/cmp-national-matches/. Registration will open April 1st.
It's time to determine some bragging rights! We'd like to recognize those individuals who have attended the most National Matches at Camp Perry. Tell us – when was your first year? How many years have you attended? Do you know of anyone else who you think could qualify? Those who we find have earned the "Most/Longest Attended" title will be highlighted in an upcoming CMP article. Let us show you off! You've earned it – comment below or email abrugnone@thecmp.org. (And we love old photos too!)