ISRA Shines as Host of CMP Rifle Marksmanship 101 School
October 5, 2020
Civilian Marksmanship Program
▸
The First Shot
▸
ISRA Shines as Host of CMP Rifle Marksmanship 101 School
BONFIELD, IL – On September 26 & 27, the Illinois State Rifle Association (ISRA) hosted the first Civilian Marksmanship Program Rifle Marksmanship 101 school and introductory EIC rifle match since the March 2020 cancellation of marksmanship activities due to COVID-19. The shutdown affected multiple CMP home and travel events and most notably, the cancellation of the 2020 National Matches at Camp Perry, Ohio.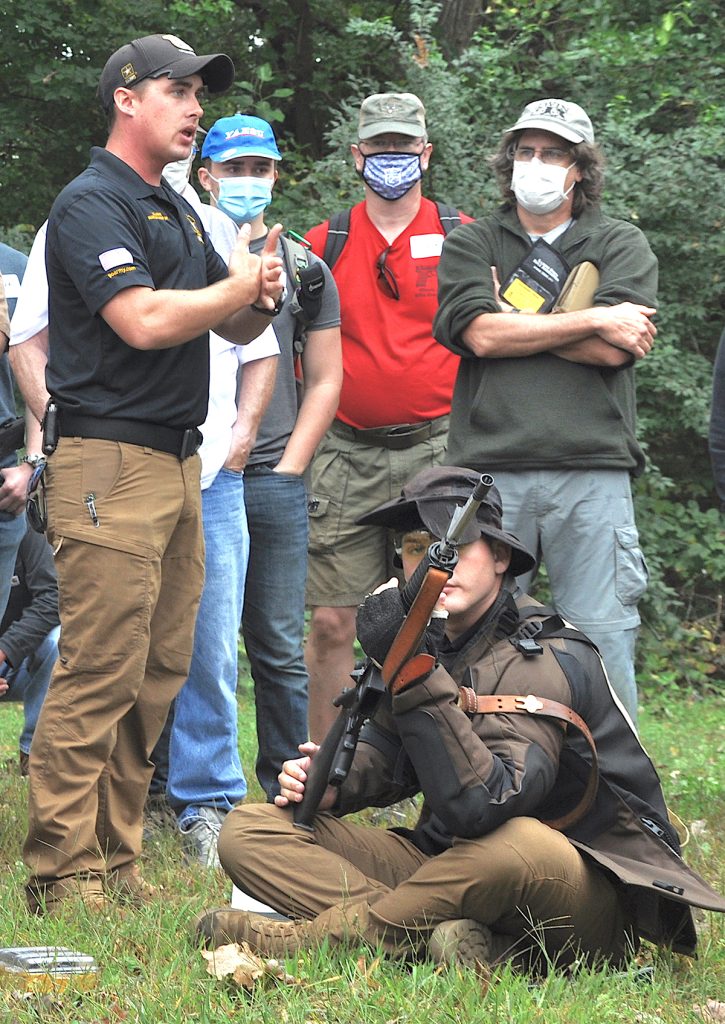 Thanks to somewhat relaxed COVID-19 restrictions in September, five CMP staff, two members of the U.S. Army Marksmanship Unit and an enthusiastic group of ISRA volunteers held a two-day introductory highpower rifle marksmanship training program and rifle match at the club's facility. A total of 93 students registered in advance and 69 actually attended the school.
"We were very excited to host the CMP, AMU and many participants from across the Midwest to this school," said Richard Pearson, Executive Director of the ISRA. "The ISRA is hopeful to do this kind of thing with CMP again in the future," he added.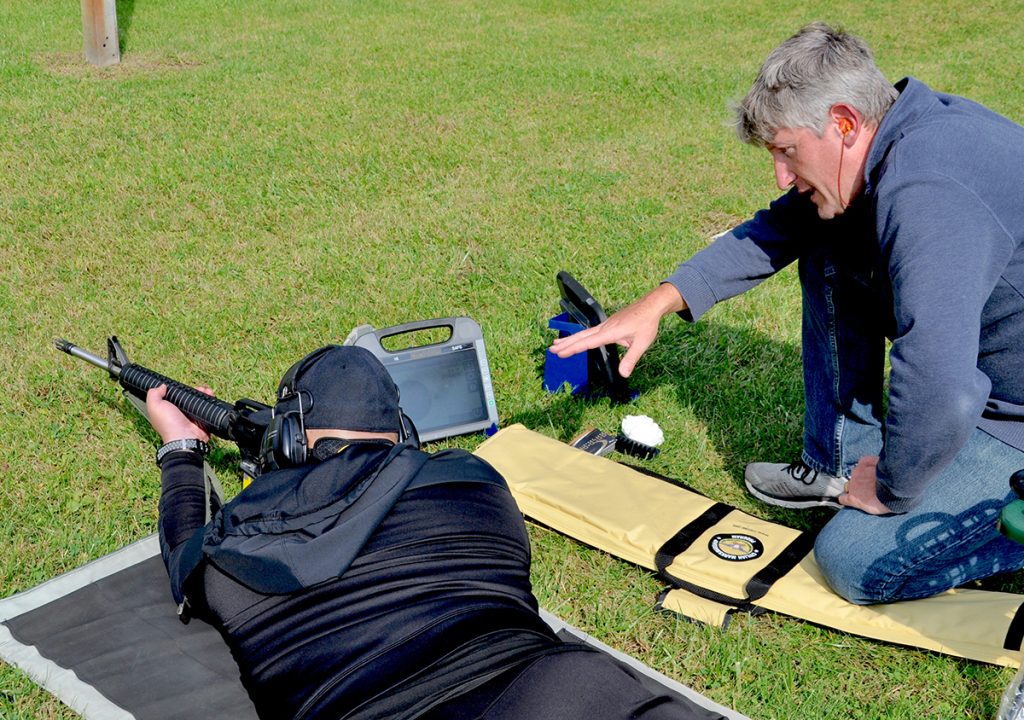 As part of the CMP curriculum, a pair of the U.S. Army's world-class Marksmanship Unit rifle team conducted an outdoor session on three-position shooting at the mid-point of Day 1 classroom instruction. SSG Ben Cleland and SPC Kade Jackovich spent more than an hour with the group demonstrating training and sharing match-shooting experiences in prone, sitting and standing positions – all requirements for the next day's match.
Later in the day SPC Jackovich gave a live rapid-fire demonstration on the 200-yard range. Competitors on each firing point were accompanied by a CMP, USAMU or ISRA coach throughout the two-day event.
To complete Day 1 training, the class was organized into groups (relays) of two per firing point on the range where all students were provided 20 rounds of ammunition to practice in various shooting positions on CMP-provided electronically scored targets.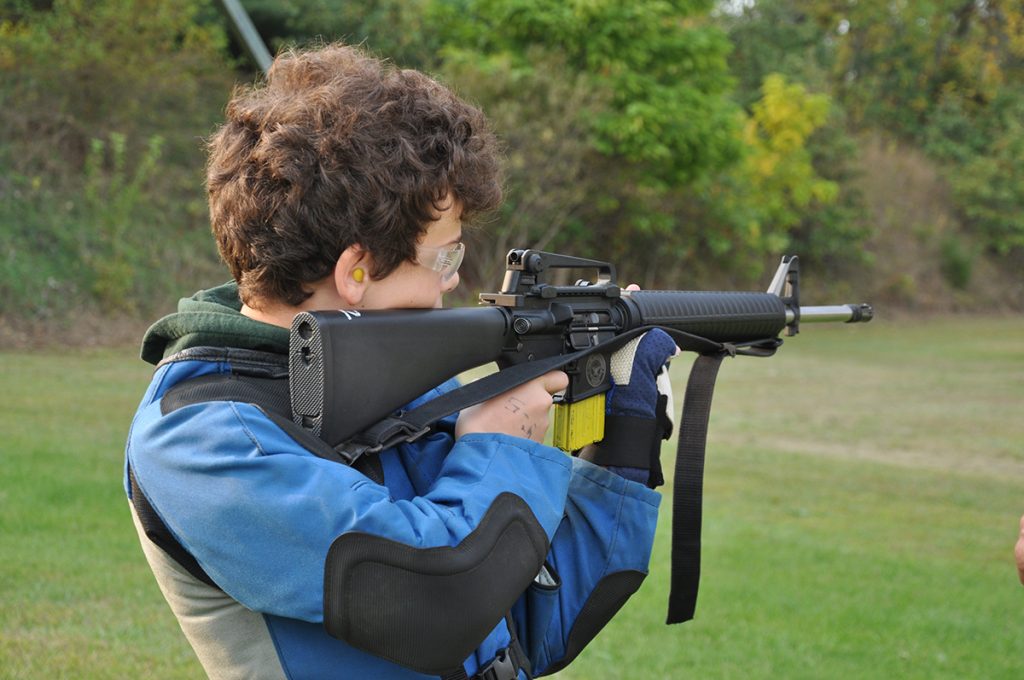 On Day 2, with 69 students ranging from teens to seniors, 44 were eligible for four introductory Excellence-In-Competition points toward the coveted Distinguished Rifleman Badge. Points are awarded to the top 10 percent of eligible shooters in an EIC match. Some competitors opted out of the match or chose to shoot out of position, taking them out of points eligibility. Shooters accumulate EIC points by earning "legs" or clusters of points over several matches toward the 30 required to "go Distinguished."
Students received a certificate of attendance, an EIC M16 rifle match pin and a thumb drive with the entire Day 1 presentation to view at home, plus an event T-shirt. At this event the ISRA also catered lunch for all competitors and staff for both days of instruction and competition.
With 44 eligible shooters vying for points, only four could earn them in Sunday's 200-yard match. The points winners were: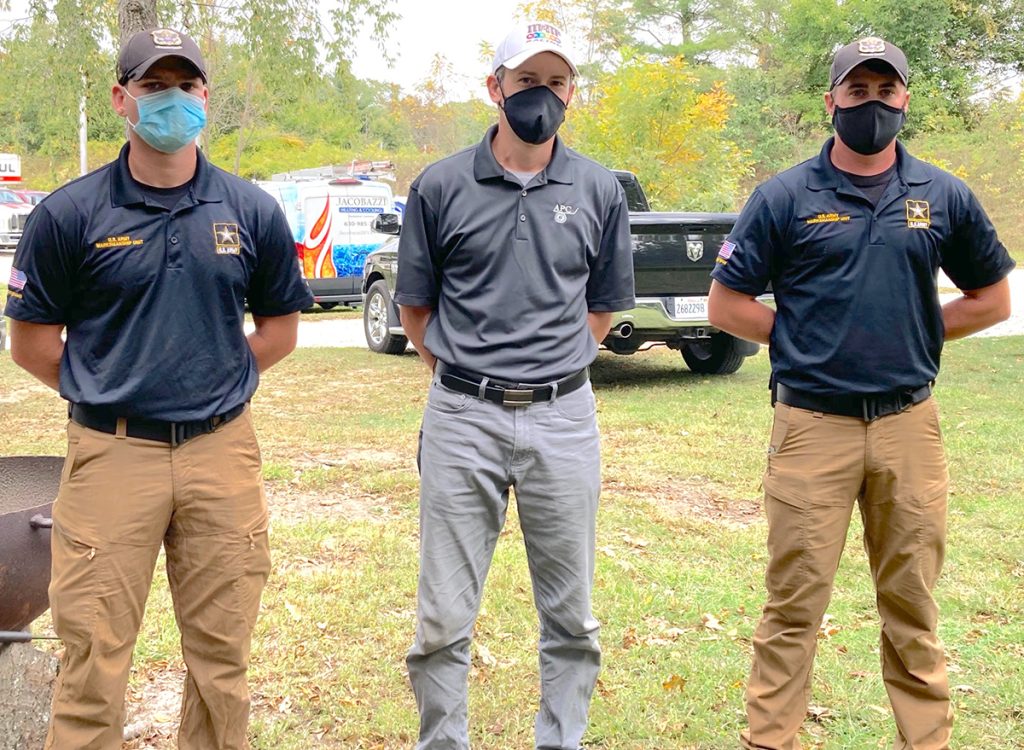 Justin Patton-Rynders, 33 of Chicago, IL, who carded a score of 385-11X of a possible 400 points to lead all shooters. His four stage scores were 99-4X in slow-fire prone, 100-4X in prone rapid-fire, 95-2X in sitting rapid-fire and 91-1X in standing slow-fire. In addition to earning his 4-point introductory EIC leg, CMP awarded him with a $50 gift certificate as the match winner.
Steve Turner, 54 of Elmhurst, IL, followed Patton-Rynders for second with a score of 383-5X. William Soppet, 68 of Homer Glen, IL, placed third with an overall score of 370-9X. Rock Planck, 55, of Indianapolis, IN, rounded out the group of four eligible points winners with a score of 364-4X.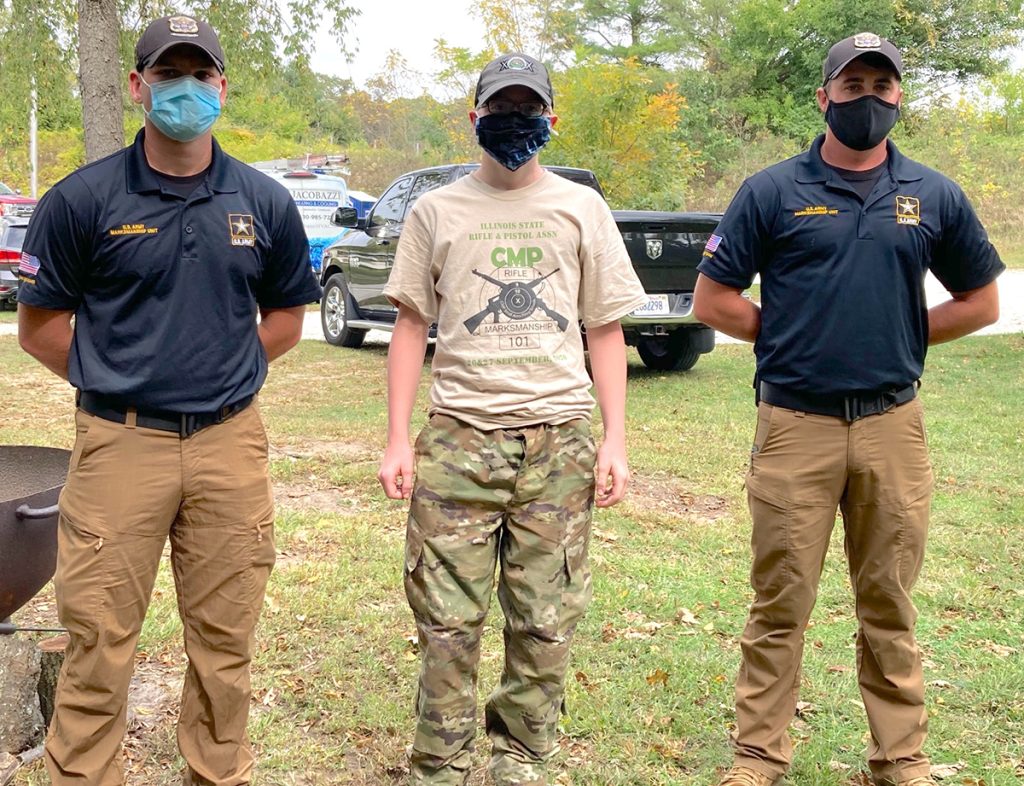 Erich Walldorf, 12 of Libertyville, IL, who fired out of competition by using his own rifle, logged a very respectable score of 364-7X. Overall, Walldorf was the high-scoring junior in the match and CMP awarded him with a $25 gift certificate.
Andrew Scudella, 41, of Chicago, IL, was high-scoring non-points winner, also known as "first leather," with a score of 359-7X. Scudella received the gift of a leather sling provided by Eric Hollis Slings for his effort.
This year marks the 117th anniversary of the Illinois State Rifle Association. ISRA director Pearson said he couldn't help but reflect on the circumstances that motivated our founders to forge what is now, more than 100 years later, one of the most active and respected state rifle associations in the nation. Its appearance may have been altered since that time, but the mission remains unchanged. To learn more about the organization and its history, log onto www.isra.org.
To learn more about the CMP, its Rifle Marksmanship 101 program and others, log onto https://thecmp.org/training-tech/marksmanship-101/.
Story & photos by Steve Cooper, CMP Education & Training Manager