Distinguished Badge Winners of 2019-2020 to be Recognized on 2021 National Matches Stage
July 28, 2020
Civilian Marksmanship Program
▸
The First Shot
▸
Distinguished Badge Winners of 2019-2020 to be Recognized on 2021 National Matches Stage
By Ashley Brugnone, CMP Writer
The crowning highlights of the respected Civilian Marksmanship Program (CMP) National Matches, fired at Camp Perry, Ohio, since 1907, are the climactic pistol and rifle awards ceremonies – held within the base's own historic theatre. Each year, the country's top marksmen and women grace the luminous stage to accept their hard-earned honors.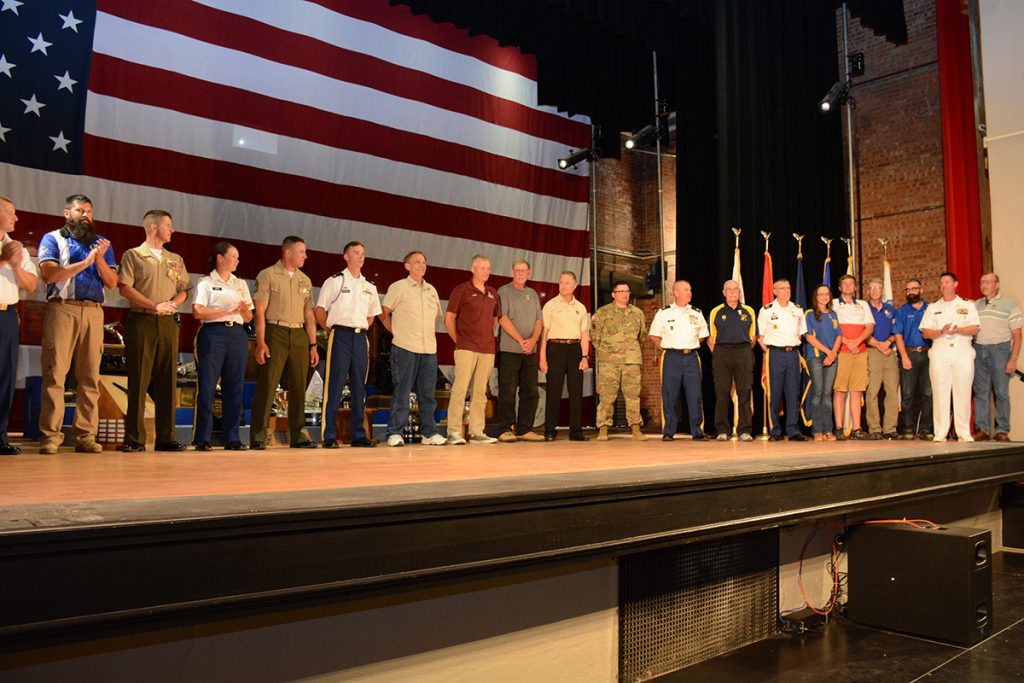 Along with awards for the top competitors of the Matches, those who have worked for years (some, lifetimes) towards their prestigious and lasting goals are called to the stage to be individually awarded with one of the most significant pieces of hardware for a serious shooting competitor – their own Distinguished Badge.
With the 2020 National Matches cancelled, those earning badges in 2019 or 2020 competitions were stripped of the opportunity to take the respected walk across the Camp Perry stage. The CMP recognizes the disappointment in being unable to follow in the footsteps of past marksmanship greats, as tradition has led in the past, and has decided to allow those who have earned Distinguished Badges in 2019 or 2020 to be called to the stage at the 2021 Awards Ceremony to receive their Distinguished badges.
"Earning the Distinguished Badge is such a high honor, and we feel it is so important for these competitors to be recognized, especially during the National Matches," said Christina Roguski, competitions program coordinator. "We want competitors to know that even with the cancellation, we are still planning on recognizing them in 2021."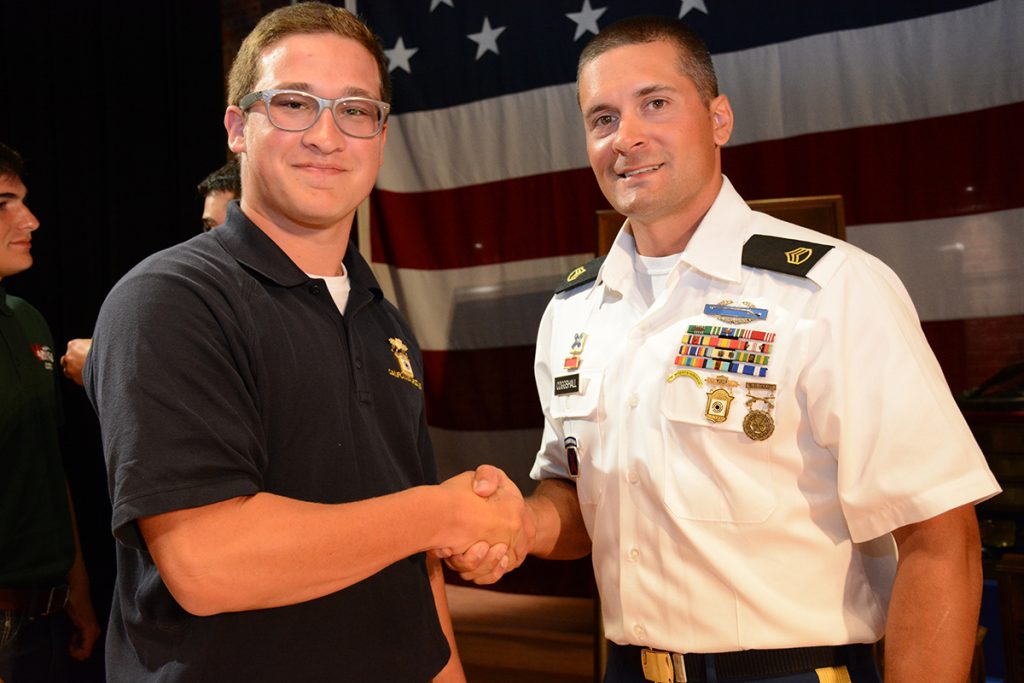 Currently for Rifle, there are 31 competitors that have gone Distinguished since last year's National Matches – starting with badge number 2469, Matthew Wieczork. In Pistol, there are six, starting with badge number 1679, Steven Welch, and in .22 Rimfire Pistol, there are 18 (13 civilians, 5 military), starting with badge number 122, David Stockman. All will have the opportunity to be recognized for their exceptional achievements in 2021.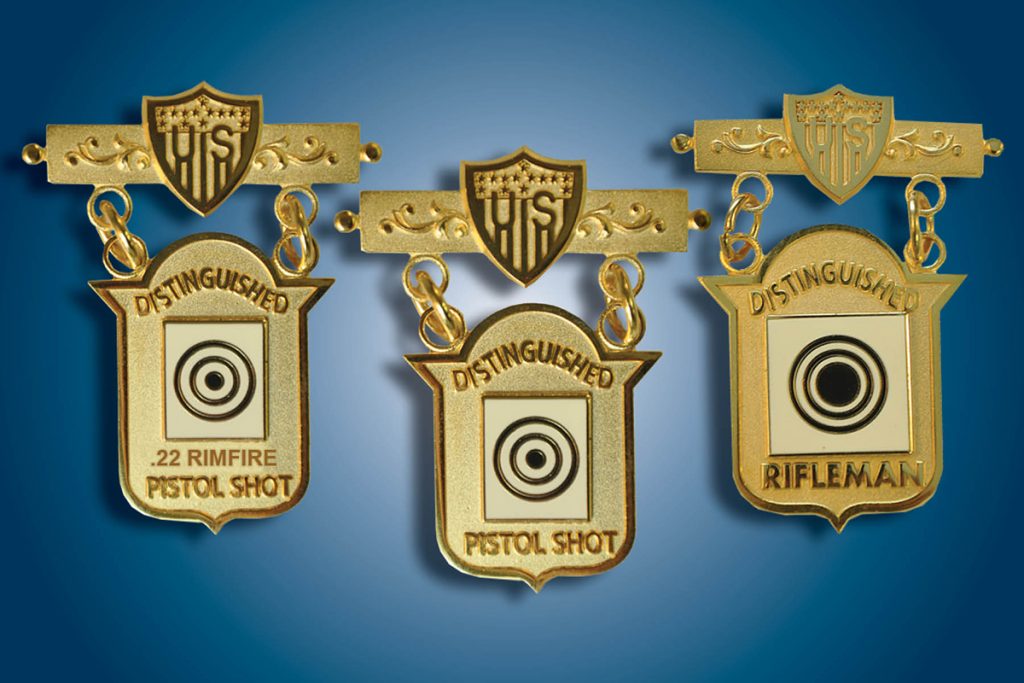 Rifle:
# 2469 Matthew Wieczorek, Imlay City, MI
# 2470 James Melville, Chippewa Falls, WI
# 2471 Kenneth Cramberg, Carman, IL
# 2472 James Hutchinson, Sherrard, IL
# 2473 Nathan Russell, Emlenton, PA
# 2474 Daniel Warren, Apex, NC
# 2475 Andrew LeClair, State College, PA
# 2476 Tadeusz Horomanski, Monroeville, PA
# 2477 Barry Cole, Batavia, OH
# 2478 David Clark, Osceola, IN
# 2479 Serena Juchnowski, Richfield, OH
# 2480 Clifford Grashel, Perrysburg, OH
# 2481 Christopher Peterson, Oliver Springs, TN
# 2482 Brad Wise, Grand Haven, MI
# 2483 Thomas Sims, Oklahoma City, OK
# 2484 Mike Speary, Cortland, NY
# 2485 Kevin Umbreit, Kennett Square, PA
# 2486 Gary Schwabe, Covington, LA
# 2487 Shintaro Sato, Sedona, AZ
# 2488 Jess Mellen, Oregon City , OR
# 2489 Stephanie Sundholm, Hillsboro, OR
# 2490 Dustin Carr, San Diego, CA
# 2491 Thomas Hoysa, Liberty Hill, TX
# 2492 David Baalman, Richland, WA
# 2493 Tyler Glynn, Oakdale, CT
# 2494 Robert Taylor, Kingsport, TN
# 2495 Bryan Wulff, West Bend, WI
# 2496 Eric Fratzke, Leavenworth, KS
# 2497 Andrew Griggs, Weston, OH
# 2498 Andrew Morgan, Seattle, WA
# 2499 Albert Rivera, Chandler, AZ

Pistol:
#1679 Steven Welch, Carthage, NC
#1680 Ratandeep Hundal, Brighton, MI
#1681 Derek Dattner, Chicago, IL
#1682 Roy Leidy, Northampton, PA
#1683 Steven Schultheis, Laveen, AZ
#1684 Michael Vernon, Frankfort, IL
.22 Rimfire Pistol:
#122 David Stockman, Pottstown, PA
#123 Darrell Cox, Ashmore, IL
#124 Jerry Ford, Lewistown, PA
#125 Robert Tucker, Manchester, NH
#126 Trenton Hering, Philomath, OR
#127 Richard Powers, West Falls, NY
#128 Howard Mark Bentley, Barboursville, WV
#129 Andrew Wilson, North Las Vegas, NV
#130 Robert Maust, Bountiful, UT
#131 Robert Kolesar, New Braunfels , TX
#132 Hanov Nurmyrat, Vero Beach, FL
#133 Thomas Nussbaum, Savannah, GA
#134 Seth Innes, Hollywood, FL
#135 Steve Lightfoot, College Station, TX
#136 Roy Dean, Bandon, OR
#137 Ratandeep Hundal, Brighton, MI
#138 Garey Diefenderfer, Waynesboro, PA
The list will continue to grow until the awards ceremony of the 2021 National Matches for each discipline (rifle and pistol). Good shooting to all throughout the coming year!
About the Distinguished Badge Program:
Distinguished Badges are the highest individual awards authorized by the U. S. Government for excellence in marksmanship competition. Badge programs for civilians are administered by the CMP, while each respective military service administers for their own personnel.
The CMP issues Distinguished Badges only to competitors who earn them according to CMP Competition Rules, by collecting enough Excellence-In-Competition (EIC) "leg" points, which are awarded to any eligible non-distinguished competitors who places in the top 10% of an EIC match.
Gold, Silver & Bronze pins are also presented to competitors reaching these levels of achievement.
Currently, marksmen may receive a badge for Pistol, Rifle, .22 Rimfire Pistol and Smallbore.
To learn more about the Distinguished Badge Program, visit https://thecmp.org/competitions/distinguishedbadges/. For questions, contact Christina Roguski at croguski@thecmp.org or 419-635-2141 ext. 714.