Springfield M1A Match
Camp Perry, Port Clinton, Ohio
Sunday, Aug 8, 2021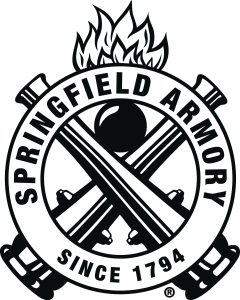 The Springfield M1A Match is a special event, sponsored by Springfield Armory and hosted by the Civilian Marksmanship Program. The match is open to any individual 12 years and older (CMP Rule 2.4.2).
INFORMATION LINKS
COURSE OF FIRE:
Competitors will fire the Springfield M1A Course (40 shots, Table 11).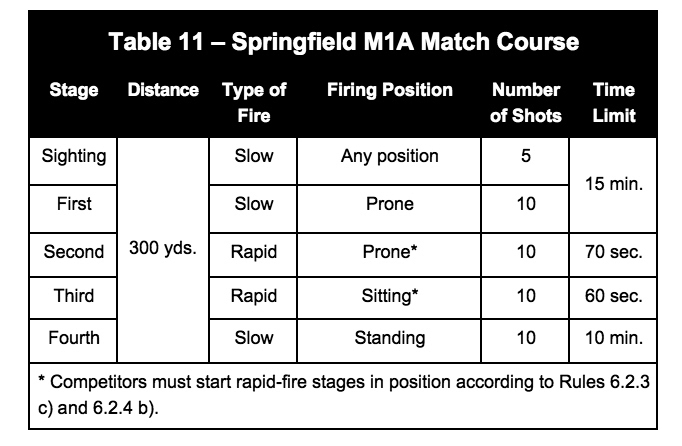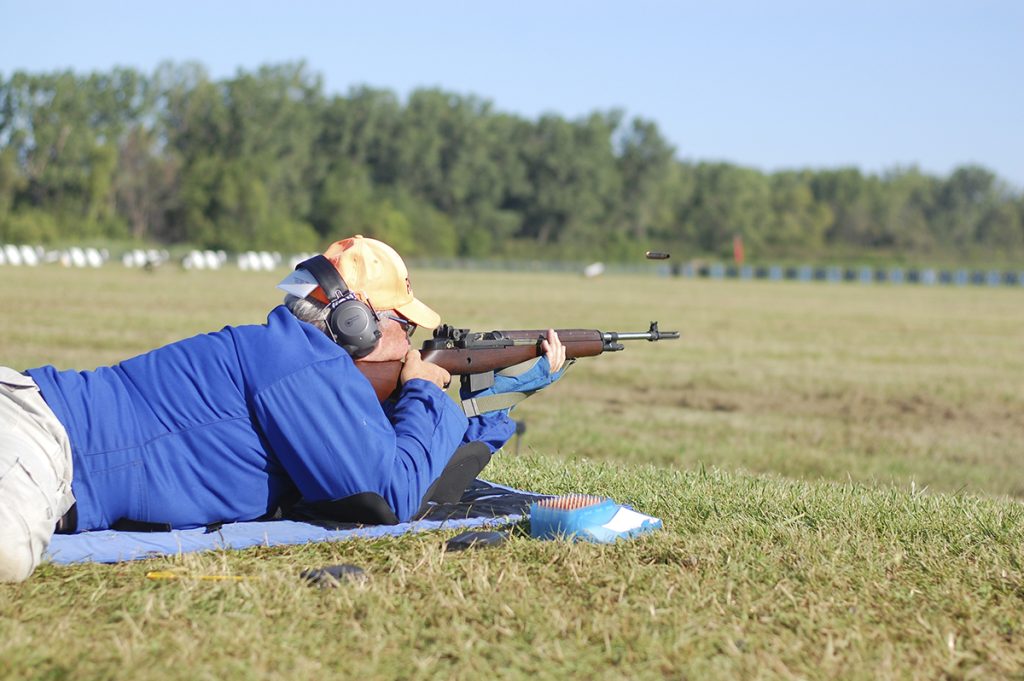 FIREARMS ALLOWED
The Match is fired with M14/M1A-Type Service Rifles, CMP Highpower Rifle and Pistol Competition Rules (Rule 4.1.3).
OTHER RULES:
CMP Highpower Rifle and Pistol Competition Rules, Rules 6.9 and 8.6.9 governs this Match.
SQUADDING
The Springfield M1A Match will be fired on both Rodriguez Range. Eight relays will be squadded. Relays 1-4 will fire in the morning and relays 5-8 will fire in the afternoon. When competitors register, they will be asked to specify their range preference and whether they would like to fire in the morning or afternoon. These requests will be accommodated to the extent possible with priorities established according to when paid entries are submitted. Specific relay and firing point assignments will be issued on the range starting at 5:30 AM for Relays 1-4 and starting at 11:30 AM for Relays 5-8. Competitors who wish to be squadded with family members, friends or club members must be sure all members in their group request the same range and same firing time (morning or afternoon) when they enter on-line. They must also report together when picking up relay and firing point assignments on the range. YOU WILL NEED A COMPETITOR LABEL TO PICK UP SQUADDING.All competitors in this match will be expected to perform scoring and pit pulling duties as assigned.
AWARDS
Springfield M1A Match awards will be awarded during the CMP Games Awards Ceremony that will take place immediately following the matches at Petrarca Range. A CMP Shooter's Reception will take place at Petrarca Range from 5:00-5:30PM.
Competitors will be limited to one award only. The match winner will be removed from their selected award category and the award will be given to the next highest scoring competitor in the category. Competitors will be eligible for only one award in the category they select (Civilian, Service, Woman, Senior, Grand Senior or Junior).
ENTRY FEES
$50.00 for adults and $25.00 for juniors.