Competitors Embrace New Featured Event at CMP's 2nd Annual D-Day Match
June 7, 2016
Civilian Marksmanship Program
▸
The First Shot
▸
Competitors Embrace New Featured Event at CMP's 2nd Annual D-Day Match
By Ashley Brugnone, CMP Writer
TALLADEGA, Ala. – On the weekend of June 4-5, over 250 eager competitors arrived at the Civilian Marksmanship Program's (CMP) Talladega Marksmanship Park for the 2nd Annual D-Day Match. The Inaugural Match was fired last June during the dedication of the park opening, giving a celebratory overtone to the 2nd Annual event by marking an important moment in CMP history – one excitement-filled year at Talladega Marksmanship Park.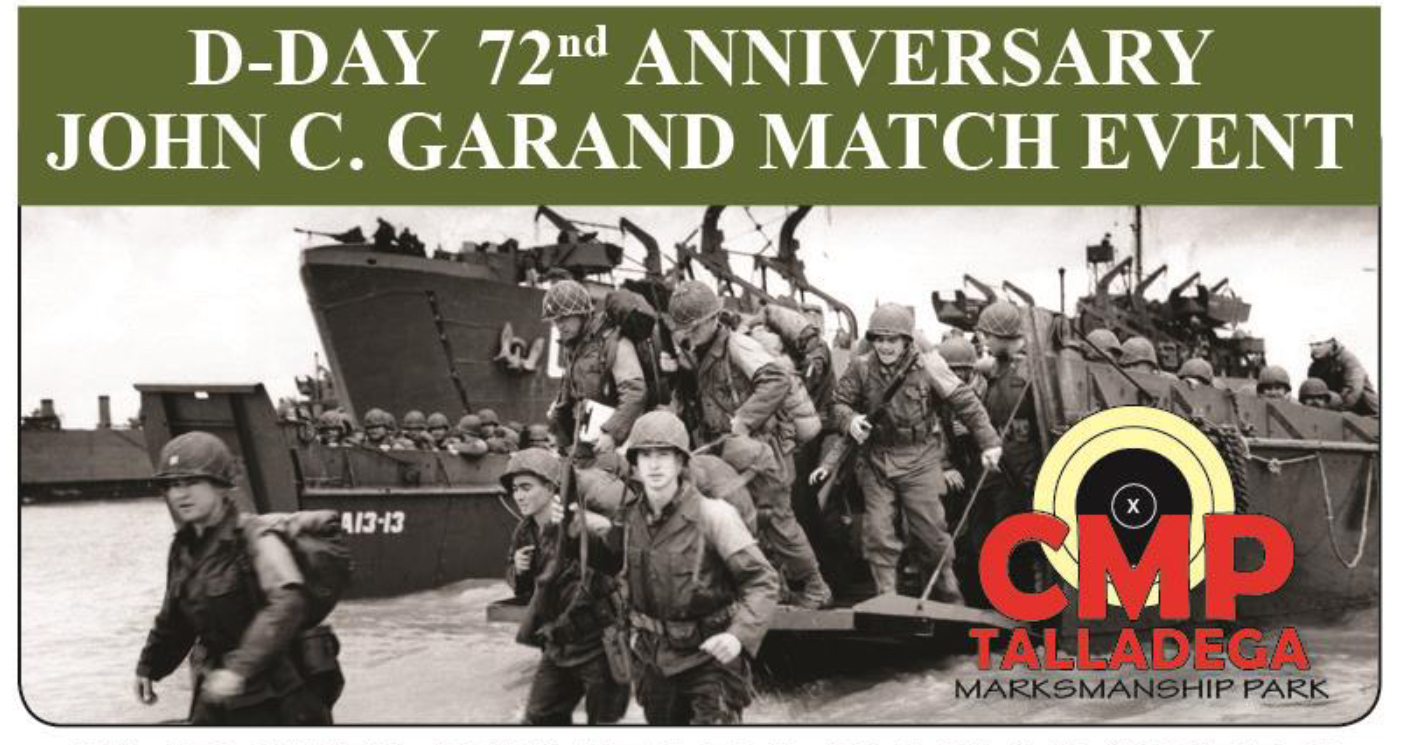 The D-Day Match commemorates the 72nd Anniversary of the Allied Forces landing at Normandy Beach in France back in 1944 with a variety of marksmanship events that include vintage military and modern rifle competitions as well as pistol matches. With Talladega's shotgun fields also on site within the facility, guests were given even more marksmanship opportunities to enjoy at their leisure during the event.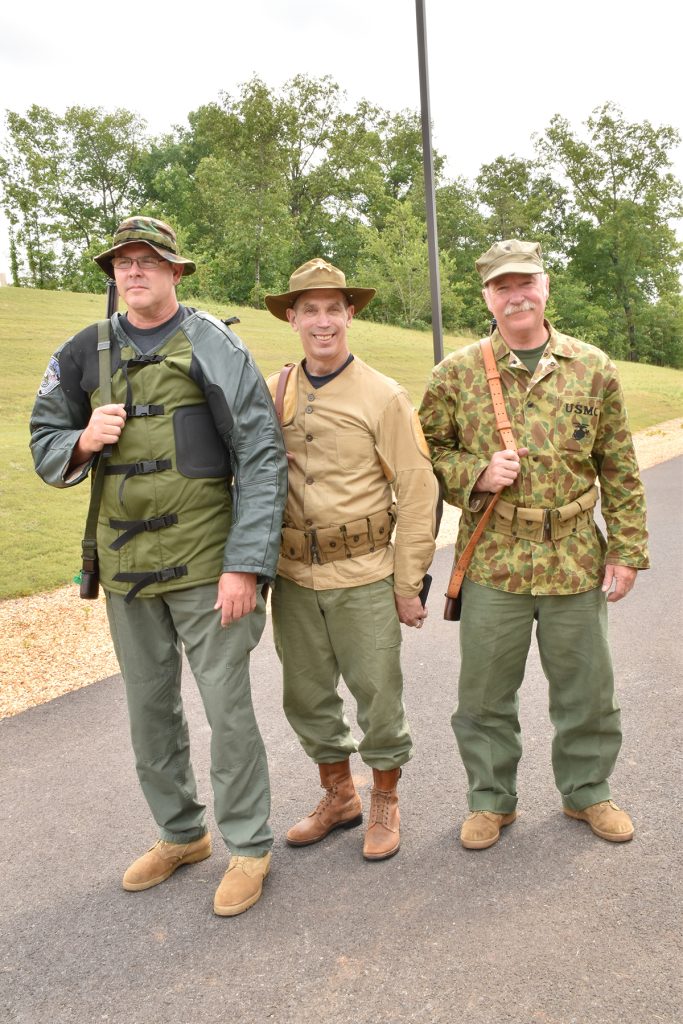 New this year, the D-Day Matches featured the inclusion of one the of the CMP's most popular Games Matches, the Vintage Sniper Match. During the event, a team of two uses a scoped Korean War, World War II or earlier as-issued military sniper rifle to fire at distances of 300 and 600 yards off of sand bags from the prone position. Each partner takes a turn as both shooter and spotter.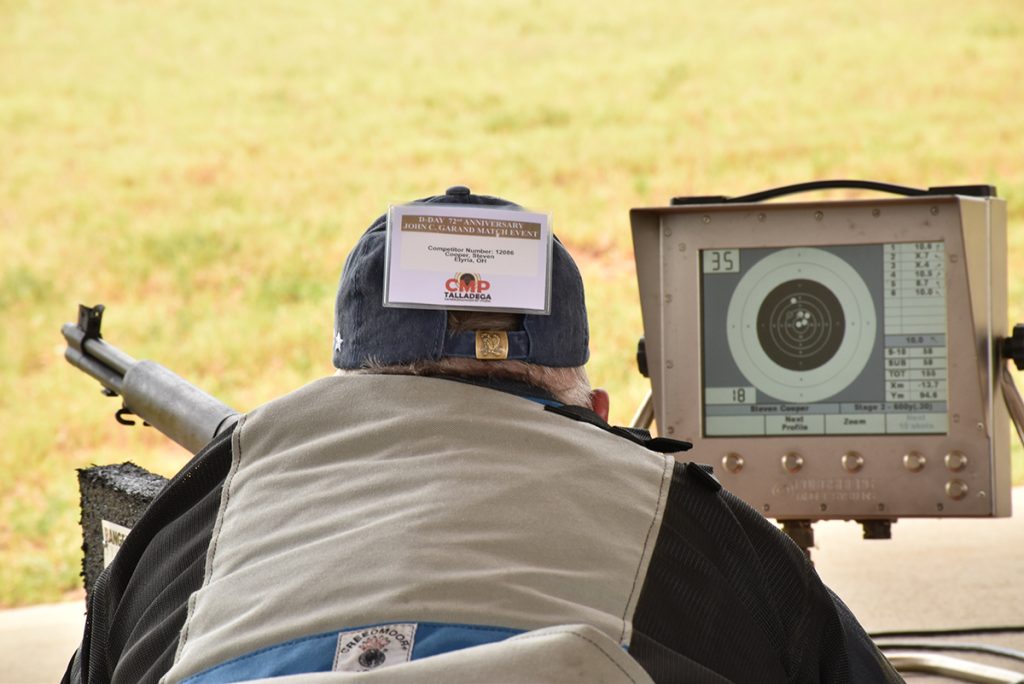 With over 60 registered for the event's first showing at the D-Day Matches, CMP competitions department manager Shannon Hand said, "The addition of the Sniper Match was very well received by the competitors! It was a great event!"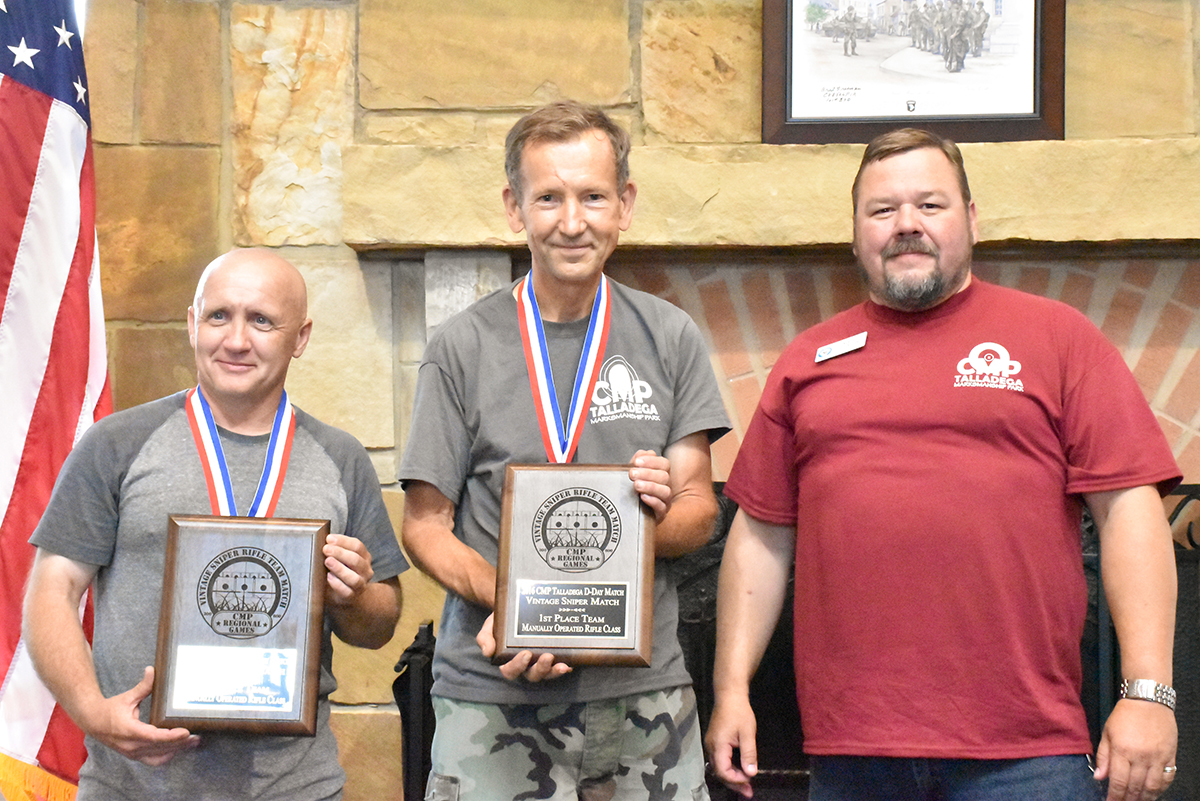 Winning the Manual Vintage Sniper Match was Carolina Choir Boys with a score of 384-11x. Team members are Bobby Robinson, 50, of Millspring, and Daniel Henk, 67, of Tryon, NC. El Diablo and the Magic Man (Sollars and SSG O'Neal) landed in second with a score of 383-9x, followed by Sanderson-Morris in third with a score of 381-7x. The aptly named third place team consisted of Dennis Sanderson, 59, of Mayfield, KY, and Chris Morris, 50, of Lynnville, KY.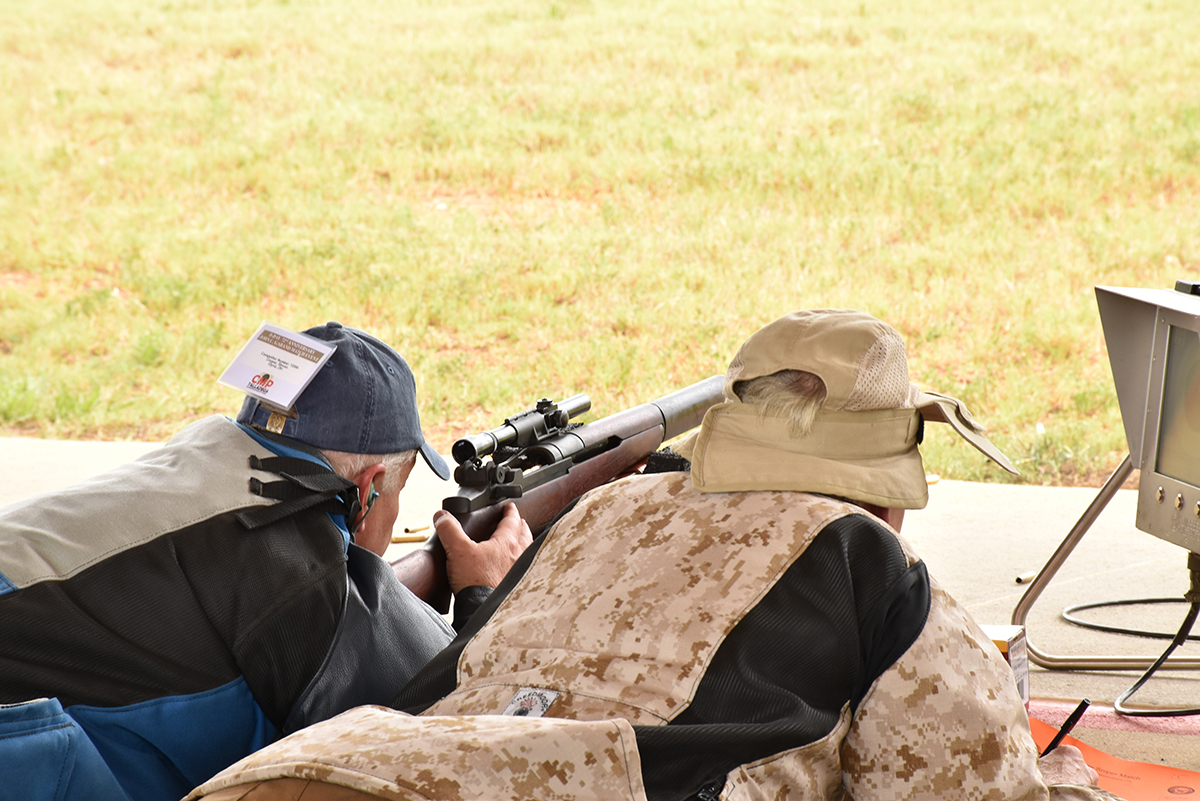 In the Semi-Automatic Sniper Match, the team of Franklin Hines III, 59, of Tallahassee, FL, and CMP North general manager Steve Cooper, 59, of Elyria, OH, fired the winning overall score of 368-7x.
After team Hines III Cooper's score was at first misplaced within the Manual results and overlooked, Cooper joked, "Now that I discovered my partner and I actually won the semi-auto sniper match, everything changes!"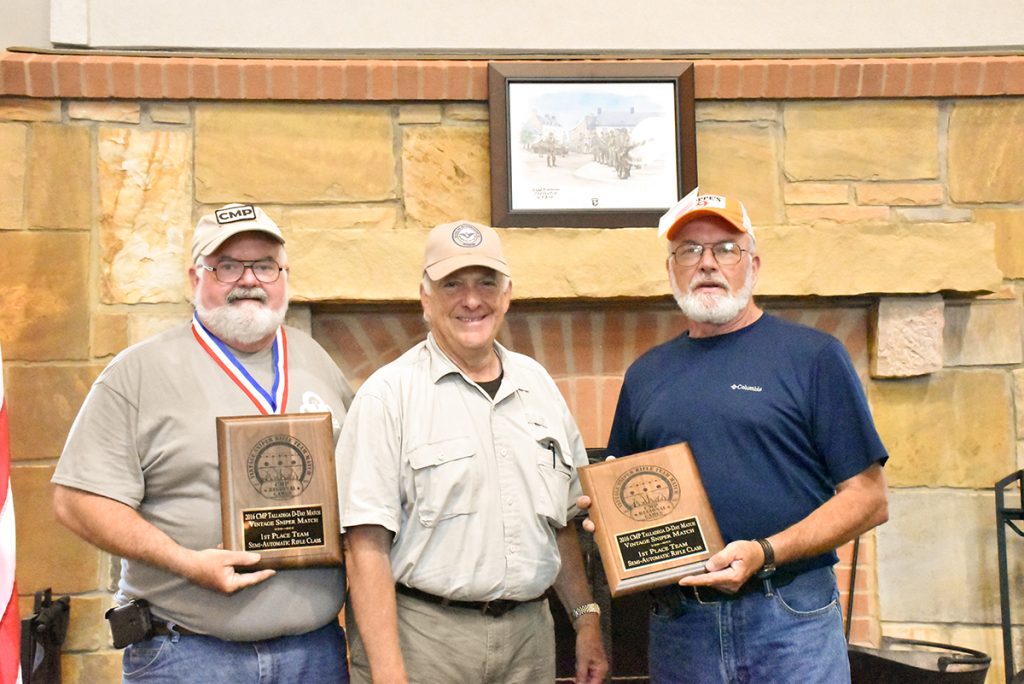 The second place team consisted of William Fairless, 61, of Vienna, IL, and Richard Reichert, 62, also of Vienna, IL, firing a team score of 348-4x. Placing third in the results was Andrew Hall, 52, of Nashville, TN, and Steven Rutledge, 66, of Memphis, TN, (336-4x).
Winning the John C. Garand Match was SSG Jonathan O'Neal, 42, of Marietta, GA, who fired a score of 291-13x. Larry Sollars, 45, of Cumming, GA, followed closely behind, trailing by only one point, with a score of 290-9x, as Keith Schachle, 57, of Brooks, GA, recorded a score of 288-7x for third.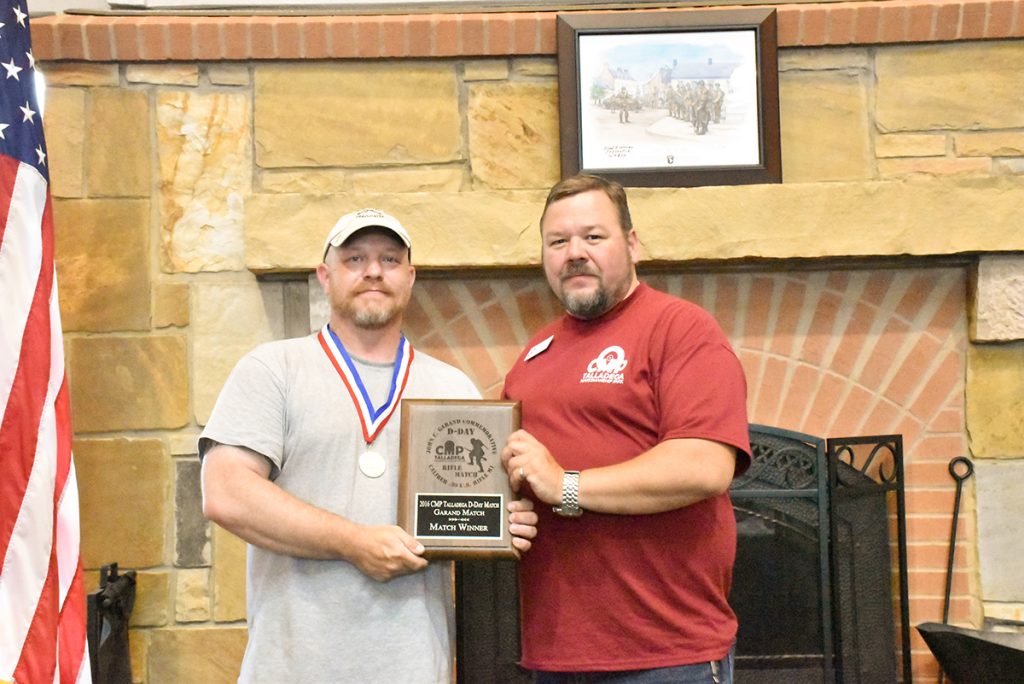 Other notable Garand Match Winners were:
High Junior: Gabe Rampy, 18, of Bremen, GA – 278-3x
High Senior: Larry Stonecipher, 63, of Ada, OK – 282-5x
High Woman: Jill Knerr, 47, of Pensacola, FL – 258-2x
High Grand Senior: Steward Cole, 74, of Owasso, OK – 272-1x
With a commanding lead in the EIC Rifle Match, Joseph Hall, 30, of Box Springs, GA, overtook the top spot by more than 10 points, recording a score of 496-22x. In second place was Herb Rosenbaum, 68, of Birmingham, AL, who fired a score of 483-14x – beating out Alan Smith, 49, of Flomaton, AL, by only the x-count. With his score of 483-12x. Smith was also the High Non-Distinguished competitor of the match.
In pistol action, SSgt. Chad Ranton, 29, of Beaufort, SC, was the overall competitor in the .22 Rimfire Pistol EIC Match with a score of 276-5x. Following in second by only four x's was Brian Nelson, 67, of Orlando, FL, with a score of 271-6x. J. Holzman, 44, of Waxhaw, NC, trailed in third with his score of 271-2x.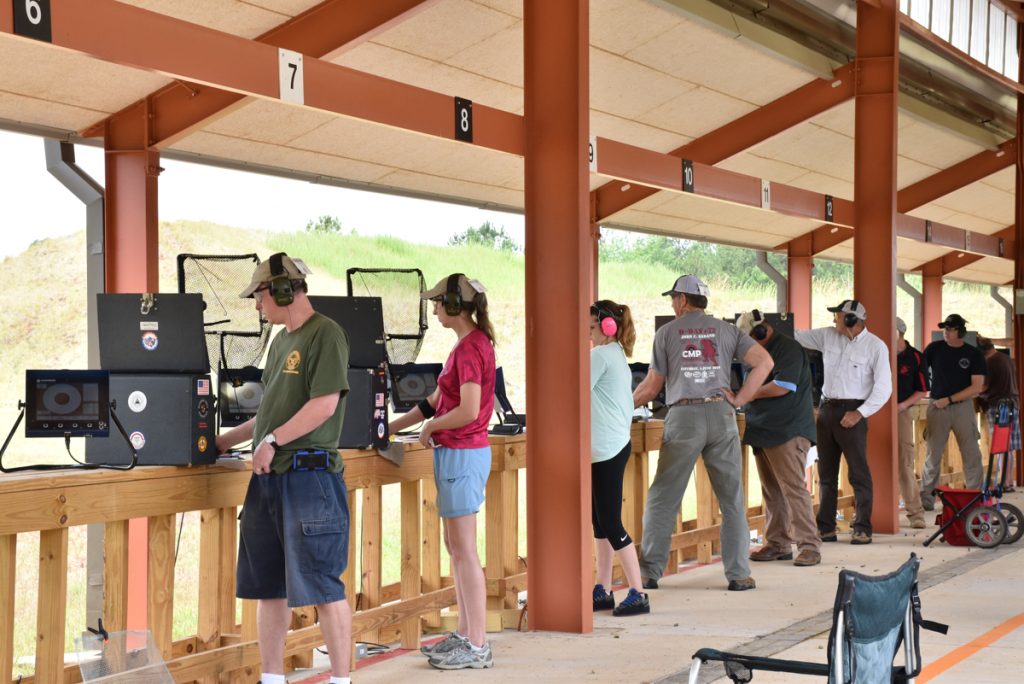 Junior Katelyn Abeln, 15, of Douglasville, GA, proved she came to win after recording a score of 254-3x to earn gold in the EIC Pistol Match. She was also the High Non-Distinguished marksmen of the match. Holzman failed to catch Abeln – ending with an aggregate score of 253-2x, while James Knerr, 45, of Pensacola, FL, rounded out the Top 3 places with his score of 250-3x for third.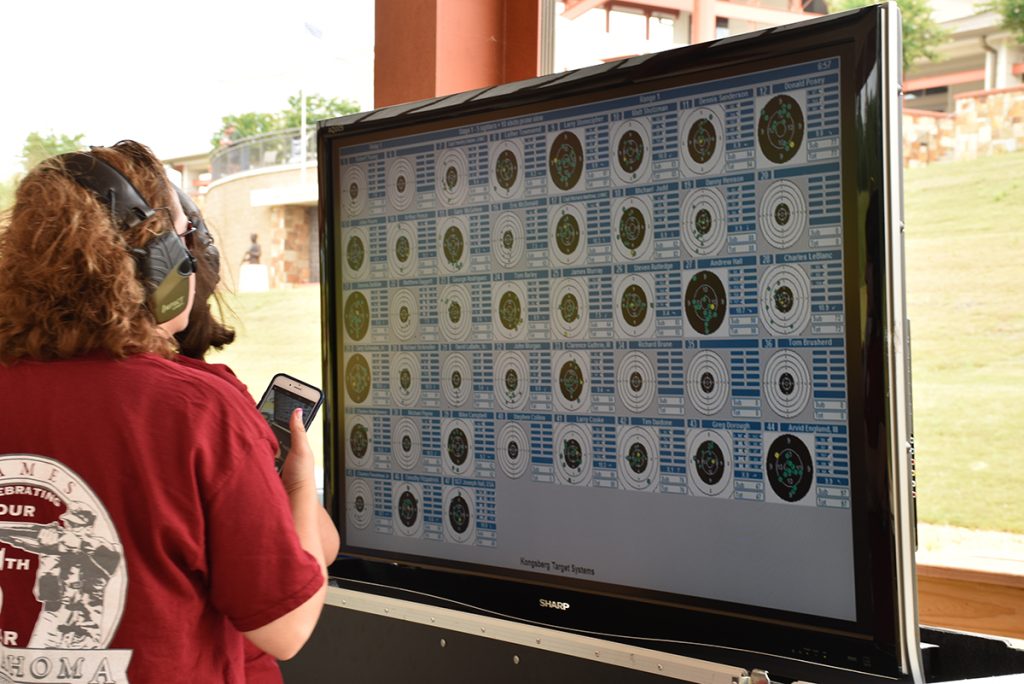 Open to the public, all are welcome to visit Talladega Marksmanship Park all year long. More information on Talladega Marksmanship Park, including a facility map and hours, can be found at https://thecmp.org/competitions/talladega-marksmanship-park/.
For a complete list of D-Day Match results, visit the CMP Competition Tracker page at http://ct.thecmp.org/app/v1/index.php?do=match&task=edit&tab=results&match=14042. Photos may be viewed and downloaded at http://cmp1.zenfolio.com/f354772336.