CMP's Talladega Hosts Alabama State Sporting Clay Championships
September 24, 2016
Civilian Marksmanship Program
▸
The First Shot
▸
CMP's Talladega Hosts Alabama State Sporting Clay Championships
By Ashley Brugnone, CMP Writer
TALLADEGA, Ala. – On Sept. 15-18, 2016, the Civilian Marksmanship Program's (CMP) Talladega Marksmanship Park hosted its first state shotgun event as the 2016 Alabama State Sporting Clays Championship competed on its refined sporting clay fields, action pistol bays and 600-yard range. Nearly 200 participants fired in a multitude of events, with over 700 entries and more than 51,650 targets used in Talladega's largest shotgun match to date.
The event was conducted by the Alabama Sporting Clays Association, along with Howell Traps, and Lincoln Traps that helped with setup. CMP's Talladega Marksmanship Park served as the host facility.
"We enjoyed our partnership with the Alabama Sporting Clays Association (ASCA) and president Billy Thomas in putting on the 2016 AL state sporting clays championship," said Sarah Hall, Talladega Marksmanship Park operations supervisor. "The event was our first large shotgun tournament, and with the help of the ASCA and others, we had a successful weekend with a lot of shooting."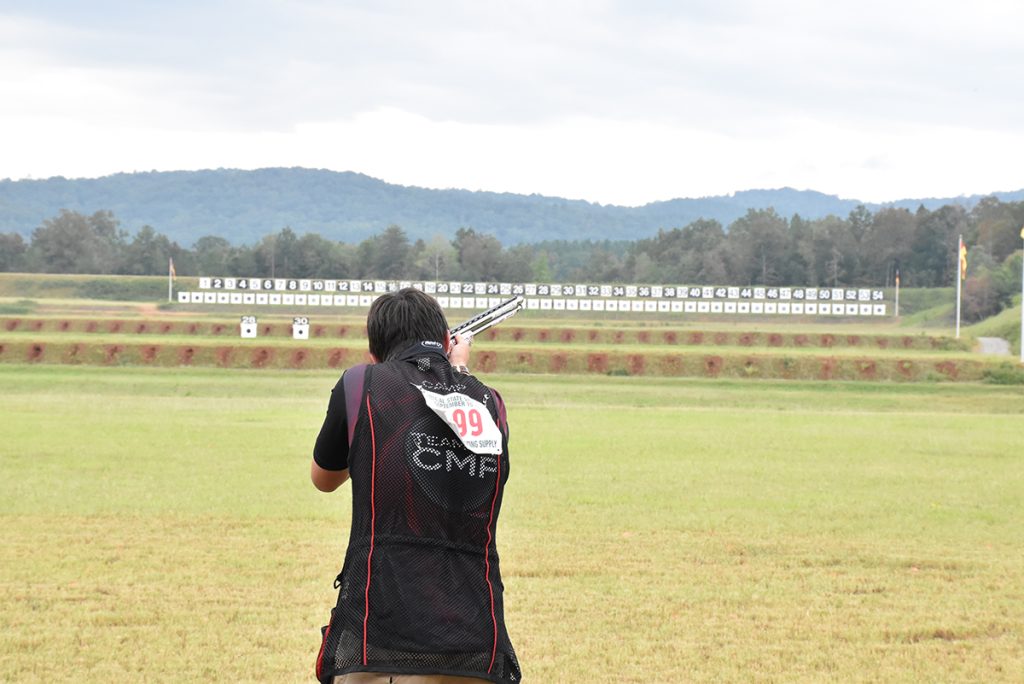 She went on to say, "The shotgun community has really embraced the park, supporting our monthly tournaments before state and having a tremendous turnout for the state shoot with almost 200 shooters. We also had a lot of local sponsors that helped support this tournament as station sponsors, banquet sponsors and also providing door prizes."
"We look forward to hosting another big event like this," Hall added.
Events at the State Championship included the FITASC, a 50 bird event, which ran on the 600-yard range. Unlike other events, the FITASC is guided by strict rules, such as when a competitor can mount a gun or where he or she may stand. Side games were also conducted throughout the day, including 5-stand, long-bird (a very long shot) and Snooker.
Also held were 20, 12, 28 and 410 Subgauge matches. These events were held on the back side of the action pistol ranges where target setters had the difficult task of setting the course up inside five action pistol bays and the back side of a road.
The action pistol ranges were also the sites for the Super Sporting Subgauge event and the Preliminary Sporting Clay Match, a 100 bird event held on the front side of the action pistol bays.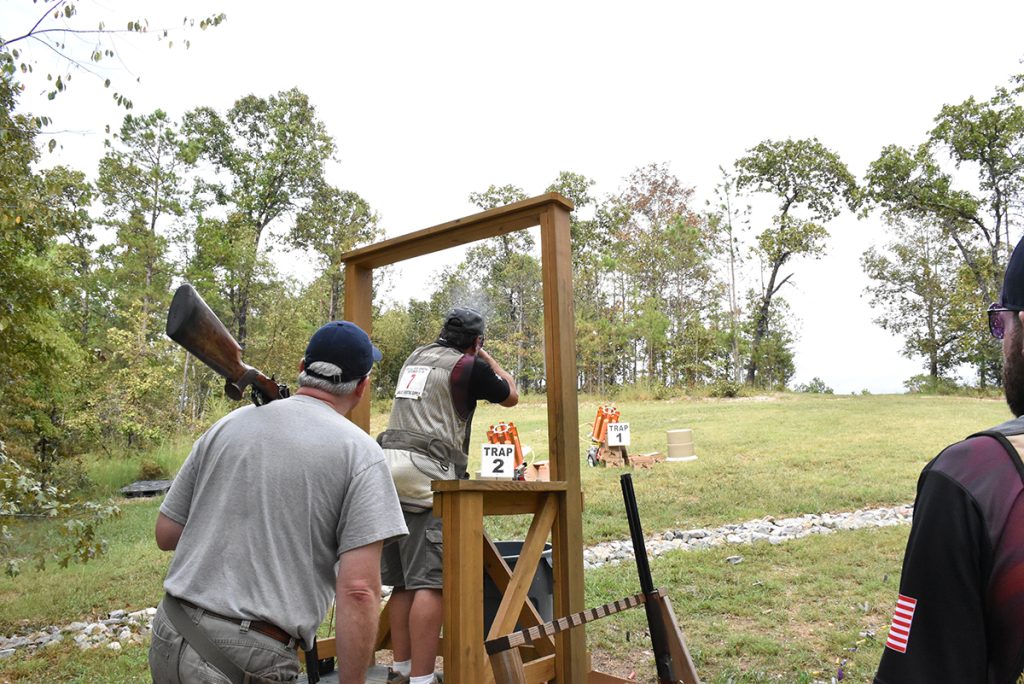 The 2-Day Main Event was fired on Saturday and Sunday on the sporting clays loops. The high overall shooter (in-state) in the Main Event was Chuck Cranford, as J. Keith Higgins earned runner-up. The Main Event out-of-state champion was Todd Simmons, with runner-up Malcom Parker.
Night shoots on the Snooker field on Friday night and Saturday night allowed people the unique opportunity to shoot under stadium lights. A banquet Saturday night provided even more winning opportunities for guests, as many door prizes (including several guns) were given away.
Members of the CMP Team, comprised of talented employee competitors, gave notable performances, including:
Bailey Camp – Main Event C 2nd, 12 Gauge Junior 1st, 12 gauge C 1st, Super sporting junior 1st;
David Lockridge – Super Sporting AA 3rd, 20 gauge AA 3rd, 20 gauge Vet 1st, Main event AA 3rd (Tied with Matt Lockridge), Main Event Veteran 3rd, Super sporting AA 3rd
Matt Lockridge – Prelim AA 1st, Main event AA 2nd (Tied with David, but won the tie-breaker. Ties are broken by "secret stations".);
Cody Townsend – Main Event Sub-junior 3rd, Prelim Subjunior 1st; and
Greg Drummond, Les Lockridge and Matt Lockridge were all selected to the Alabama All-State team.
For a complete list of results of each match, visit the Alabama State Sporting Clays Championship results page at http://www.iclays.com/scores/scores4711.html.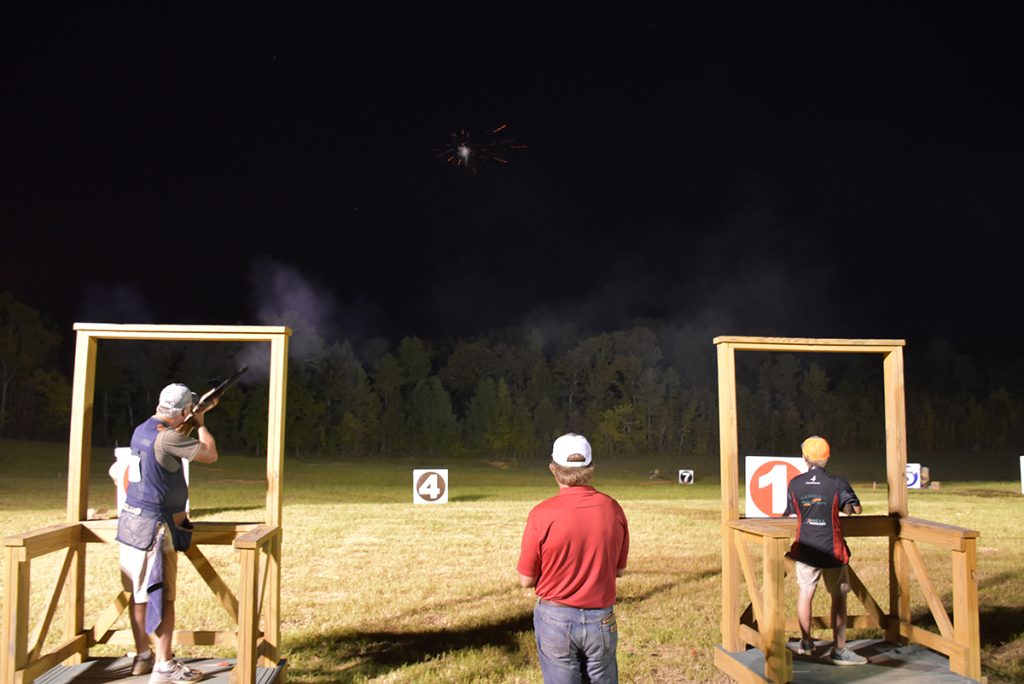 About Talladega Marksmanship Park:
The 500-acre CMP Talladega Marksmanship Park is one of the most advanced outdoor facilities in the country. Boasting the latest technological advances in the realm of marksmanship, including electronic targets and scoring monitors, it is a must-see destination for firearm supporters. Featuring 200, 300 and 600-yard ranges, as well as a 5 Stand Field and a Sporting Clay Field, the park is open to the public, year round. For more, visit https://thecmp.org/competitions/talladega-marksmanship-park/.