CMP's Greg Drummond Brings National-Level Experience to Talladega Marksmanship Park Shotgun
December 21, 2015
Civilian Marksmanship Program
▸
The First Shot
▸
CMP's Greg Drummond Brings National-Level Experience to Talladega Marksmanship Park Shotgun
By Ashley Brugnone, CMP Writer
TALLADEGA, Ala. – Greg Drummond, one of the many talented employees at Talladega Marksmanship Park, performed a phenomenal feat in the Main Event at this year's National Sporting Clays Association's (NSCA) National Championship in San Antonio, Texas, as he brought home the National Title in the A Class. As the resident shotgun expert of the Civilian Marksmanship Program's (CMP) Talladega Marksmanship Park, he brings years of wisdom and experience to all visitors of the world-class facility.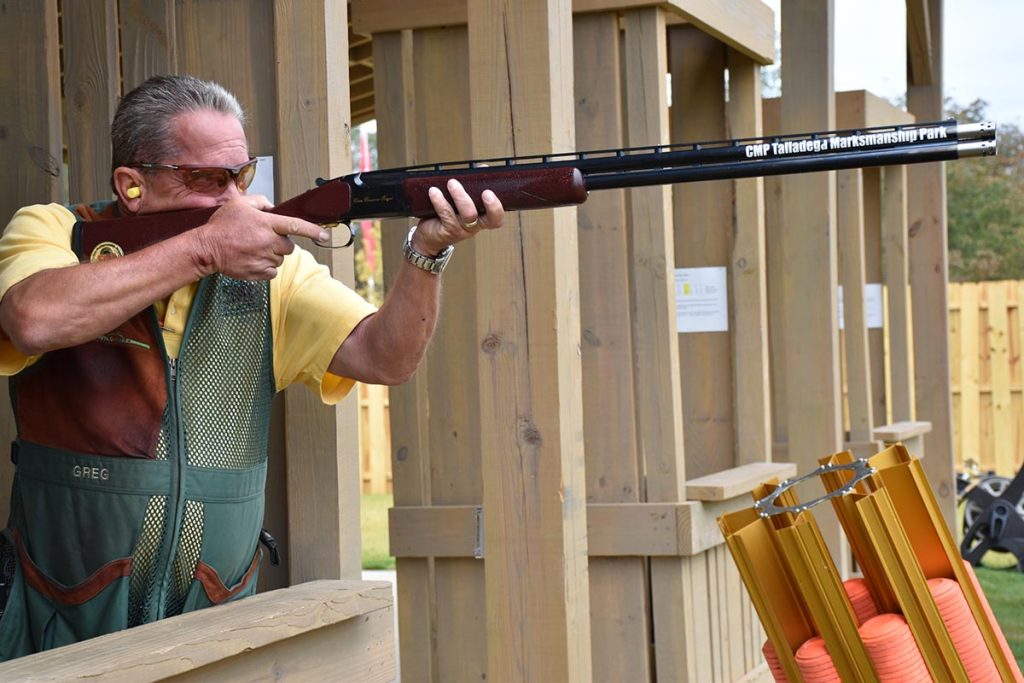 "It's unbelievable," Greg said of his win at the National level. "Not bad for an old guy."
A lifetime resident of Oxford, Ala. (a retiree from the Oxford Police Department), Greg has been shooting for the past 30 years and competitively since 1992. During that time, he has fired in local, regional and even state events – serving as a two-time Alabama State Champion.
"I started shooting one day, just through hunting and stuff, and found that I was pretty decent at it," he said with a grin. "So I kind of just fell into it."
With determination, Greg decided to take his skills to the National Level – and with great success. However, Greg isn't the only wildly talented shotgun shooter at Talladega. A few months back, he decided to wrangle up a team consisting of fellow shotgun enthusiasts he had met over the years – all of which have success stories of their own.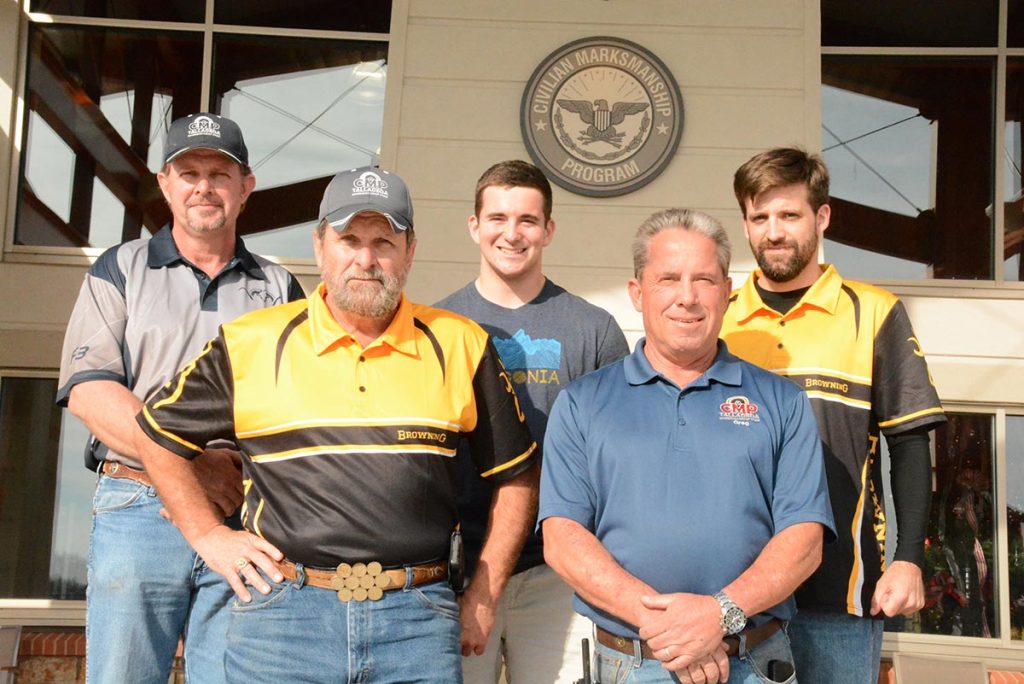 "When I picked this team, I just picked the best ones I could get," he said. "Usually one or all of us is in the hunt for the win. We stand behind each other and tell each other what we need to do to adjust. Coach along – help everybody out."
Because of its pristine grounds and top-of-the-line equipment, the team practices regularly at Talladega's shotgun areas. Members include Lester Lockridge, a Master Class shooter, David Lockridge, who finished as the Overall Sporting Clays High Veteran at the recently held Talladega 600 event, and David's son Matthew Lockridge, who finished 12th overall in the Talladega 600 event.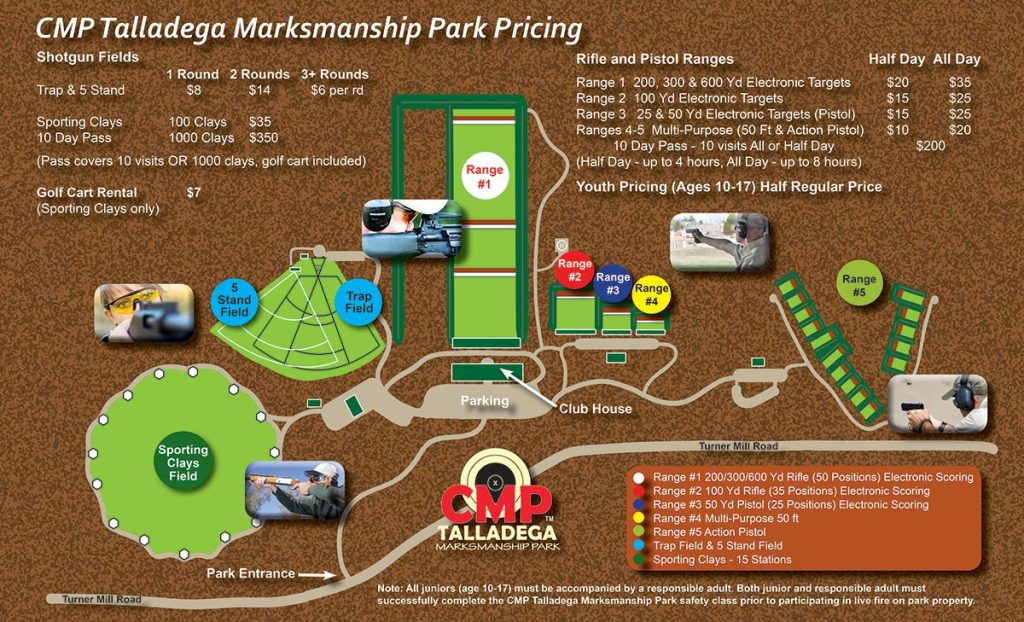 Completing the outstanding team is CMP employee Bailey Camp (who can often be seen out at the shotgun area of Talladega) and Austin Carleton – High Junior in both the 5-Stand and Sporting Clays event of the Talladega 600, as well as a State Champion and Sub-Junior National Sporting Clays Champion.
"It's just fun. Of course, we like to win," Greg joked. "But we always have a good time, win or lose."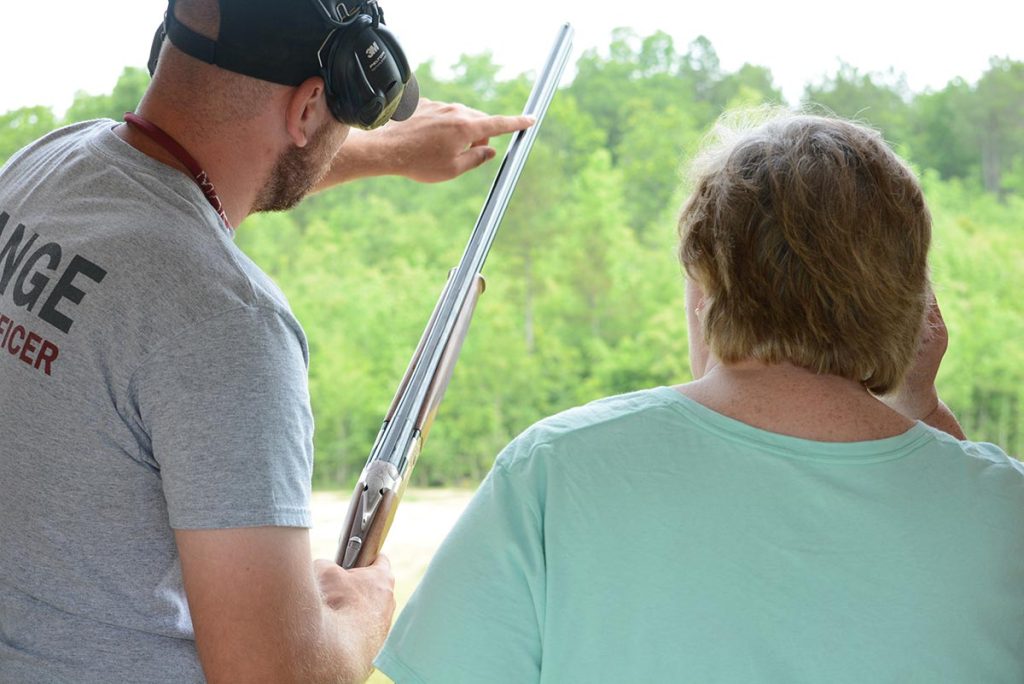 When the CMP was assembling its core of proficient staff members for Talladega, Donnie "Top" Heuman, CMP range master and manager of Talladega Marksmanship Park, recognized Greg's accomplishments and asked him to join the new facility as the resident shotgun expert. Now, since the range is open to public, anyone can come to the park to fire alongside one of the Nation's top shotgun shooters.
"We have a unique setup," Greg said. "All of this is state-of-the-art, and there's something new and different for everybody. People come out here and don't know what to do, but I help them any way I can."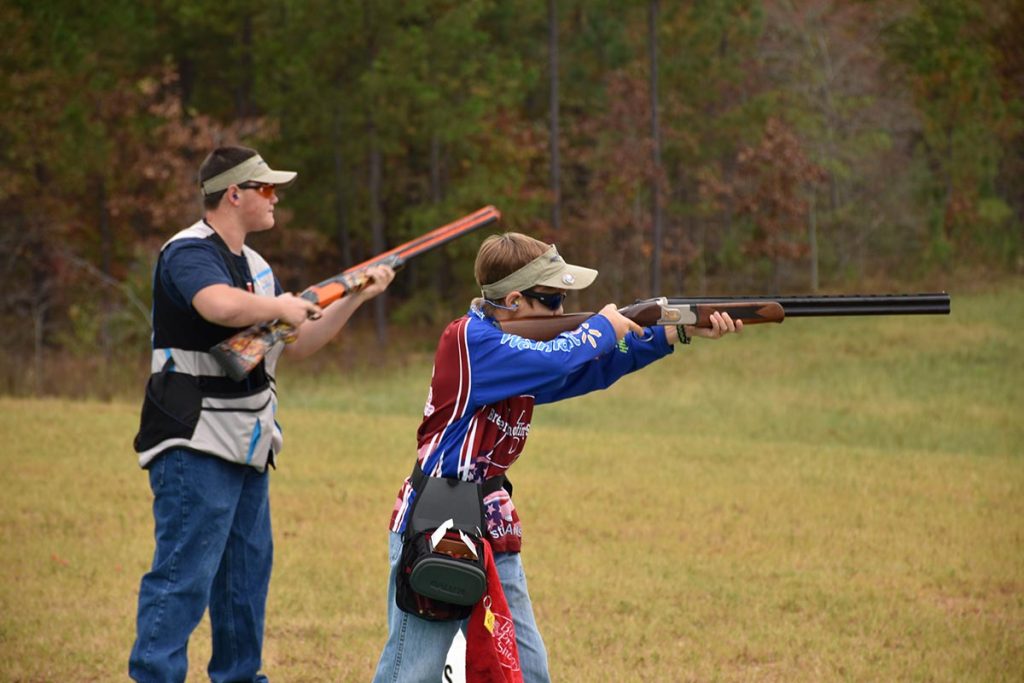 The shotgun areas of Talladega Marksmanship Park feature 5-Stand and a Trap Field, as well as a stunning Sporting Clays field, and are open to the public – all ages and skill levels – all year long. Greg says each of the areas has been popular, and he's hopeful that things will continue to grow in the next year.
"Here, we're still new, but it's getting busier and busier," he said. "People will love the scenery here – it's a beautiful range."
In 2016, Sporting Clays and 5-Stand events will be held monthly at Talladega Marksmanship Park. Those interested are required to have a NSCA card in order to receive credit for shooting the targets. Entry fees will go towards supporting the Shooting Clay sport, and all are guaranteed to have fun in the process.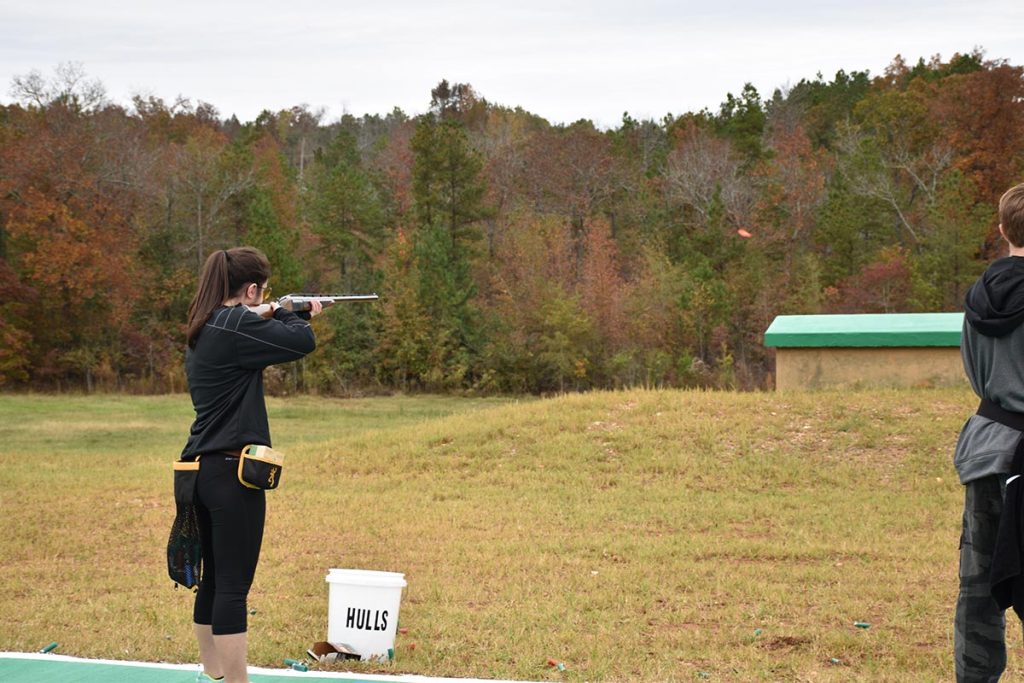 Whether competing, out for a relaxing afternoon shoot or simply visiting the breathtaking facility of Talladega Marksmanship Park, be sure to stop by the shotgun areas to shake the hand of a true National Champion – he's set to be there for years to come.
"I guess I figure when I get old, I'll slow down," he joked. "But not yet."
The first Sporting Clays monthly event will be the "CMP Winter Open" – held Jan. 16, 2016, at the Talladega Marksmanship Park Sporting Clays Field. The match will be conducted with a European rotation, and medals will be awarded for each class (Master, AA, A, B, C, D, E and Hunter), as well as for the overall winner and runner-up. The next event is scheduled to fire a month later on Feb. 13.
For more information on Talladega Marksmanship Park, including an event schedule, visit https://thecmp.org/competitions/talladega-marksmanship-park/. View full results from the Talladega 600 events at http://ct.thecmp.org/app/v1/index.php?do=match&task=edit&tab=results&match=13235.
More information on the NSCA can be found by visiting http://www.nssa-nsca.org.