CMP North Store Celebrates Renovation Reopening at Camp Perry
March 13, 2020
Civilian Marksmanship Program
▸
The First Shot
▸
CMP North Store Celebrates Renovation Reopening at Camp Perry
The Civilian Marksmanship Program has announced the cancellation of multiple CMP Games events and CMP activities due to increased health concerns brought on by the COVID-19 virus outbreak.  The CMP made its decisions based on the recommendation by the Centers for Disease Control and Prevention. Read our Special Notice.
By Ashley Brugnone, CMP Writer
CAMP PERRY, Ohio – The Civilian Marksmanship Program (CMP) welcomes the public to join the reopening of the CMP North Store on Thursday, March 19, 2020. The store underwent a transformation and relocation, maintaining its place on the grounds of Camp Perry National Guard Training Facility from its original warehouse site to Building 3 – sharing a location with CMP's front office and headquarters.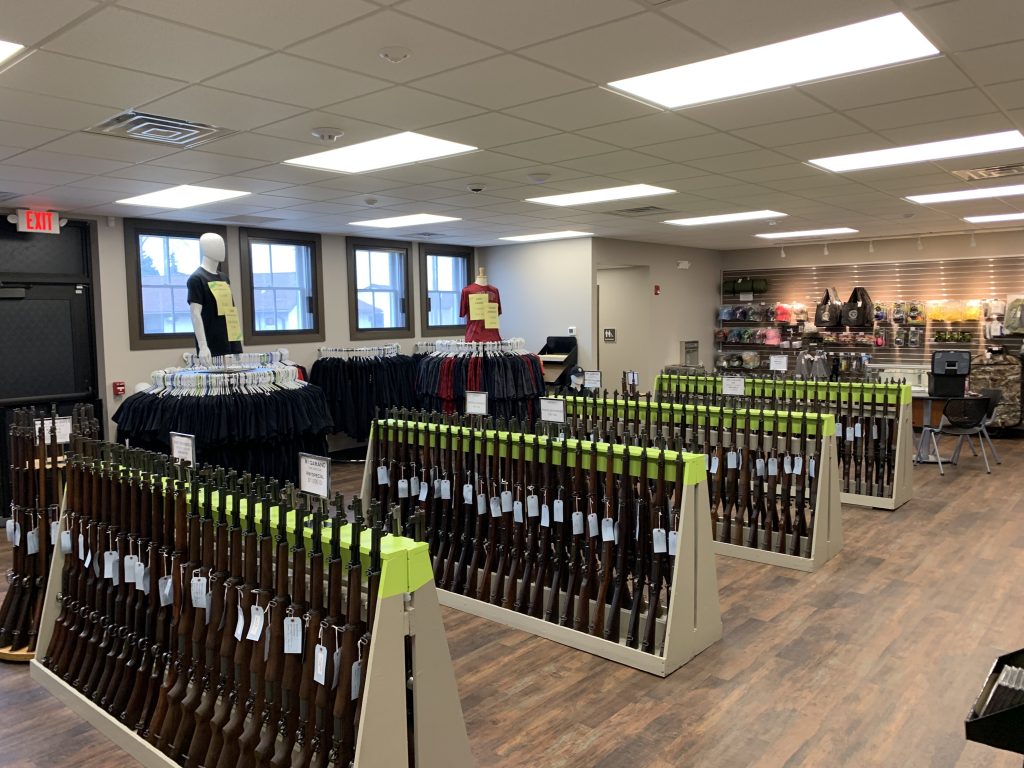 The CMP will also be hosting a Grand Opening celebration with a Ribbon Cutting Ceremony, set for April 17, 2020, at 11 a.m. Guests of the Ribbon Cutting Ceremony will be treated to drinks, light appetizers and several door prizes.
Regular store hours will be Thursday-Saturday, 8:30 a.m. – 4:00 p.m. The store will also remain open through the duration of the National Matches at Camp Perry, held in July and August.
About CMP Stores:
Beyond its online sales, the CMP holds three physical stores – one in Anniston, Ala., another at its Talladega Marksmanship Park in Talladega, Ala., and in Camp Perry (Port Clinton), Ohio. Each store contains a collection of historical vintage rifles, able to be held and closely examined by visitors. The stores are also stocked with supplies and memorabilia items. Learn more by visiting the CMP website for Store and other Sales opportunities at https://thecmp.org/cmp_sales/.