CMP Instructs Over 50 Rifle, Pistol Students During Its Marksmanship 101 Courses in Illinois
October 20, 2022
Civilian Marksmanship Program
▸
State Director
▸
Illinois
▸
CMP Instructs Over 50 Rifle, Pistol Students During Its Marksmanship 101 Courses in Illinois
Over the gorgeous weekend of Oct. 1-2, 2022, the Civilian Marksmanship Program (CMP) conducted its Marksmanship 101 Rifle and Pistol Courses at the Illinois State Rifle Association in Bonfield, IL.
"The Illinois State Rifle Association is a fantastic host, and they have told us we always are welcome there!" said Amy Cantu, CMP program & competitions associate who manages the Marksmanship 101 program.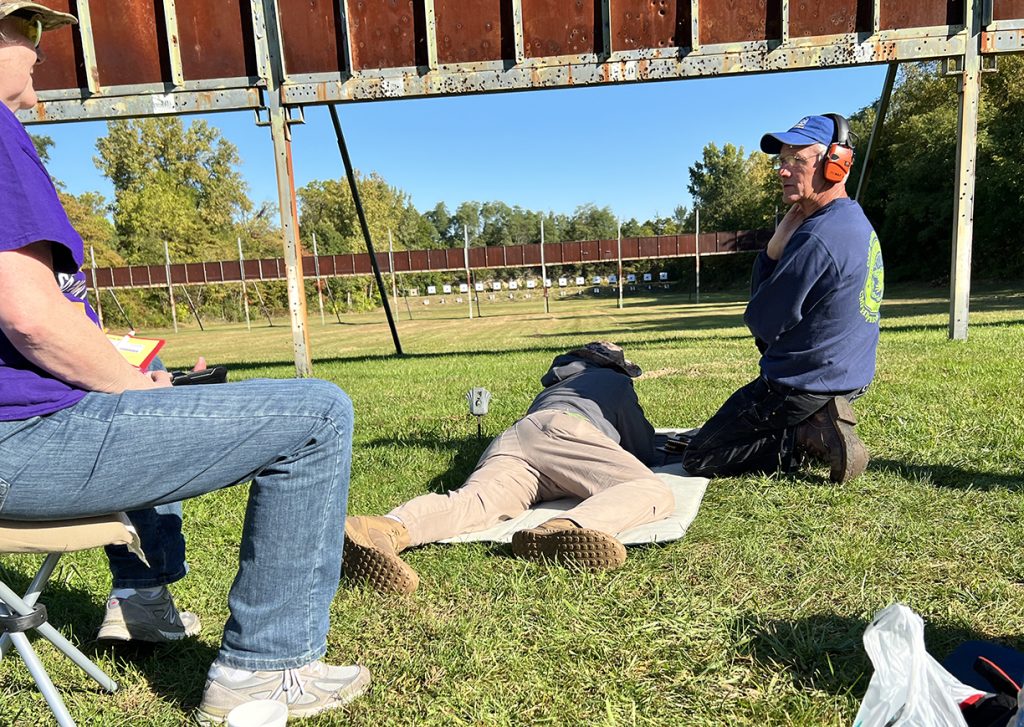 Held around the country throughout the year, the October session included a Pistol Marksmanship 101 Course – the first of its type at the Illinois location. A group of 30 individuals attended the training, guided by CMP instructors Jim Henderson and Larry Grace.
In Rifle, 23 students were trained by instructors Danny Arnold and Dean Bates. The pair also led a Range Safety Officer course, which is helping improve safety enforcement on the range during CMP sponsored and sanctioned competitions, with 16 total attendees.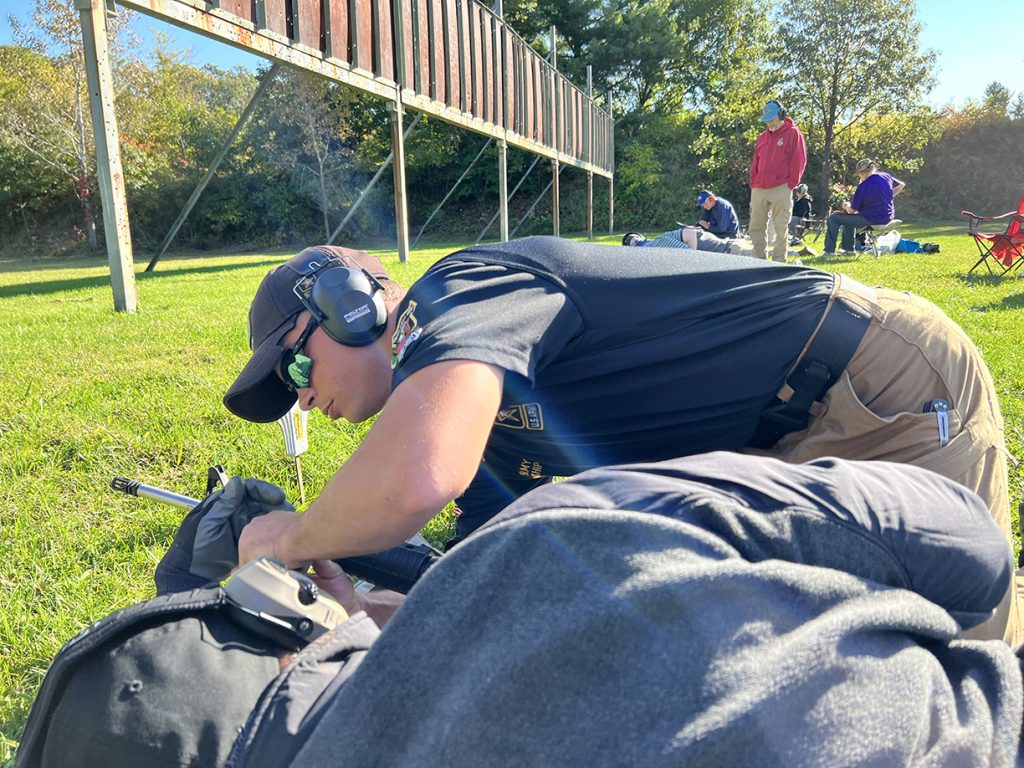 The CMP was also fortunate enough to utilize the assistance of talented U.S. Army Marksmanship Unit members who again provided exceptional hands-on instruction and valuable knowledge for participants in both the Rifle and Pistol Marksmanship 101 Courses during the Illinois trip.
The accompanying Excellence-In-Competition (EIC) rifle and pistol matches each saw two competitors earn introductory points (4 points each). The EIC points earned are applied to the total of 30 required to receive the Distinguished Rifleman badge – the highest individual award authorized by the U. S. Government for excellence in marksmanship competition. View results at https://ct.thecmp.org/app/v1/index.php?do=match&task=edit&tab=results&match=22445.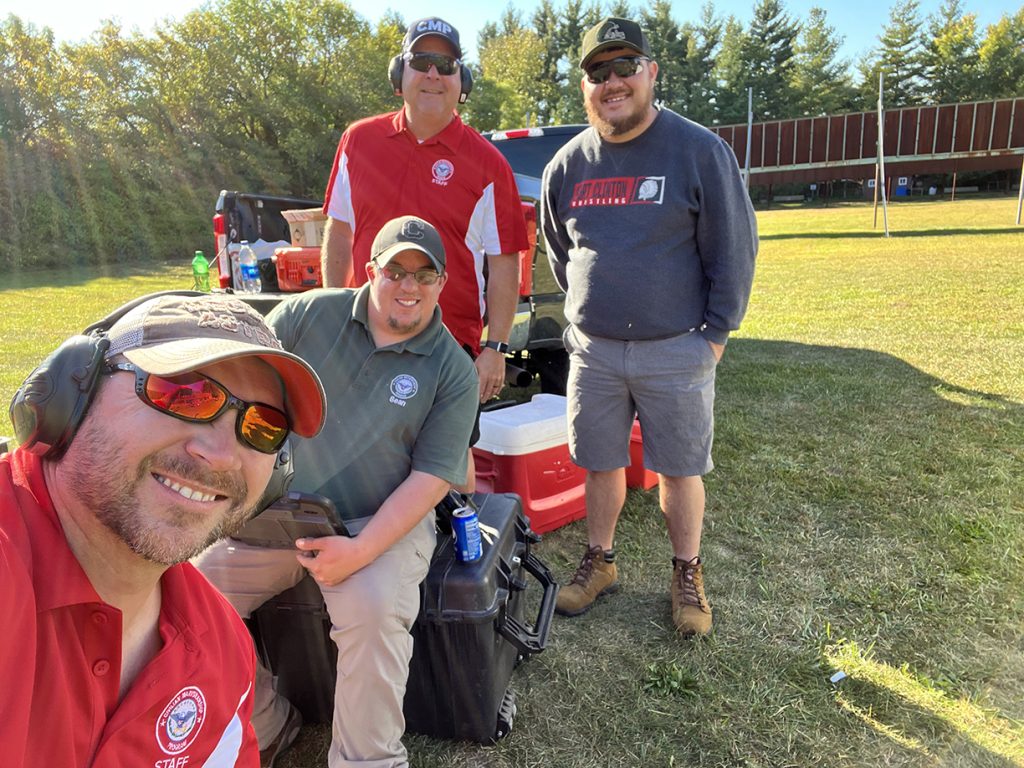 The next Marksmanship 101 Courses are set to be held Nov. 14 (Rifle) and Nov. 15 (Pistol) during the annual Talladega 600 event at the CMP's Talladega Marksmanship Park in Alabama. The Talladega trainings will be the last of 2022 but will return in March at the Western CMP Games in Arizona.
About CMP Marksmanship 101 Courses:
The CMP's Marksmanship 101 Courses are designed to train individuals on rifle or pistol essentials and competition basics in a closely monitored setting. Utilizing the talents of qualified CMP staff and world-class instructors, participants learn through classroom discussion and active training on the range. Near the conclusion of each course, students apply all they have learned in an official EIC match, fired under close supervision of the mentors on the line.
The courses are designed to accommodate those familiar with marksmanship as well as those completely new to the sport, so previous experience is not required. Rifles and ammunition are provided by the CMP. Shooter equipment is welcome, including jackets, gloves, a sling are encouraged at the event, while hearing and eye protection are required during live firing.
For more information on the Marksmanship 101 Classes or to register, visit the CMP website at https://thecmp.org/training-tech/marksmanship-101/. Questions on Marksmanship 101 may be directed to Amy Cantu at 419-635-2141, ext. 602, or acantu@thecmp.org.