Armstrong, Cleveland First Winners at CMP Talladega Marksmanship Park During Inaugural Matches
June 18, 2015
Civilian Marksmanship Program
▸
The First Shot
▸
Armstrong, Cleveland First Winners at CMP Talladega Marksmanship Park During Inaugural Matches
By Ashley Brugnone, CMP Writer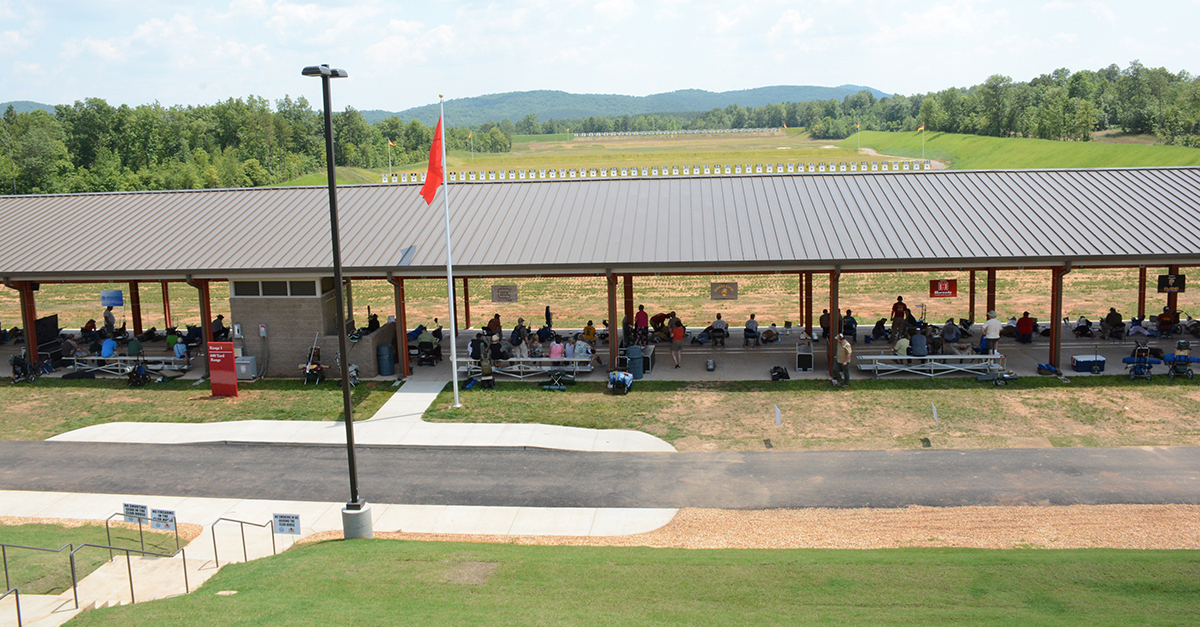 TALLADEGA, AL – On the weekend of June 5-7, hundreds drove through rows of trees down the unassuming, winding road that leads to the front gates of the most advanced outdoor public facility in the country – the Civilian Marksmanship Program's Talladega Marksmanship Park – to compete in its inaugural rifle and pistol matches. After months of hype and anticipation, competitors and guests finally had the chance to feast their eyes on what could be seen as the future of marksmanship.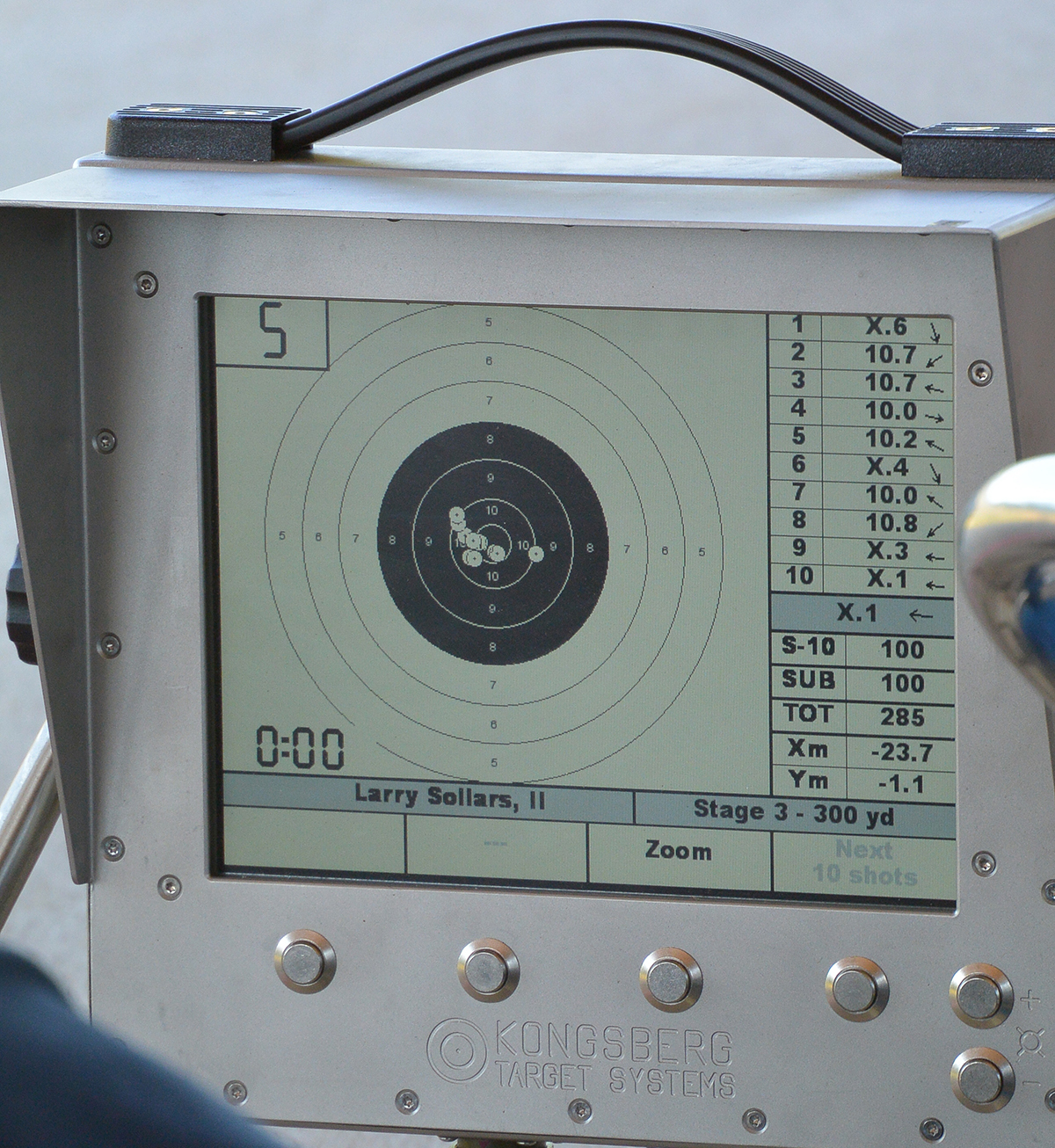 Over 350 rifle and pistol competitors stepped onto the covered firing lines for the first official conducted matches on the Marksmanship Park's soil. All were able to take aim onto the state-of-the-art Kongsberg target systems, but only a few made history with their performances.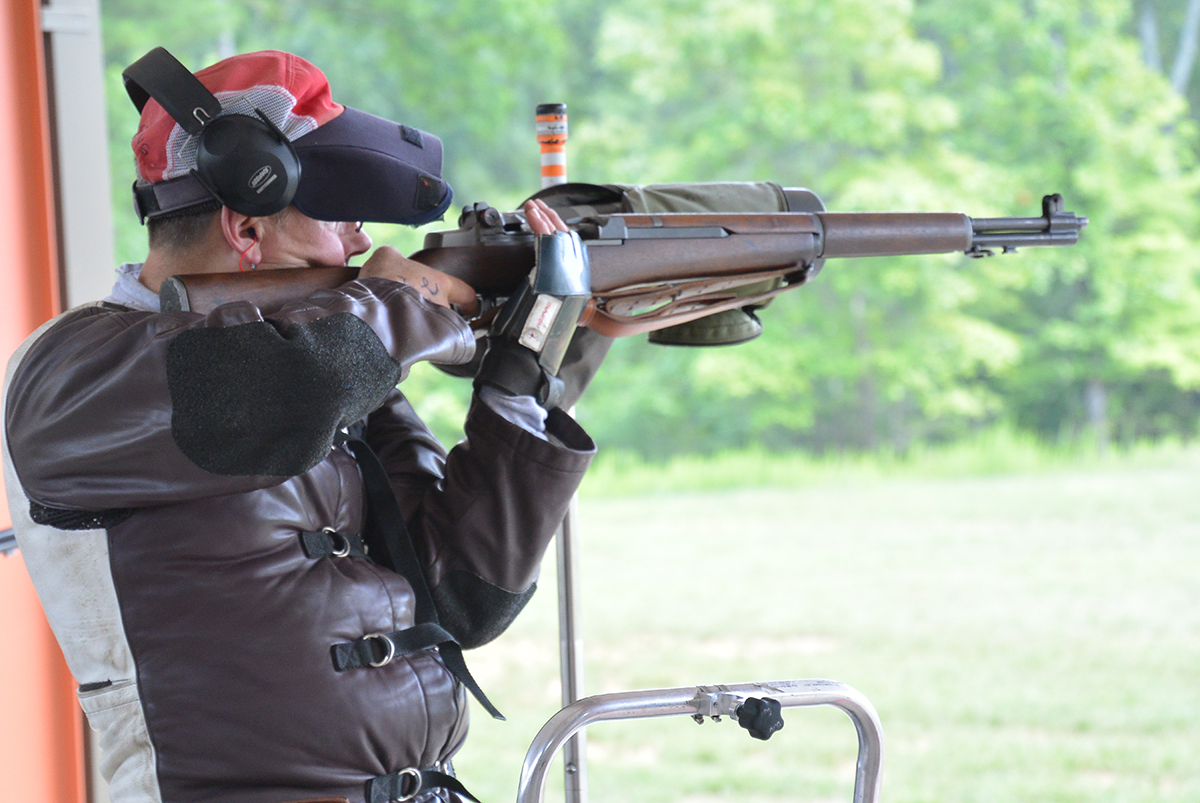 Douglas Armstrong, 55, of Lexington, NC, fired a score of 293-10x to become the first overall winner in the D-Day John C. Garand Match. This outstanding score broke the National Match Record score – previously set in 2009 by Kurt Palmer (293-6x).
In total, the match drew a slew of talented marksmen, with 48 bronze, 36 silver and 18 gold medals awarded.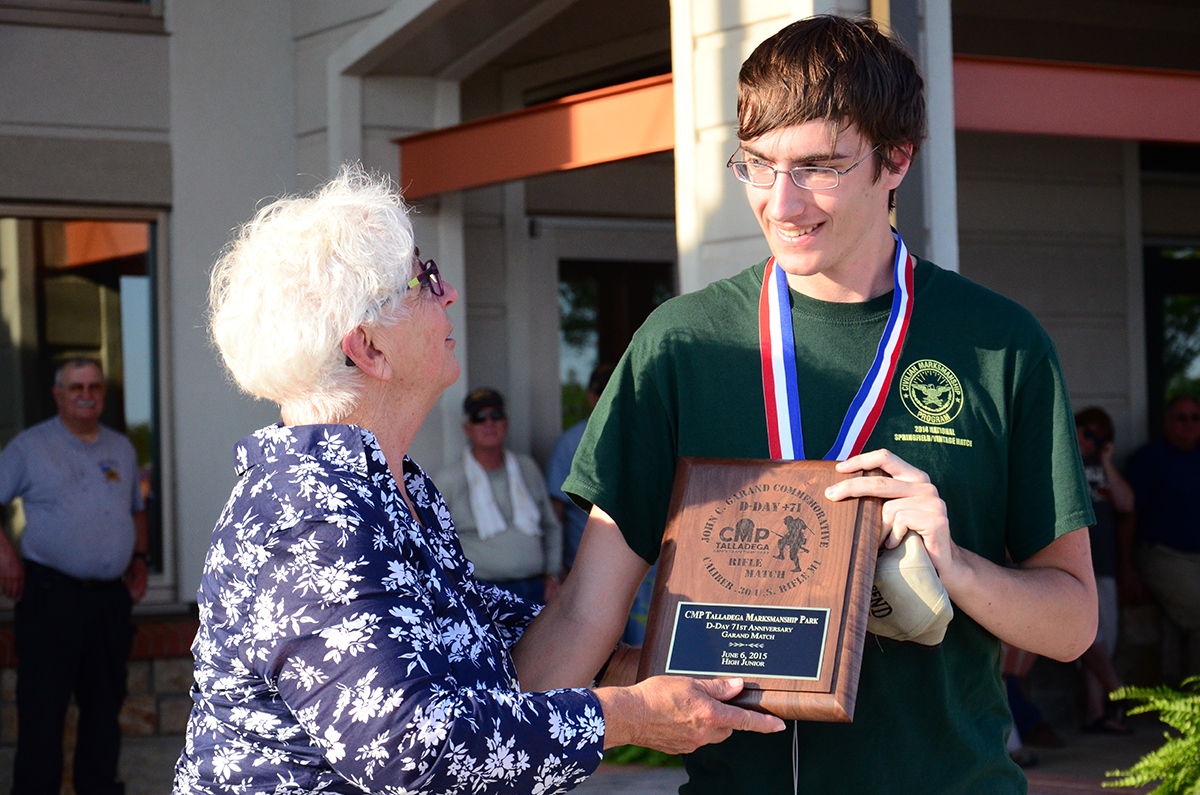 Winning the High Junior award for the match was David Purcell, 20, of Apharetta, GA, who fired a score of 279-3x. Debbie Noble, 45, of Ranger, GA, earned the High Female honor with her score of 250-6x, as Larry Stonecipher, 62, of Ada, OK, was awarded the High Senior plaque for his score of 288-6x.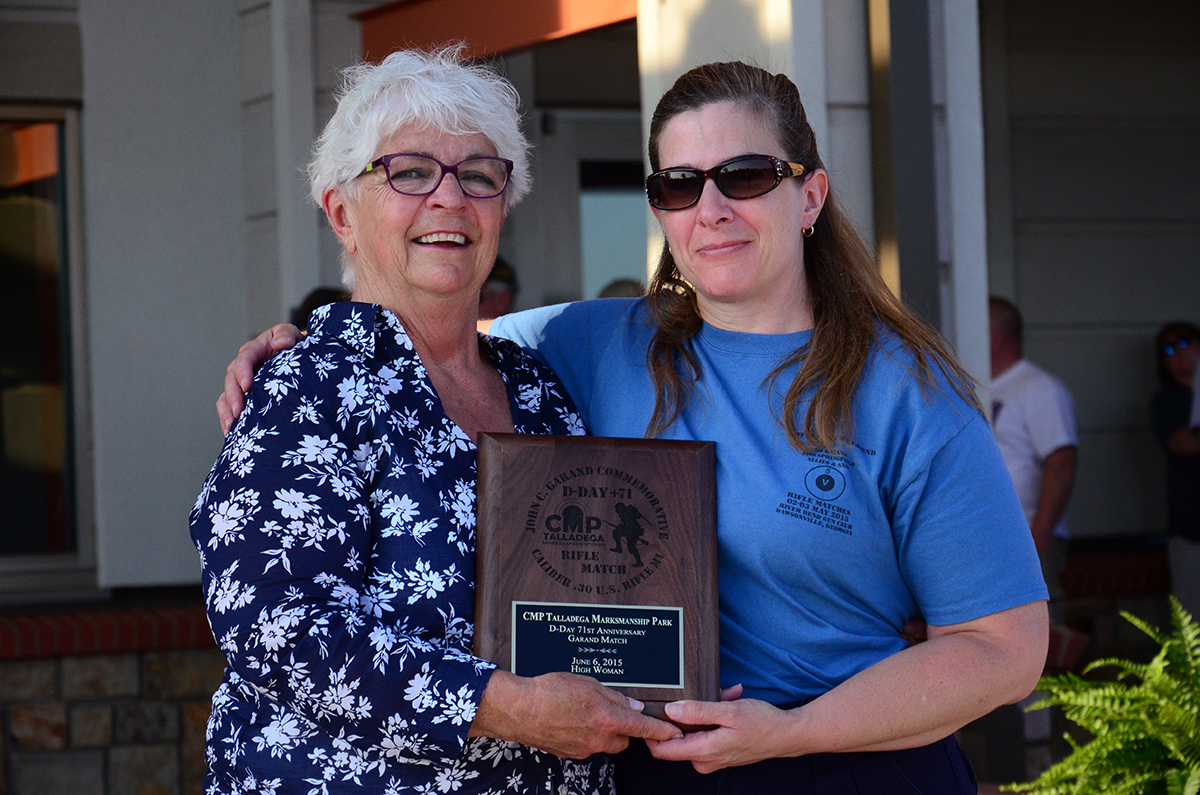 As Stonechipher gave an incredible performance on the firing line, he also made the event unforgettable by showing respect to a true American hero who displayed bravery on that same day more than 70 years ago on the battle lines – his father.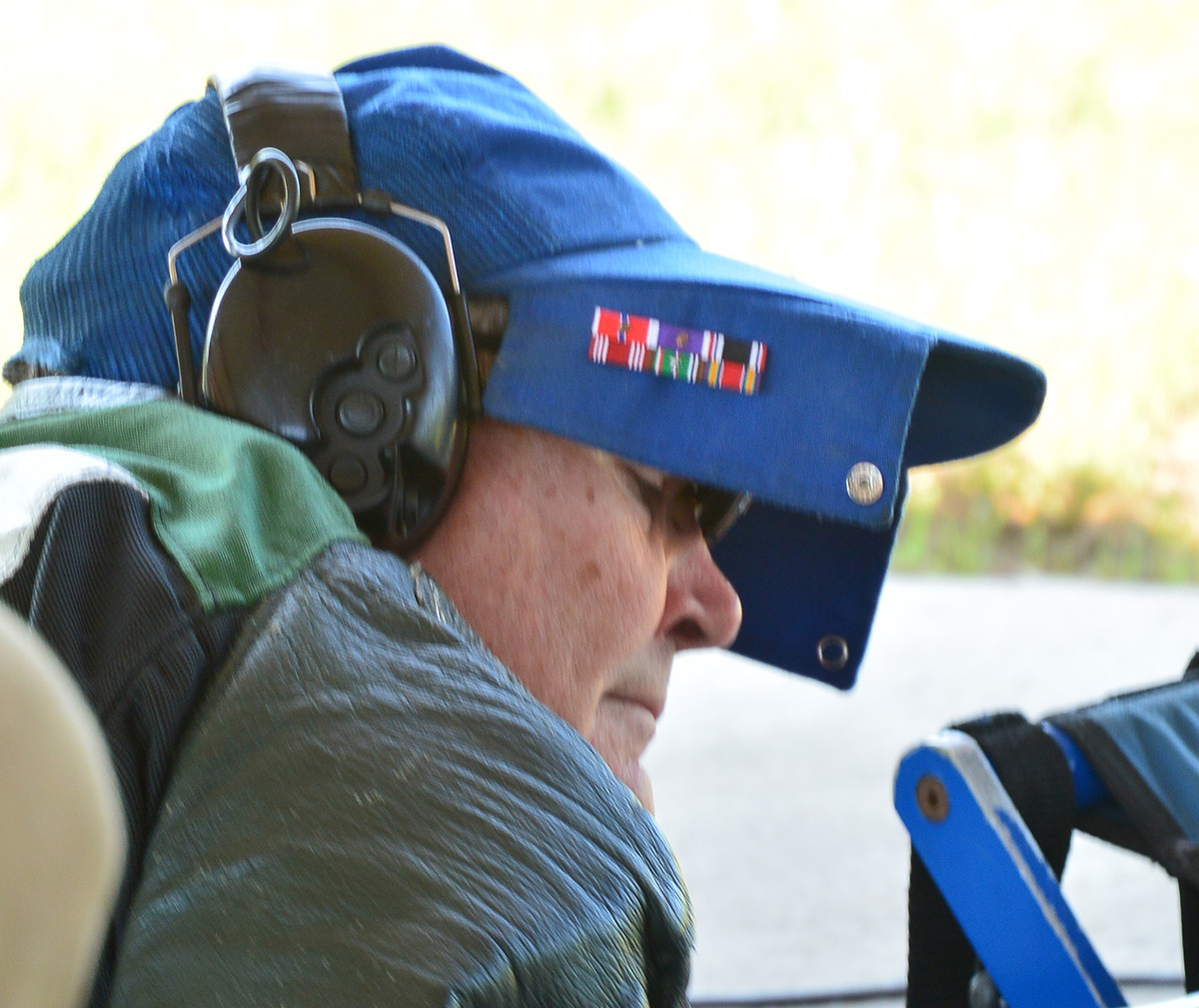 Earnest Doyin Stonecipher was in the second wave of troops landing on Normandy Beach during D-Day in France. When Larry heard about the Talladega Matches commemorating the military act, he decided to enter the match and use the occasion to honor his father by wearing the ribbons he earned during the war.
"I have his medals and the associated ribbons he wore on his dress uniform, but rather than risk damaging or losing them, I ordered a replacement set of miniature ribbons to wear on my hat," he explained.
Earnest's accolades earned during the war include the Bronze Star with Oak Leaf Cluster – signifying being awarded the honor twice – the Purple Heart also with Oak Leaf Cluster, the Prisoner of War Medal, the Good Conduct Medal, the WWII Europe-Africa-Middle East Medal with one Silver Service Star to show his participation in five campaigns and the World War II Victory Medal.
"Dad's been gone 20 years. He spoke very little about the war, and I grew to appreciate his service more as the years went by," Larry said. "I've never worn these before, and I don't intend to make a habit of it, but I'm glad I did for this match. I might consider it again for the proper occasion."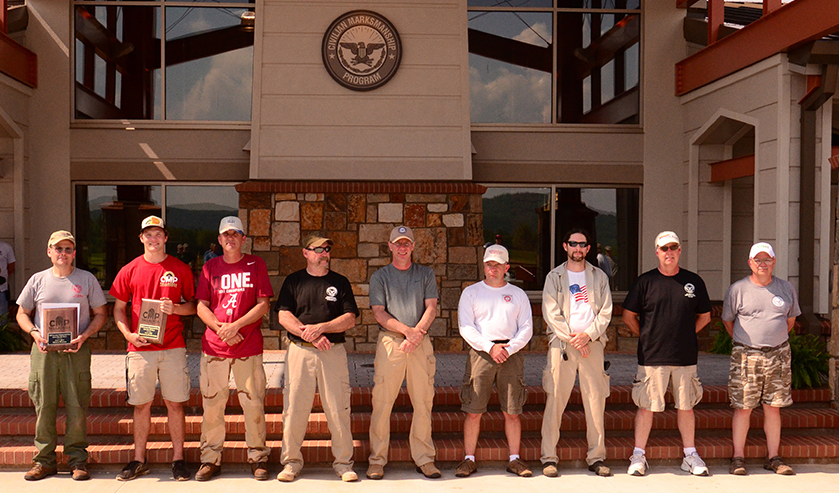 In the EIC Rifle Match, Armstrong continued his phenomenal weekend run by recording a score of 487-16x to also be named champion of that event. Junior marksman Sam Richardson, 17, of Helena, AL, was the non-distinguished winner with an impressive score of 482-14x.
During the match, 24 bronze, 18 silver and 10 gold medals were awarded. Cut scores to earn achievement pins were set at 450-461 for bronze, 462-473 for silver and 474-above for gold.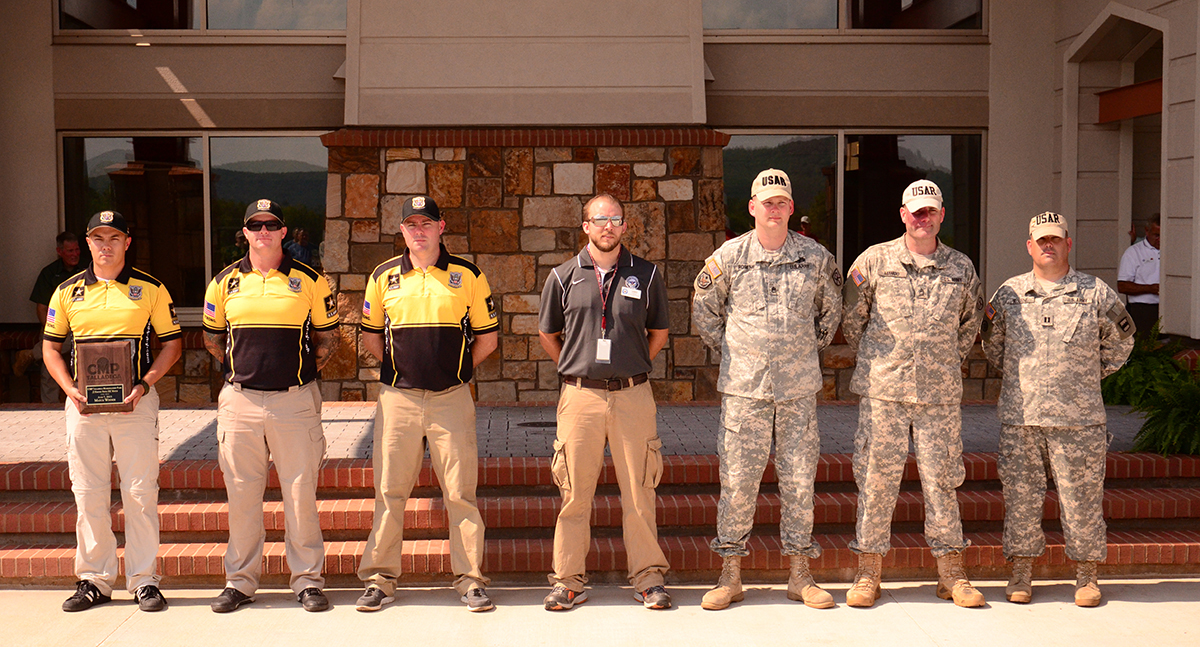 In pistol, SSG Lawrence Cleveland, 30, of the Army Marksmanship Unit, led both the .22 Rimfire Pistol Match and the EIC Pistol Match – consistently firing a 294-14x and 294-11x, respectively.
SFC Michael Gasser USA went Distinguished in the new CMP .22 Rimfire Pistol EIC match – receiving Badge #2. David Lange, 46, of Glen Rock, NJ, narrowly beat Gasser in the race to the coveted Badge #1 – earning the honor on May 24, 2015, after a match at the Burlington Rifle & Pistol Club in Vermont.
For the recently-added .22 Rimfire Pistol match, many marksmen showed their outstanding abilities as a total of 15 bronze, 17 silver and 20 gold medals were earned. Cut off scores for the match are 235-249 for bronze, 250-264 for silver and 265-plus for gold.
In the EIC Pistol match, SSgt. Zackary Hagen, 29, of the U.S. Marine Corps, was the non-distinguished winner with a score of 255-7x. A total of 12 bronze, 13 silver and 11 gold medals were awarded during the match. Cut scores are: bronze, 230-244; silver, 245-255; gold, 256-higher.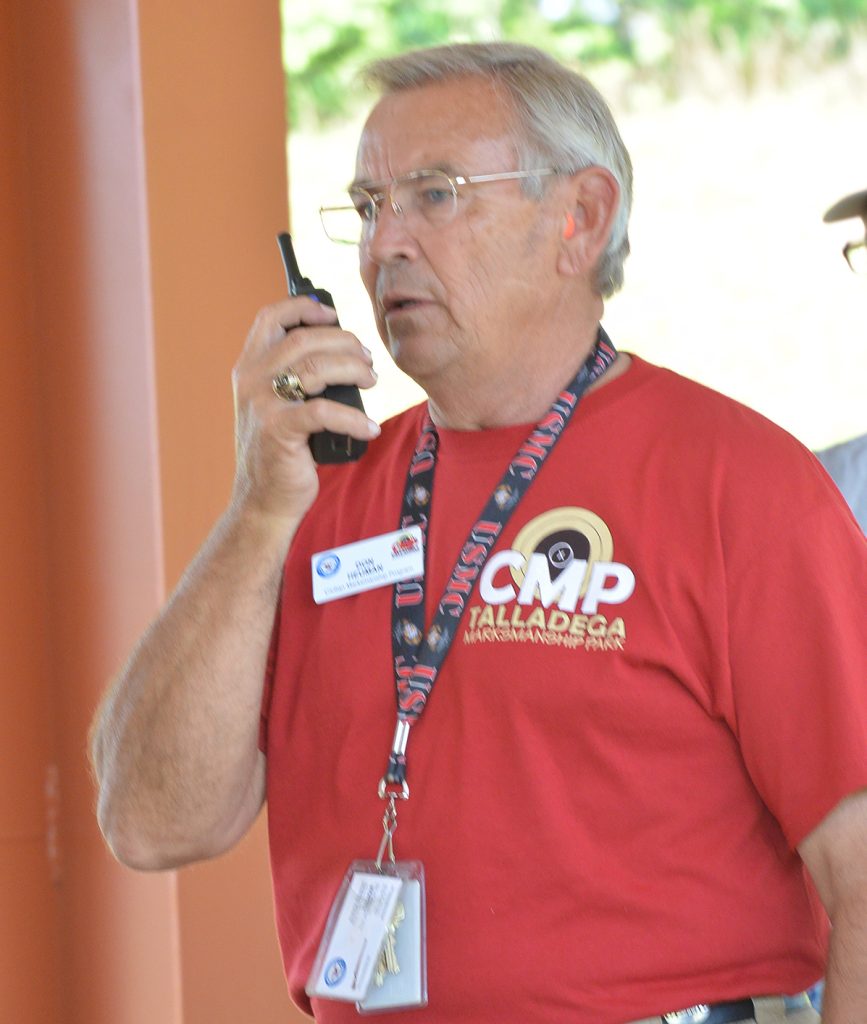 Range master/park manager Don "Top" Heuman was pleased with the turnout of the first matches at Talladega, saying, "I want to think everyone that participated during our dedication and inaugural matches held this past weekend.  It was a great success and we're looking forward to the next event. I believe that we have officially moved shooting as we know it into the future. The days of pulling targets and turning targets are numbered."
He added, "The international community have been using these type of electronics for many years now to include the Olympics.  We here at the CMP Talladega Marksmanship Park believe it's time we too move into the same direction . . . we are moving forward and will not look back."
Thank you to our many wonderful sponsors who helped to make this event possible. If anyone is interested in joining us in our efforts as a sponsor at the most advanced marksmanship facility in the United States, please contact Jim Townsend at 256-835-8455 or email him at [email protected].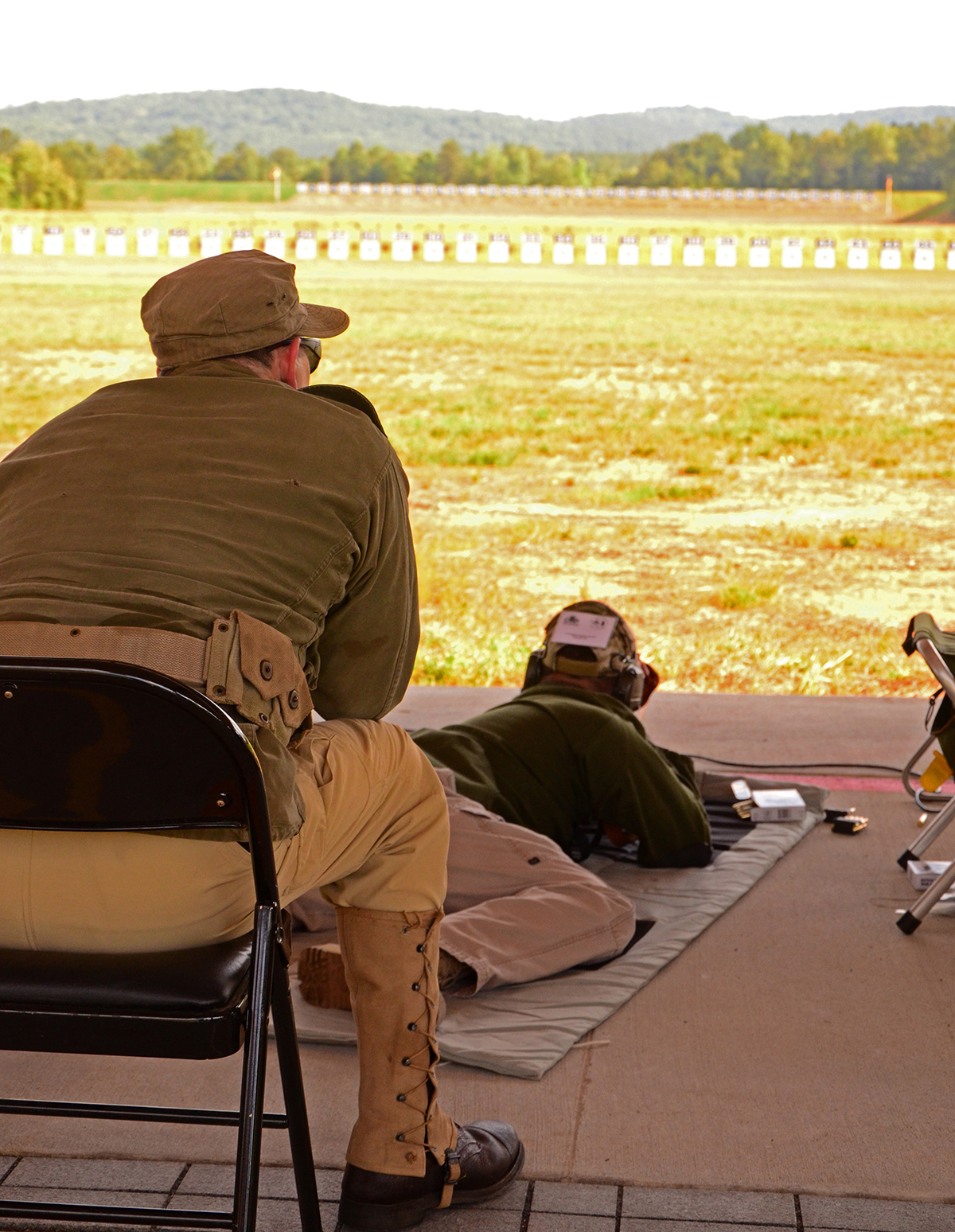 Heuman invites everyone to, "Come and shoot at this facility when you have the time and enjoy the additional practice time in a safe and comfortable setting."
Open to the public, all are welcome to visit the facility Wednesday-Saturday, 8 a.m. – 5 p.m. and Sunday, 1 p.m. – 5 p.m. More information on Talladega Marksmanship Park, including a facility map, can be found at https://thecmp.org/competitions/talladega-marksmanship-park/.
For a complete list of results of the pistol and rifle matches, visit http://ct.thecmp.org/app/v1/index.php?do=match&task=edit&tab=results&match=12214.
To view photos of the inaugural event, log on to http://cmp1.zenfolio.com/.