Area Visitors Fall In Love With CMP's Talladega Marksmanship Park Before Upcoming Inaugural Match
May 24, 2015
Civilian Marksmanship Program
▸
The First Shot
▸
Area Visitors Fall In Love With CMP's Talladega Marksmanship Park Before Upcoming Inaugural Match
By Ashley Brugnone, CMP Writer
TALLADEGA, AL – We're getting close to the day that will change the world of competitive shooting for CMP competitors forever – the Inaugural D-Day John C. Garand Commemorative Match at the new CMP Talladega Marksmanship Park. In less than two weeks – on June 6 – novice and experienced marksmen alike will finally be given the chance to experience first-hand one of the most advanced facilities ever created.
The 500-acre park has been open to the public for a few weeks, and, so far, exceeds the expectations of everyone who steps foot onto its crimson soil. With rumors of its state-of-the-art technology and a country-club-like quality, many have already made the journey to the serene Talladega countryside to fire a few rounds downrange.
Robert Sims, 43, of Birmingham, AL, visited the park for the first time with his family. In the Army before entering the Rock 'n' Roll business as a sound engineer, he now has taken on marksmanship as his latest endeavor.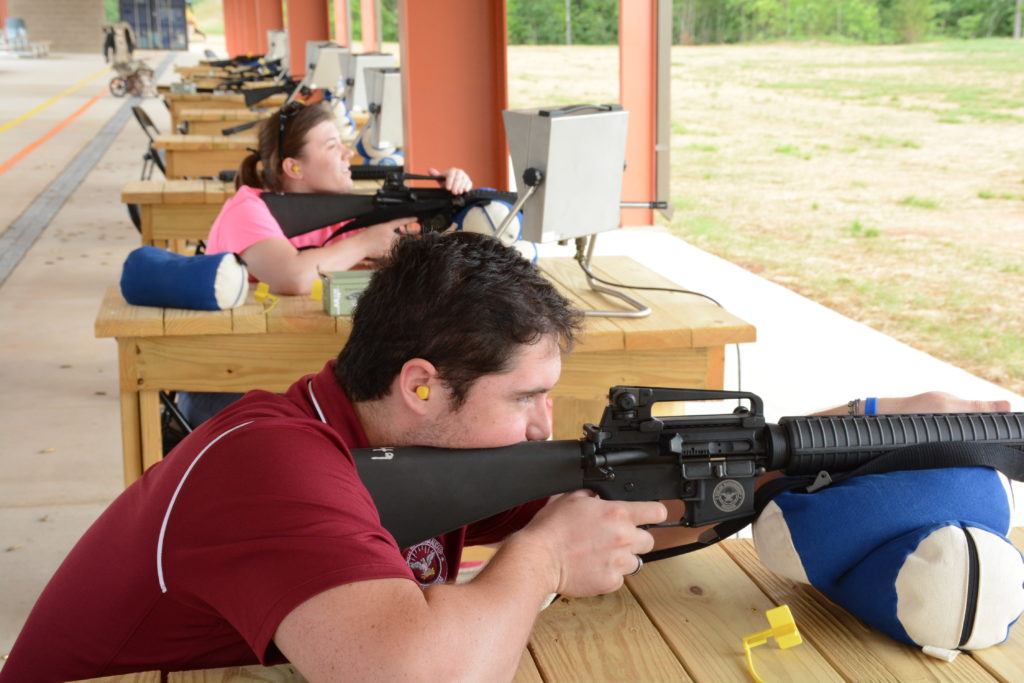 He had been to local ranges to test out shooting his .308 rifle, but after hearing about the opening of the new CMP installment in Talladega, he decided to take on the hour trek to have a look at the 600 yard opportunity the park offers.
"(The electronic targets) are pretty awesome," he said. "I love everything out here. The layout . . . everything is right at your fingertips. You don't have to go a mile to shoot pistol. The cover from the rain, restrooms are close by . . . you can't find anything better."
His daughter, Jami, 22, is completely fresh to the shooting world – firing with her dad and brother, James, 21, as a way to spend time together as a family. Having only shot on paper targets in the past, she likes the electronic targets at Talladega, which allow her to stay stationary during her entire training period.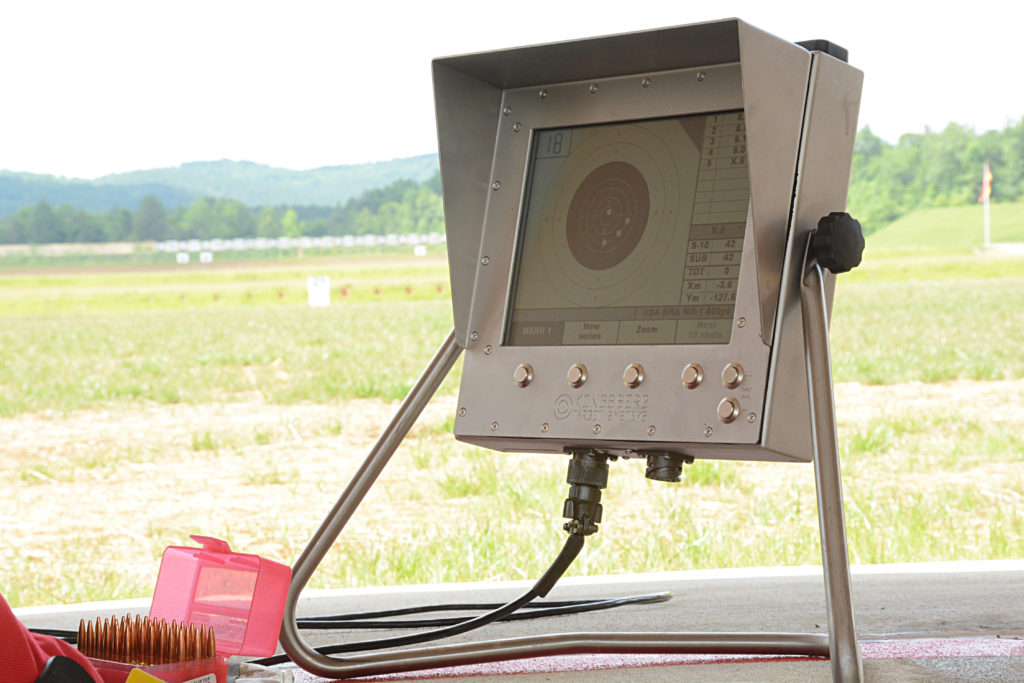 "I like the fact that I don't have to walk to change a piece of paper," she said as she laughed.
Also, without having to move to change targets during each phase of practice, Robert finds that he is using many more rounds than he used to – something that he gladly admitted, with a smile on his face – allowing even more worthwhile practice in a shorter amount of time.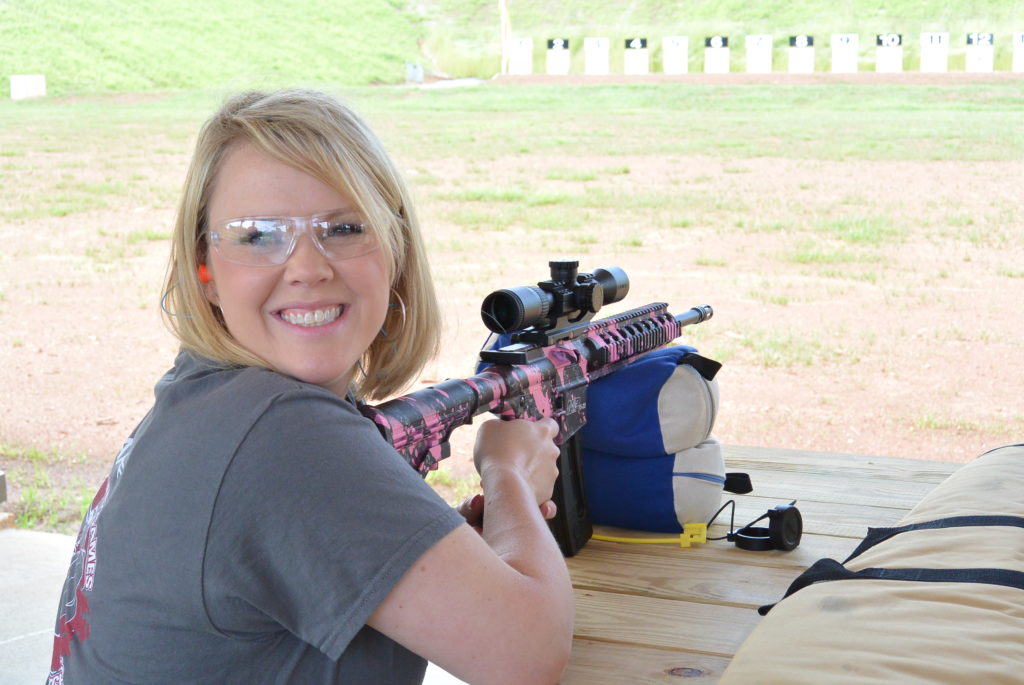 James agrees with his dad and sister, saying he enjoys the layout of the park compared to other ranges he has visited in the past, as well as the electronic targets. He also enjoys the paved roads, which allow for smooth traveling between ranges.
With all that the CMP Talladega Marksmanship Park offers, James says the family will likely make the hour trip from Birmingham again in the future.
"It's a bit of a drive, but it's much worth it," he said.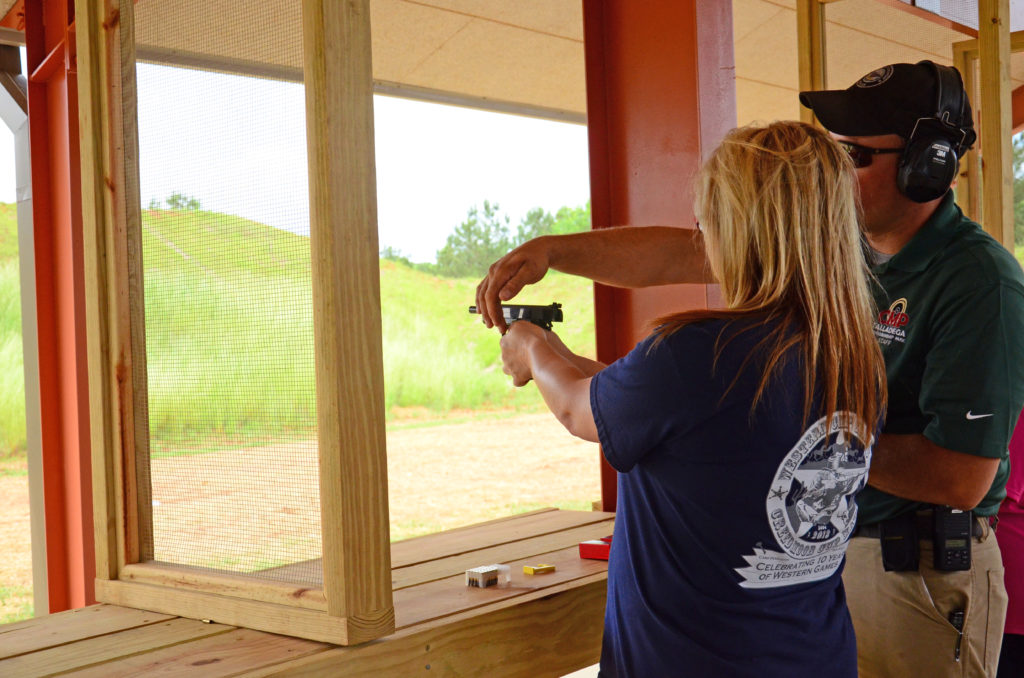 Chris Boyce, 54, of Kennesaw, GA, and Max Hirsch, 60, of Canton, GA, arrived at the range together to practice for their inaugural D-Day events. Chris and Max have both participated in CMP Games matches before but are of course looking forward to the first match fired in the already impressive facility.
"This is really something. This sure beats having to walk 300 yards to have to put paper down," said Chris.
"The responsiveness and the accuracy – I found myself saying, 'There's no way I missed, there's no way I missed!' but then I looked at the monitor and said, 'Well, I must've missed!" he added with a laugh.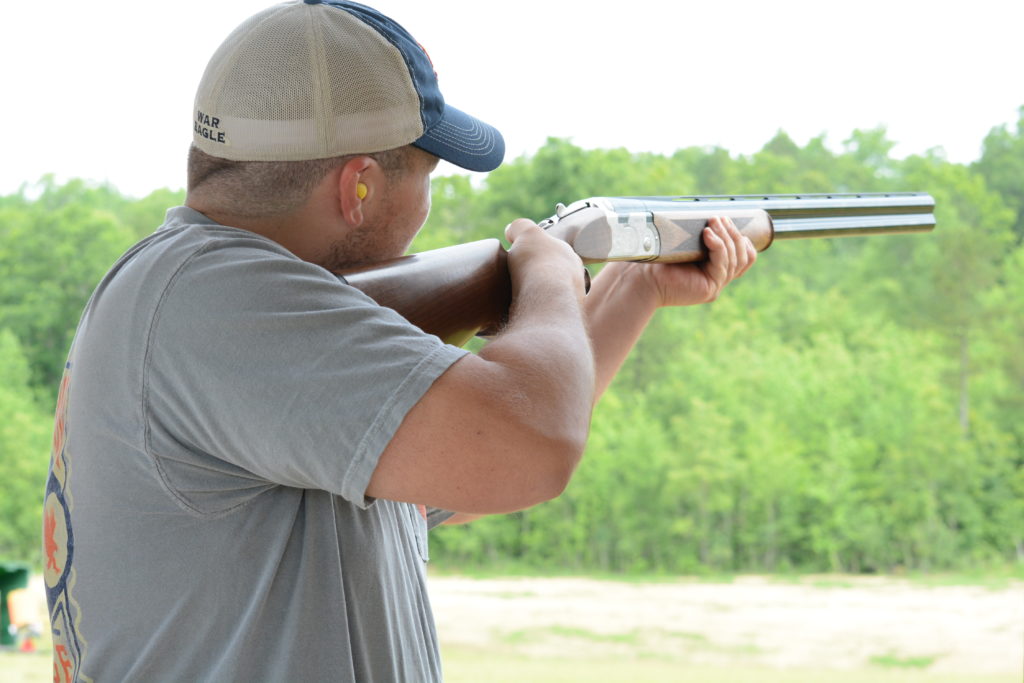 Other events to be held during the Inaugural Match include Service Rifle and Pistol EIC Matches, .22 Rimfire Pistol, as well as a variety of shotgun and pistol opportunities.
In total, the facility boasts a 600-yard range unlike any other in the country, three multi-purpose ranges, a 5 stand field, a sporting clay field that could be compared more to a beautifully secluded golf course, and the park is crowned by its 13,000 square feet of intricately-designed club house space overlooking Alabama's mountain views. It's an experience many are not soon to forget and one most will want to revisit over and over again.
You'll have to see it to believe it.
For more information on the CMP Talladega Marksmanship Park, visit https://thecmp.org/competitions/talladega-marksmanship-park/.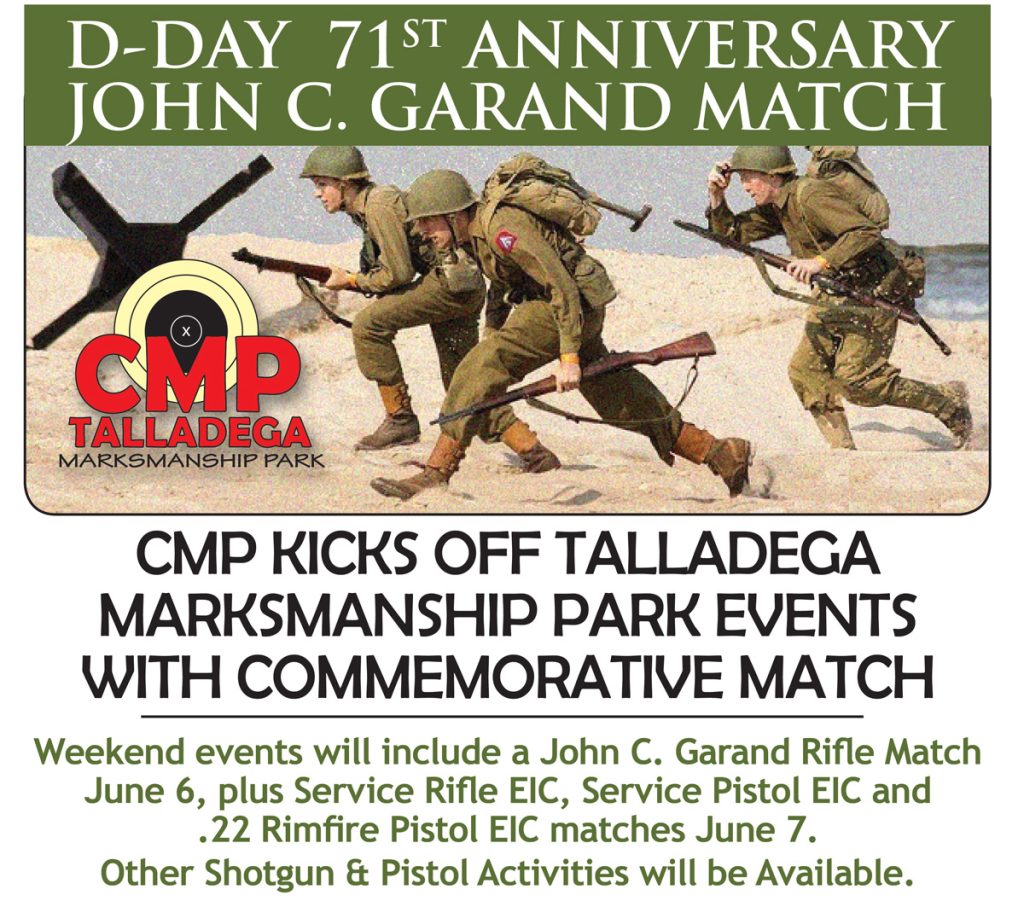 Join us in celebrating the dedication and opening of the Civilian Marksmanship Program's Talladega Marksmanship Park – 500 acres of Rifle and Pistol ranges featuring state-of-the-art KTS electronic targetry, along with sporting clays, trap and 5 stand fields.
6 & 7 JUNE 2015
Day I – Special John C. Garand D-Day Anniversary Match, limited to the first 350 competitors!
Day II – EIC Service Rifle, EIC Service Pistol and EIC .22 Rimfire Pistol Matches
Other events scheduled throughout the weekend for shotgunners and action pistol shooters! Download the Match Program or Register today!
Please contact Sarah Hall at (256) 835-8455, ext. 214 or shall@thecmp.org for additional match or registration information; or contact Donnie Heuman at (256) 835-8455, ext. 419  or dheuman@thecmp.org for additional information about the CMP Talladega Marksmanship Park.