Zion Benton, Nation Ford Sweep Podiums at JROTC Air Rifle Service Championships
February 26, 2020
Civilian Marksmanship Program
▸
The First Shot
▸
Zion Benton, Nation Ford Sweep Podiums at JROTC Air Rifle Service Championships
By Ashley Brugnone, CMP Writer
In February, junior ROTC cadets gathered together in the north, south and west to compete in the scholastic JROTC Three-Position Air Rifle Service Championships. Competitors at each location are awarded based on individual scores as well as overall team accomplishments according to military service branch (Army, Navy, Air Force or Marin Corps). Athletes compete in sporter or precision air rifle disciplines.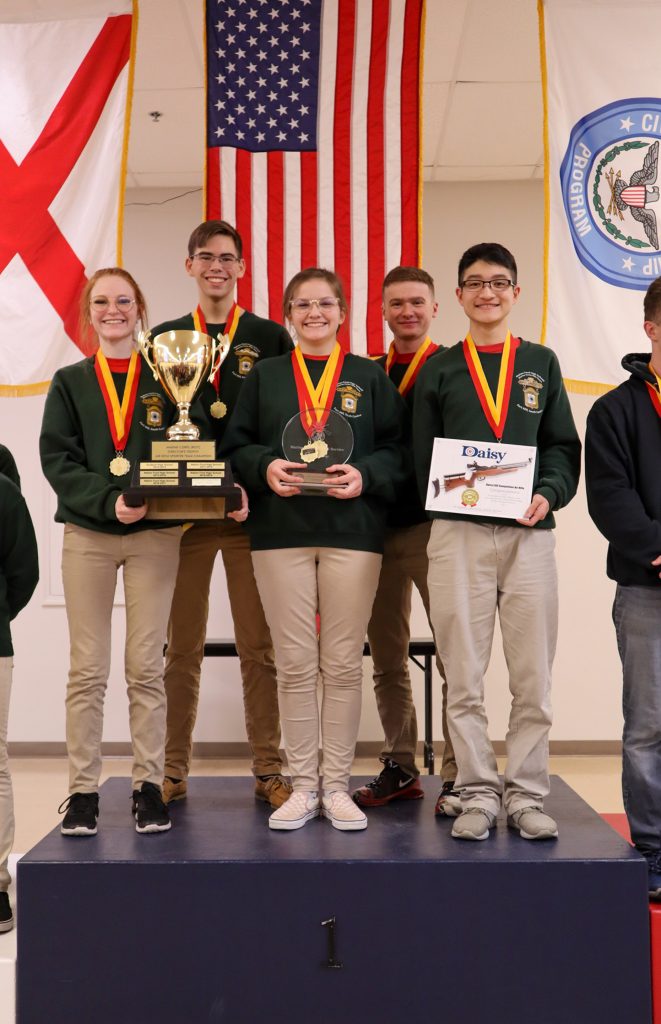 Notable performances were given by sporter team members of Zion Benton High School in Illinois (Navy) as well as sporter members from Nation Ford High School in South Carolina (Marine Corps) – each securing the Top 3 places at their event locations. Because of their talented athletes, the teams ultimately went on to earn first place in their respectable team competitions as well.
Also containing place-holding athletes were precision teams Kaiserslautern High School, AE (Air Force, Germany), Joshua High School (Navy) and Granbury (Marine Corps) High Schools, both of Texas. The teams earned two of three spots on the podium.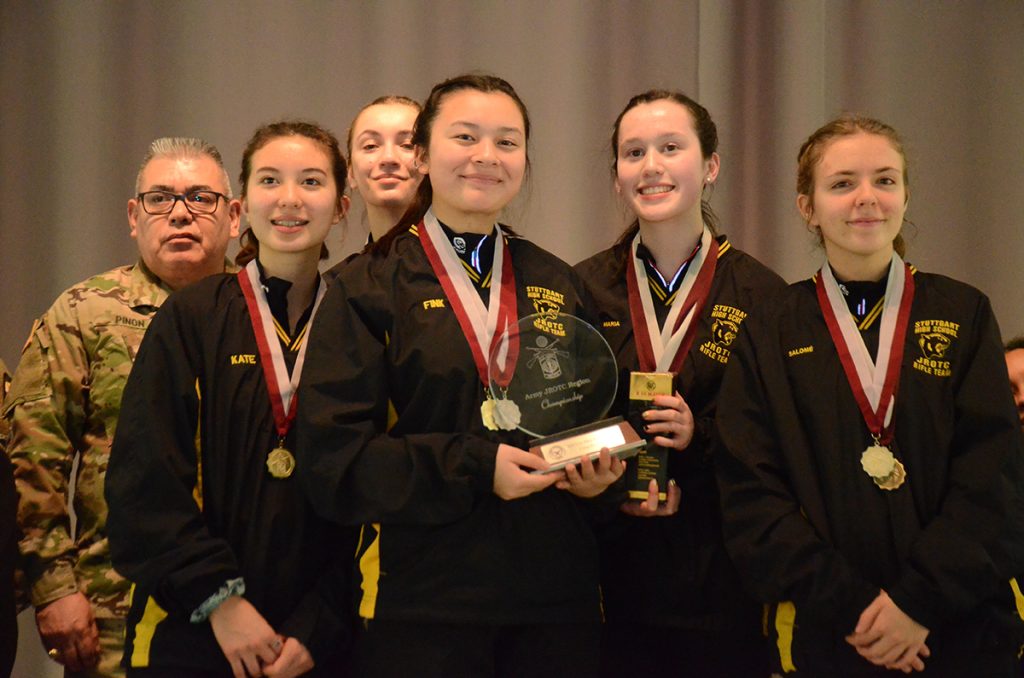 The JROTC Air Rifle Service Championships, conducted by the Civilian Marksmanship Program (CMP), were held in three locations: Chandler, AZ; Anniston, AL; and Camp Perry, Ohio, over the weekends of Feb. 6-8 and Feb. 14-16. Rifle athletes in JROTC programs reached the Regional events after competing in the Postal match in the fall.
The final step in the JROTC Championship series is the National Championship, scheduled to be held at the Gary Anderson CMP Competition Center at Camp Perry, Ohio, March 19-21.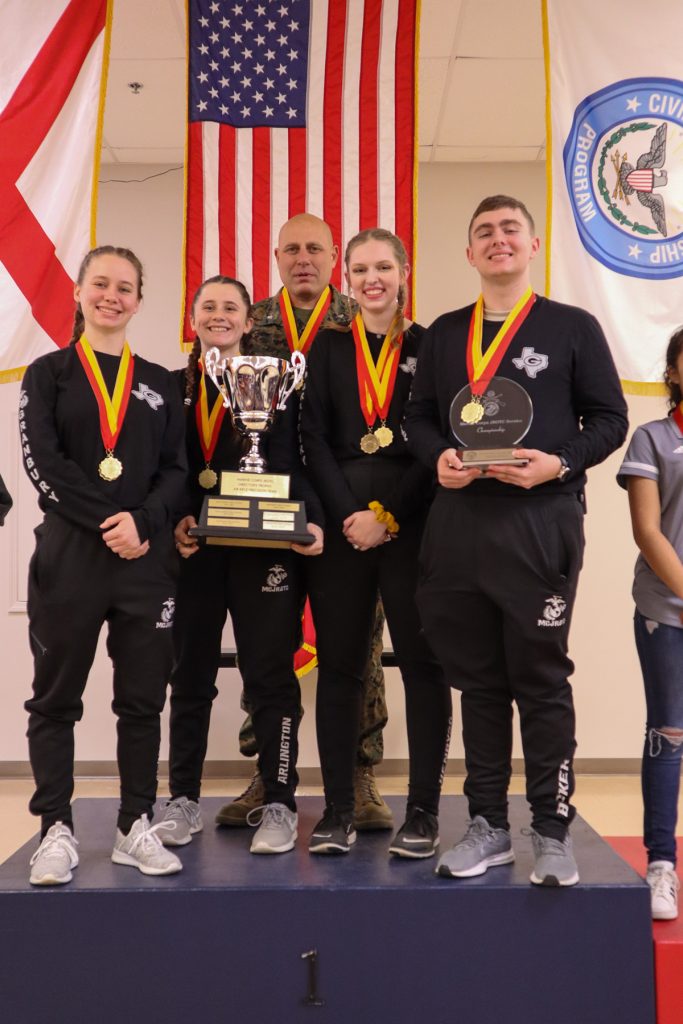 Like the Postal and Regional events, the National match is a 3×20 air rifle competition, where competitors fire 20 record shots from three positions: prone, standing and kneeling. A total of 28 teams and 32 individuals qualified for the National sporter competition, while 17 teams and 17 individuals qualified for the precision event.
Visitors are welcome into the range to observe the National Championships at any time during the match, with free admission. For more information on the JROTC Championships, visit https://thecmp.org/air/jrotc-air-rifle-national-championship/.
Below is a list of the overall Top 3 Individual and Team competitors of the JROTC Regional Service Championships. For a complete list of results, visit https://ct.thecmp.org/JROTCServiceResults. Photos may be viewed and downloaded at https://cmp1.zenfolio.com/f352538054.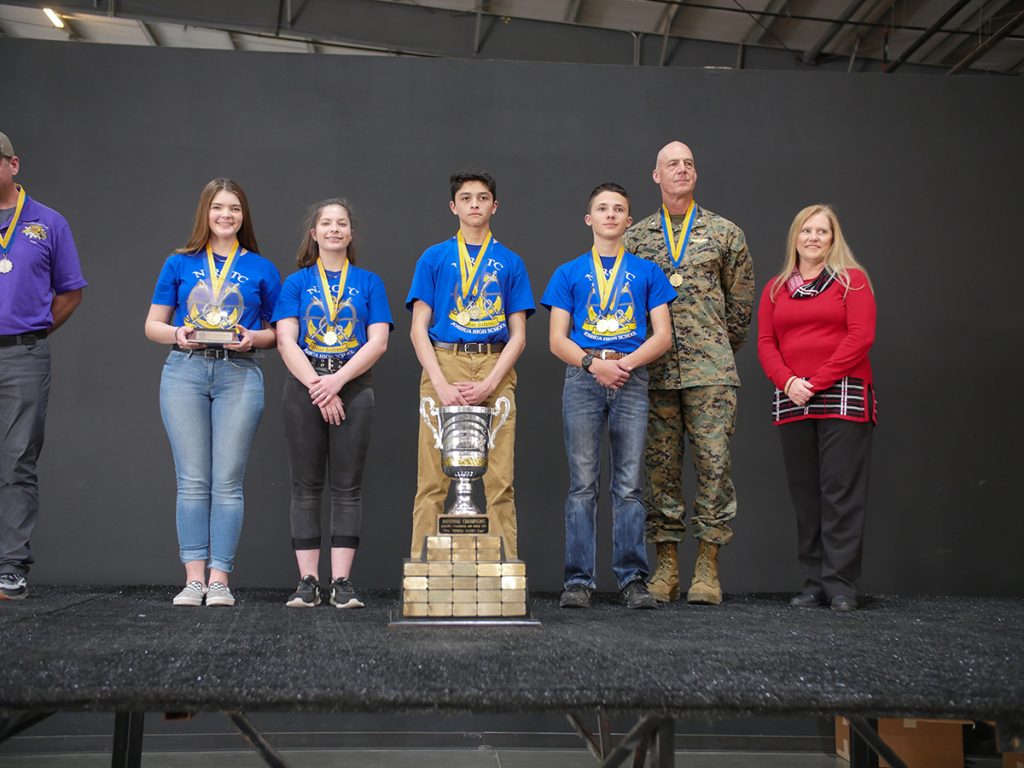 INDIVIDUAL RESULTS:
Army JROTC:
Sporter:
Riley Mills, Canon City High School, CO – 1188.8
Katrena Silletto, Denver North High School, CO – 1186.4
Kyle Massey, Spanish Springs, NV – 1185.7
Precision:
Maria Tortorelli, Stuttgart High School, AE – 1260.6
Dante Aletto, Sarasota Military Academy, FL – 1257.4
Gatlin James, Piedra Vista High School, NM – 1256.5
Air Force JROTC:
Sporter:
Asa Lassiter, Clover High School, SC – 1161.9
Trinity Heine, South Anchorage High School, AK – 1160.5
Olivia Reeves, O'Connor High School, TX – 1151.8
Precision:
Isabelle Ploechinger, Kaiserslautern High School, AE – 1266.1
Brycen Gran, Monroe Area High School, GA – 1253.5
Juliana Hosey, Kaiserslautern High School, AE – 1251.7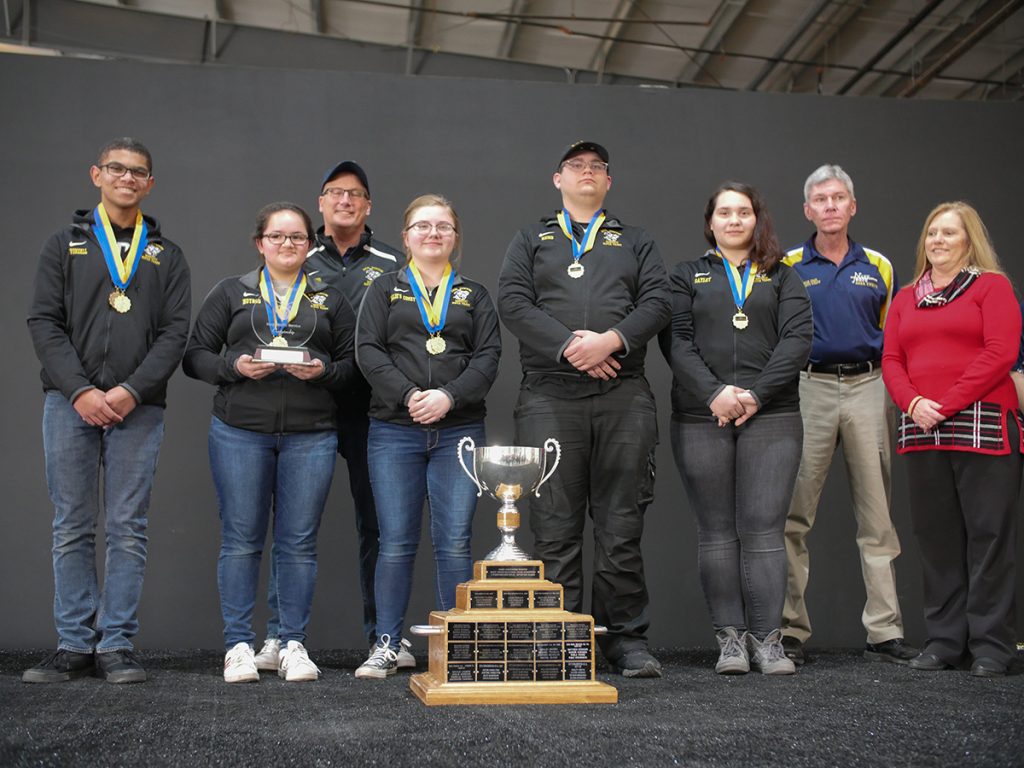 Navy JROTC:
Sporter:
Halie Creekmore, Zion Benton High School, IL – 1215.6
Alexia Resendiz, Zion Benton High School – 1205.8
Jeremiah Vonzell, Zion Benton High School – 1191.3
Precision:
Ionee Mendoza, Parlier High School, CA – 1274.8
Parker Haydin, Joshua High School, TX – 1271.0
Carlos Martinez, Joshua High School, TX – 1269.0
Marine Corps JROTC:
Sporter:
Maya Cameron, Nation Ford High School, SC – 1212.3
Kayla Kalenza, Nation Ford High School, SC – 1202.3
Alana Ruggiero, Nation Ford High School, SC – 1197.0
Precision:
Philip Becker, Granbury High School, TX – 1285.9
Kaylene Castillo, Eldorado High School, NM – 1272.7
Allison Henry, Granbury High School, TX – 1272.3
TEAM RESULTS:
Army JROTC:
Sporter:
Lebanon High School, OR – 4320-133x
Ozark High School, MO – 4303-126x
Spanish Springs High School, NV – 4279-126x
Precision:
Stuttgart High School, AE – 4626-259x
Fountain Fort Carson High School, CO – 4608-256x
Sarasota Military Academy, FL – 4592-226x
Air Force JROTC:
Sporter:
Clover High School, SC 1 –4265-124x
South Panola High School MS 1 – 4183-98x
Volcano Vista High School, NM A – 4172-114x
Precision:
Kaiserslautern High School, AE – 4571-217
Cherokee High School, GA – 4560-219x
Volcano Vista High School, NM – 4555-228x
Navy JROTC:
Sporter:
Zion Benton High School, IL – 4433-167x
Patuxent High School, MD – 4291-119x
Santa Fe High School, NM – 4283-133x
Precision:
Joshua High School, TX – 4641-283x
Oak Harbor High School, WA – 4569-221x
Camden County High School, GA – 4568-234x
Marine Corps JROTC:
Sporter:
Nation Ford High School, SC A – 4435-171x
Jack C. Hays High School, TX – 4404-147x
Nation Ford High School, SC B – 4322-115x
Precision:
Granbury High School, TX 1 – 4692-320x
East Coweta High School, GA 1 – 4662-289x
La Cueva High School, NM 1 – 4658-288x