Winners Named in the New Major Bill Barker All Service JROTC Air Rifle Championship
February 21, 2018
Civilian Marksmanship Program
▸
The First Shot
▸
Winners Named in the New Major Bill Barker All Service JROTC Air Rifle Championship
Submitted by Wayne Harkley, MSgt, USMC, (ret.)
Fontana High School recently renamed their annual Southern California All Service Championship event to the "Major Bill Barker All Service JROTC Championship." This change was made to pay tribute to an awesome mentor, teacher and Marine, Major Bill Barker.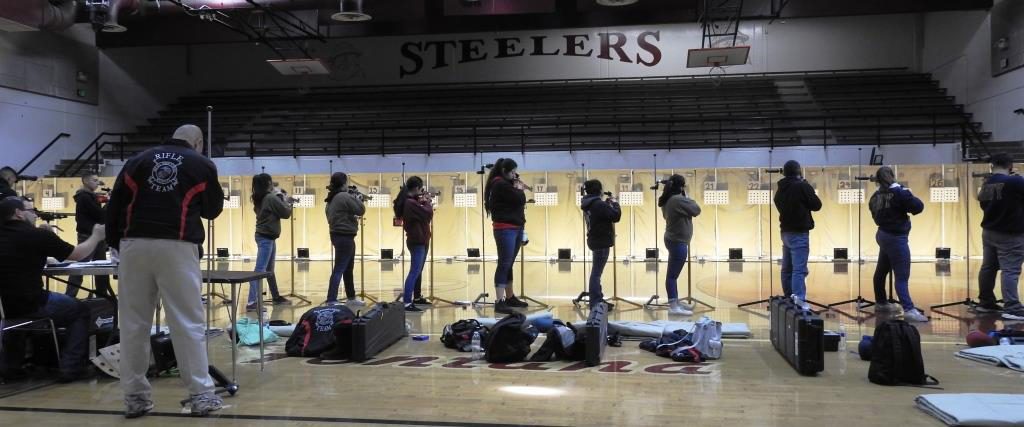 Every year, during the Martin Luther King Jr. birthday weekend, we host this event. Major Barker's presence always brought a sense of enjoyment, enthusiasm and all-around excitement when he greeted you. Major Barker welcomed everyone with a smile, and he was quick to offer advice on marksmanship and coaching. He was also a great jokester and was quick to tell some funny stories, not to mention talking about how it was when he was in the Marine Corps.
There were 21 teams, and two of them were from the island of Guam (Simon Sanchez and Southern). One team was from Las Vegas (Basic Academy), and the rest were from Central and Southern California.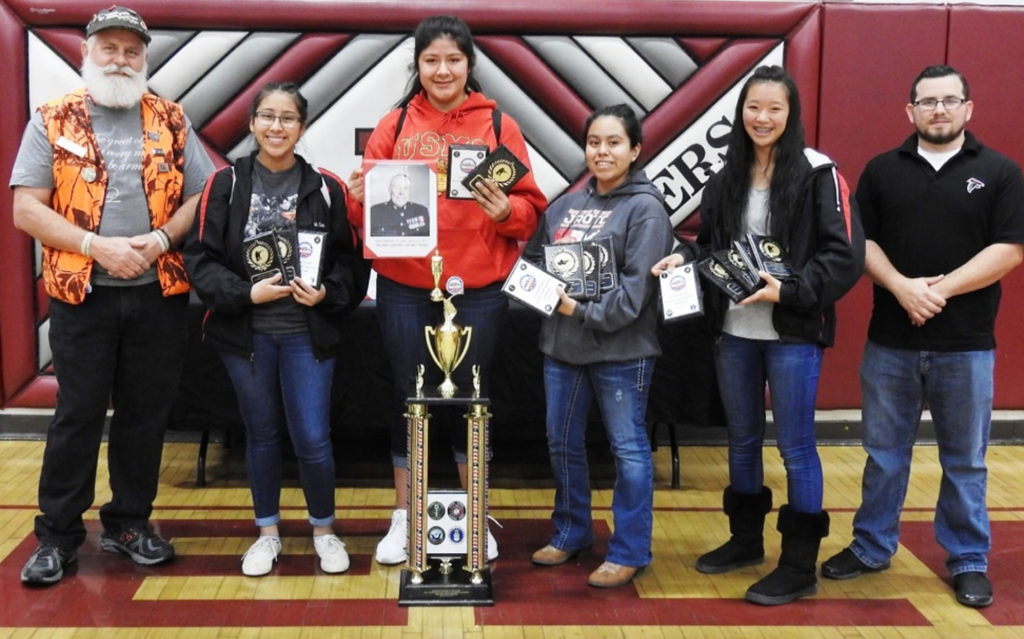 This year's first place team was from Selma High School in Central California, coached by First Sergeant Michael Romero. Team members are Samantha Louie, Gabriela Rios, Mia Castro and Estefanie Lopez. Second place team was Turlock High School (Navy JROTC), followed by third place team Parlier High School (Navy JROTC). Both schools are from Central California. Fourth and fifth place was Fontana High School from Southern California.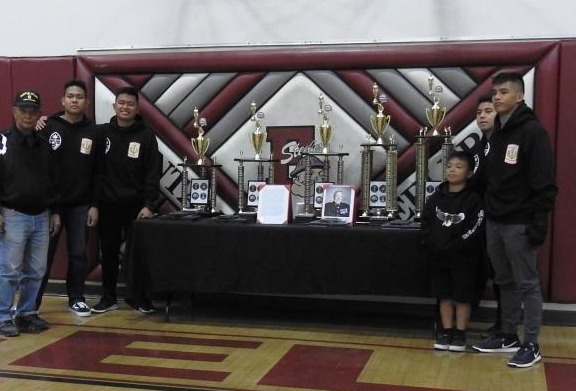 The trophies, plaques and participation medals were graciously donated by Team AMVETS Department of California. A special thank you to John Byrum, First Sergeant, U.S. Army (ret.) for his continued outstanding support to the cadets and the JROTC community. The presenters were from the local Friends of the NRA (Earl Devires) and former cadet and Marine and acting range safety officer, Corporal Andrew Sida.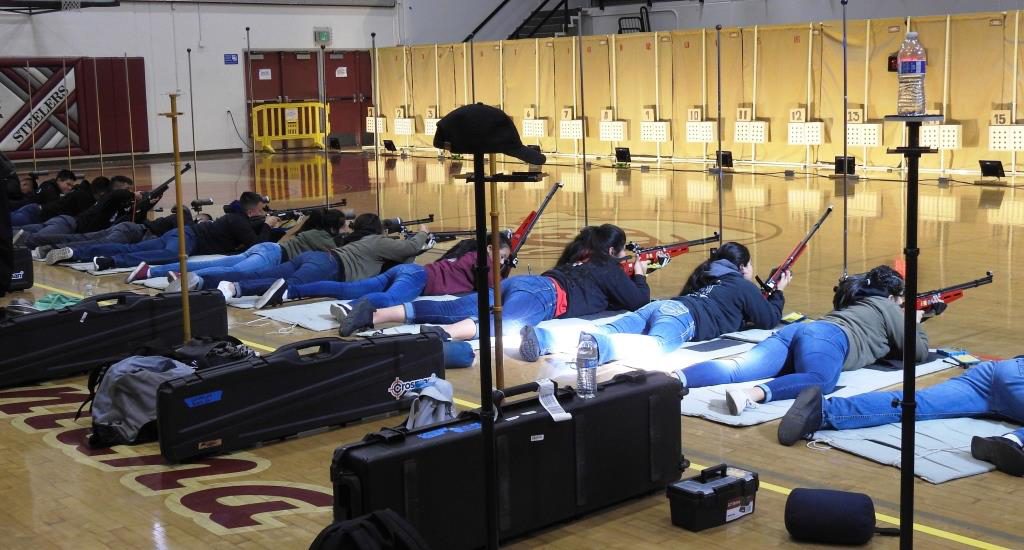 The match is a sporter only match and open to all JROTC units far and near. We start taking names in late November. Due to the popularity of our event and distance traveled by many of the teams, we have been forced to limit the participants to a first-come, first-served basis. Our limit is 3 relays, with 28 firing points per relay. By doing this, it allows teams a better opportunity to remain for the awards presentation.
For more information, please contact Master Sergeant Wayne Harkley at harkwk@fusd.net or 909-357-5500, ext. 11348.
| | |
| --- | --- |
| 2nd Place Team, Turlock High School (Navy JROTC) | 3rd Place Team, Parlier High School (Navy JROTC) |
| 4th Place Team, Fontana High School Team 2 from Southern California | 5th Place Team, Fontana High School Team 1 from Southern California |