Williams Breaks Lasting Vintage Military Record During 2017 National Match Games Events
August 19, 2017
Civilian Marksmanship Program
▸
The First Shot
▸
Williams Breaks Lasting Vintage Military Record During 2017 National Match Games Events
By Ashley Brugnone, CMP Writer
CAMP PERRY, Ohio – Brian Williams, 43, of Granby, MA, set a new National Record with his K-31 Swiss in the National Vintage Military Rifle Match, firing a score of 294-13x. Williams broke the previous record of 293-4x, which had stood since 2010.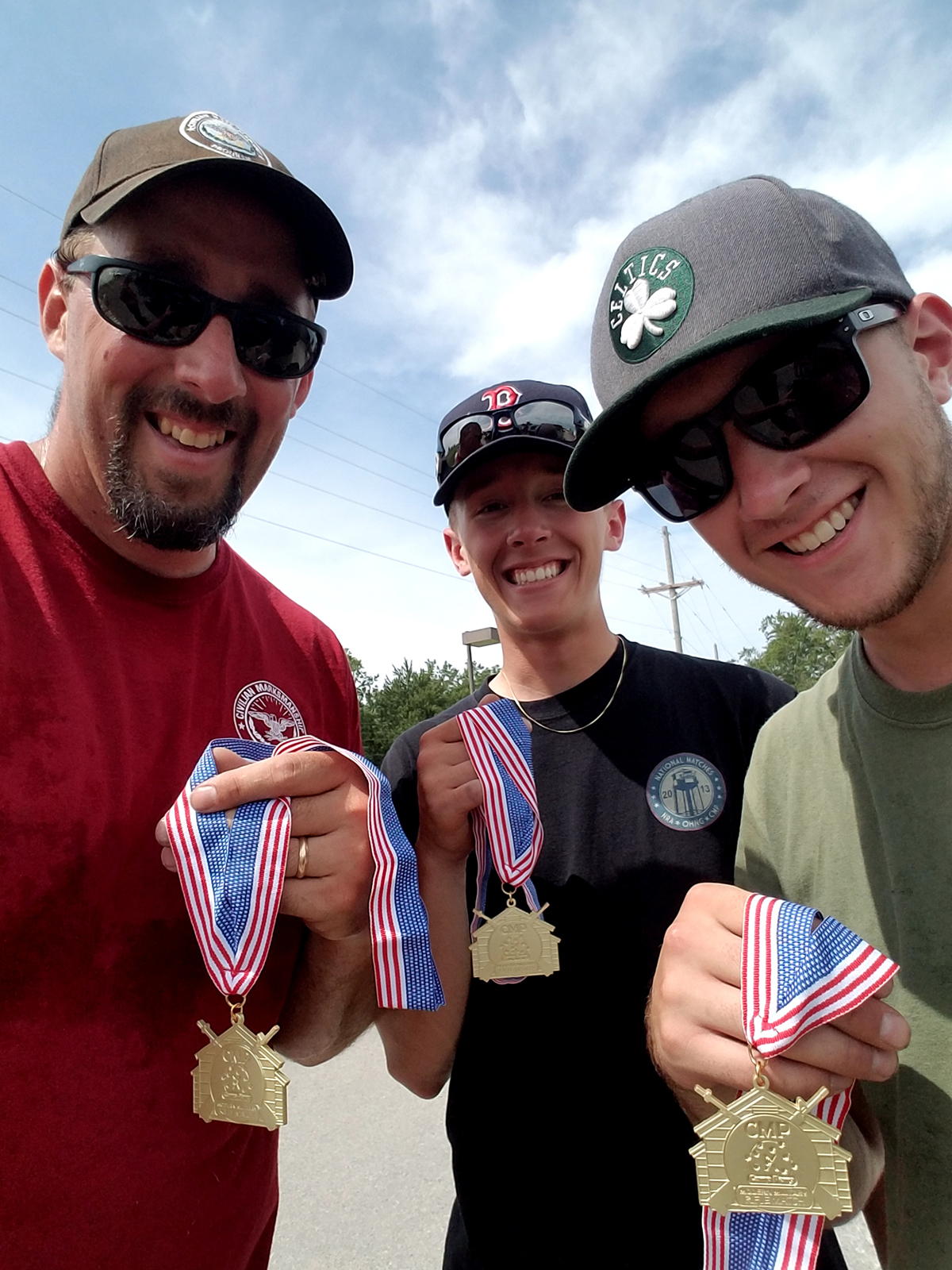 Also breaking the record but landing in second place was PVT Sammy Richardson, 20, of the U.S. Army Reserve, with a score of 293-11x. PVT Richardson went on to win the National Springfield Match with a score of 296-12x.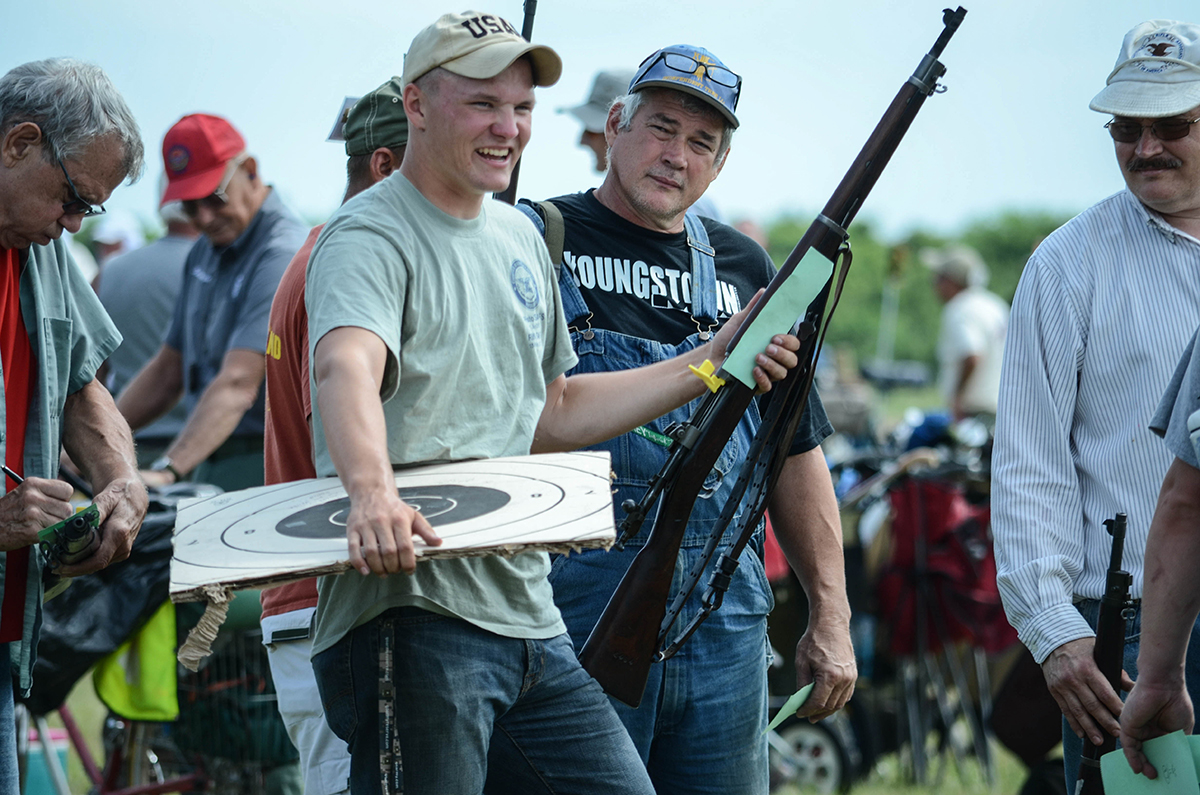 With his outstanding performances, Richardson earned the 3-Gun Aggregate honor, with Williams following in second. PVT Richardson fired a combined score of 779-28x in the Springfield, Vintage Military and John C. Garand matches to receive his win.
Though second in the 3-Gun, Williams fired consistently strong scores in each of his events to be named the 4-Gun champion with a score of 1059-33x.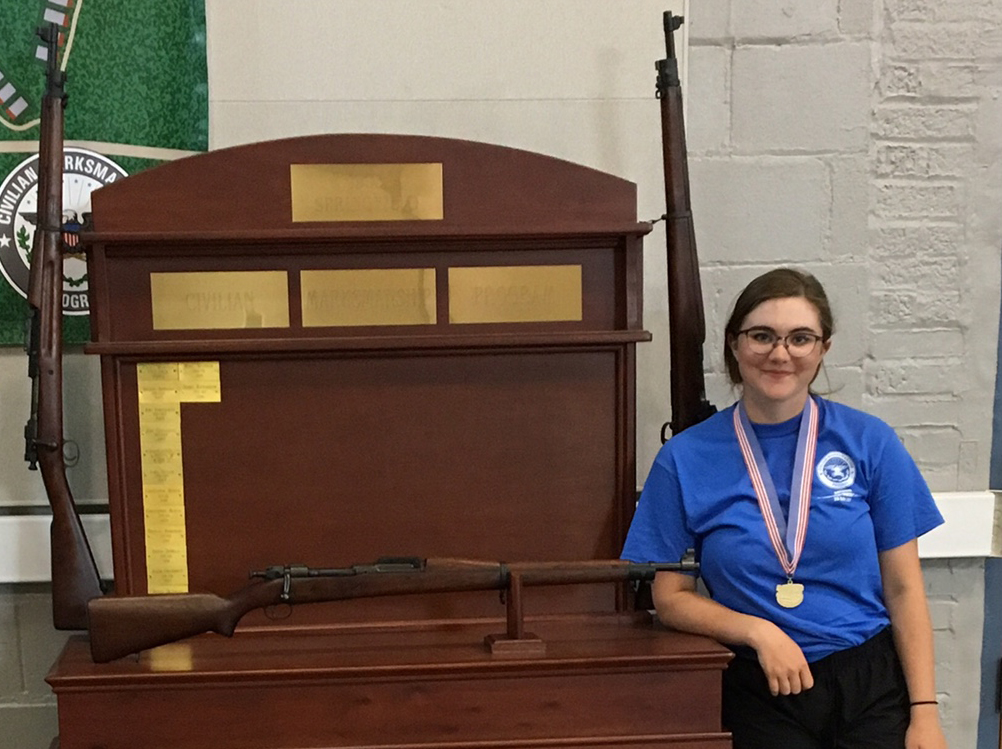 Meghann Beaver, 18, of Indianapolis, IN, earned the spot of High Junior of the match with a score of 281-5x.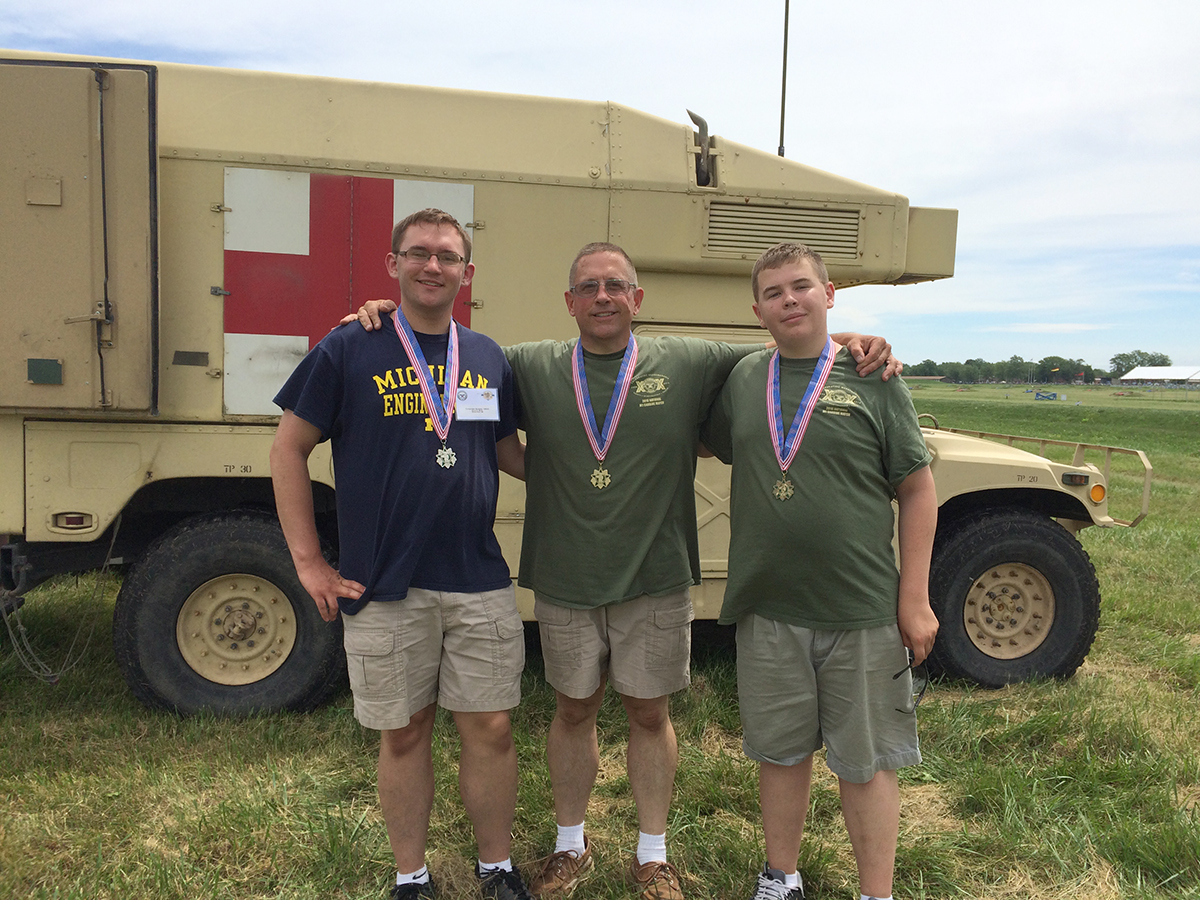 In the As-Issued Carbine event, Mark Stout, 48, of Waterford, MI, topped the match for the second consecutive year with a National Record total score of 380-7x. His son, Mark Stout II, 19, was the High Junior of the event for the second time, with a score of 342-3x.
Younger brother Connor, 15, finished as the fourth overall junior. Next year, Mark II will compete as an adult against his father, leaving the High Junior spot up for grabs for Connor.
High Senior of the event was James Fletcher, 66, of Whitney, TX, with a new National Record score of 362-4x. High Grand Senior was Edgar Dorman, 76, of Shutesbury, MA.
Disrupted by bad weather, the John C. Garand Match was condensed from a three-stage event to only two – removing the standing portion to allow more time for the match to be carried out.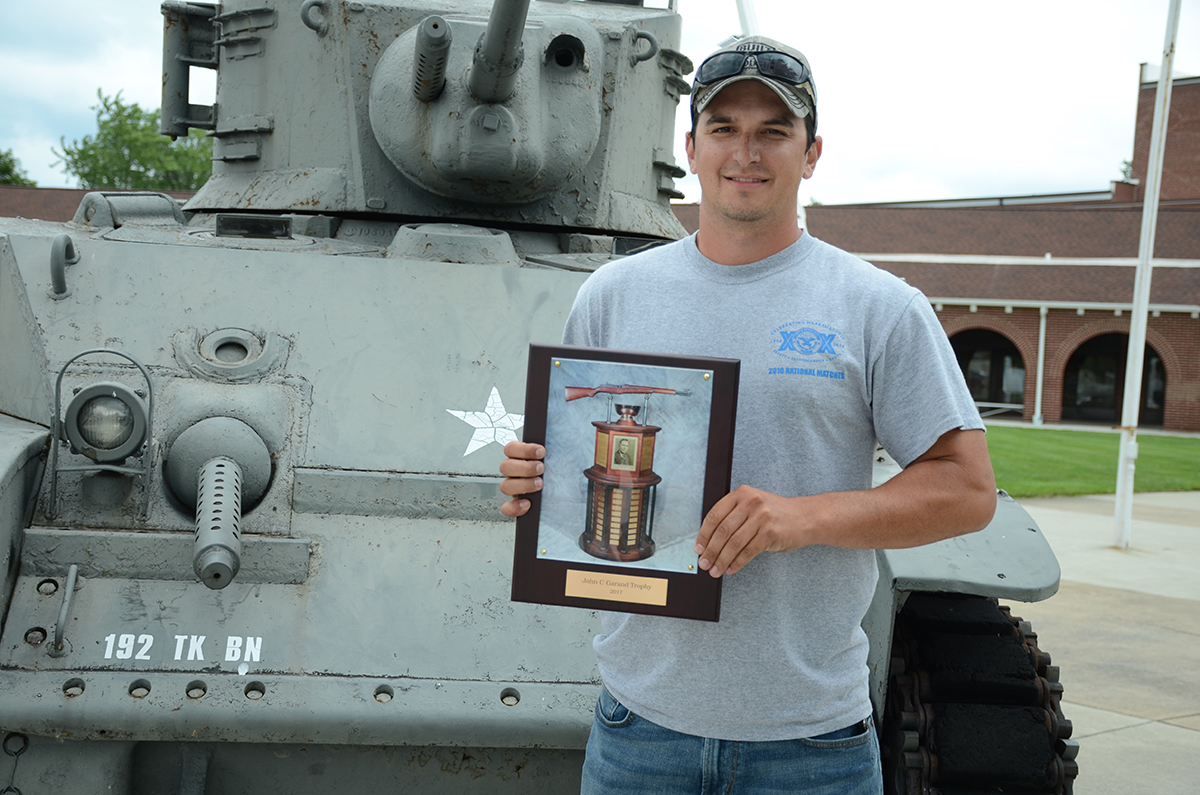 Winning by x-count, dropping only one point in the slow-fire prone series, was Steven Skowronek, 31, of Irwin, PA, with a score of 199-11x. Skowronek had previously won the event in 2005 and looks forward to coming to the Games Matches each year with his dad and a group of fellow marksmen from their home gun club.
"We were all relaxed because we didn't think we were shooting, so we just went out to have fun," he said. "It actually turned out to be a nice day."
"I was just relaxed, and everything turned out the way it was supposed to," he added with a laugh.
Earning the High Junior title was Gabe Rampy, 19, of Bremen, GA, with an overall score of 190-3x. Rampy was also the High Junior of the Vintage Military event.
David Thompson, 52, of Cumberland, MD, was the overall winner of the Modern Military Match, with a score of 294-7x. High Senior was Franco Scarpino, 70, of Pembroke, MA, finishing with an aggregate of 287-6x in the event. He was also the High Senior of the Vintage Military event.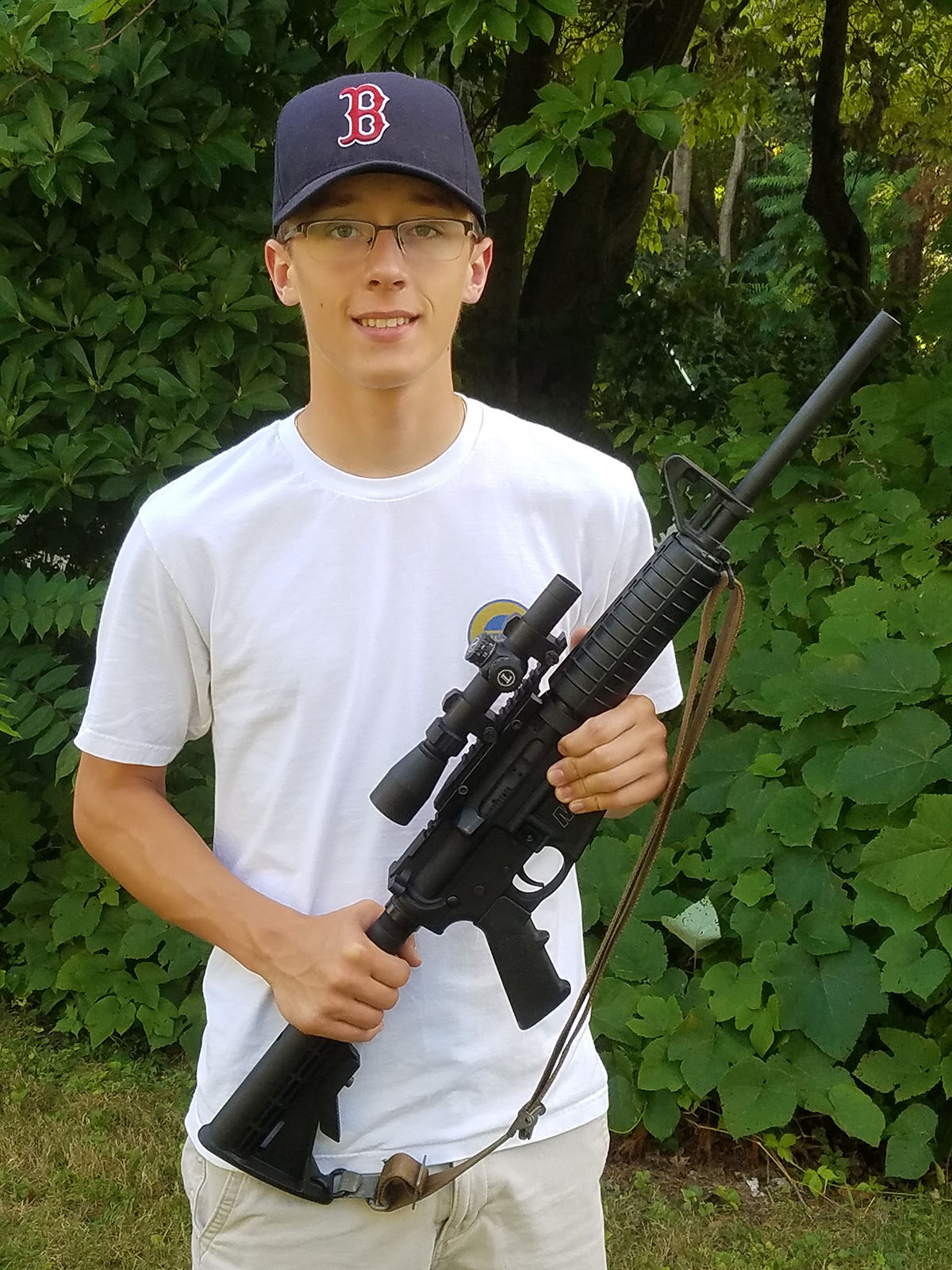 Collin Williams, 19, of Granby, MA, led as High Junior of the event, with a score of 285-5x. Collin is the son of Garand and 4-Gun Aggregate winner Brian Williams.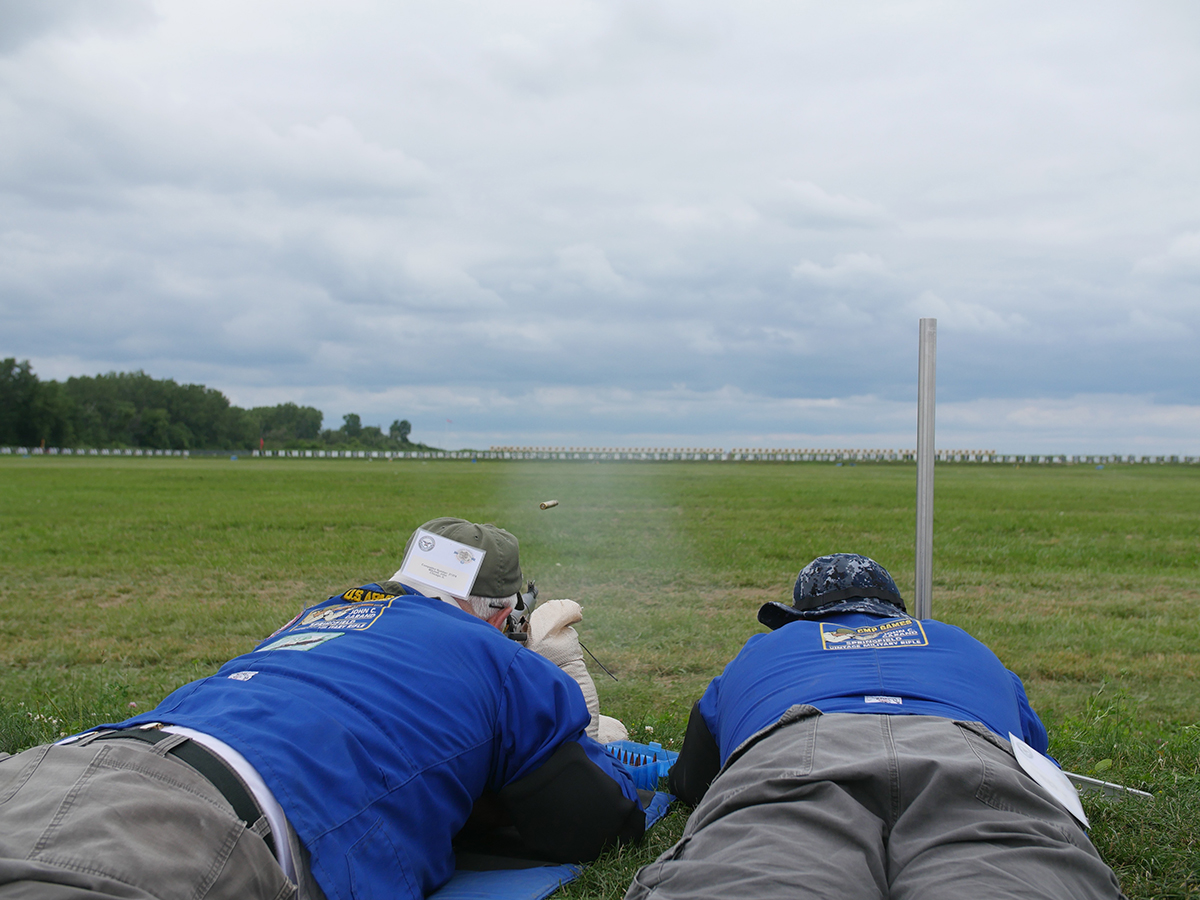 Falling one point shy of the National Match score in the Vintage Sniper event was team Hard Leg 1, with members Paul Patel and Terrence McCoy recording a score of 397-20x in the manual competition. Team Owasippe Scouts, John Mitchell and John Mitchell, fired a score of 372-7x to overtake the semi-automatic class.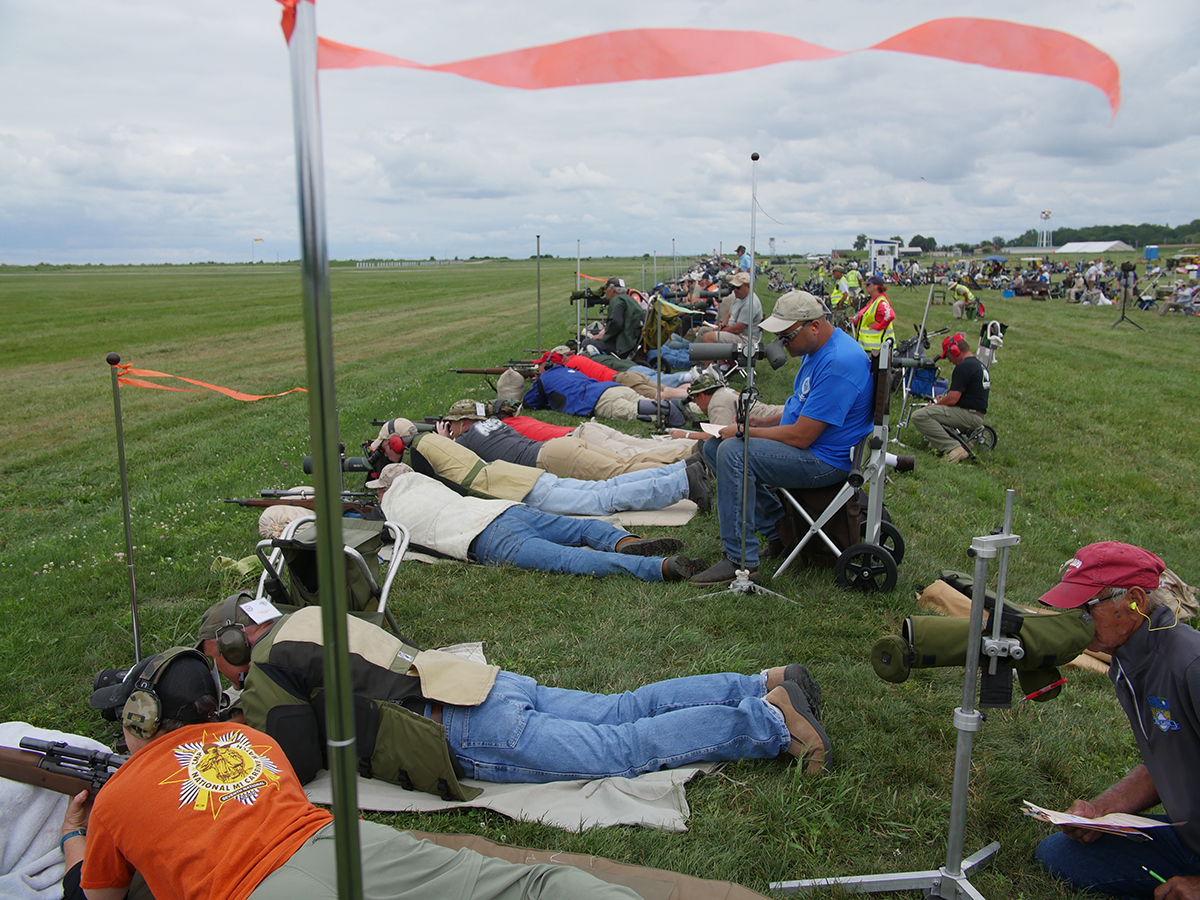 Fred Szablewski, 68, of Skippack, PA, was the high scoring individual of the Vintage Sniper Match, with an outstanding score of 200-4x.
Returning to the 2017 CMP match schedule was the Roosevelt Commemorative Match – named to honor the president who started it all for the practice of civilian marksmanship. The event featured the same course of fire as the John C. Garand Match.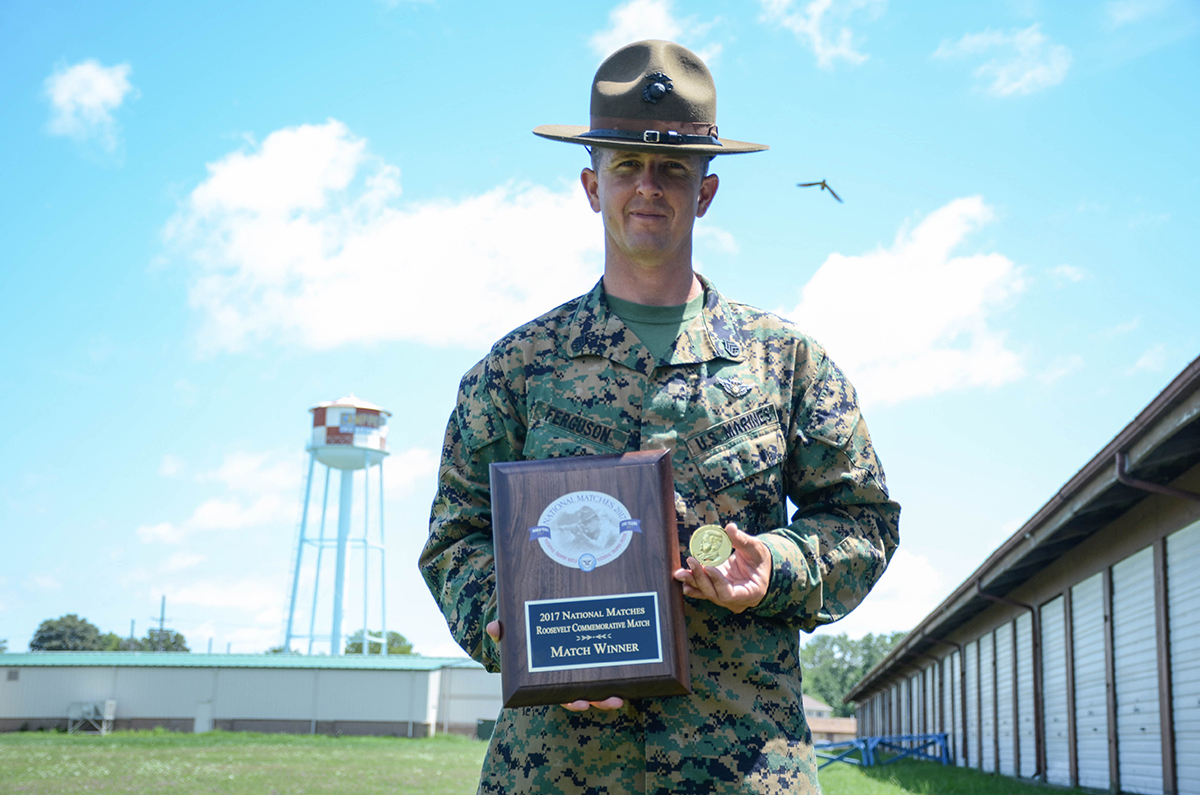 Winning the event was SSgt. Stephen Ferguson, 35, of the U.S. Marine Corps, who fired a score of 288-9x. Only one of a handful of competitors who competed in the CMP Cup Matches, CMP National Match Pistol Portion and all of the National Match Trophy Rifle and Games Matches, SSgt. Ferguson spent an extended amount of time on the ranges of Camp Perry to not only to compete, but also to bask in the company of those around him.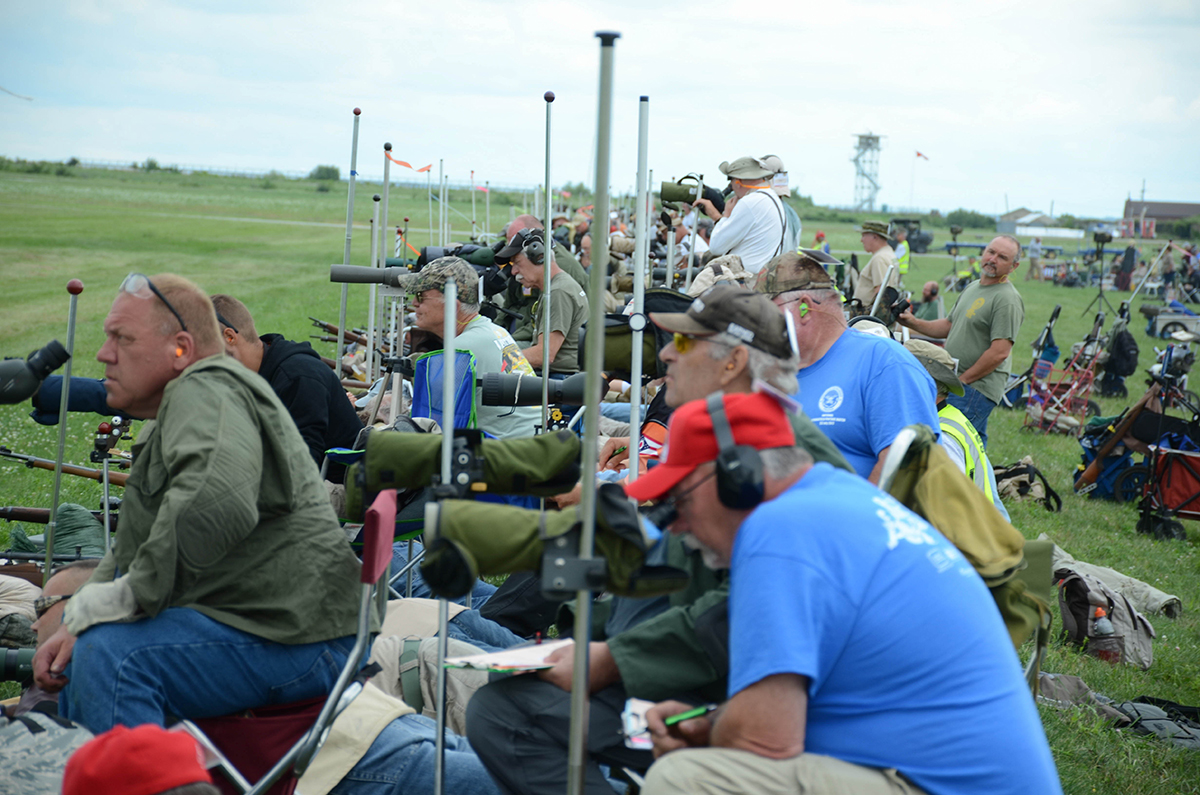 "I enjoy the crowds that come out for CMP Games, and it's a wonderful thing, in my opinion, to get out and talk to the crowds and help people with their shooting abilities and understand why we do the things we do – trying to get a face of the Marine Corps out there and help out as much as we can," he said.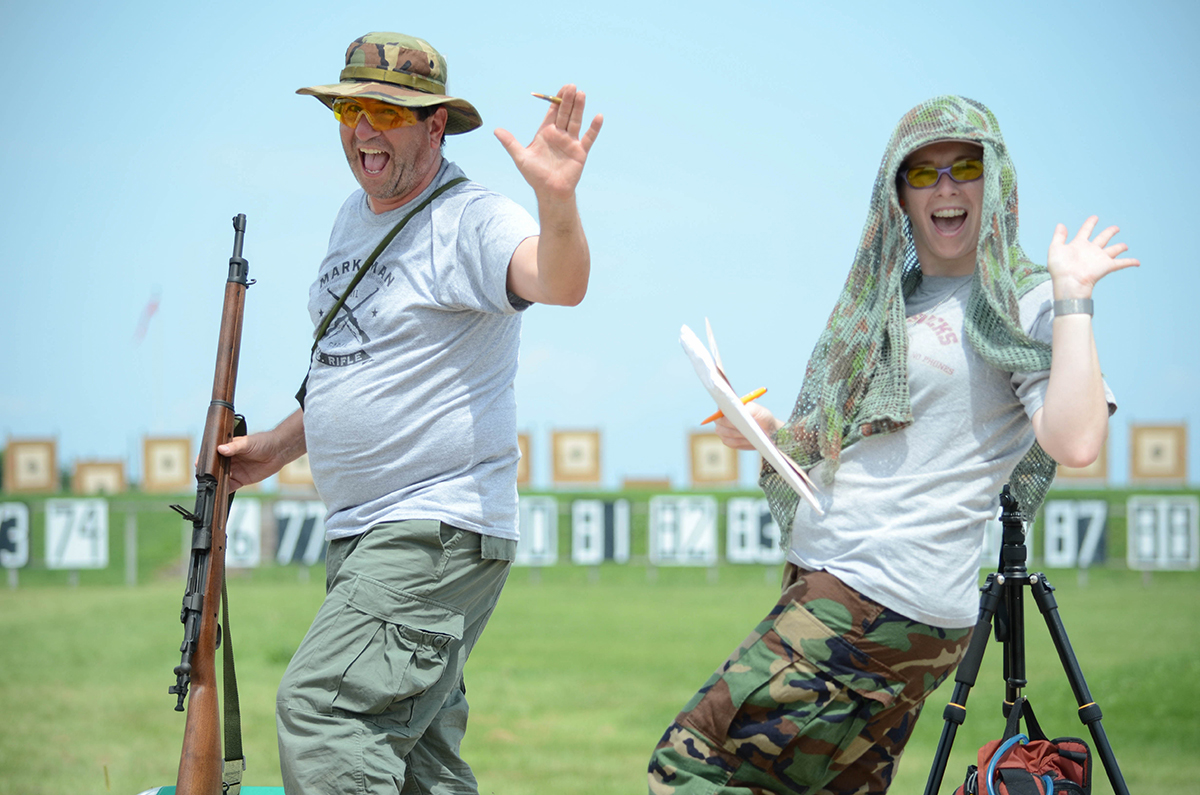 "I didn't really care about winning. I just wanted to hang out and enjoy the people to my right and my left," he added. "There were a lot of smiles out there, and if I can make someone else's day better, then it was all worth it. And if I won, cool, and if I didn't, that's okay too."
High Senior of the event was Larry Stonecipher, 64, of Ada, OK, with a score of 273-8x. He was also the High Senior of the Springfield event.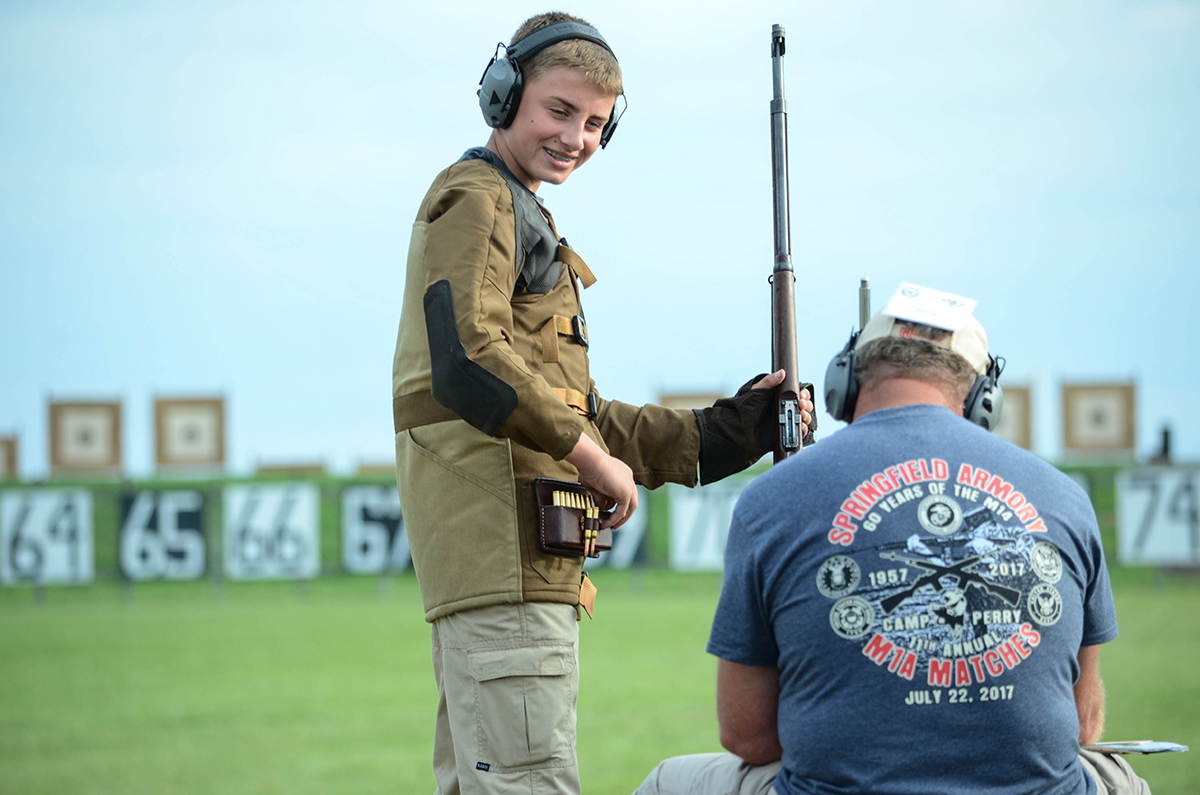 In the National Rimfire Sporter event, high winds with gusts up to 25 mph challenged competitors on the line. In the end, James Rhodes, 56, of Clawson, MI, was the overall winner of the O-Class, with a score of 567-16x – topping the second place competitor by only one point. Past Rimfire champion Sam Payne, 18, of Kingston, GA, was High Junior of the event, finishing third overall.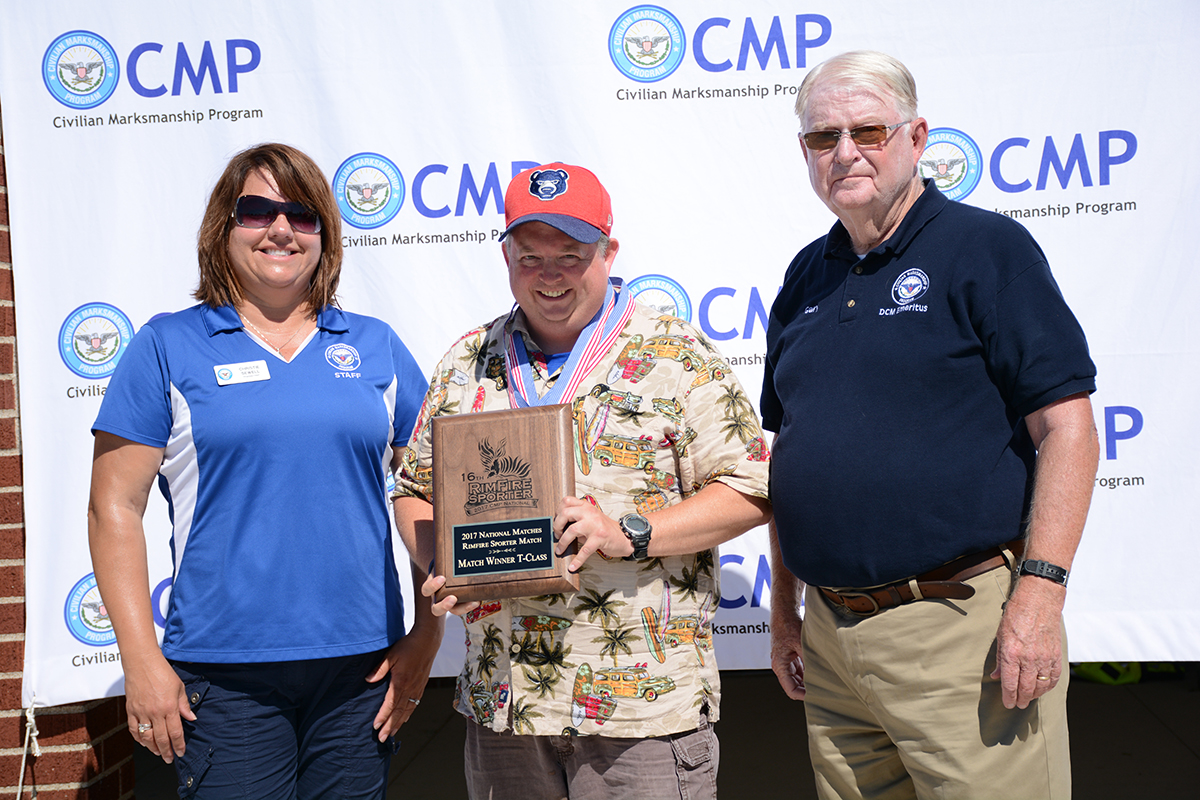 Payne, who holds the T-Class National Record, was also the High Junior of that class and placed second behind Peter Yarbro, 42, of Mishawaka, IN, who fired a score of 586-33x for the win.
Yarbro went on to win the Tactical Class with a score of 585-27x. Dylan Zettlemoyer, 18, of Turbotville, PA, finished fifth overall as the High Junior of the match.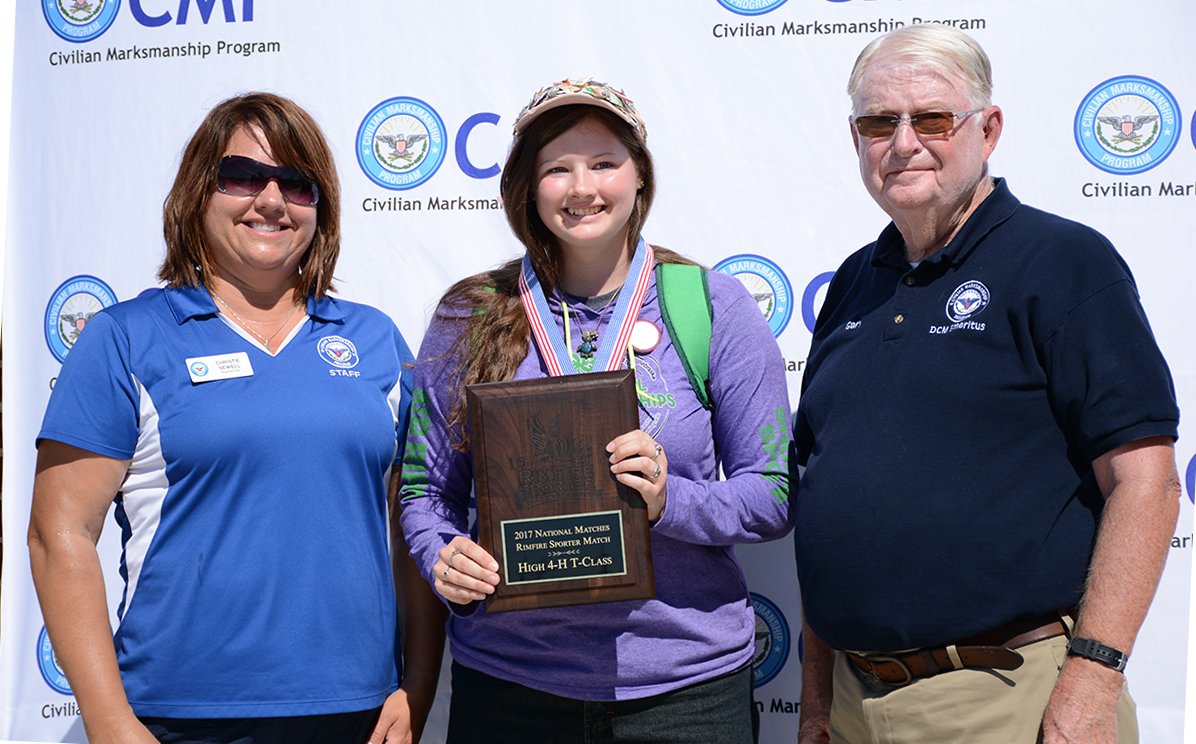 Brianna Toikkanen, 19, of Conneaut, OH, made marks in the Tactical Class for the third year in a row – having finished as the High Junior in 2015 and 2016 and this year earning High Woman in the category.
For a complete list of results, visit http://ct.thecmp.org/app/v1/index.php?do=match&task=edit&match=15053&tab=results.
Photos of all of the National Match events can be found on the CMP Zenfolio page: http://cmp1.zenfolio.com/f308381592.