William Keil Winner of CMP/Springfield M1A Match at Camp Perry
August 15, 2017
Civilian Marksmanship Program
▸
The First Shot
▸
William Keil Winner of CMP/Springfield M1A Match at Camp Perry
By Ashley Brugnone, CMP Writer
CAMP PERRY, Ohio – Overtaking the Springfield M1A Match fired at the 2017 National Rifle Matches was William Keil, 46, of Omaha, NE, with a score of 377-6x. He initially thought his score was only average – never dreaming that he could be the champion of the event.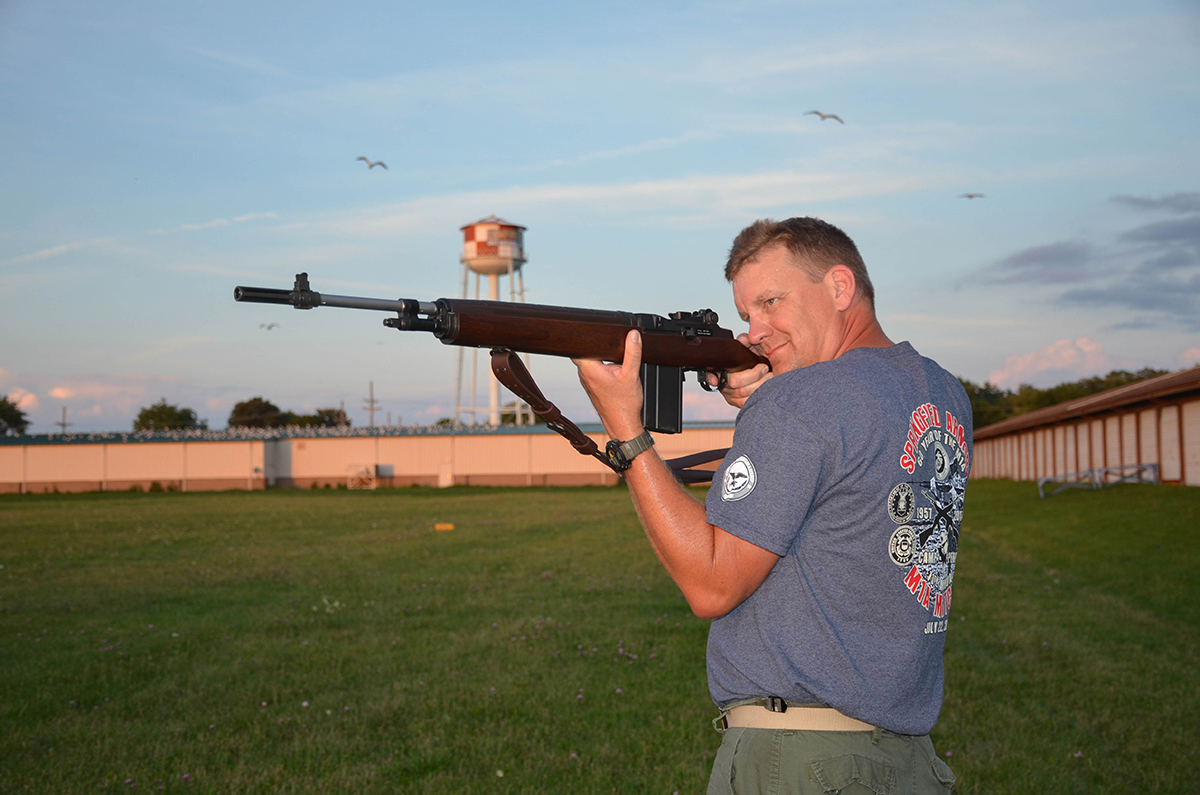 "I felt good about my shots. I was holding very well, but I did not think at all that I was going to make the cut," he said of his performance.
After the match was over and he had moved on with the rest of his day, a good friend of his sent him a text and said, "Congratulations on the M1A Match!" He didn't know what it meant until he took a look at the results list and found his name right at the first position.
"It shocked me," he said. "Being at the top of the list is just – wow, I've never had that."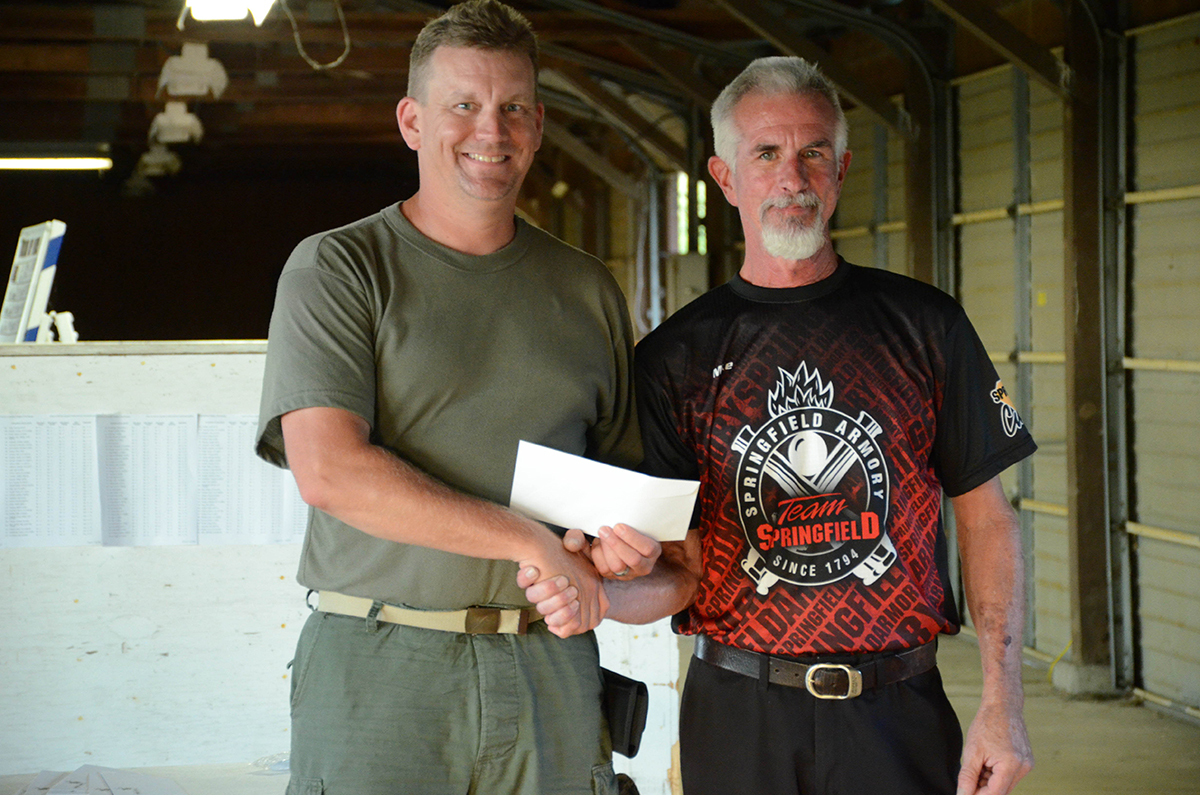 Keil grew up with guns and joined the military, where he was in the 82nd Airborne for four years. In 2001, he began competitive shooting competitions back home at Eastern Nebraska Gun Club. He's been competing in CMP and other matches consistently ever since then, for over 15 years now.
This year serving as his eleventh trip to the National Matches, the M1A Match was his first win. He also earned 10 total leg points during this year's Nationals with his M1A in the National Trophy Individual Match, where he shot a 478. He now only has two points left to earn before he'll receive his Distinguished Rifleman's Badge.
"Going Distinguished is very important to me. But this win really confirms that shooting the M1A – you can do it. Even when everyone is switching to the scoped AR's, the M1A is still functional and you can still win matches with it." he said.
Springfield Armory awarded $1,500 to Keil as the overall winner of the match. A Lewis Class System was used for the awards for the 2017 Springfield M1A Match. The 1st place civilian was Roy Mitchell, of Parma, Ohio, 376-8x, receiving $1000 from Springfield Armory. The 2nd place civilian was Nick Till, of Howell, MI, 375-8x, earning a $750 from Springfield Armory. The 3rd place civilian was Jerry Hixenbaugh, of Massillion, OH, 375-7x, earning $500 from Springfield Armory.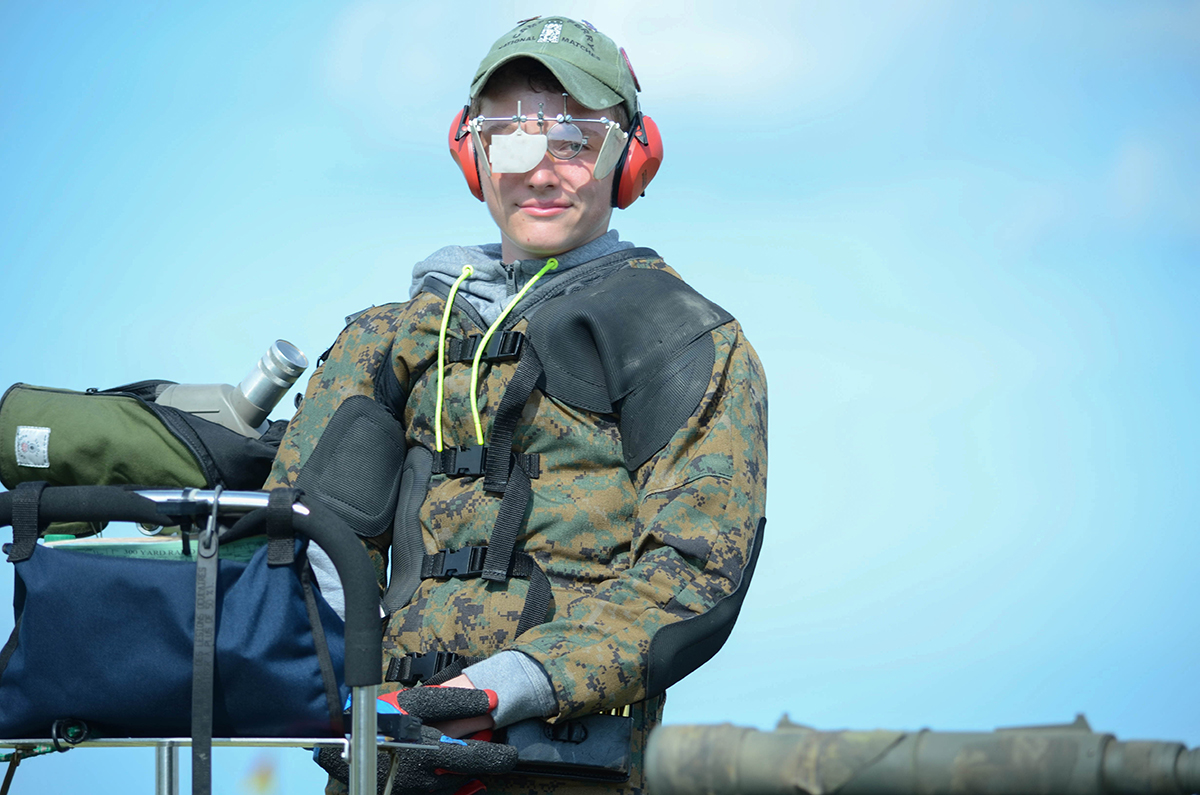 High Junior of the event was Brendan Clark, 14, of Brighton, MI. High Woman was Hanne Brantner, 47, of Waynesboro, PA, with William Aten, 65, of Kingwood, TX, earning the title of High Senior. The High Grand Senior was William Hammers, of West Bloomfield, MI. The High Service winner was SSgt Timothy Snyder, USMC. Each of these award winners earned a $500 Springfield Armory credit voucher courtesy of Springfield Armory.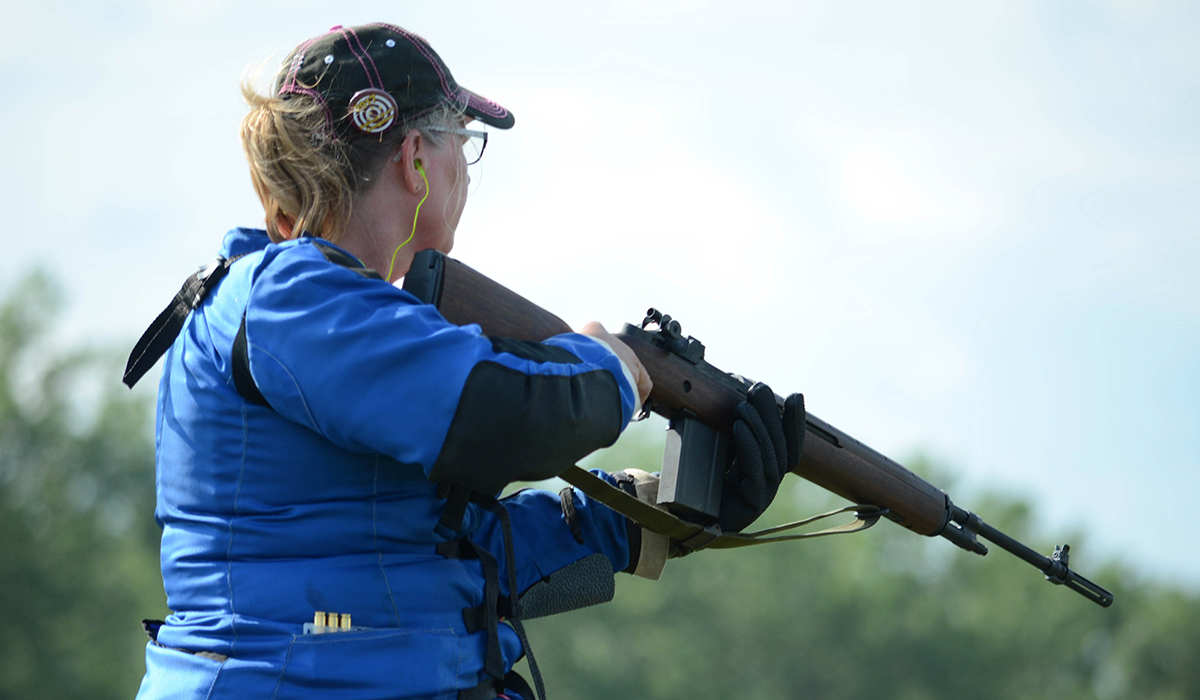 In addition to the awards listed above, Springfield Armory also awarded $200 credit voucher to the following competitors:
Bruce Baroffio
Thomas Dean
William Fairless
Jeffery Watson
David Geyer
Perry Wancheck
Andrew Wuertz
Daniel Hinton
Mark Bradley
Christopher Rufert
Tom Jones
Matthew Cwach
Charles Deilke
Randy Weirich
David Hartman
Andrew Stahl
Marc Lanzendorfer
Charles Meyer
Timothy Toomey
Dan Filippini
Charles Wideman
Jack Baker
Anthony Testa
John Lewis
The Springfield M1A Match, sponsored by and conducted in collaboration with Springfield Armory, was added to the CMP National Match events in February and provides an additional way for competitors of all ages and experience levels to enjoy the world of marksmanship. The match is set to return in 2018, with plans to be a permanent staple in the CMP National Match lineup.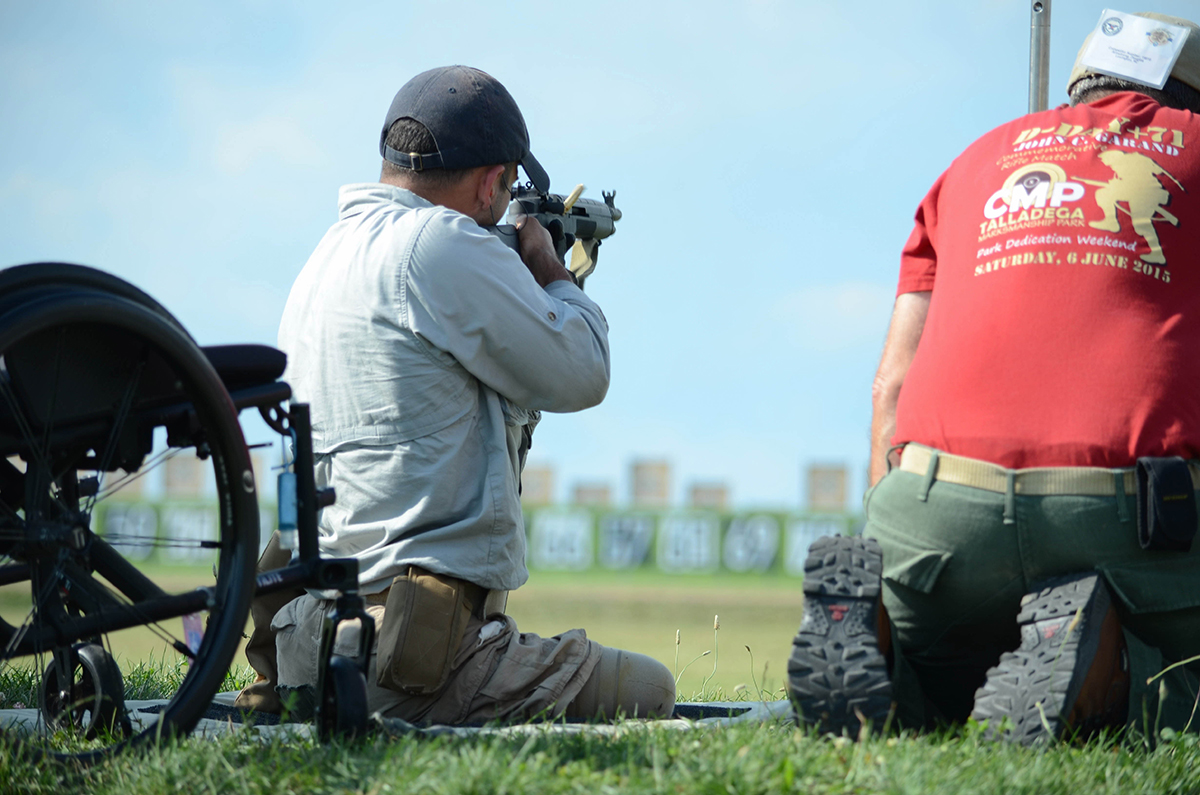 "CMP is very happy to partner with Springfield Armory Inc. to conduct the Springfield M1A Match," said Christie Sewell, CMP Programs Chief. " We had a great turnout with 446 registered competitors.  We lost some competitors due to bad weather in the morning, but the match was a great success.  We are looking forward to a bigger and better match next year.  Next year's Springfield M1A match will have a full day on Rodriquez range"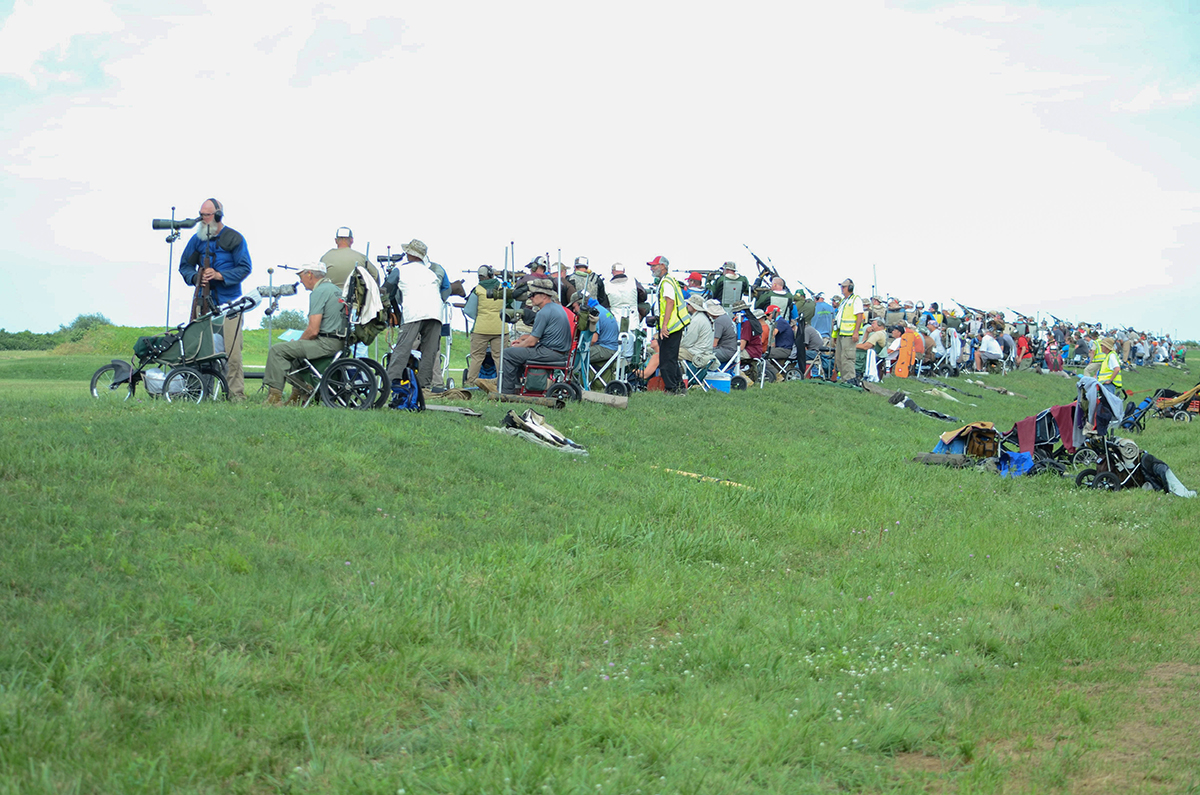 To view a complete list of results for the Springfield M1A and all other National Matches, visit http://ct.thecmp.org/app/v1/index.php?do=match&task=edit&match=15053&tab=results.
Photos of all of the National Match events can be found on the CMP Zenfolio page: http://cmp1.zenfolio.com/f308381592.