What It's Like to Shoot in College – And How to Get There, Part 4, Nathan Brewer, United States Military Academy – West Point, Freshman
May 17, 2016
Civilian Marksmanship Program
▸
The First Shot
▸
What It's Like to Shoot in College – And How to Get There, Part 4, Nathan Brewer, United States Military Academy – West Point, Freshman
 By Ashley Brugnone, CMP Writer

For some juniors, moving their shooting careers from high school into college is an indispensable goal. It's the chance to compete at an even higher level of competition, while also gaining a worthwhile and valuable education. But a lot of juniors, coaches and parents have absolutely no idea where to start in getting their athletes onto college teams – or what to expect when they get there.
The following series highlights questions asked of current college student athletes and coaches – some of whom are alumni of the Civilian Marksmanship Program. The series will cover how juniors can gain college attention, what they can expect in college as both athletes and students, as well as the sort of qualities coaches look for in their athletes – answered by those with first-hand experience.
Nathan Brewer, United States Military Academy – West Point, Freshman
 1) What is your hometown?
"Walla Walla, WA – wheat fields and wine"
 2) What is your shooting background? What team(s) did you previously shoot for? Any accolades?
"I shot for the Walla Walla High School rifle team for 2 years. I began shooting sporter class rifle my sophomore year of high school and then precision class second semester of my junior year. I earned 2nd place precision class in the 2015 3P Air Rifle Championships in Anniston, Alabama."
 3) Current major/minor?
Currently majoring in mechanical engineering
 4) How did you go about deciding which college was right for you to attend?
"I wanted to serve my country through military service, but also wanted a great college education – and West Point fit the bill."
 5) What do you feel are the differences between shooting in college and shooting in high school?
"The shooters in college are a lot more serious and determined to be successful, so there is a higher ratio of great shooters in college than high school. This is because it takes a really high level of commitment to make it to the college shooting level."
6) Smallbore is another part of being on a collegiate team. What did you think when you learned you'd have to shoot smallbore as well? What are the challenges of having to practice/shoot both air rifle and smallbore?
"Initially, the biggest challenge was learning small bore. There is a whole new feel to shooting .22s, and it is definitely harder than air gun. After getting fairly proficient at small bore, the biggest challenge was maintaining and improving both air and small bore scores. Going to West Point means having very specific amounts of training, so I often don't shoot enough air gun."
7) What are some things about college (shooting or outside of) that surprised you, that you may have not expected?
"One thing that surprised me about college shooting was the dedication that everybody had to succeed. Most of college shooters will not go on to shoot past college, but they still put in work like world-class athletes.
Another thing that surprised me about college is the extreme need for time management. Especially at West Point, success is often determined solely by how well a person can manage his or her time between 20 credits each semester, a sport and military training. I expected time management to be crucial, but not as essential as it is."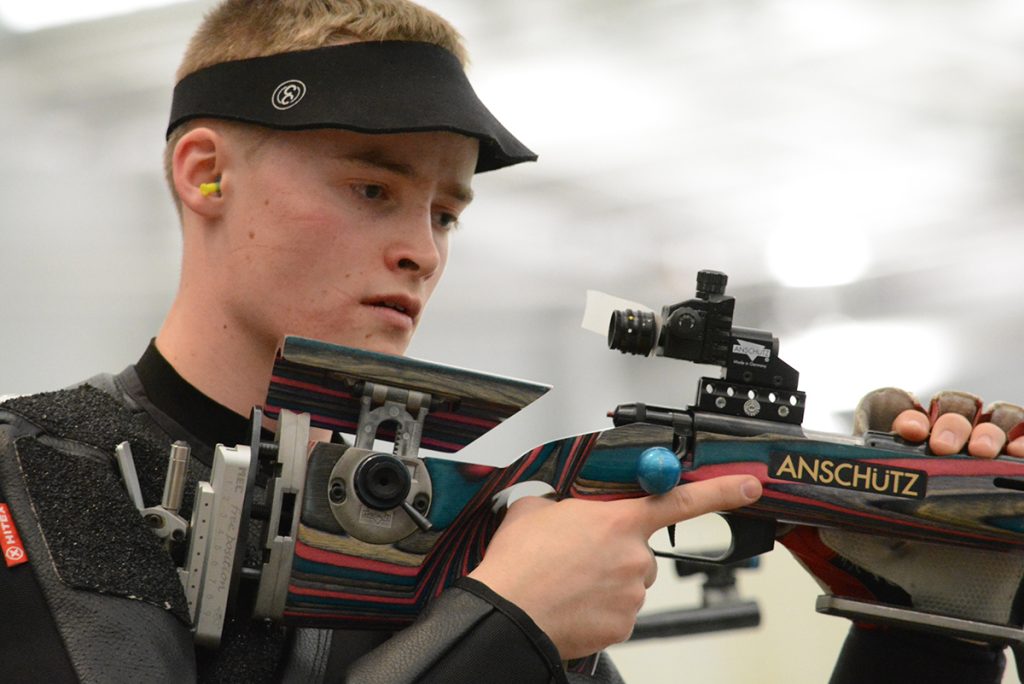 8) What do you enjoy about shooting in college?
"I enjoy meeting new people at matches and learning about other college experiences. I also love the level of competition at matches. The extreme dedication of college athletes creates a much more exciting atmosphere in matches."
9) Any advice for other juniors who may be looking to take their shooting career onto college? How should they get started?
"Anybody who wants to become a college athlete needs to start investing time in a sport as soon as possible because college-level competition requires college-level preparation and dedication.
Aspiring college athletes should also find something that drives them to have dedication and get results. Every sport has tough times where an athlete may question themselves, and having the mental fortitude to push through those moments is essential."
10.) How did the CMP help prepare you for collegiate shooting?
"The CMP matches I competed in brought together a lot of great shooters and began teaching me how dedicated I needed to be to excel in college."
11.) What did you expect going into your freshman year of shooting? What were your goals?
"I expected to learn small bore and improve my air rifle score. My initial goal was to make the travel team, and when I did that, my next was to go to NCAAs. Now that I have done that too, I am planning on medaling at NCAAs, hopefully as part of a team."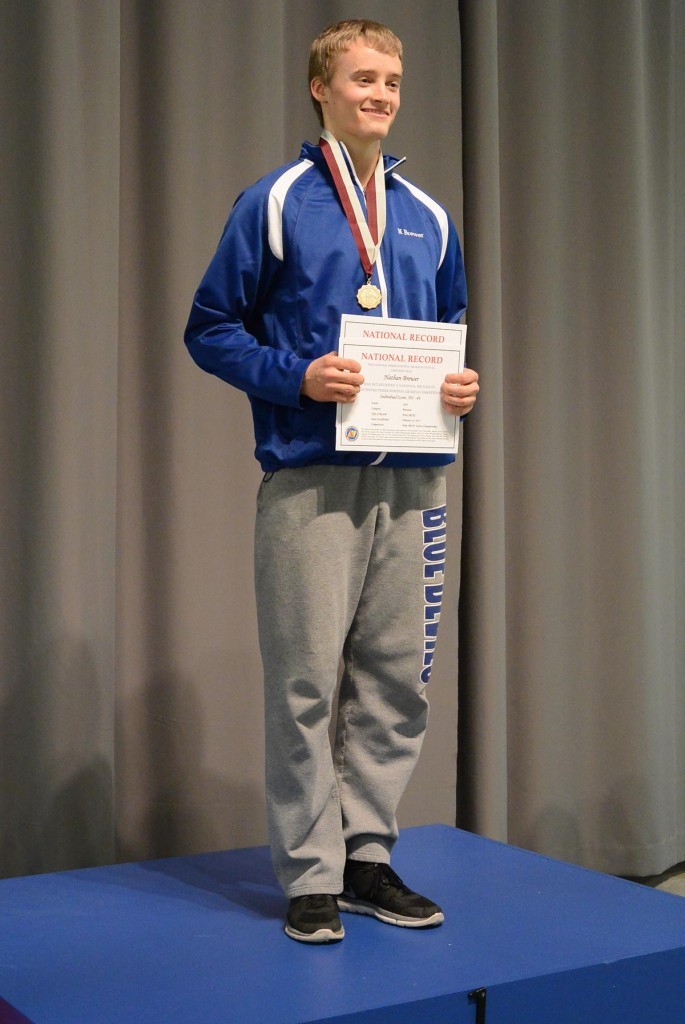 12.) What sort of accomplishments did you reach throughout the year?
"I made the travel team for every match as a freshman, I shot personal records in air rifle and got a good start in small bore. My biggest accomplishment was making it to the small bore final at NCAAs in my first year shooting small bore."
13.) What was it like shooting at the NCAA National Championship and making the finals? Were you nervous?
"I was not too nervous about my scores at NCAAs or in the final, but I was much more nervous about representing USMA the best I could. Shooting well was part of this, but displaying mental fortitude in the match was a big deal in my mind, and being courteous and respectful to everybody was important."
14.) What are you looking forward to in your future? (Shooting or otherwise)
"I am looking forward to becoming an upperclassman at USMA so that I have more freedom than plebe (freshman) year. I am also looking forward to competing against all of the shooters next year who I have met this year.
The level of competition is set high in college, but is even higher in friendly rivalries. These rivalries are not only fun, but create in competitors a more tenacious spirit towards competition and success. As the West Point saying goes: 'on the fields of friendly strife are sown the seeds that on other days, on other fields will bear the fruits of victory.'

Collegiate shooting not only pushes shooters to shoot better, but instills a fierce spirit of competition that will push them through some of the more demanding challenges in life. Oh, and we make great life-long friends along the way, as demonstrated by the close-knit community of past shooters and current supporters."