Washington Junior Feature: Reilly Sutton Marino
May 21, 2020
Civilian Marksmanship Program
▸
The First Shot
▸
Washington Junior Feature: Reilly Sutton Marino
By Serena Juchnowski, CMP Feature Writer
It's not about the awards you win, but about the memories you make. Nineteen-year-old Reilly Marino (Sutton), of Ferndale, Wash., does not consider herself an especially decorated markswoman but a devoted and patriotic one with ties to the sport that run deep.
Reilly's first experience with marksmanship was in elementary school.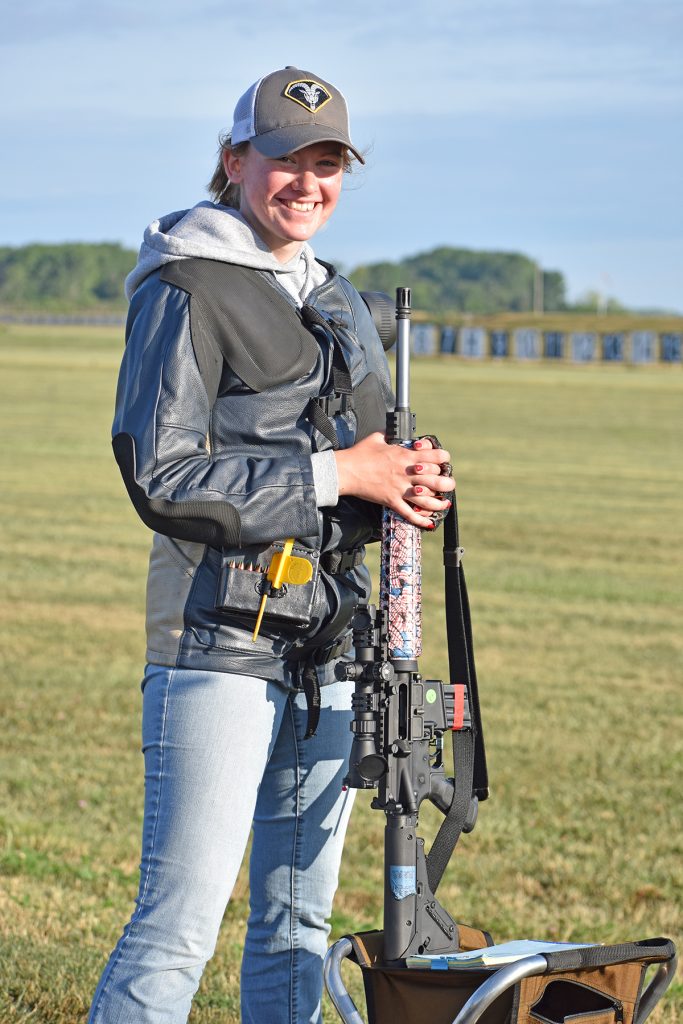 "My dad bribed me with a Dr. Pepper to get me to go to the range with him," she said. "I ended up falling in love with shooting, but we still get Dr. Peppers whenever we go to the range."
She started shooting NRA smallbore at the age of 10. She earned her Distinguished Expert award in the Winchester/NRA marksmanship qualification program at age 12, which made her the youngest girl ever to earn the rank at Custer Sportsmen's Club.
"My goal was to get it done before my 13th birthday, and I did that," Reilly said. "I was the youngest girl to have a Distinguished Expert [in my club] until just recently, one of my teammates made it at 11."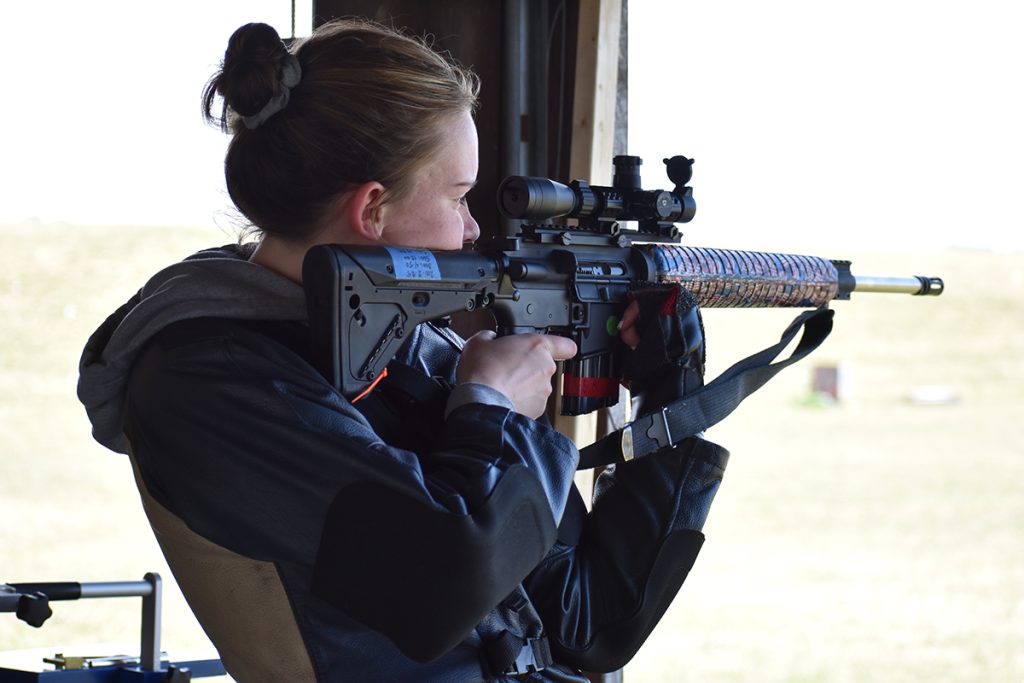 The smallbore program functions as an introductory team that sends the best shooters to the highpower program.
At first, Reilly was uncertain how she felt about highpower, saying, "I was kinda on and off about it for the first two or three years … when I turned 14, I became really serious about it, and when I was 15, I came to (Camp) Perry for the first time."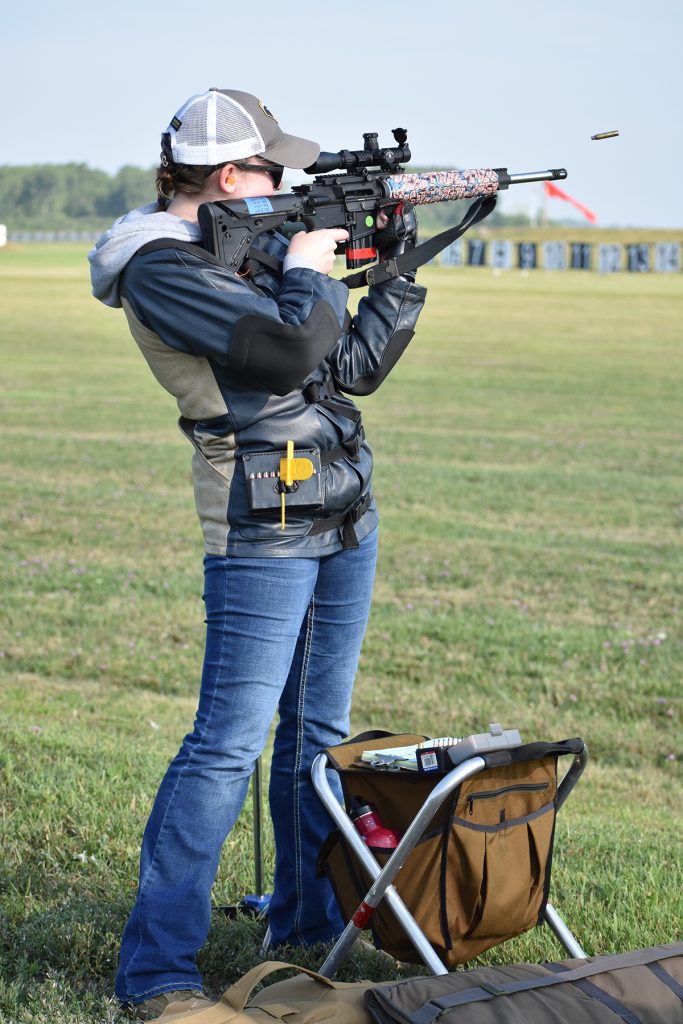 Though traveling to Ohio to shoot back-to-back NRA and CMP competitions for several consecutive weeks at Camp Perry's National Rifle Matches was originally overwhelming, it taught her that she needed to set individual goals for herself that were not based on what everyone around her had accomplished.
"My shooting career has been speckled with many small victories," she said. "I have never been a very decorated marksman, but in my mind, I have reached so many goals I never thought I could achieve."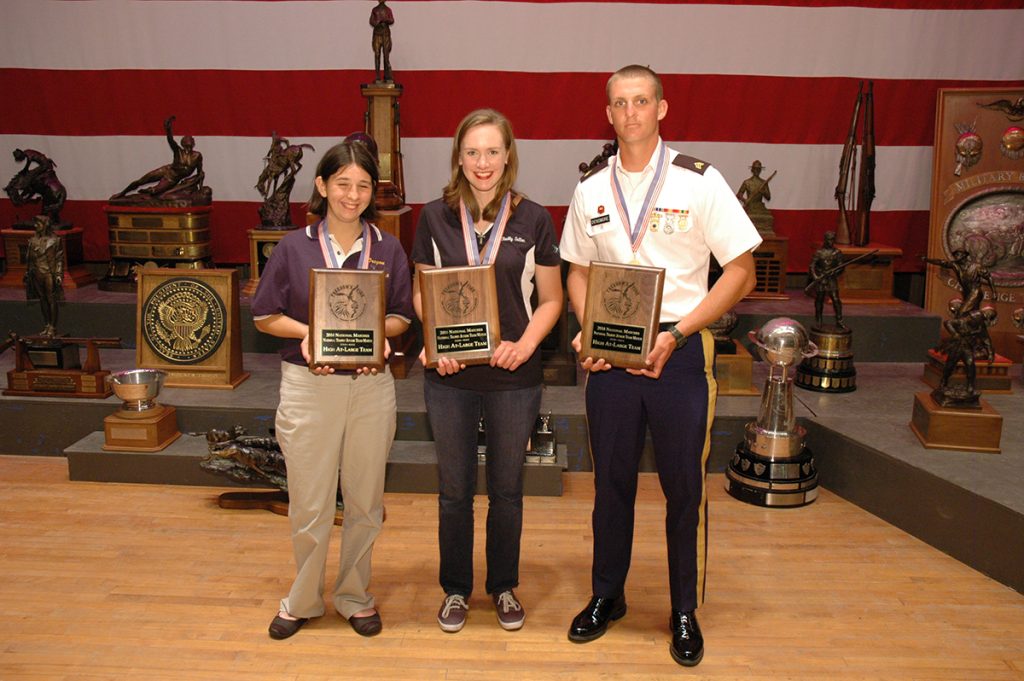 Reilly's proudest moment was in 2016, when she and her teammate Alex Cato won the out-of-competition category of the Freedom's Fire team match.
While her dad also enjoys shooting, his personal adventure into highpower has been minimal, though Reilly still connects all of her shooting experiences to her father.
"Shooting is everything to me. It was a great way for me and my father to bond, I learned great life skills because of it and it gave me a way to manage my emotions in a healthy way."
Reilly is thankful to have the support of her teammates and to be able to share her experiences with the other girls on the team. She realizes what an impact shooting has had on her as a person and in how she tackles whatever life throws at her.
"I didn't always wake up every morning excited to get out and shoot, but I was always proud of myself when I showed up and did my best with a good attitude," she explained. "It took me a long time to realize that I didn't always need to be the best at everything, and I learned that I needed to be patient and to just focus on the next shot."
The phrase "the next shot" could be a metaphor for anything in life, suggesting that not everything happens quickly and how you want it to, but there is always something to be learned. This year's match schedule is uncertain for everyone, but Reilly is already looking to the future, when she is no longer a junior.
"I plan to continue with the Washington State Junior Rifle Team as an assistant coach," she said. "I think it is so important to not only learn the discipline, but to pass it on. Our coaches spend so much time and energy helping us succeed, I think it is so important to help the next generation of shooters."
She is also eager to return to Camp Perry – a place that is special to so many, but that Reilly feels holds a part of herself.
"Camp Perry is such a unique experience," she said. "It's like being transported to a separate little world. I love the people, I love the sights, I love the sounds. I always discover something new about myself at Perry.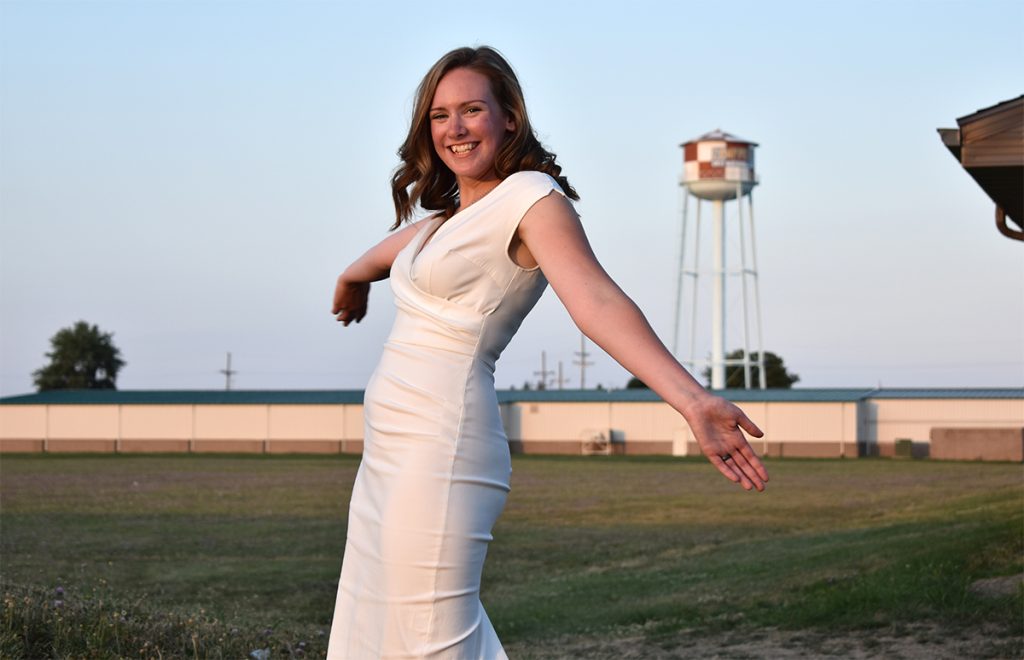 She went on, "Camp Perry has made a huge impact on my life. I have met some of my best friends there, it makes me strive to be a better marksman and I learn something new every time I go … it's a tradition and it's a huge part of my self-identity."
Reilly Sutton married her love Chris Marino last August, marking a new chapter of her life. Though her parents nor her husband have ever been to Camp Perry, Reilly jumped at the opportunity to have some wedding dress pictures taken at one of her favorite places on earth. This allowed her to not only bring a piece of herself she left at Camp Perry home with her, but made it possible for her to integrate her special place with her and her husband's special day.