Veteran Celebrates 91st Birthday at CMP's Petrarca Range at Camp Perry
October 28, 2022
Civilian Marksmanship Program
▸
The First Shot
▸
Veteran Celebrates 91st Birthday at CMP's Petrarca Range at Camp Perry
Harry Gaunt turned 91 on Oct. 2, 2022. After 90 years of celebrating birthdays, he decided to spend his latest along the shore of Lake Erie – specifically at the Civilian Marksmanship Program's (CMP) Headquarters at the Camp Perry National Guard Training Facility in Ohio.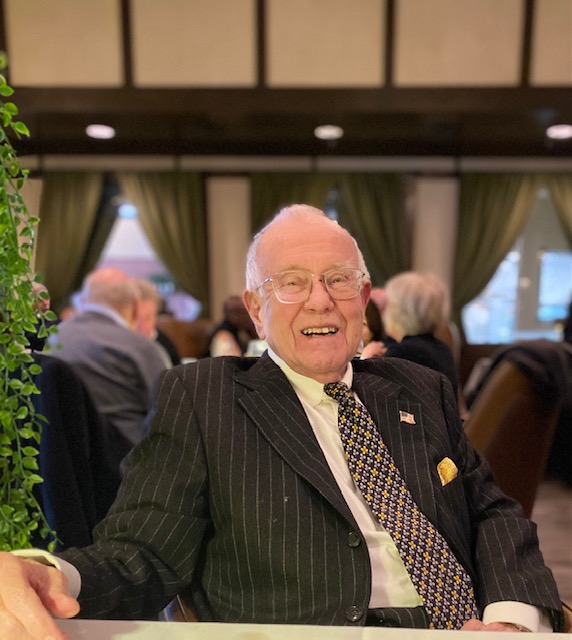 Harry had never been to Camp Perry before but had heard about it in the past from CMP publications and other marksmanship organizations. It became a destination during a family road trip when his daughter, Stephanie Vanderwilt, and her husband Stewart drove from their home in Colorado to pick up Harry at his home in Indianapolis to journey on to Camp Perry.
"We stayed in a townhouse on base, and it was perfect," Stephanie said. "We plan to come back!"
One of the many offerings at Camp Perry is CMP's own outdoor electronic target line housed at Petrarca Range, which is open weekly for public use.
Petrarca Range is home to 10 electronic rifle targets, enhanced by Kongsberg Target System (KTS) technology and set up at 100 yards. The targets, which may be simulated up to 600 yards, work through the power of acoustics – "hearing" the shot and accurately determining its location. The range also holds five cardboard pistol targets capable of being set up at 50 feet or 25/50 yards. The range is open to the public every Monday through Nov. 14, when it closes for the season before returning to a regular schedule in the spring.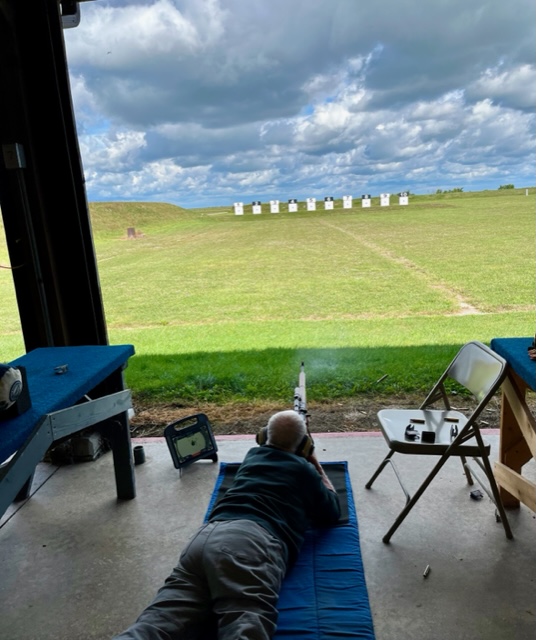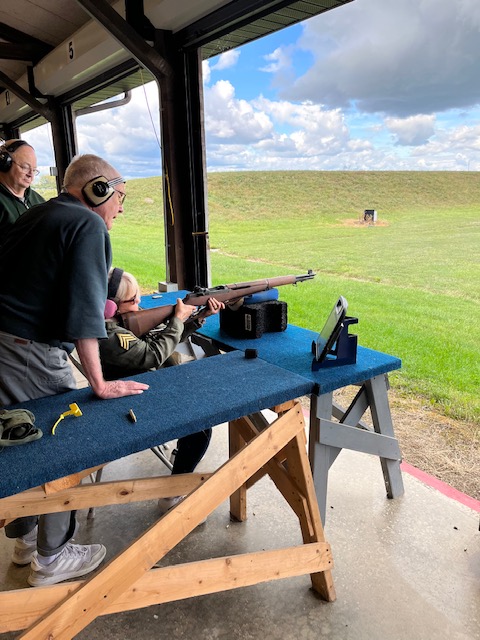 During the trip, Harry and company fired their M1 Garands on the range and browsed through the assorted merchandise at the CMP North Store, also located on the grounds of Camp Perry.
The trio had previously taken an excursion together in September 2020 when they headed south to CMP's Talladega Marksmanship Park in Alabama to shoot long distance on the facility's 600-yard range. It was there that Harry bought his own M1 at Talladega's Pro Shop, which he used on his trip to Ohio.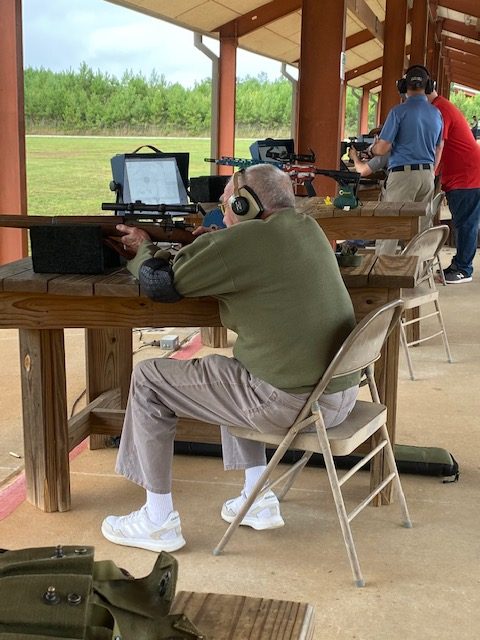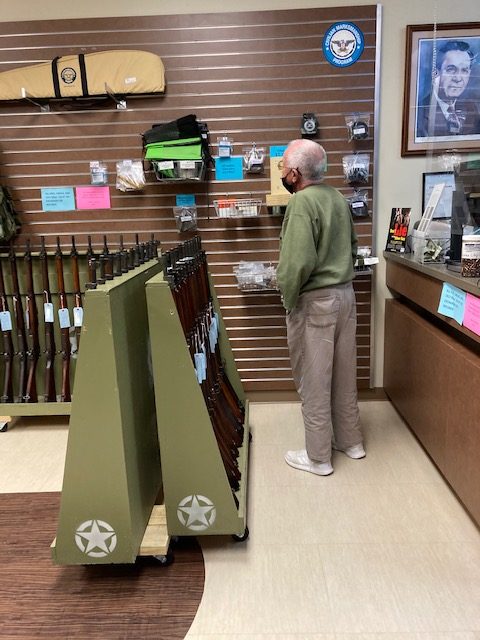 "Camp Perry was great," Stephanie said. "The accommodations and the guys working there were all really friendly and awesome. They went above and beyond to help us make the trip special."
Born in a small town called Dunkirk, Ind., in 1931, Harry always loved guns. His grandfather taught him how to use a firearm when he was eight years old using a .22, and he grew up shooting with his dad, Ralph.
Harry joined the Marines in 1951, during the Korean War, and was deployed three times. He wanted to be a Scout Sniper and could have qualified but was assigned to computers instead. Though he was placed in a technological specialty, he has never owned a computer or a smart phone – not even wireless or cable tv.
After his career in the Marines, the high school graduate, jeweler and watchmaker (trained by his father who was also a jeweler) started his own line of successful stores around 1956, designing his own custom pieces.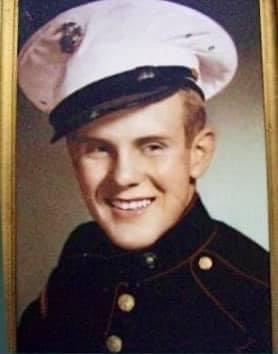 Harry was also the National Champion in Sidecar Motocross in 1975 and even competed in Europe. He went on to have two daughters: Stephanie and her sister Nicole, who passed away around 10 years ago. Harry eventually gifted the original .22 rifle he used with his grandfather to his own grandson, Alex, who became a Cavalry Scout 19 Delta after he was inspired by Harry's service and the tragedy of 9/11.
At age 85, Harry retired. He now spends his days enjoying his favorite hobbies, like going to Camp Atterbury in Indiana every Sunday to shoot on the 100-yard range. He mostly uses rifles and .45s, though he's been known to shoot his Thompson machine gun as well. No matter how he fills him time, he'll remain, as Stephanie refers to him, "91 years young" – full of spunk, a little quirkiness and a zest for life.
"Everybody loves my dad," Stephanie said. "He's a character."
If you'd like to try CMP's Petrarca Range, learn more at https://thecmp.org/ranges/cmp-targets-at-petrarca-range/. Likewise, info on the CMP North Store can be found at https://thecmp.org/cmp_sales/cmp-stores/.