Neubauer and Graw Top EIC Match During CMP-USMC Junior Highpower Clinic
July 29, 2014
Civilian Marksmanship Program
▸
The First Shot
▸
Neubauer and Graw Top EIC Match During CMP-USMC Junior Highpower Clinic
By Ashley Brugnone, CMP Writer
CAMP PERRY, OH
On July 15-17, a group of 147 junior marksmen gathered at Camp Perry to take part in the Civilian Marksmanship Program (CMP)/United States Marine Corps (USMC) Junior Highpower Clinic. The course is designed to enhance rifle knowledge and skill, both mechanically and during competition. Juniors just beginning their rifling careers and those looking to further develop their abilities participate in the course year after year.
"I took this because I wanted to get better, and I think I accomplished that," said Nathaniel Lapp, 14, of Strongsville, OH. "Before, I was dry fire practicing every day, and this has given me more knowledge in windage and things like that."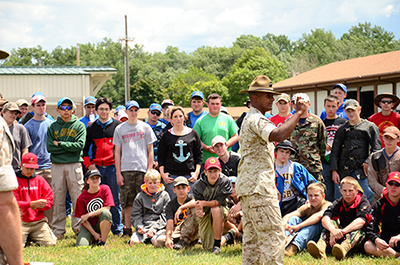 The clinic offers advanced instruction on service rifle technique from members of the U.S. Marine Corps Rifle Team, with support from the CMP. Clinic-goers receive classroom training as well as hands-on experience at the range from the 200-, 300- and 600-yard firing lines. Juniors must complete the Small Arms Firing School before attending the USMC Clinic.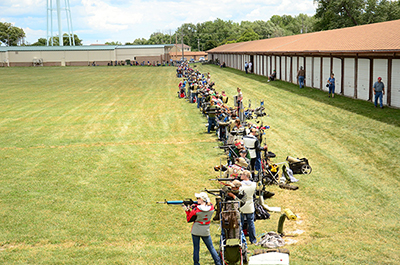 "Everything here went pretty well. I had a crossfire from the 600, which wasn't good, but I still came off better than my average from there, so I was happy," said Charlie Pistole, 18, of Bumpass,VA. "The instructors were very good and patient. I'll most likely take this clinic again."
On the final day of the course, all juniors compete in a true Excellence-In-Competition (EIC) Match. The top 10 percent of competitors who have not received previous points have an opportunity to receive their introductory leg points towards earning a Distinguished Badge.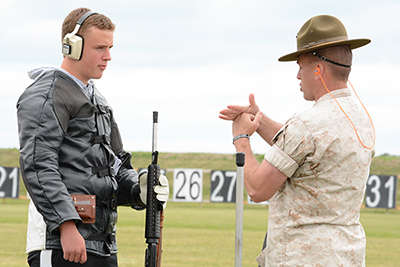 Obtaining his first EIC points was Jack Graw, 15, of Murrysville, PA, who fired 476-12x. Sean Depolo, 20, of Escondido, CA, finished just behind Graw in second place with a score of 472-8x, while Jared Lindsley, 15, of Waterford, PA, recorded a score of 470-10x for third. A total of 11 eligible juniors received their first 4 points. The cut-off score was 453-10X.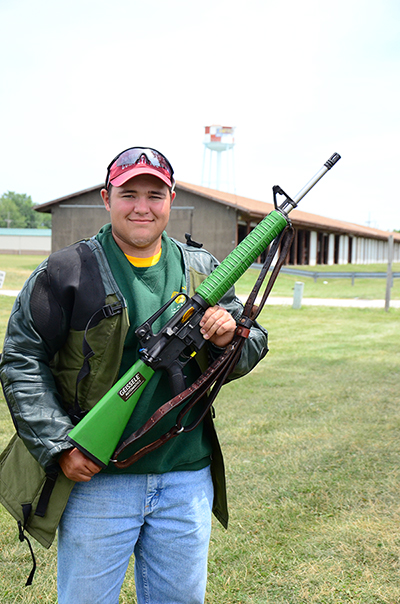 In the overall match, including competitors who have received previous EIC points, Nash Neubauer, 20, of Amston, CT, led the pack.
Following Neubauer in second place was Lane Ichord, 20, of Waterford, CA, with a score of 478-12x. Jacob Nelson, 16, of Escondido, CA, earned the third place spot with his score of 478-10x.