USAMU's Spc. Ivan Roe Continues to Excel Through Flourishing Rifle Career
February 10, 2022
Civilian Marksmanship Program
▸
The First Shot
▸
USAMU's Spc. Ivan Roe Continues to Excel Through Flourishing Rifle Career
Spc. Ivan Roe, current member of the U.S. Army Marksmanship Unit (USAMU), is a fierce athlete to watch out for on the range.
In 2021, Spc. Roe, 26, was the leading scorer of the CMP's Three-Position Aggregate Smallbore competition held during the annual National Matches at Camp Perry, Ohio. It was his first trip to the event, where he also earned third overall in the Prone 6400 Aggregate Championship, fourth in the Prone Iron Sight and Any Sight competitions and led the Smallbore Prone Elimination event.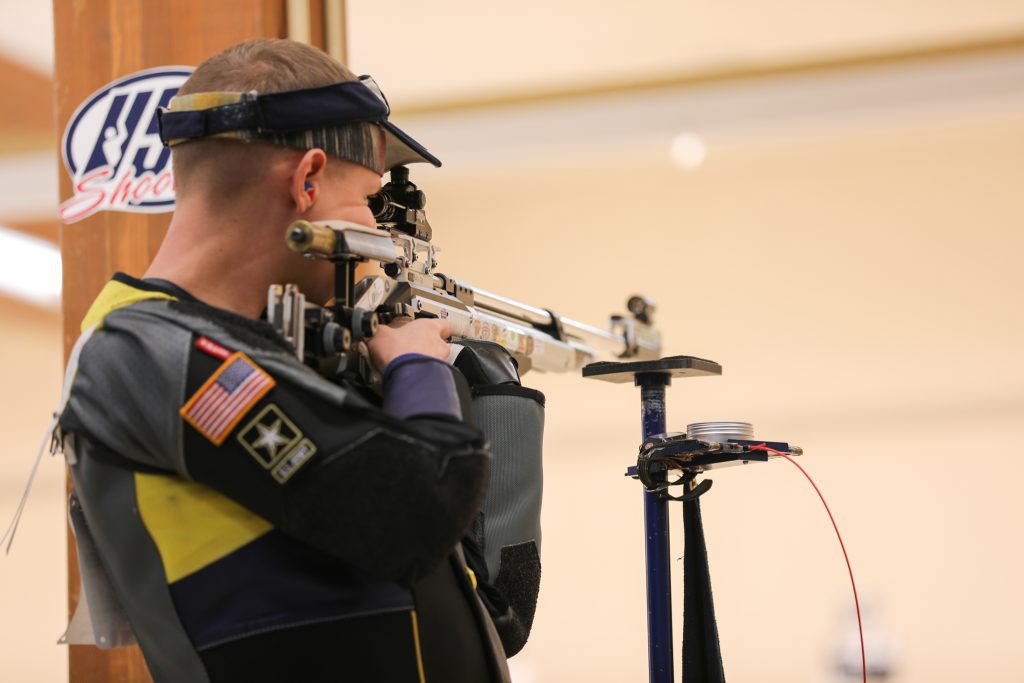 "I really had no expectations," he said, at the time, of his first trip to Camp Perry. "Every day I got down, it was, 'What's going to happen today?' It's been a learning experience the entire time."
The same can be said, up to this point, about his career in marksmanship.
Roe became involved in the sport when his dad signed him up for local BB gun courses at Jaycees Club, around his hometown of Manhattan, Montana, when he was 7 years old. There, he learned about gun safety and proper shooting techniques. After his first year, he decided to keep on shooting and hasn't stopped since.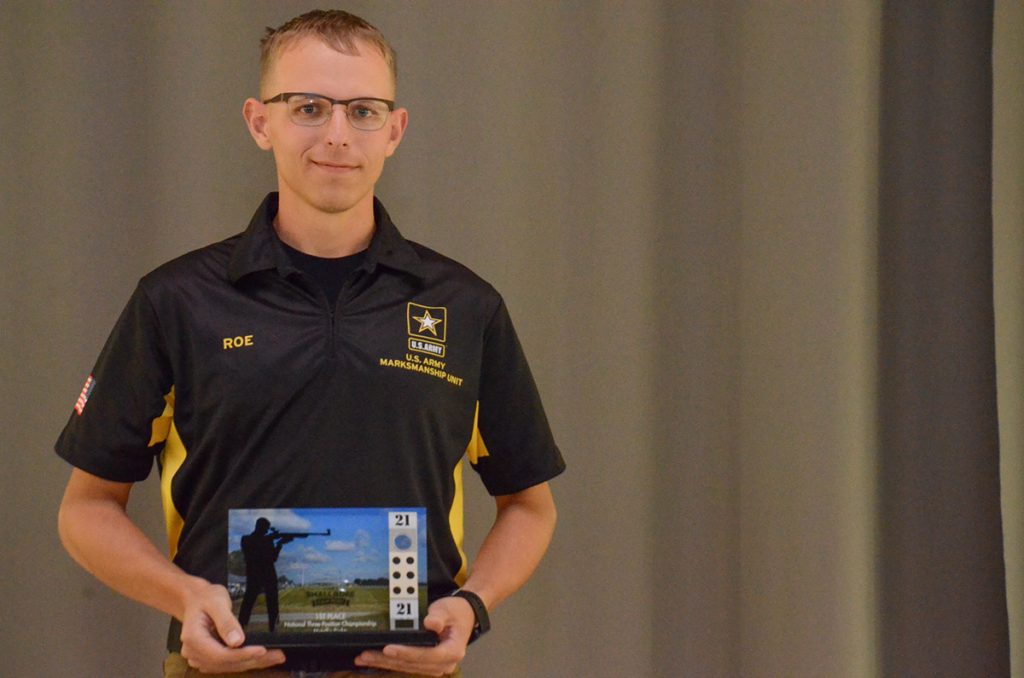 "I found out I was pretty good at it, and that's really it," he said, simply, of his start. "I just kept signing on year after year until it was 19 years – down the road and I'm in the Army."
As a junior, Roe was a member of the Gallatin Valley Sharpshooters. He placed 15th at the 2014 Junior Olympics, firing a score of 610.4 both days of competition. Showing talent, he contemplated the prospect of taking his abilities to the next level.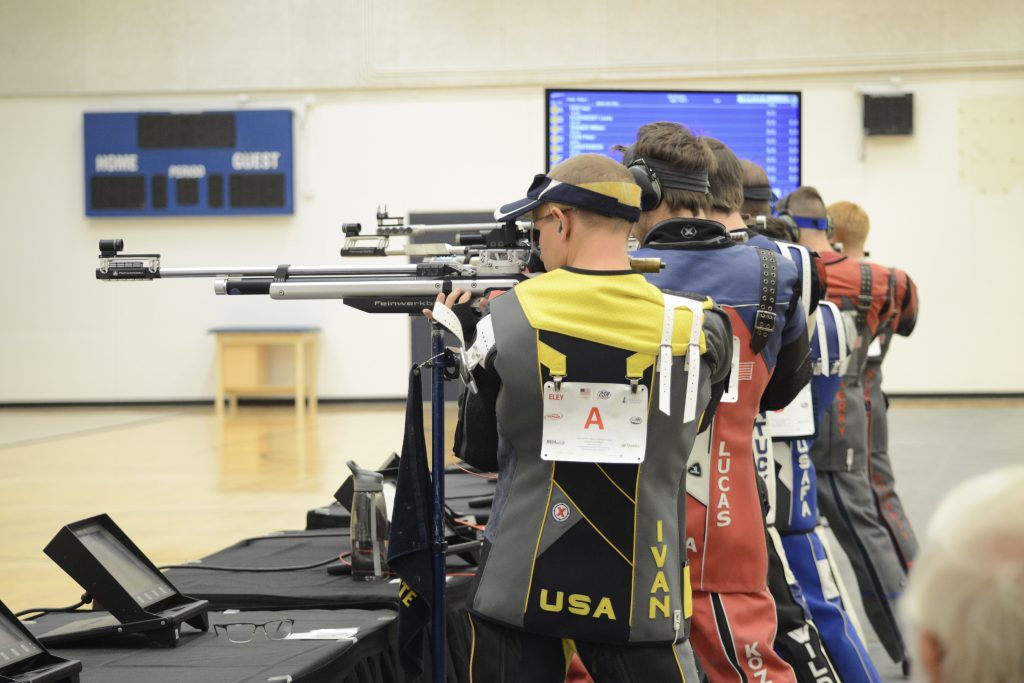 "Originally, I wasn't sure if I wanted to play soccer or shoot rifle in college, but I knew I wanted to do one of them," he explained. "It wasn't until USA Shooting's Winter Airgun my senior year, talking to college coaches, that I really realized that not only did I want to compete in college, but I could be really good at it too."
Soon after, in 2015, he joined the Murray State Racers collegiate rifle team where he spent four years as a NCAA athlete. He started out strong – earning first-team All-Ohio Valley Conference (OVC) honors, named to the OVC All-Newcomer smallbore and air rifle teams and was honored with the title of OVC Freshman of the Year.
"To me, Murray State felt like home," Roe said. "It was a small college town in a rural part of the country, just like where I grew up."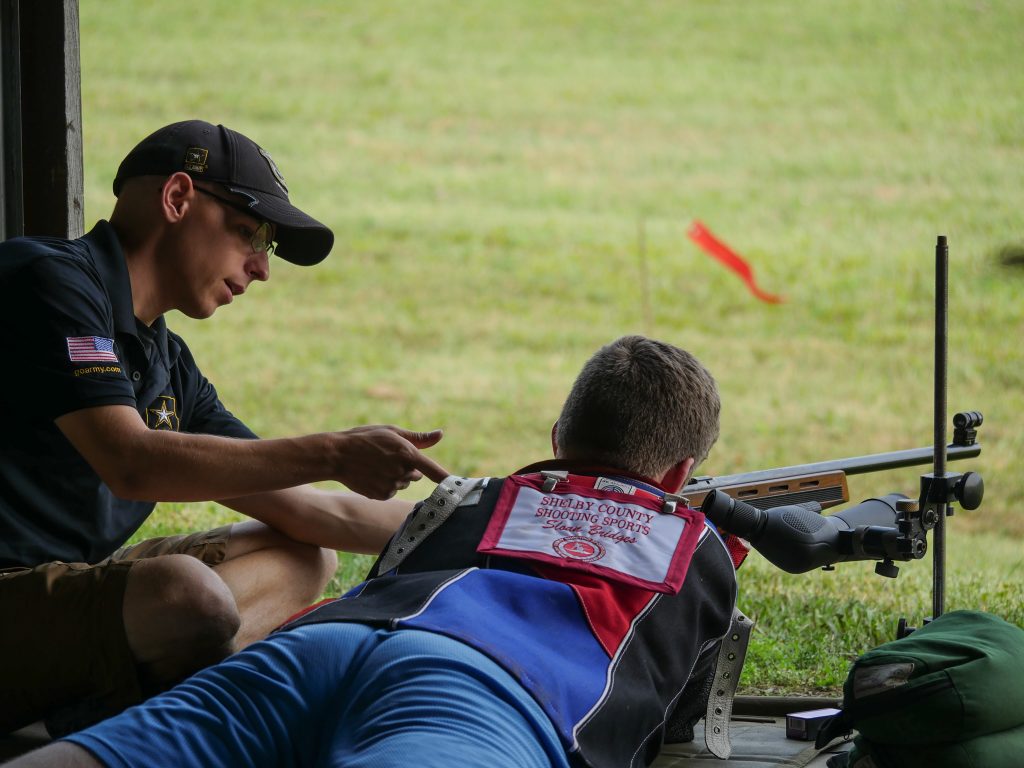 It was also during his freshman year that a profound teaching moment occurred during one of his matches.
"It was a match that I was incredibly nervous about beforehand because I had been shooting really well that season and didn't want to let my team down – I knew they were relying on my score," he said. "Our senior at the time, Kelsey Emme, came over to talk to me and try to calm me down. She told me to remember why I was doing this, why I was shooting. She told me it wasn't to win or to shoot scores for the team – it wasn't even about the team. I was shooting because I loved the sport, and that was it."
It's a narrative that he often thinks back upon, even today, when he needs to ease the pressure of competition on the firing line.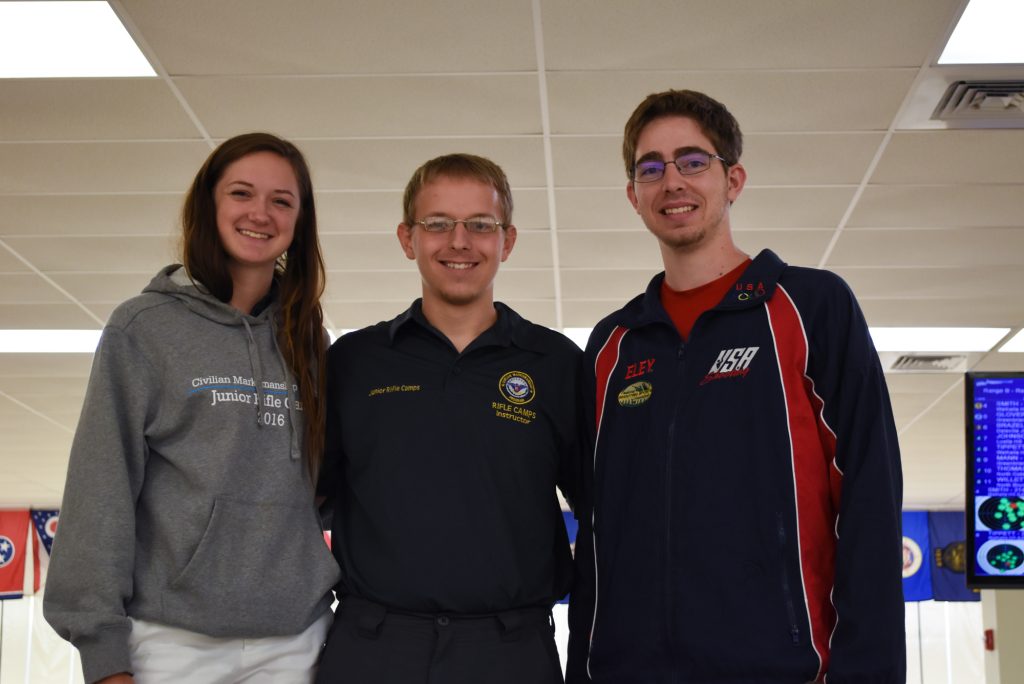 "What she said has really stuck with me throughout the years," he continued. "And I still tell it to myself when I'm feeling extremely nervous before matches."
In the years that followed, he went on to be first-team All-American for both smallbore and air rifle and earned several academic honors, among which were the prestigious Elite 90 award and CoSIDA Academic All-American. He was also named the OVC Smallbore Athlete of the Year during his sophomore and junior years as well as Co-Air Rifle Athlete of the Year his sophomore year. His proudest moment came during his junior year, when he consistently set and broke his own school records – ranking as one of the best college shooters in the country.
But, according to Roe, his memories of his time at Murray State are marked by more than just his own accomplishments. It was the athletes around him that made his college experience even more enjoyable.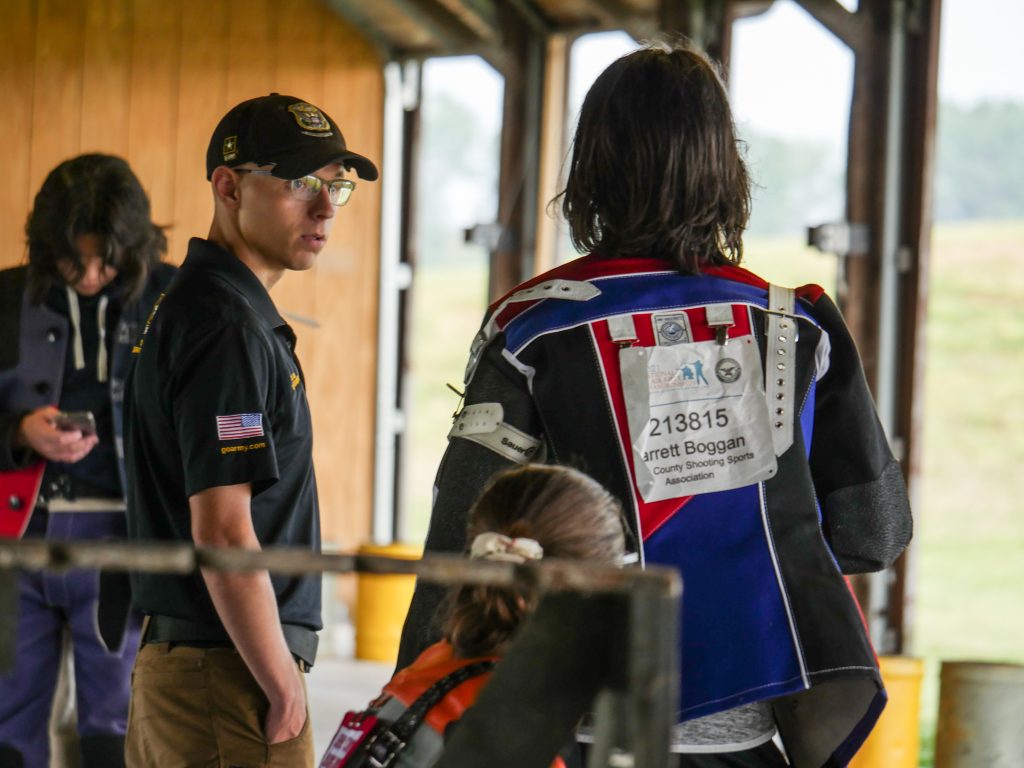 "The team was more teammate-oriented than individual goal-oriented, which I liked," he said. "We were more concerned with helping each other get better than we were focusing on ourselves getting better."
"We didn't just want to win as an individual. If we won, we did it because we were trying to do it as a team."
While in college, Roe dedicated time to being a CMP Junior Camp Counselor for two years as well as a range technician for the camps for an additional two years. Participating in the camps not only allowed him to lead others in their own marksmanship skill development but also opened a new perspective into his own positioning techniques – helping to better understand himself.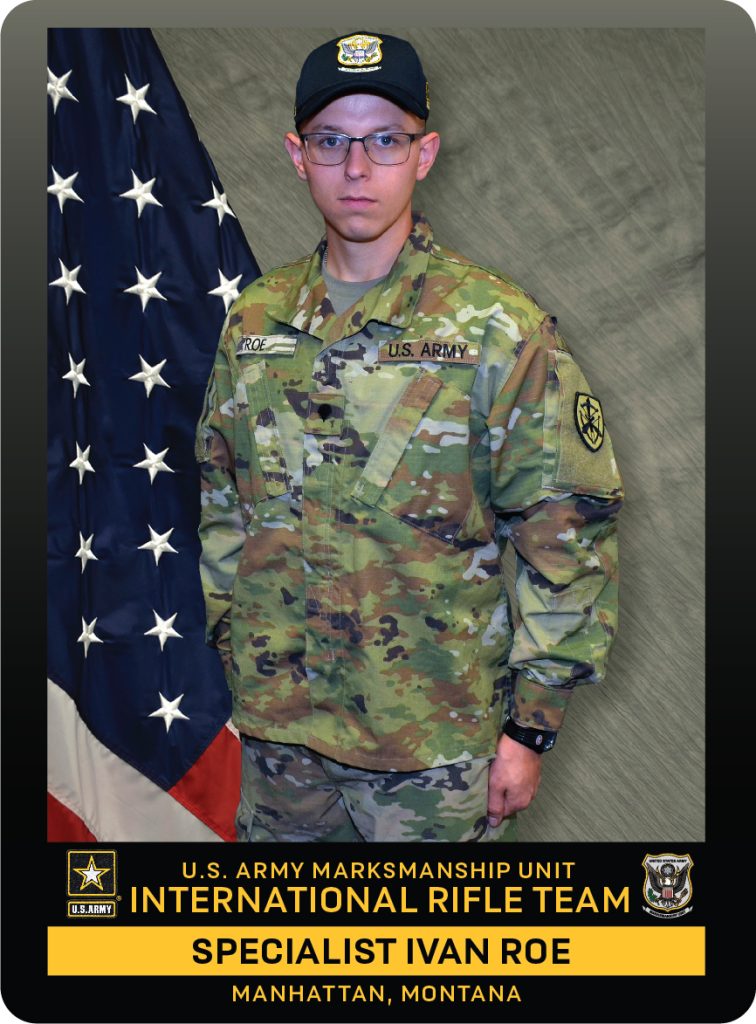 "It was crazy," he said. "I had never worked an actual coaching/mentoring job before, so it was a steep learning curve for me. But, I found it to be really rewarding. Being able to listen to other counselors talk about their shooting allowed me to take parts of what each of them did and build it into something that really worked for me."
"It showed me how much I love this sport and how much I really enjoy learning new things about it," he admitted. "And passing that on to others."
Near the middle of his senior year, he thought to his future. He knew that his time at Murray State was ending, but he also knew he wasn't anywhere near ready to quit shooting. Hoping to find an outlet that would guarantee range access, funding and coaching for his career, he turned to the USAMU – a group known for its exceptional soldiers and athletes.
"It seemed like the obvious choice for me," Roe said.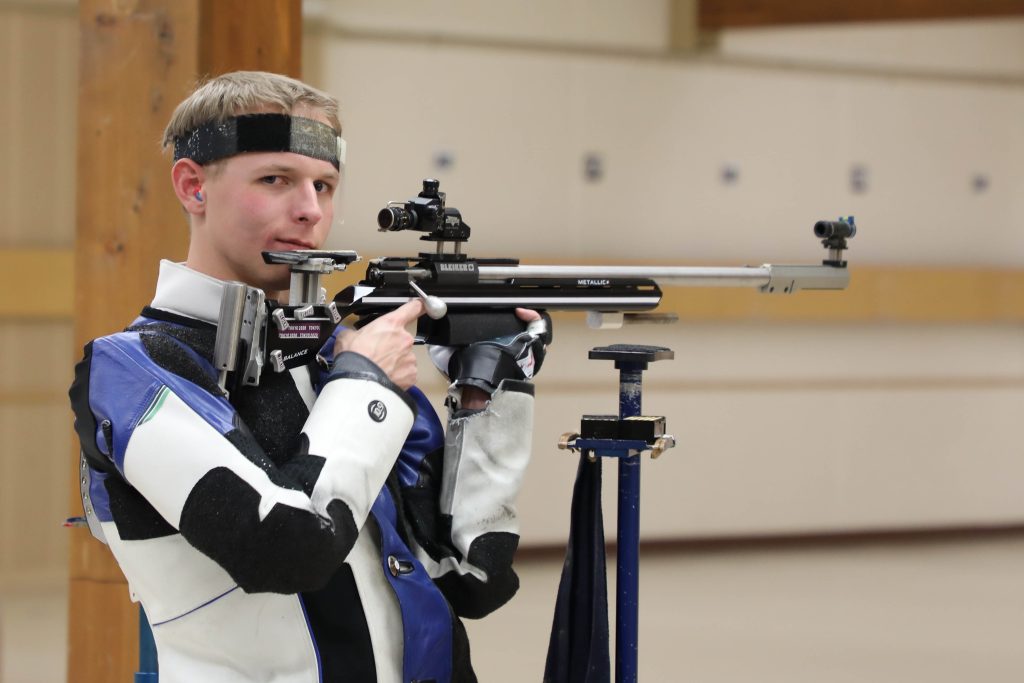 He enlisted on Army active duty in July 2019 and was assigned to the USAMU International Team as a shooter/instructor. With the team, he plans on working toward his ultimate goal of reaching the Olympic Games in 2028 and possibly even through 2032. He has also considered becoming a college coach to stay involved in and give back to the sport that has given him so much in return.
"I have learned that I am so very far away from being done with this sport," he said. "There is still so much out there that I want to master and accomplish, and I plan on being here until I do."