USAMU Athlete, Olympian Refines Impressive Rifle Career Through Precision and Love of the Sport
May 3, 2022
Civilian Marksmanship Program
▸
The First Shot
▸
USAMU Athlete, Olympian Refines Impressive Rifle Career Through Precision and Love of the Sport
Alison Weisz, 26, is a self-proclaimed "nerd in life." She's a lover of science, specifically sports science, and has dedicated herself to a careful plan of calculated nutrition, weight-lifting, cardio, recovery, periodization and mental training that has helped carry her to success on the national and world stage.
"I guess my interest for learning new things could be considered what initially drew me to the sport," she said of marksmanship.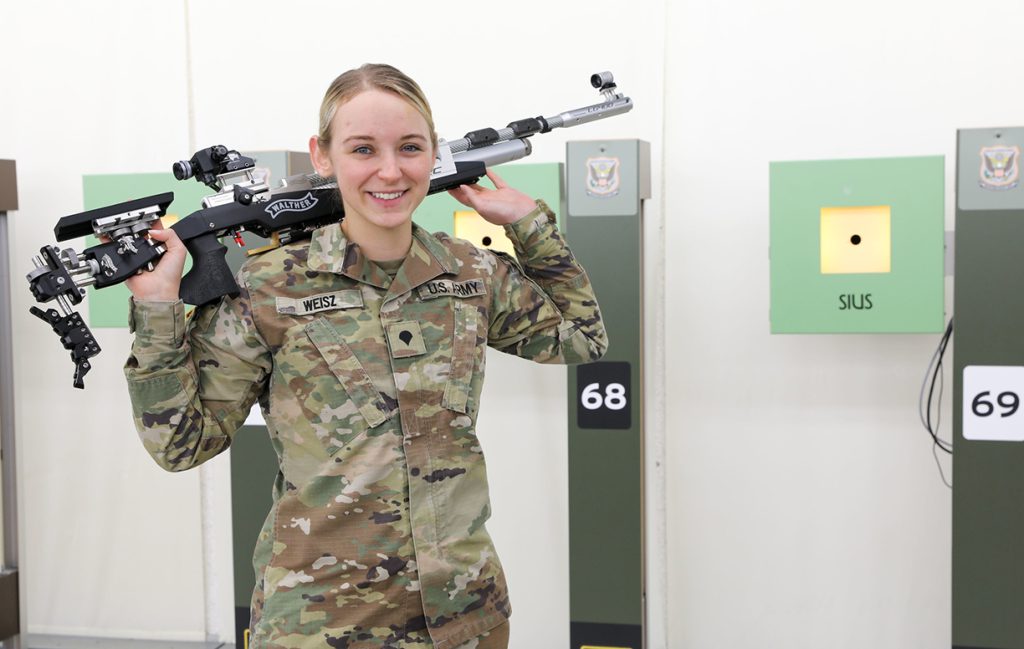 A talented markswoman and current member of the U.S. Army Marksmanship Unit (USAMU), Weisz has amassed an abundant list of successes. She fulfilled a dream by securing a spot on the 2021 Tokyo Olympic Team USA – competing in both women's 10-meter air rifle and the 10-meter air rifle mixed team events where she finished 14th and sixth overall, respectively.
At the 2022 International Shooting Sport Federation (ISSF) World Cup in Rio de Janeiro in April, Weisz and Tokyo gold medalist Will Shaner earned the bronze medal in the mixed team air rifle event. Weisz also earned silver in the 10m air and women's team 10m air rifle events at the 2021 ISSF World Cup in New Delhi.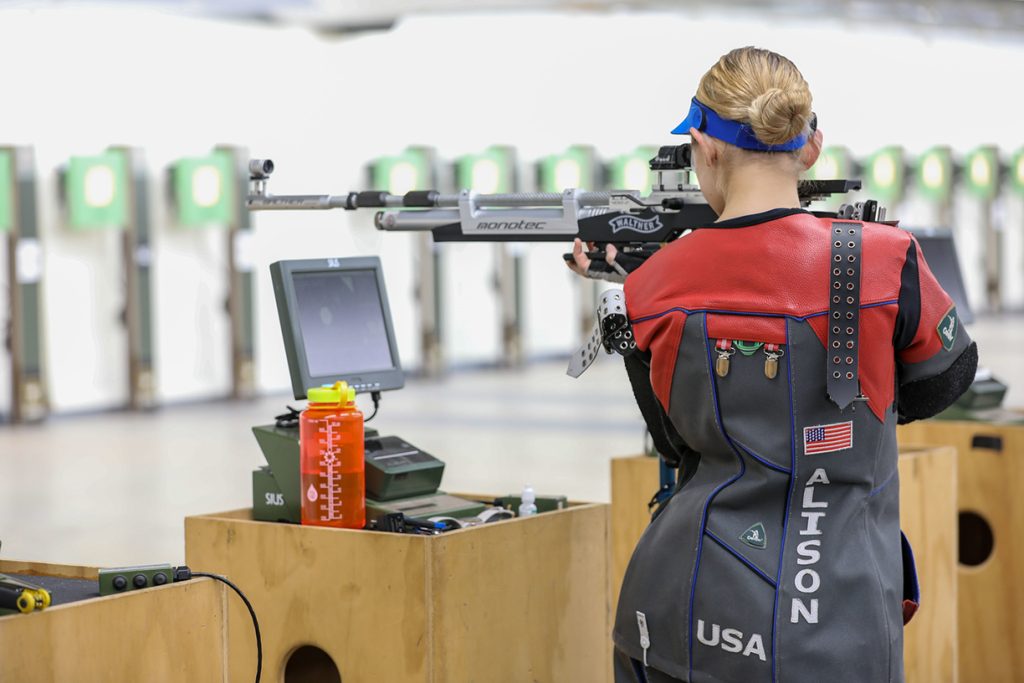 In 2019, Weisz received gold at the Pan American Games in Lima, Peru, in the women's 10-meter air rifle competition and earned the final United States Olympic quota spot and ultimately her own ticket to Tokyo. In 2018, Weisz claimed the overall win at the USA Shooting Winter Airgun event (one of the most anticipated events of the year for air gun athletes) and went on to earn second overall at the match the following year – just to name a few of her accomplishments.
The postponement of the 2020 Olympics led Weisz to keep moving along her list of dreams by becoming Spc. Alison Weisz of Company B, 369th Adjutant General Battalion, based out of Fort Benning, Georgia. There, she's worked to earn her place as a member of the USAMU.
"Now that I am at this elite level, I've found more to love (about marksmanship) and occasionally be frustrated with! I love pushing my limits to see how far I can go and how much better I can make individual aspects of the process through my training," she said. "But ultimately, nothing has been able to take away from the deeply rooted love."
Raised in Belgrade, Montana, Weisz's affection with marksmanship began when she first picked up a Daisy 499 Spring Air BB Gun when she was nine years old. She has said it was that early connection to her rifle that taught her to respect firearms of all calibers. She went on to learn about safety from local programs at her area shooting club. There, she became passionate about the shooting sports and prepared herself for a long career.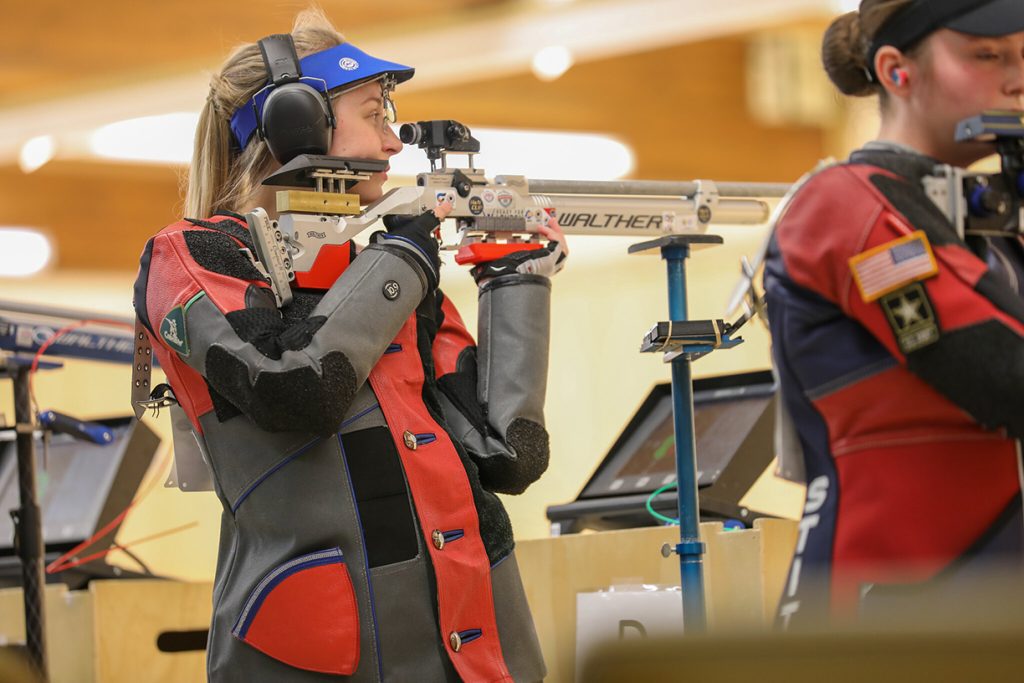 "Once I had the BB gun in my hands and started learning the fundamentals, I kind of just fell in love," she said. "Squeezing the trigger, loading another round and hitting the target again and again – maybe it's like they say, 'When you know, you know.'"
She enjoyed setting goals, working towards them and accomplishing them both as an individual and with a team – putting in the effort and seeing results.
"I loved every minute of it," she added of her junior experience.
It didn't take long for Weisz to begin competing in local, state and national BB competitions before moving on to air rifle and smallbore. She soon realized that she loved both the individualism of competing by herself on the line as well as the friends and relationships she gained by meeting like-minded juniors locally and from around the country.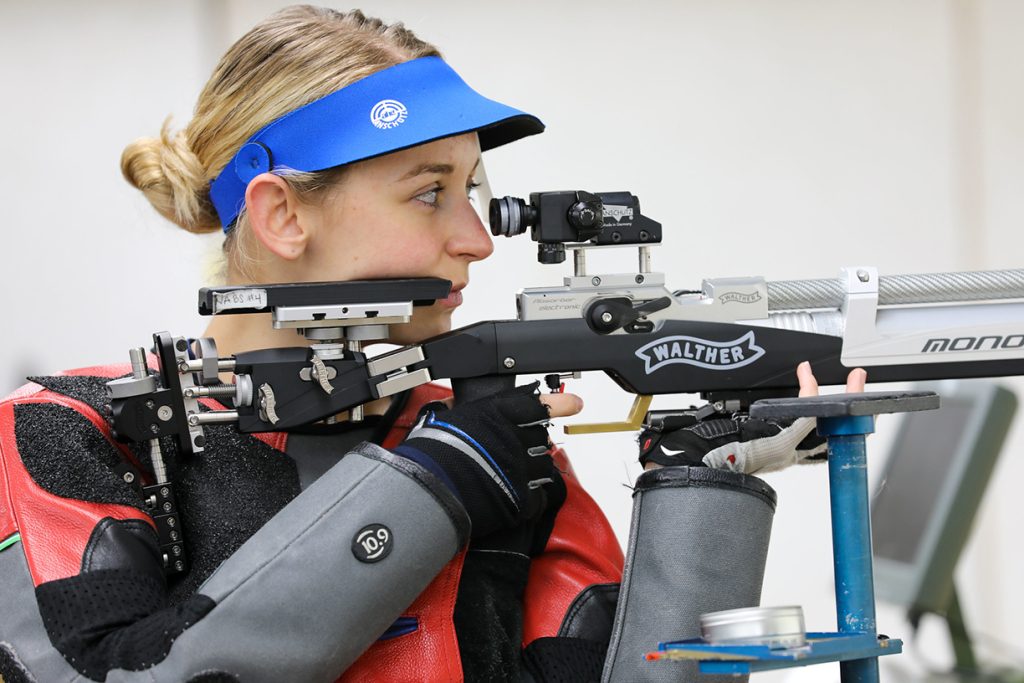 "After growing into the athlete I am today, a lot of those pieces that drew me to the sport continue to be aspects I love about it, but I've also found so much more to love," she admitted. "I still love the social aspect and the community. I have created many lifelong friendships through the sport from all over the world. That is something special to me."
Eventually, after a series of championship wins as a junior, she took her career onto the collegiate level as a member of the University of Mississippi (Ole Miss) NCAA Rifle team from 2013 to 2017, where she majored in dietetics and nutrition. Weisz made history from the start at Ole Miss, becoming the first freshman in the team's history to qualify for the NCAA Championships as well as the first freshman to earn All-GARC (Great American Rifle Conference) honors.
Her sophomore year, she set a school record and a personal best smallbore score of 589 at the Withrow Invitational and received Most Valuable and Scholar-Athlete awards and All-American honors (which she earned her junior and senior years too). She also set a school record of 597 in 10m Air Rifle and captured bronze at the NCAA Championships her junior year.
Weisz's final year at Ole Miss saw her claiming first place at the USA Shooting National Championship and securing a spot as a member of the National Team. She also successfully reached the NCAA Championships all four years of her NCAA career.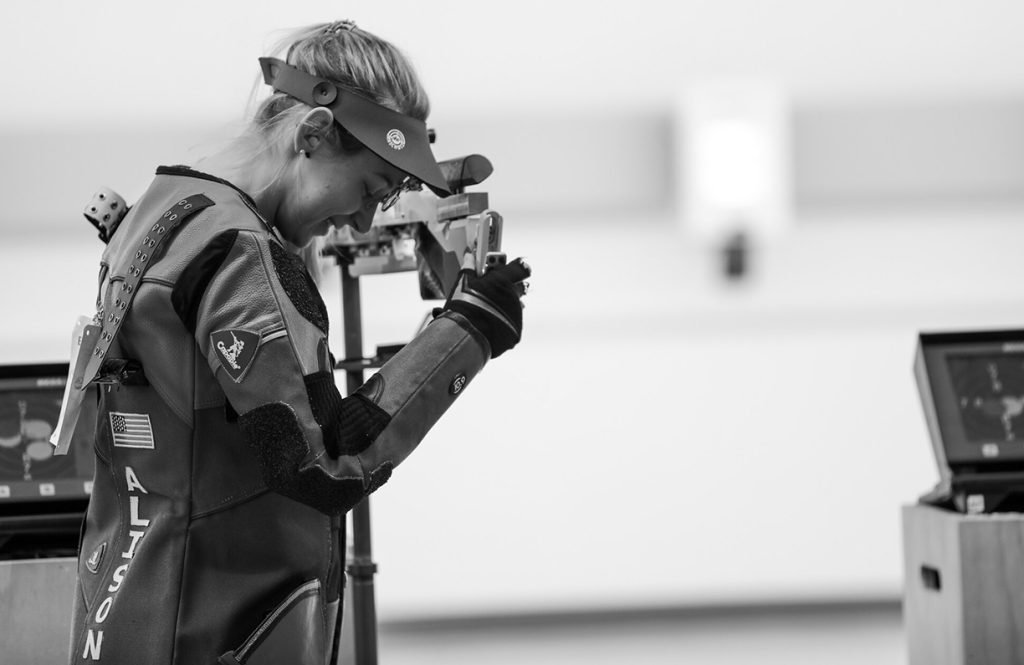 "I learned so much about myself, the sport and other athletes," she said of her time at Ole Miss.
While in college, Weisz spent two and a half summers as a counselor at the Civilian Marksmanship Program's (CMP) well-known Junior Air Rifle camps, which she, herself, had attended as a junior. Her experience as a camp leader helped her build more friendships and even enhanced her own career by talking to athletes from other universities. She also learned how to interact with a variety of personalities, which she found invaluable in her own daily life.
"Honestly, I would go back and do it longer in an instant," she said of her CMP counselor days. "It was so rewarding to work with the next generation of young athletes each week. I value giving back to my sport because it has given so much to me in my life, and the Camp Counselor position allowed me to do so."
"I hope each of my campers over the summers found me as valuable as I found each of them," she added. "I am forever grateful to CMP and the opportunity they provide. I strongly encourage all collegiate athletes to consider working at least one summer."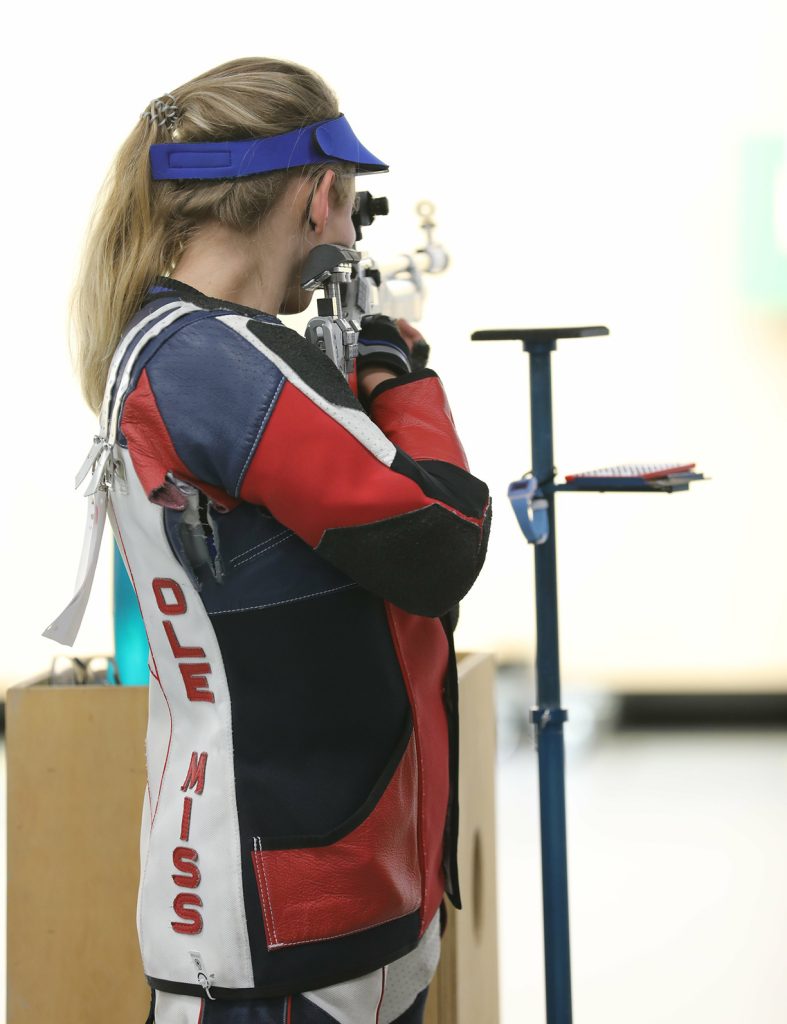 With the support of Ole Miss's head coach and the team, Weisz served as a graduate assistant coach for the team from 2019 to 2020. There, she was able to further hone her training toward her career goals, including the 2020 Olympic team.
"After working as a CMP Camp Counselor, I knew I had a passion for coaching and I wanted to try it out at the NCAA level," she said. "I was very fortunate to have support while I was there training and competing. I knew they always had my back regardless of my performances and that they all wanted to see me succeed. I am so honored to have had that opportunity with each of them."
When her time at Memphis ended, she moved on to the USAMU to further extend her marksmanship career and training. She felt it would be an important step that would allow her to find success in her career and beyond.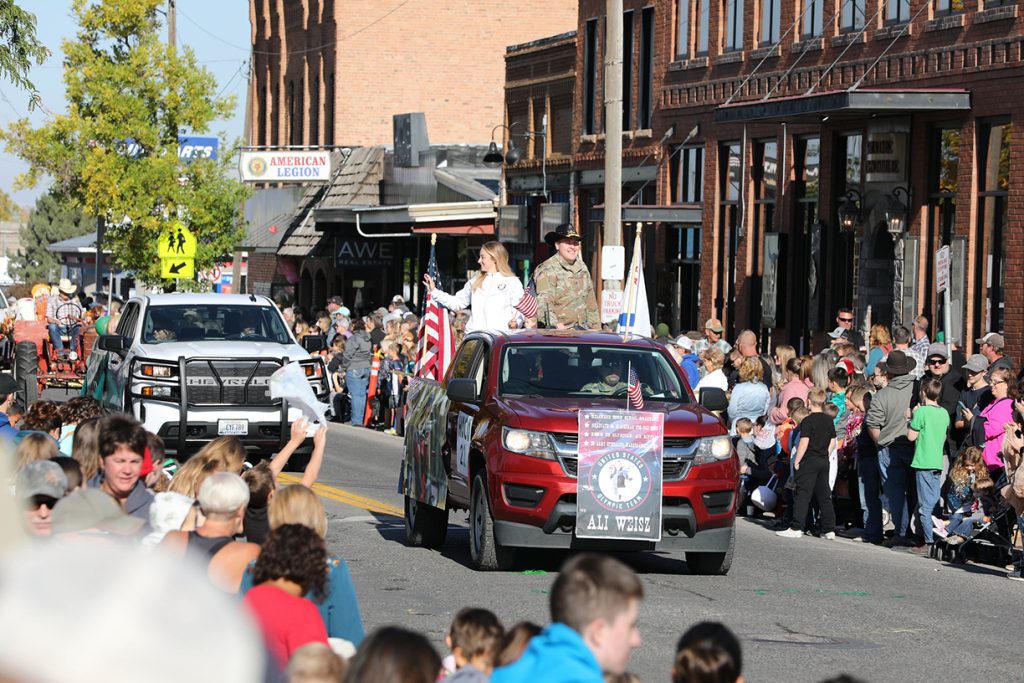 "I have had many learning experiences as a soldier, an athlete and simply as a human since joining that will continue to impact me throughout my life," she said. "I'm grateful for my teammates on and off the line. Talking with each of them on various aspects of the sport is invigorating because we all have the same goals, but there is more than one way to find the answer. Although not everyone wants to believe it, we must remember success is found differently for each person/athlete."
Though COVID stalled her career for a time, she stayed focused on the fundamentals – high intensity, high volume fitness and mindfulness, along with simply remembering to enjoy her time on the range. It all carried her to that incredible stage she had sought for so long – the Olympics.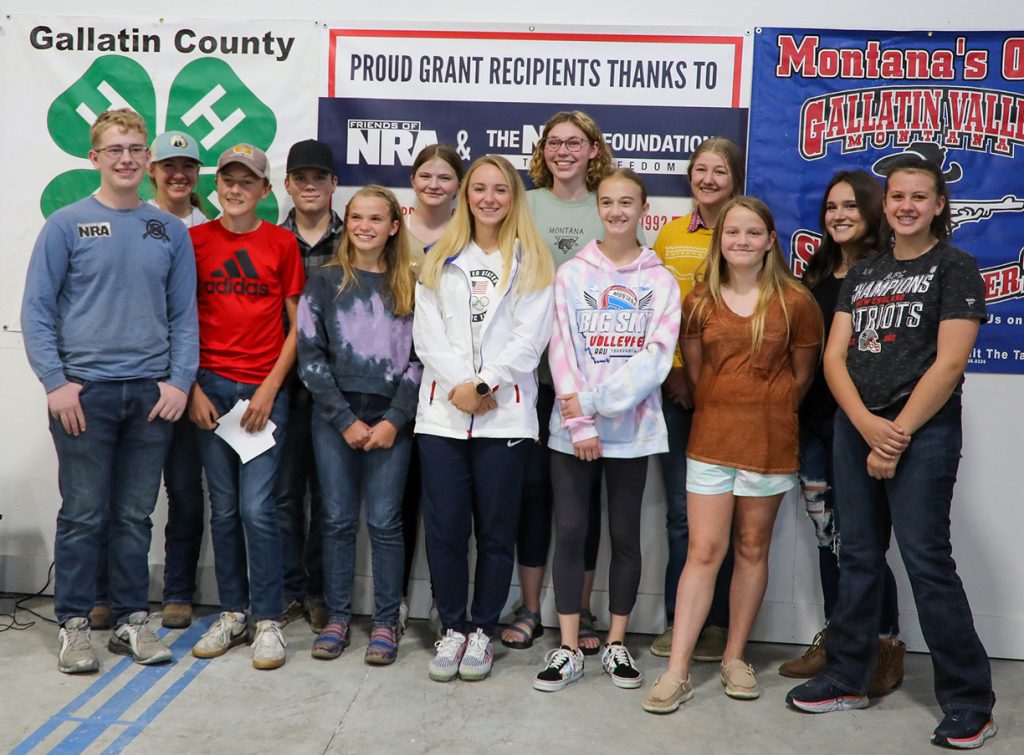 "It was absolutely always a goal to make it to the Olympics," she said. "I think as soon as I knew it was a sport in the Summer Olympic Games, that's what I wanted to do. I can honestly say I didn't always believe it was possible, but that didn't take away from me continuing to try."
Though restrictions kept the Olympic athletes from experiencing everything the Games usually has to offer, Weisz was still able to be part of the main events while in Tokyo and absorbed her surroundings to the fullest.
"It was phenomenal, almost indescribable," she said.
She found herself among familiar faces of athletes she had seen at previous World Cups as well as new athletes from countries she hadn't seen before. The beautiful ranges were full of athletes and coaches as well as members of the media, filling the area with the sound of camera shutters as the competition went on.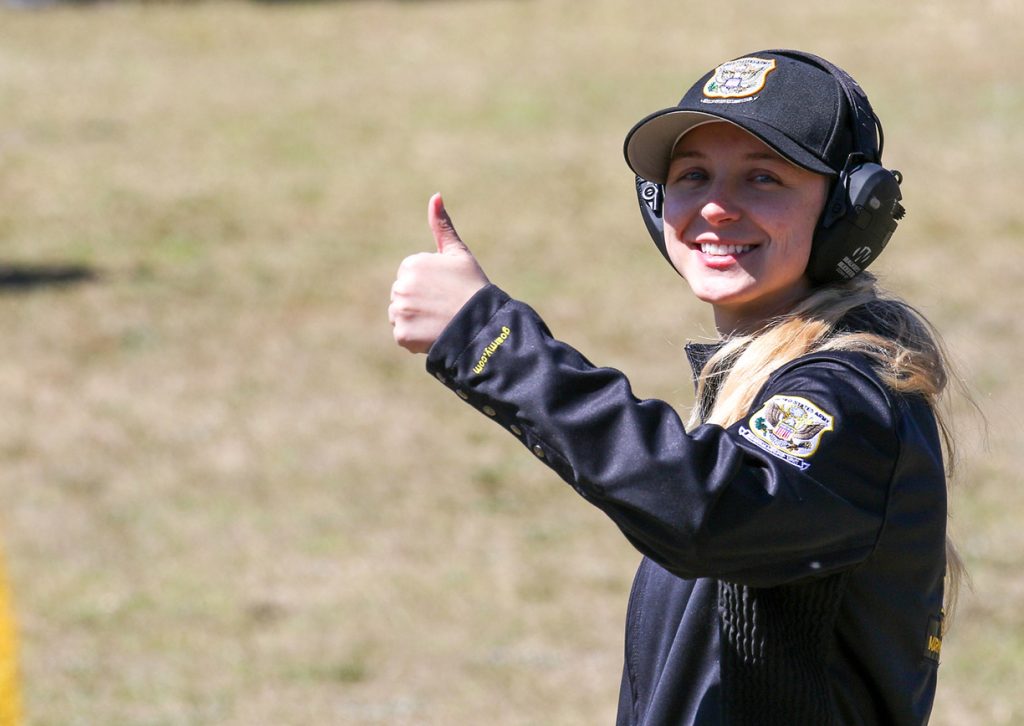 "It was all so surreal, sometimes still is to me, but it was also exciting," she said. "Being amongst the best in the world in all sports, coming together in unity to compete in the events we love was truly remarkable. I am so grateful that we were able to go and compete safely with the rest of the world. It is something I will remember for the rest of my life."
"Overall, a wonderful experience that I hope I get to experience in its entirety in Paris 2024," she added.
Going forward, Weisz will remain a member of the USAMU and hopes to work as a dietitian to fulfill her love of nutrition and helping others. And, of course, the skillful "nerd" will continue to expand her marksmanship career.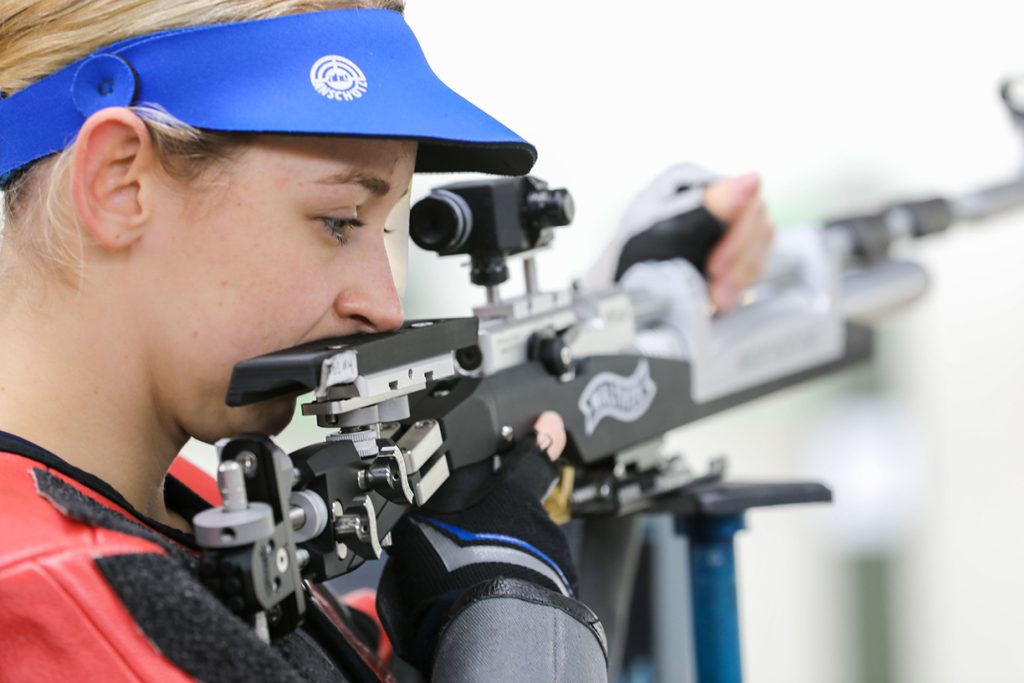 "I'm really enjoying the sport, the training, the competing, the traveling – almost every aspect of it. So, I will be continuing to train and compete," she said.
Eventually upon retirement from competing, she may move back to the collegiate or junior level to search for a position within her other marksmanship passion – coaching.
"A coach could create a culture that is conducive to success or a culture that will slowly kill the athletes' passion for the sport. It is a crucial aspect that is sometimes overlooked," she said. "I have had a variety of coaching styles throughout my career and have seen success and dismay with each of them. I only hope I can emulate those of successes."