USAMU and CMP Launch Rimfire Sporter Small Arms Firing School
July 26, 2021
Civilian Marksmanship Program
▸
The First Shot
▸
USAMU and CMP Launch Rimfire Sporter Small Arms Firing School
CAMP PERRY, OHIO – During the first week of rifle competition at the 2021 National Matches, 48 shooters christened the new US Army Marksmanship Unit – Civilian Marksmanship Program Rimfire Sporter Small Arms Firing School (SAFS) on Saturday, 25 July.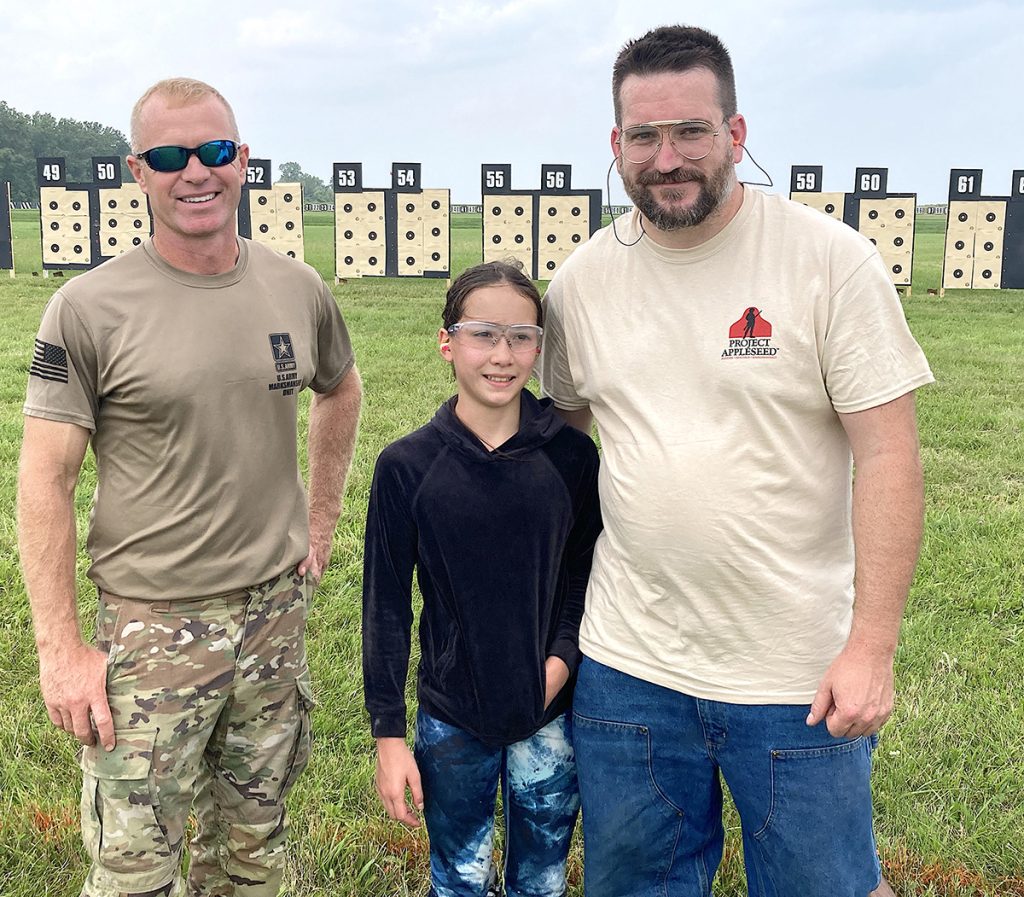 Rimfire Sporter SAFS replaces the former Rimfire Sporter Clinic, adding a live-fire component and bringing with it the expertise of multiple members of USAMU rifle team who served as instructors in the classroom and on the firing line.
 "We're really pleased to bring the team to Camp Perry to expand the Unit's training presence during the National Matches," said Mike Buss, Competition Coordinator Specialist with the USAMU.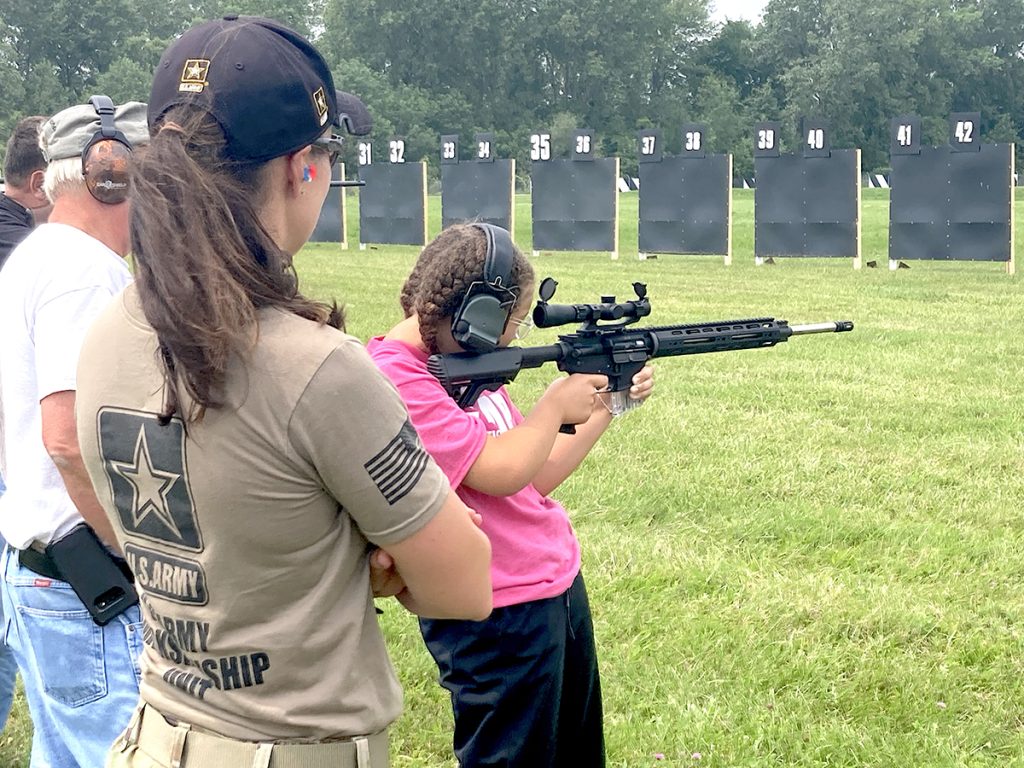 The CMP's Rimfire Sporter Clinic has evolved into a SAFS program and is designed to work in similar ways to Rifle SAFS (M16) and SAFS Pistol (M9), which have been conducted at the National Matches for several years at Camp Perry. The rifle and pistol programs have Excellence-In-Competition (Distinguished Rifleman) matches associated with them, and Rimfire Sporter Rifle has its own non-EIC national match competition each year at Camp Perry on the day following the clinic.
Like its SAFS cousins, the Rimfire Sporter school began in the classroom where instructors explained firearm safety, demonstrated rifle handling and position-building skills in the three-position match (prone, sitting and standing). The classroom setting gave students and instructors the opportunity to ask questions and share knowledge about the rimfire sporter rifle discipline.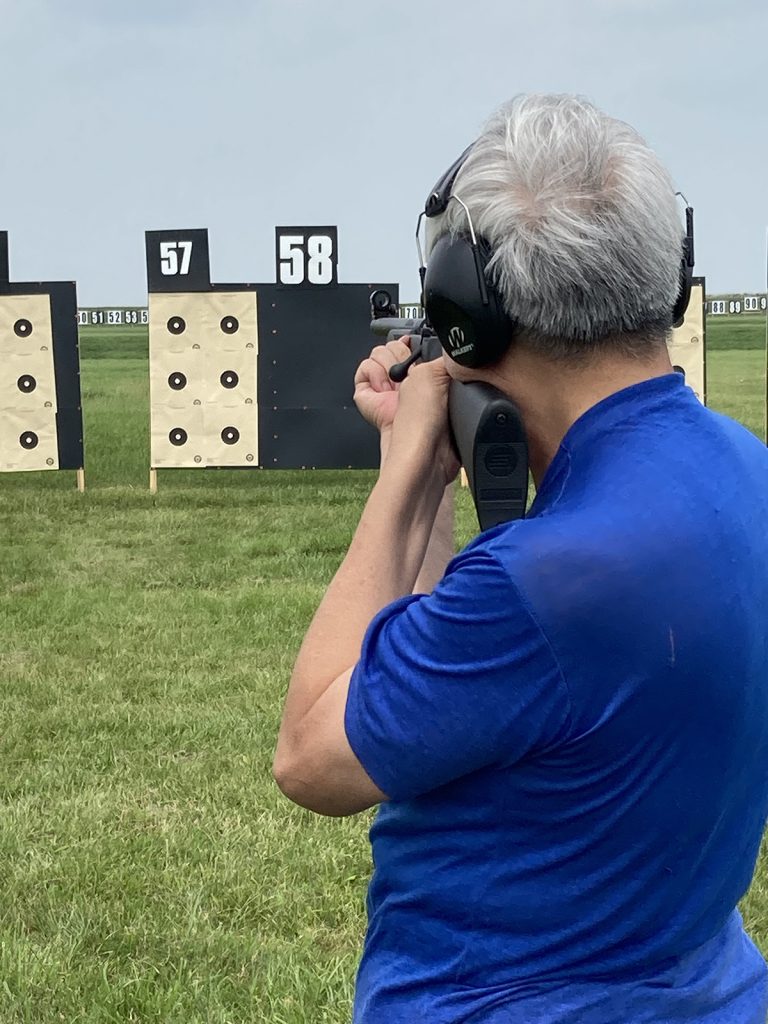 At the end of the classroom session, the school moved outdoors to Camp Perry's Viale Range with firing distances of 50 yards for prone and sitting positions, and 25 yards for standing – the same elements as the Rimfire Sporter rifle match. On clinic day, each relay had the opportunity to fire on practice targets and concluded the school with a timed simulated match with commands called from the range's center line tower.
Additional photos from the Rimfire SAFS can be viewed at https://cmp1.zenfolio.com/p823744377.