USA Shooting Wraps Up Winter Airgun Event at CMP's Air Gun Ranges
February 2, 2021
Civilian Marksmanship Program
▸
The First Shot
▸
USA Shooting Wraps Up Winter Airgun Event at CMP's Air Gun Ranges
By Kate Gest, USA Shooting Media, and Ashley Brugnone, CMP Staff Writer
Port Clinton, Ohio– Despite the ongoing COVID-19 pandemic, USA Shooting, with the help of the Civilian Marksmanship Program (CMP), hosted the 2020 Winter Airgun Championships (WAG) in December. The event spanned three days at the CMP's air gun ranges in Anniston, Alabama, and Port Clinton, Ohio, simultaneously.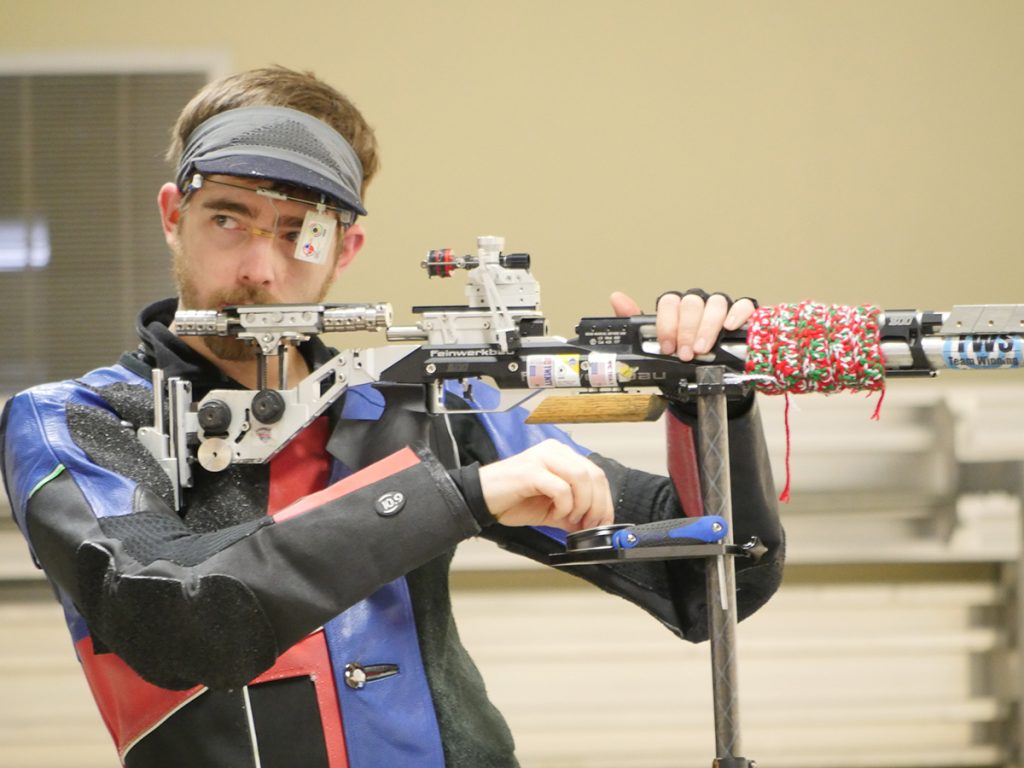 Members of the Tokyo Olympic team, USA Shooting National Team, NCAA athletes, youth and adult competitors took part in the event. COVID-19 precautions were put in place, including, but not limited to, taking temperatures of all persons upon arrival, social distancing, limiting spectators and sanitizing the entire building and ranges between relays.
Events fired at WAG included Air Rifle, Air Pistol, Para Air Rifle and Para Air Pistol. A "super final" 20-shot series on the third day of competition was also fired, where competitors won prizes from partners like SKB Cases and ELEY Ammunition, along with a combined $4,500 in cash prizes.
On the first two days of competition, scores were combined to determine Friday and Saturday prizes.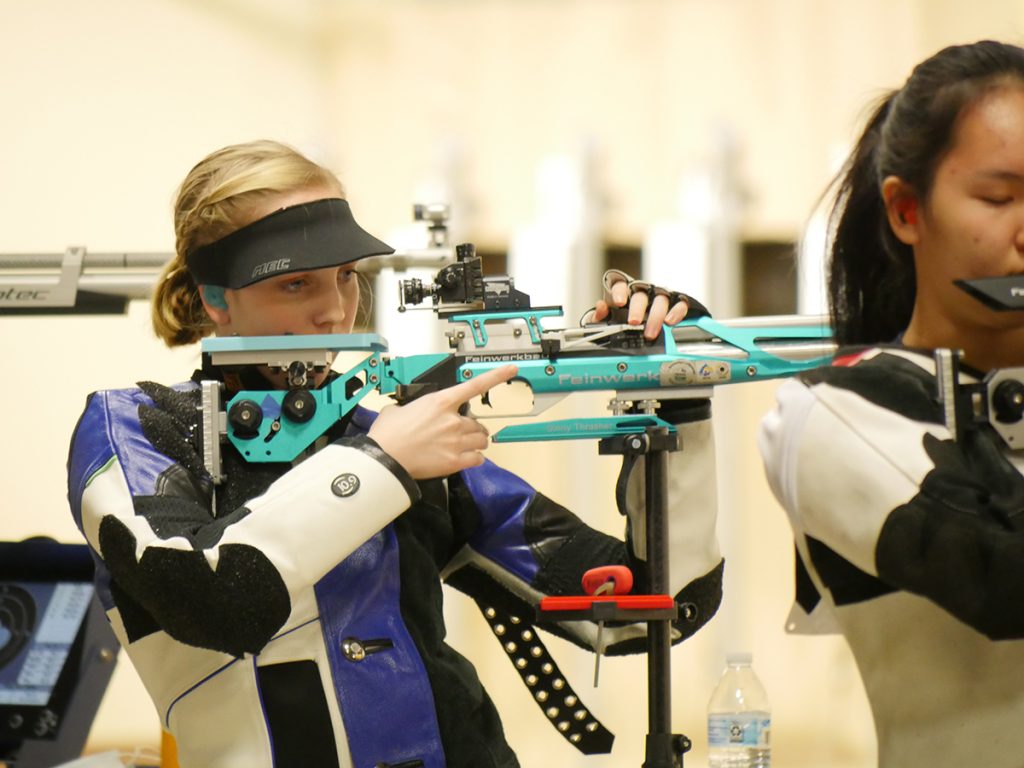 Olympian Lucas Kozeniesky and 2016 Rio Olympic gold medalist Ginny Thrasher took the top Men's and Women's Air Rifle spots, respectively, in Port Clinton, Ohio. National Paralympic team members Jazmine Almlie-Ryan and Taylor Farmer swept their respective categories through both days of competition.
Other notable performances included Emme Walrath, a J3 competitor, who set a new National Record on Day 1 of competition with a score of 621.1, as well as Paul Borthwick, who set a new Senior National Record on Day 1 with a score of 605.7.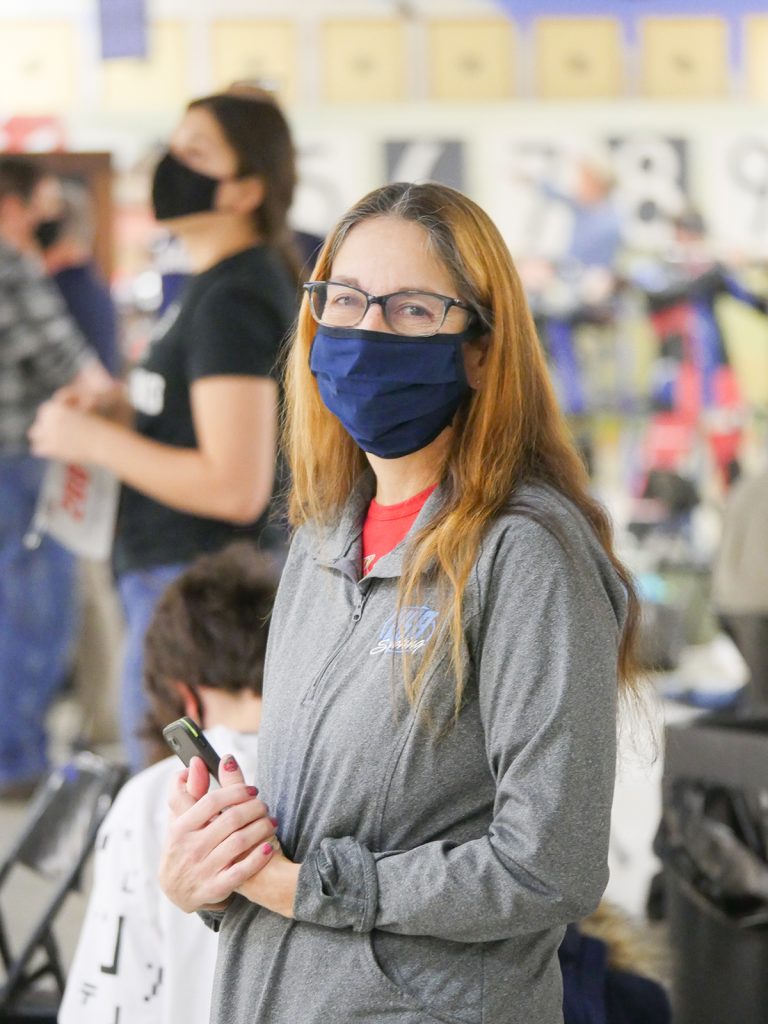 In Anniston, U.S. Army Marksmanship Unit athletes SGT Tim Sherry and SPC Sagen Maddalena, who competed virtually, took first place in both Men's and Women's Rifle. Mary Tucker, set to represent the United States at the Tokyo Olympics 2021, also placed first in Junior Women's Rifle while in Anniston. Tucker held onto her lead on Sunday over National Team member Anna Weilbacher. Both women made it into the super final but were eliminated before the final shot.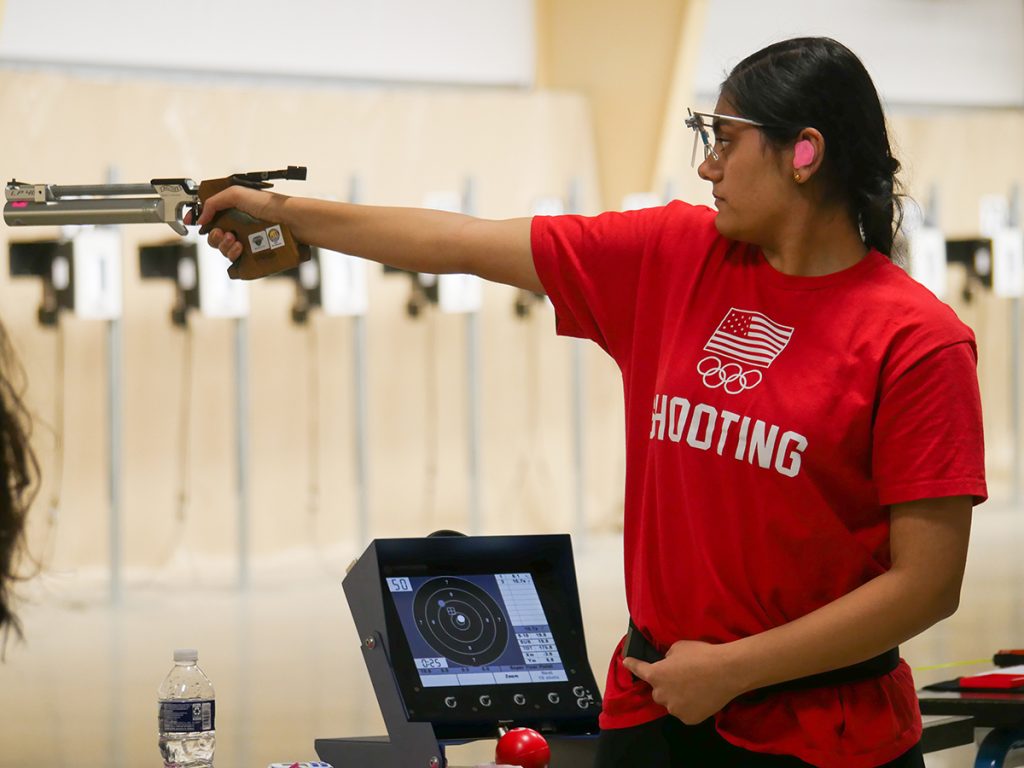 The Women's Pistol category saw Olympic team member Alexis Lagan in first and Olympic team alternates Katelyn Abeln and Nathalia Tobar in second and third, respectively. National Paralympic team members Stetson Bardfield and Kevin Nguyen placed first in R5 and R3 categories, respectively.
Competition really heated up on Day 3 with the super final format. All scores from the previous two days were reset, and competitors shot a 20-shot series in 20 minutes to select the top three athletes from each relay, plus random draws to determine who was in the running for the cash prizes. Athletes were eliminated via a 20-shot super final to go head-to-head with another athlete from the opposite location.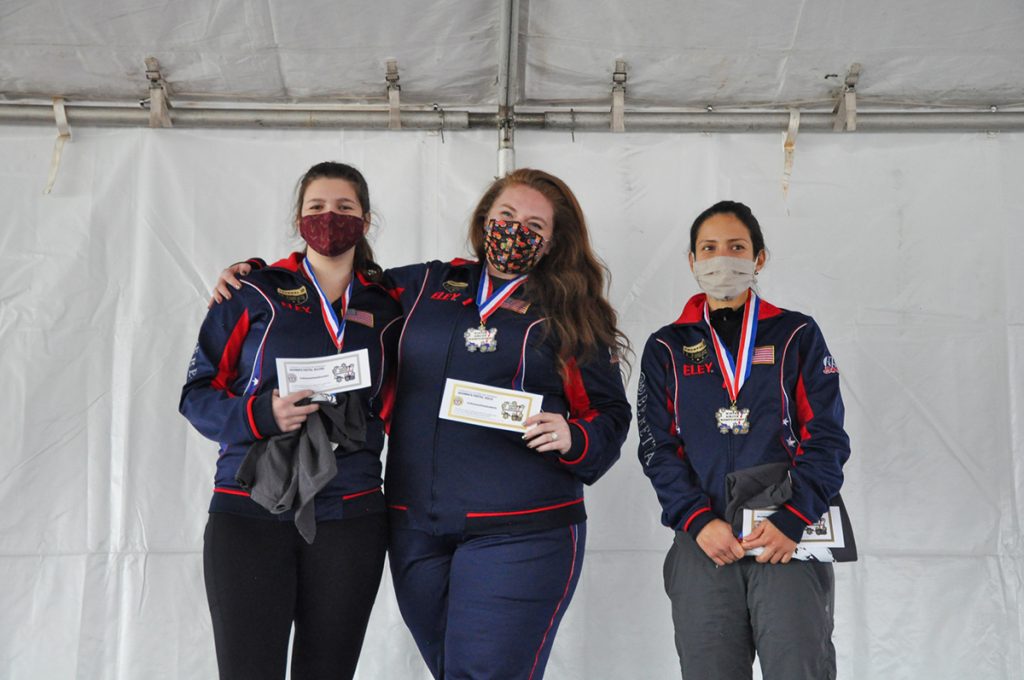 In an exciting live screenshare of shots, Scott Rockett barely missed the first-place super final title to Natalie Perrin in Air Rifle. In Air Pistol, Nathalia Tobar led an impressive last two shots in the final to earn the top cash prize, as Lisa Emmert took home second.
Results for the entire weekend can be found on CMP's website at https://ct.thecmp.org/app/v1/index.php?do=match&task=edit&tab=results&match=20708.
Photos from the entire weekend can be found on CMP's website at https://cmp1.zenfolio.com/f393945674.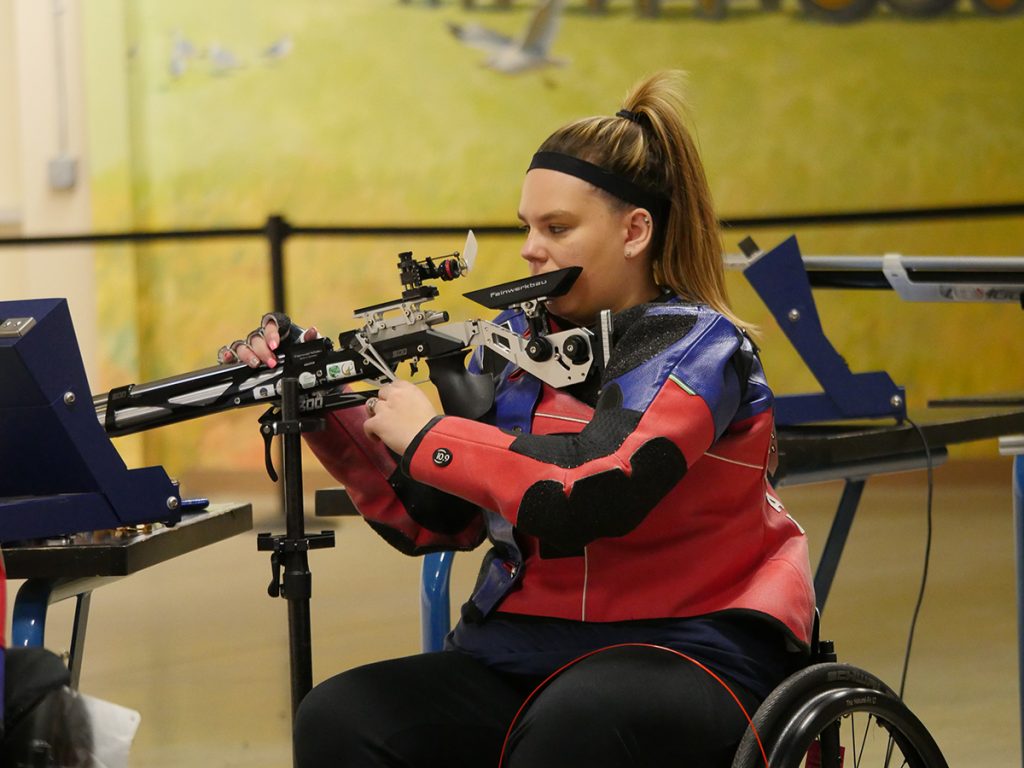 The last time USA Shooting hosted Winter Airgun Championships was at the Olympic and Paralympic Training Center in Colorado Springs in 2019.
USA Shooting is proud to have offered this Winter Airgun Championship competition amidst the event cancellations and overall uncertainty in 2020. USA Shooting is extremely grateful for the Civilian Marksmanship Program, who co-hosted the event at its air range locations. USA Shooting began sanctioning events again on June 1 and is continuing to sanction state and local events. The organization recommends clubs follow specific safety guidelines from their individual state's governor and the CDC.