TSRA Gold Makes Texans Proud After Exceptional Performances at 2015 National Rifle Matches
July 30, 2015
Civilian Marksmanship Program
▸
The First Shot
▸
TSRA Gold Makes Texans Proud After Exceptional Performances at 2015 National Rifle Matches
By Ashley Brugnone, CMP Writer
CAMP PERRY, Ohio – The Texas State Rifle Association (TSRA) Team Gold earned the prestigious civilian honors of the National Trophy Infantry Team (NTIT) match and the National Trophy Team (NTT) match during the 2015 National Trophy Rifle Matches at historic Camp Perry, Ohio, after impressive performances from each gifted individual.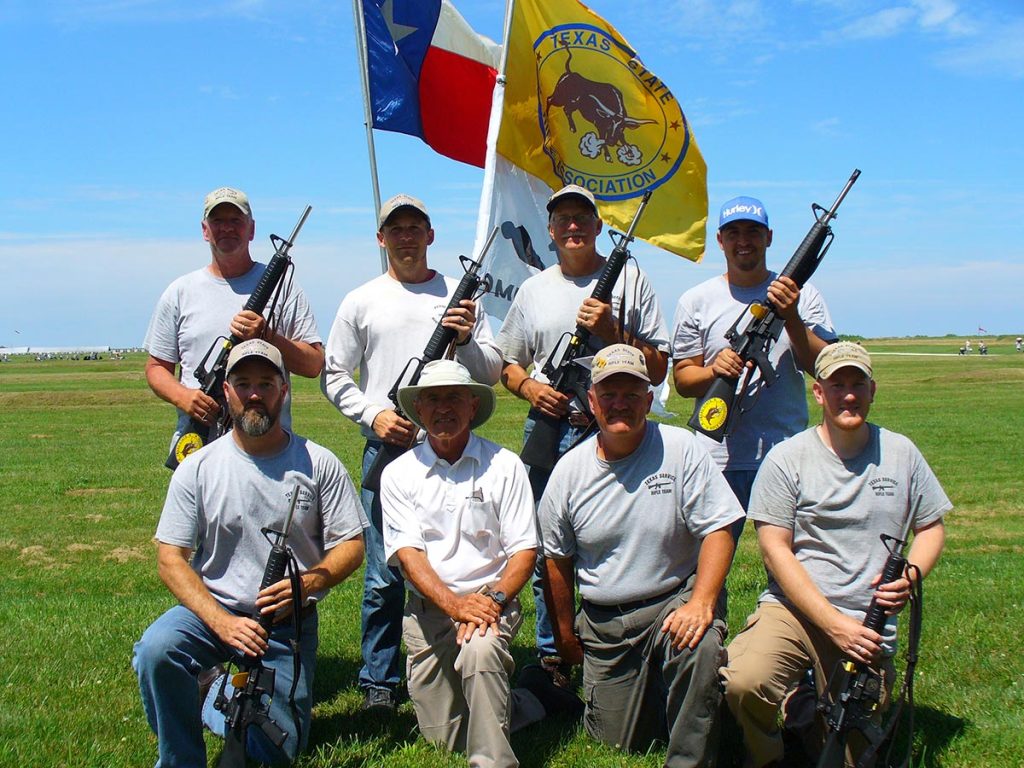 A feat of this magnitude hasn't been repeated by a team from the state of Texas since 1964 – making this year's trip to the World Series of Shooting even more memorable. For leading the civilians in the NTIT, the team received the coveted Leatherneck Trophy. TSRA Gold also won the Soldier of Marathon Trophy for the second consecutive year after winning the NTT.
In the NTIT, the team overtook the Leatherneck Trophy by firing a score of 1191 – a total of 170 points more than the next leading civilian team. With their outstanding score, the team also placed second overall behind the winning U.S. Marine Corps team and one place above the extremely talented U.S. Army Marksmanship Unit.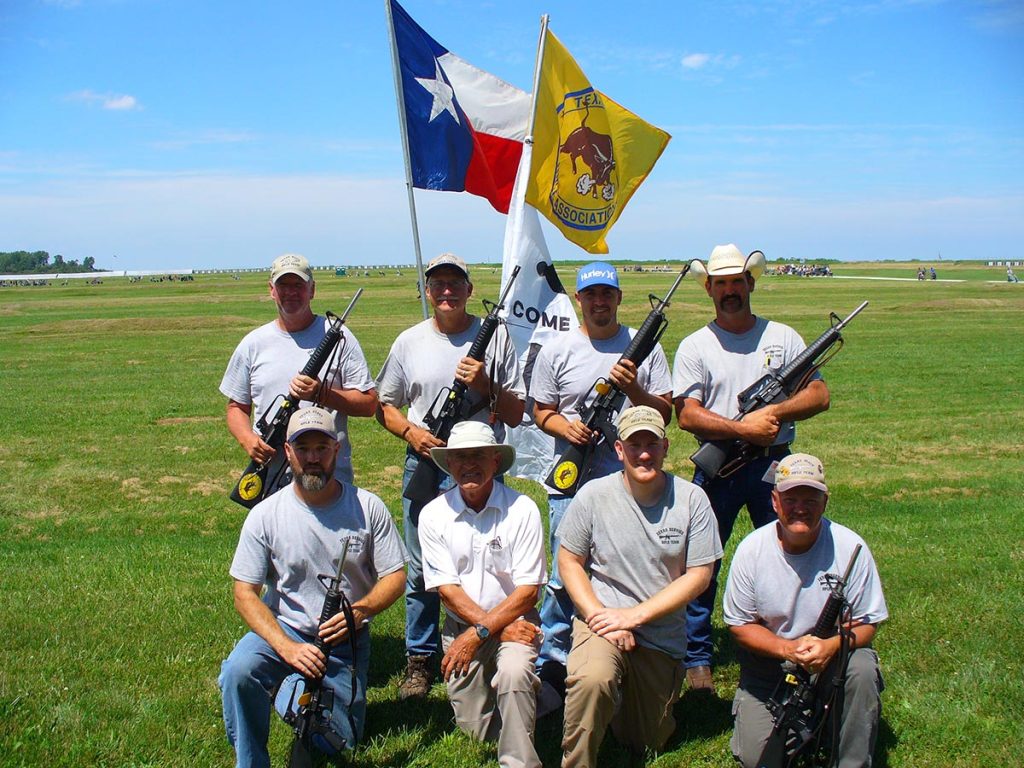 Members of the TSRA team were John Hefner, Kyle Hoelscher, Tony Miller, Hugh Reich, Randall Scheibel and Keith Stephens. The team was coached by David Wilson, and Justin Utley served as captain.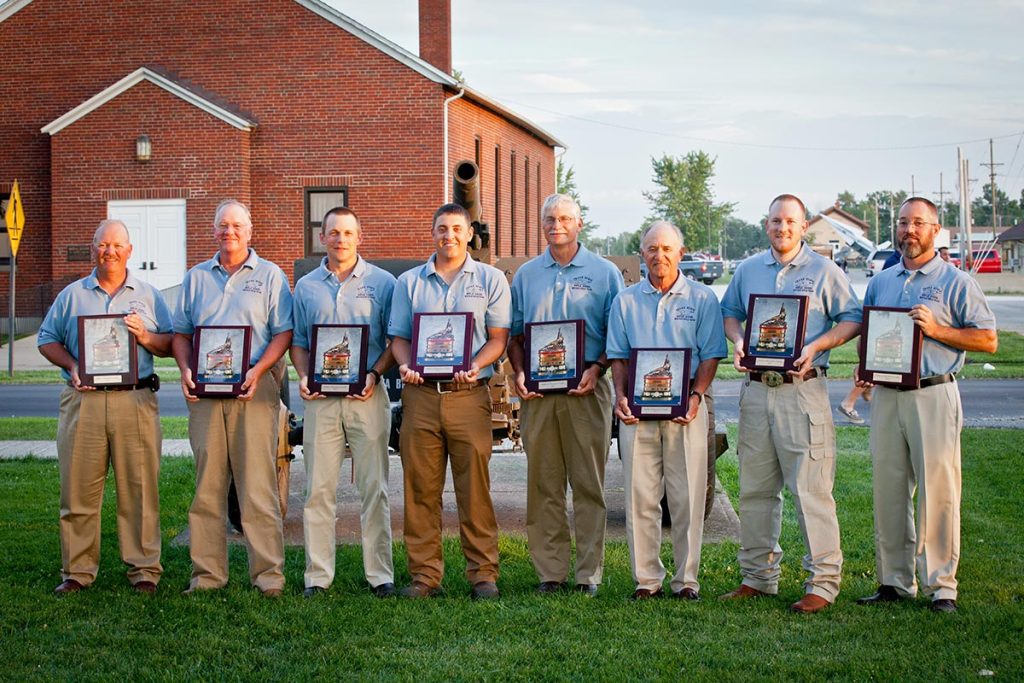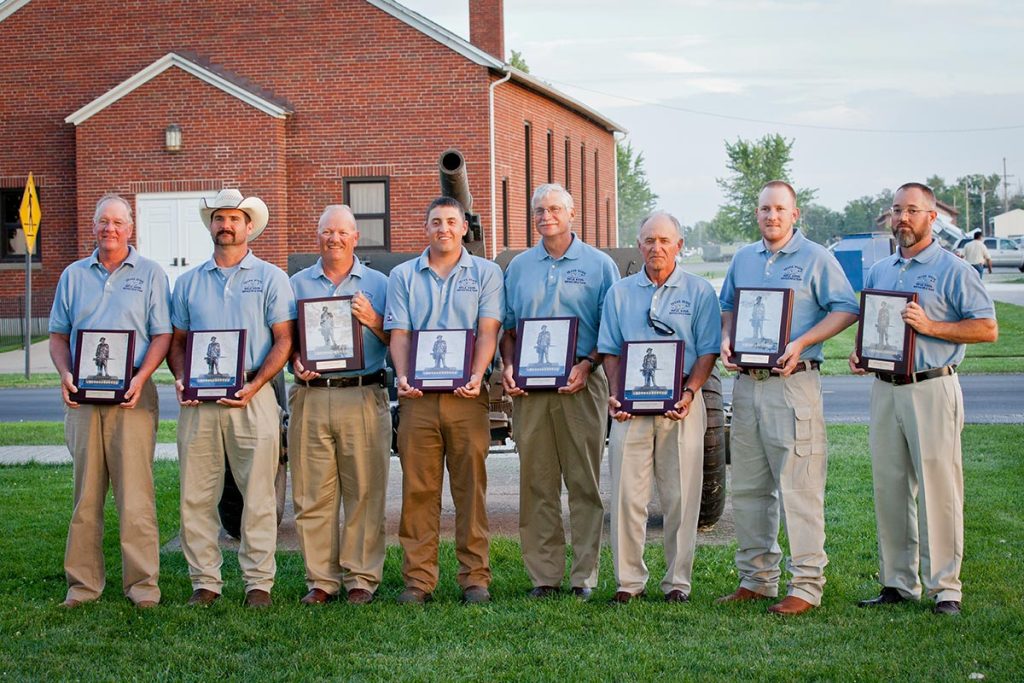 During the NTT, the TSRA team of Lee Eldridge, Reich, Hoelscher, Stephens, Utley and Scheibel also claimed second place after firing an aggregate score of 2900-76x. Again sandwiched between two military teams, TSRA came just shy of beating the overall U.S. Army Marksmanship Unit and narrowly defeated the All Guard team (by two points). Miller served as captain, while Wilson led as coach.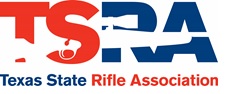 Congratulations to the TSRA Gold on a fantastic showing at Nationals.