Travis, Miller Display Outstanding Junior Talent at Anniston's Dixie Double
November 25, 2014
Civilian Marksmanship Program
▸
The First Shot
▸
Travis, Miller Display Outstanding Junior Talent at Anniston's Dixie Double
By Ashley Brugnone, CMP Writer
ANNISTON, AL – On the weekend of November 21-23, the Civilian Marksmanship Program (CMP) hosted the sixth annual Dixie Double at the CMP South Competition Center. There, a group of over 100 juniors, civilians and Army Marksmanship Unit (AMU) competitors met on the line to fire in the two-day, 60-shot event.
On Day 1 of competition, Mike Dickinson, 27, of Anniston, AL, and the CMP Athlete program, presented an impressive display of athleticism and poise as he fought his way from third place in the final towards the gold medal, beating Hank Gray, 35, of Ft. Benning, GA, and the AMU, by only one-tenth of a point in an exciting matchup.
"It was pretty intense. My heart was in my throat," said Dickinson. "But I managed to only focus on the front sight and come down and take the first one I saw – and not snatch the trigger too hard."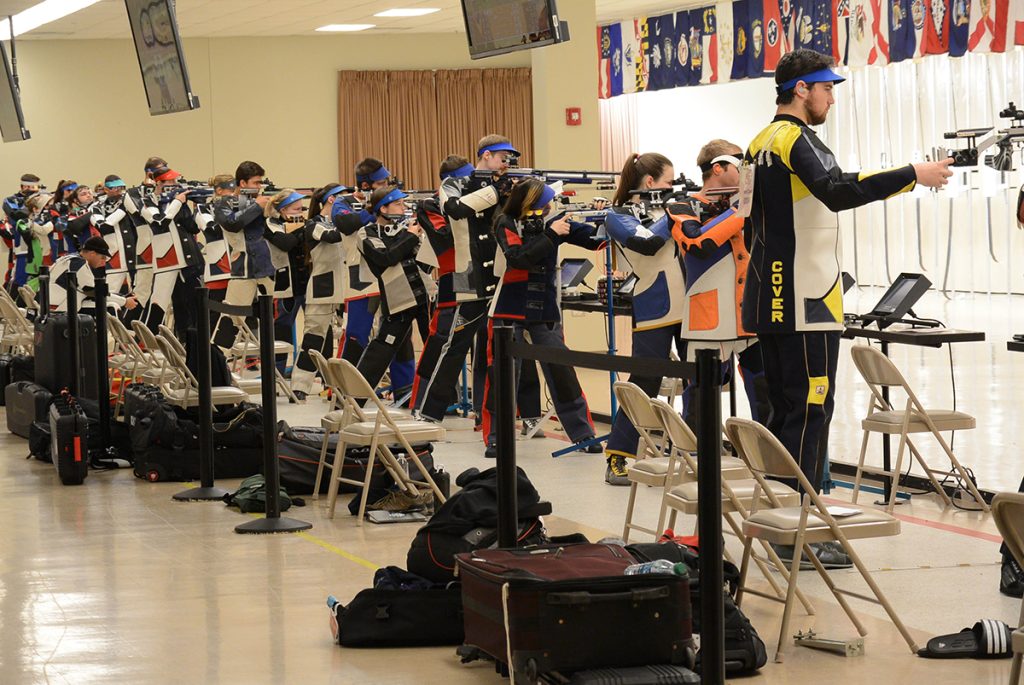 Rounding out the Top 3 was Rhiann Travis, 16, of Springtown, TX, who was also the high junior of the day.
In the pistol competition, SFC James Henderson, 47, of Midland, GA, and the AMU, claimed the gold, followed by James Hall, 31, of Anniston, AL, and the CMP. Hall impressed with his calm demeanor during the final, firing his way from fourth place to second to receive the silver. SGT Greg Markowski, 41, of Columbus, GA, and the AMU, stayed close to Hall, earning a third-place finish.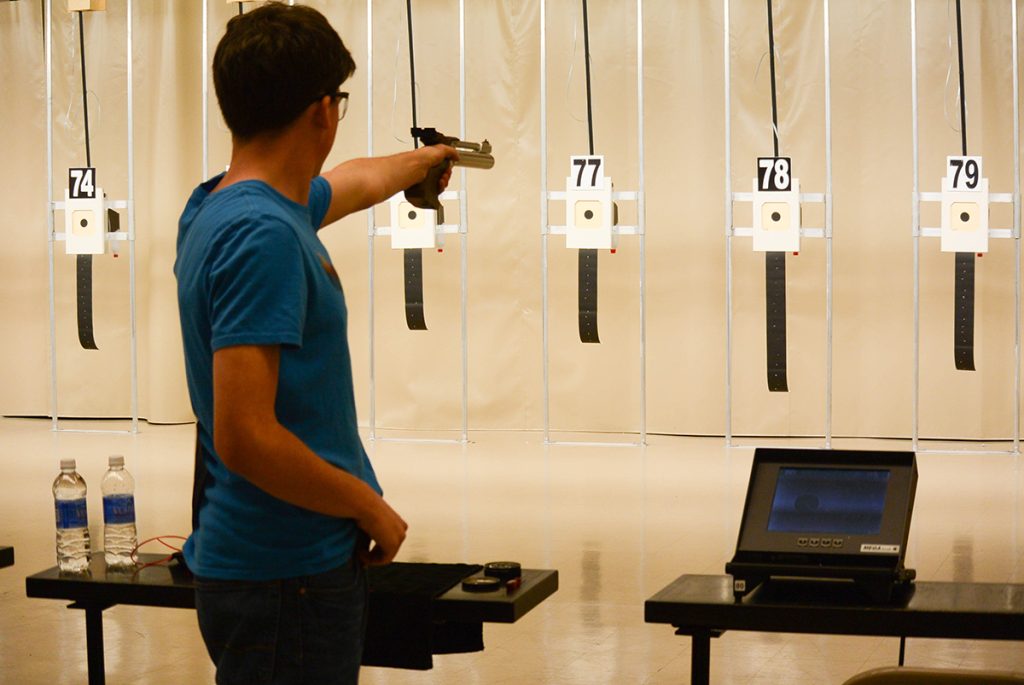 Zachary Miller, 14, of Sylacauga, AL, was the high junior of the day.
At the conclusion of the Day 1, 60-shot match, competitors and spectators met in the common area for lunch and an opportunity to receive a prize from a table covered with $1,000 worth of marksmanship merchandise.
New this year to the Dixie Double, a Target Sprint was also held throughout the day for competitors and non-competitors alike, where participants ran 400 meters before firing upon collapsible targets. The fun match in the warm Alabama sun brought a fresh dose of laughs and enthusiasm to the weekend.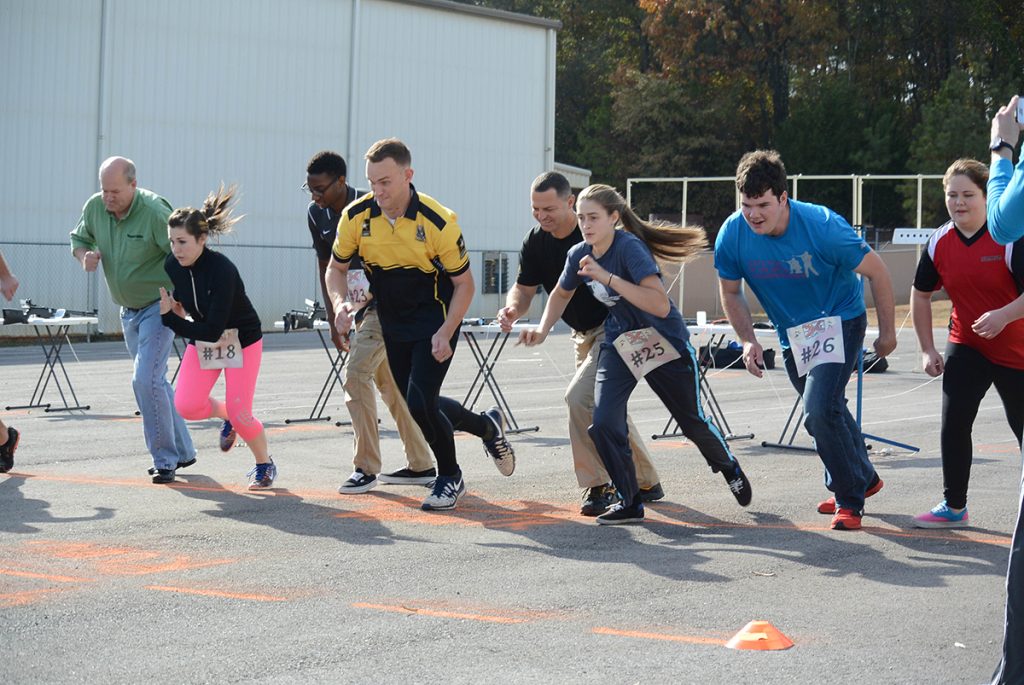 Day 2 of the 60-shot competition showed more talent from junior Rhiann Travis in the rifle category, as she beat out experienced AMU member George Norton, 30, of Phenix City, AL, and Day 1 final winner Mike Dickinson to earn the gold. Travis was also the high junior of the day.
"It was really cool. This is my first time to really shoot against this level," said Travis, with a smile. "It was a really cool experience."
SFC James Henderson again claimed the gold in the pistol competition – this time, above Richard Gray, 43, of Fredericksburg, VA, who earned the silver. SGT James Markowski received the bronze.
Zachary Miller gave another notable performance to become the high junior on Day 2.
Winning the overall two-day rifle aggregate was Daniel Lowe, 22, of Olympia, WA, with an aggregate score of 1253.7. Lowe earned a check for $200 from the CMP. Rhiann Travis finished strong, with a combined score of 1249.5, followed by Mike Dickinson, with a score of 1243.8. Travis and Dickinson earned checks of $150 and $100, respectively, from the CMP.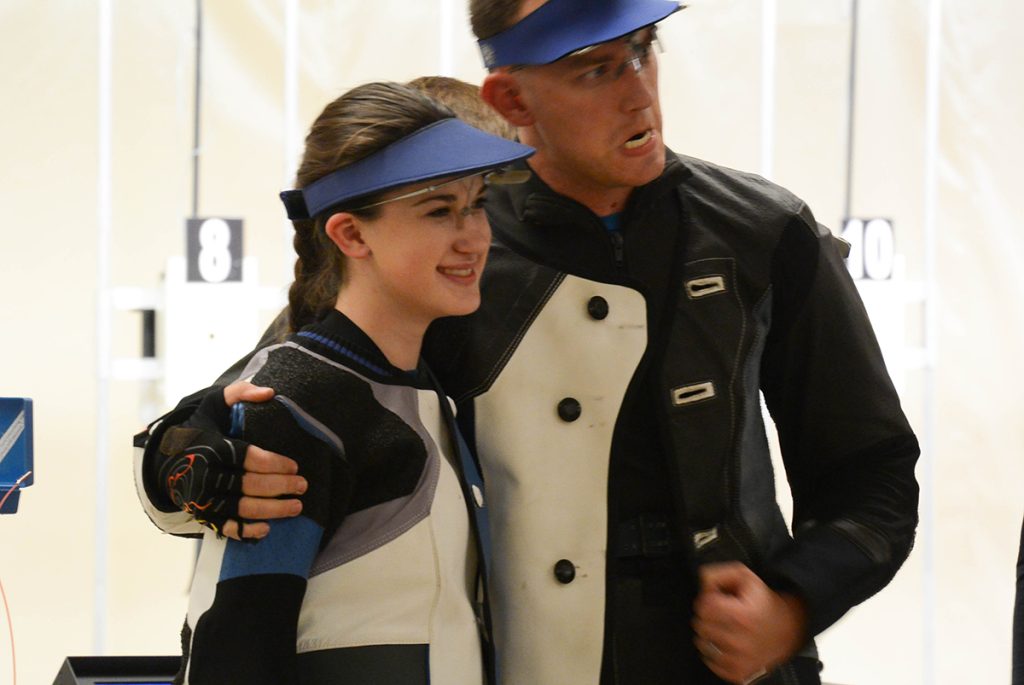 Travis was also the overall junior of the weekend, followed by Elizabeth Marsh, 16, of Searcy, AR, who posted a score of 1239.4. Sarah Osborn, 15, of Hampton, VA, was the third place finisher for the juniors, with a score of 1235.8.
Travis received 5,000 Merlin Match Pellets for her win, while Marsh received a CMP soft rifle case and Osborn earned a CMP Shirt.
In the pistol competition, SGT Greg Markowski was the overall winner, with an aggregate score of 1160-35x. He also received $200 from the CMP. SFC James Henderson earned a check for $150 and second place with his score of 1159-33x, followed by Richard Gray, who earned third place and $100 with a score of 1156-30x.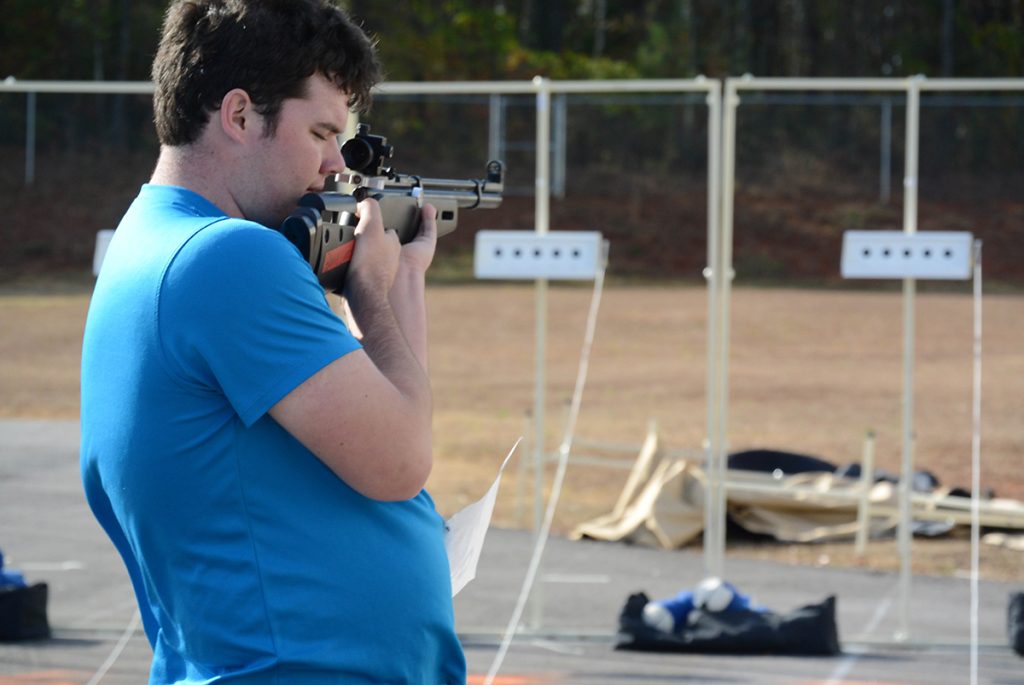 Zachary Miller was the overall junior in the pistol competition, with an aggregate score of 1066-16x. Katelyn Abeln, 13, of Douglasville, GA, finished in second place, with her score of 1046-6x, as Eric-Steven Hanson, 19, of Spring, TX, earned third, with his score of 1028-7x.
Miller, Abeln and Hanson also received 5,000 Merlin Match Pellets, a CMP soft case and a CMP Shirt, respectively.
In the rifle team competition, Paper Puncher Extraordinaires, consisting of SSG Hank Gray and Sarah Osborn, claimed the top spot, with an aggregate score of 2465.7. Grip It and Rip It was the overall pistol team, as members James Hall and Zachary Miller fired a combined score of 2179-34x. Winning teams earned Dixie Double plaques from the CMP.
For a complete list of results, visit http://ct.thecmp.org/app/v1/index.php?do=match&task=edit&match=11909.
Photos of the event can be viewed at http://cmp1.zenfolio.com/.