Towering Reclaimed Rifle Statues Now On Display at CMP Facilities
April 10, 2022
Civilian Marksmanship Program
▸
The First Shot
▸
Towering Reclaimed Rifle Statues Now On Display at CMP Facilities
As part of its federal charter, the Civilian Marksmanship Program (CMP) is provided surplus U.S. Army rifles from past conflicts, like the World War II M1 Garand, that are sold to qualified purchasers from around the country. The rifles are assembled from a stock of parts that are sorted and quality inspected, with the excess left sitting without purpose within CMP's warehouse – until now.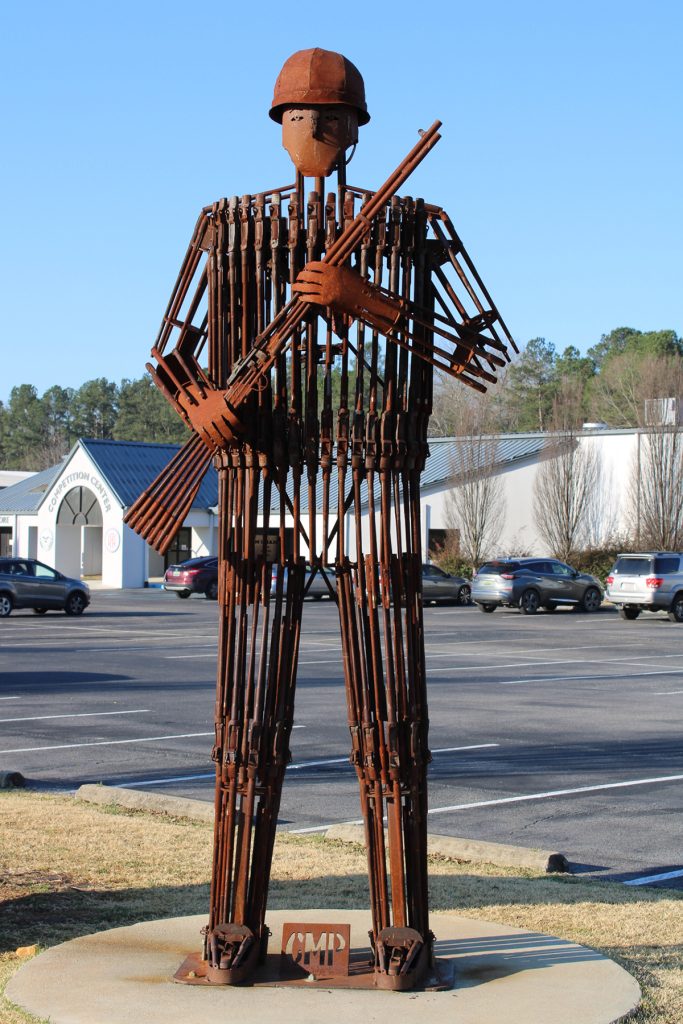 In 2015, the CMP was searching for something productive and meaningful to do with all the company's housed non-reclaimable M1 Garand parts. After some thought, the CMP Board approved the construction of a competitor statue composed of these scrap materials, which were welded by the Army for drill rifle use prior to CMP receiving them.
"The idea was to place a statue outside of the CMP South Competition Center in Alabama, to give the kids something to take a picture in front of after competition," said CMP's Director of Civilian Marksmanship (DCM), Mark Johnson. "The parts have significant historical value, and the statues will honor that history while representing the competitor."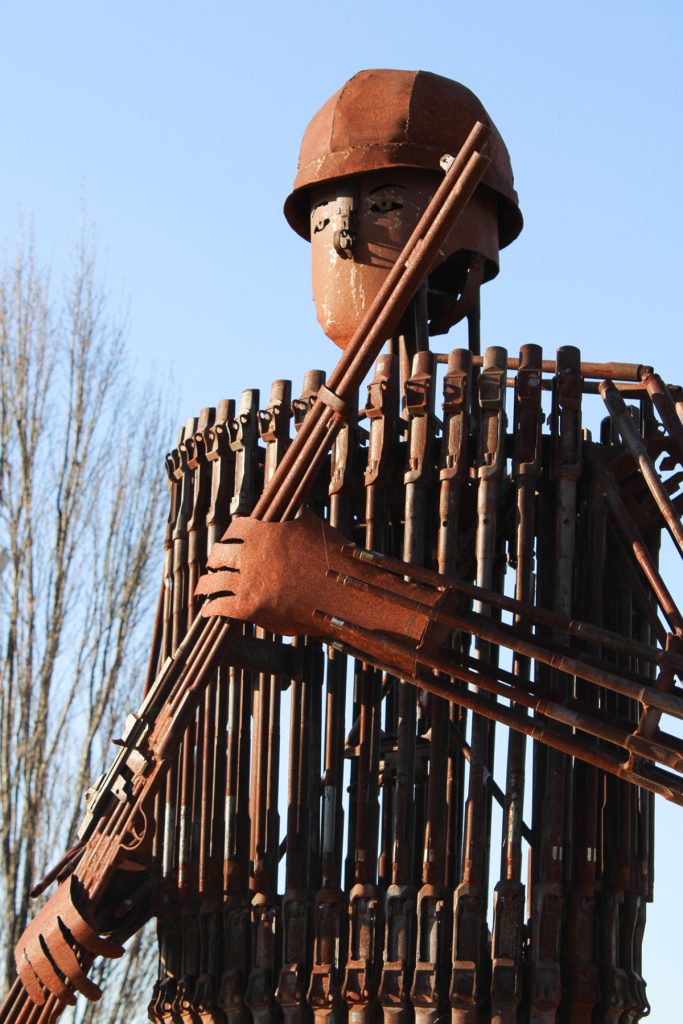 The project expanded to not only include the CMP's South Competition Center in Anniston but also its 500-acre outdoor Talladega Marksmanship Park, also in Alabama, and the CMP Headquarters located at the Camp Perry National Guard Facility in northern Ohio.

The search for the individual who would construct the statues was simple – Jerry Antolik. An artist for over 50 years, Antolik has created several paintings that are currently on display at CMP's offices and ranges, including the famous mural wall within Camp Perry's Gary Anderson CMP Competition Center air gun range.
"When I was asked by Judy Legerski (Board chair) to weld, I had little experience with welding," Antolik admitted. "I did have reservations about the project because learning and honing new skills is difficult in any profession."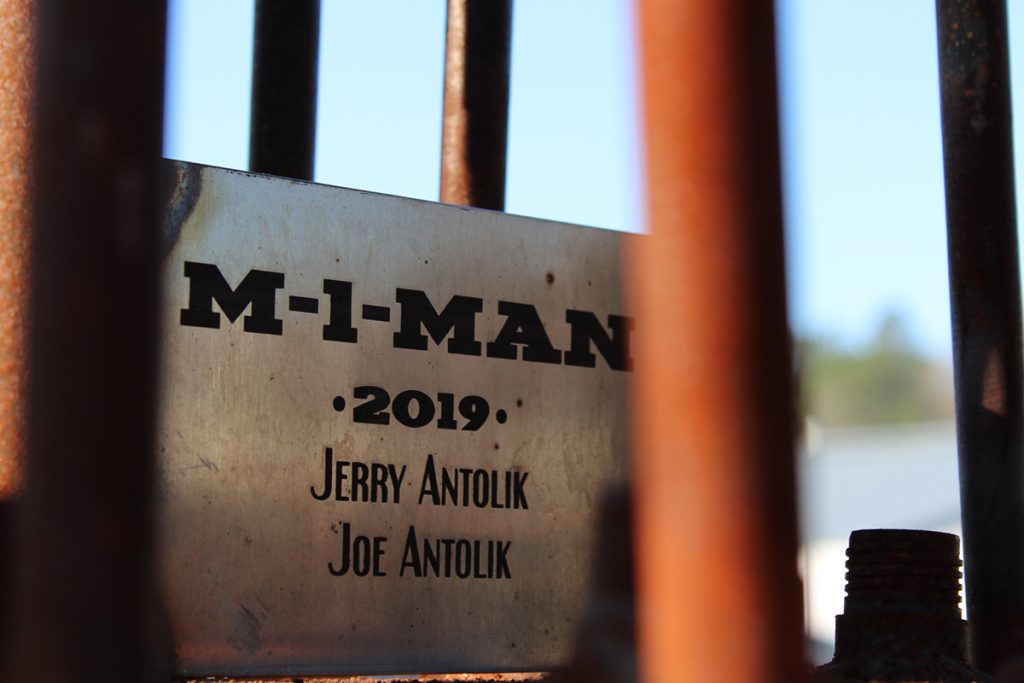 After contemplating the prospect for a year and receiving encouragement from a close friend, Danny Sameitz, Antolik agreed to take it on. Staying supportive, Sameitz allowed Antolik to use his shop, welder, cutting torch and other equipment to complete the statue.
Designing an 11-foot figure to mimic the proportion of a human figure using M1 barrels, gas tubes, receivers, bolts and trigger mechanisms is a constant challenge. The fumes coming out of the gun barrels need to be heated and require a special respirator, and the heavy steel is difficult to hold in place when attaching the arms and rifle.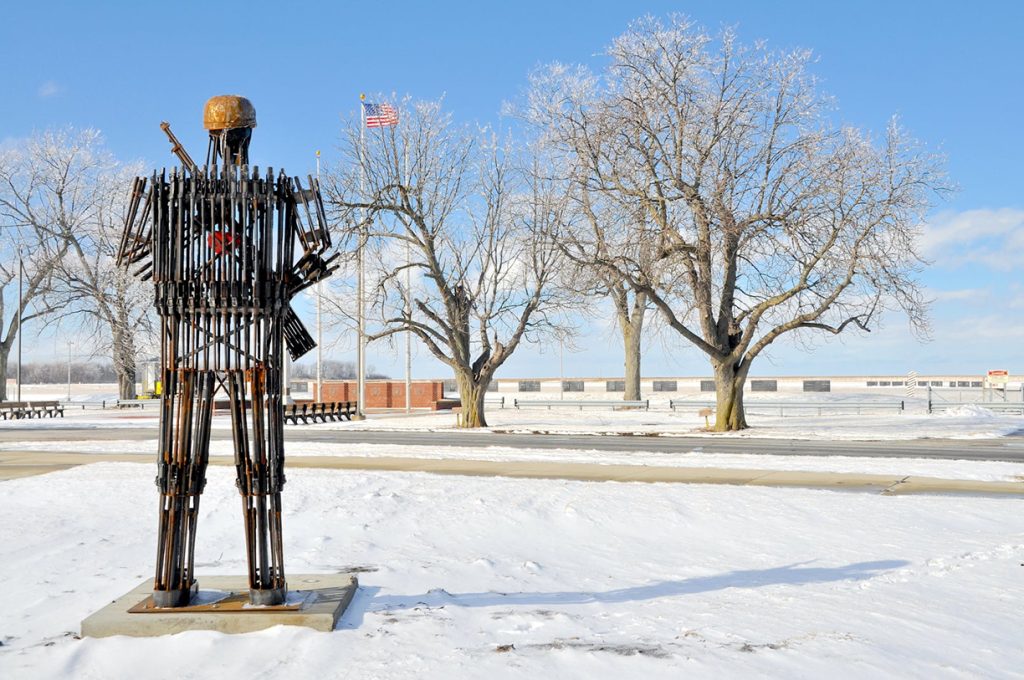 "Welding is much different than painting, almost beyond comparison," Antolik admitted. "The barrels don't bend the way I want, so it is easier fabricate curves using the straight materials. I purchased additional flat steel to cut for the face and hands, hats, the base etc., and I continue to work to perfect a decent looking weld."
The first statue took four months to complete and was placed at CMP's Talladega Marksmanship Park in early 2016, fitting perfectly with the park's grand opening. After the first three statues, more followed – each unique in their own ways, posed in different shooting postures, right- and left-handed or port arms positioned.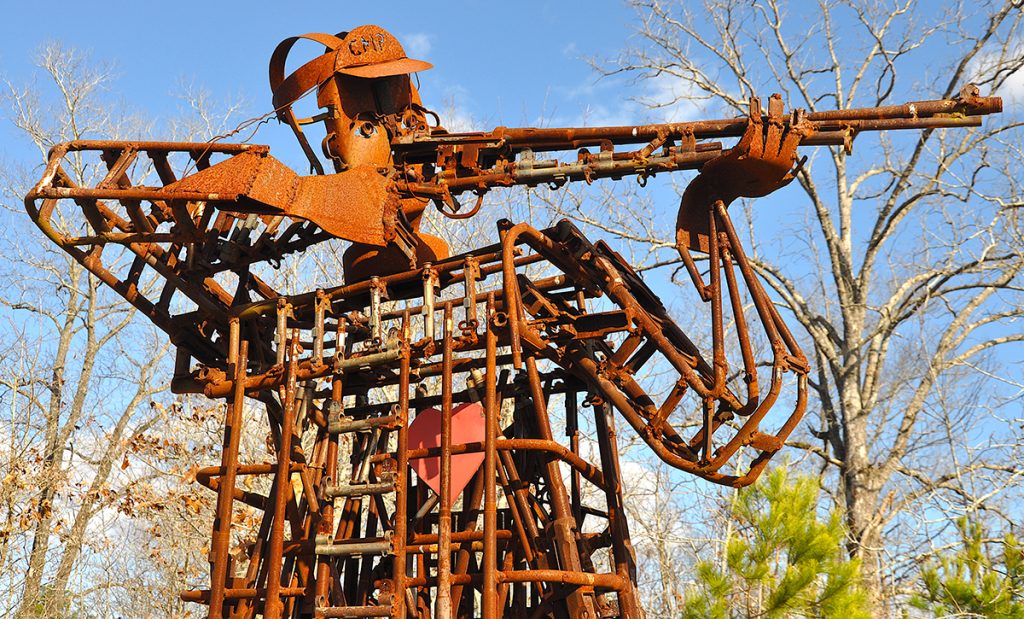 The number of parts in each statue varies, but Antolik's most recent order included 180 barrels, 70 receivers with barrels, 30 bolts and 20 gas tubes. He has also added a heart to each statue – humanizing the somber pieces of American history.
"The parts are special to me," Antolik said. "I look at the serial numbers on the receivers, knowing that many were used by our brave soldiers who gave their lives to give us the freedom we enjoy today. Our freedom came at an incredible cost!"
Antolik now uses a workspace on a ranch managed by his son, Joe, and has purchased a welder of his own. Joe and other friends have stopped by on occasion to model, offer inspiration, muscle and welding advice.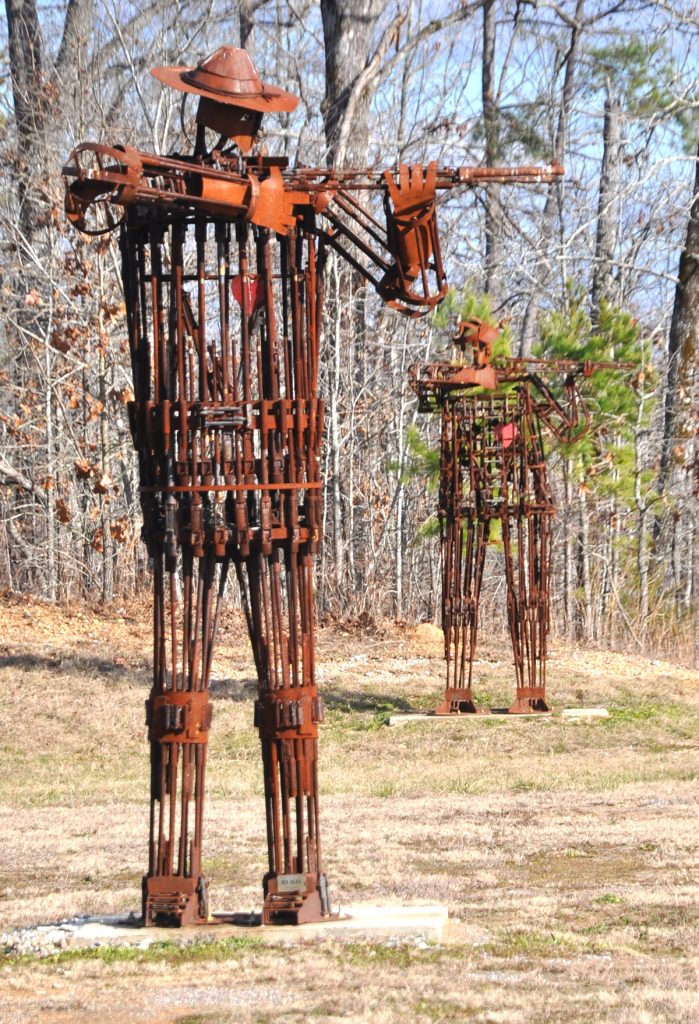 Currently, two male statues and two female statues, all in standing position, are located at Talladega, overlooking the 600-yard John C. Garand range. Statues are also on display at the South Competition Center and near Building 3 on the grounds of Camp Perry.
"All of the statues are meant to honor the sacrifices of our veterans while paying homage to the competitor and the discipline of the sport," Johnson said.
Be sure to visit these statues as well as the various marksmanship-themed paintings by Jerry Antolik within all of CMP's facilities. Find more works he has created over the last five decades at http://jerryantolik.com/.