Top Junior Air Rifle Clubs to Compete in CMP Regionals
March 23, 2016
Civilian Marksmanship Program
▸
The First Shot
▸
Top Junior Air Rifle Clubs to Compete in CMP Regionals
 By Ashley Brugnone, CMP Writer
The Civilian Marksmanship Program (CMP) will kick off the next phase of the 2016 CMP Three-Position Air Rifle Competition with the Regional Championships held in Ohio, Alabama and Utah in March and April. Top junior marksmen involved in 4-H, Scouts, American Legion, club or JROTC air rifle programs will meet on the firing line to determine who will move on to the final stage of the Championships.
This year, 1,454 juniors participated in the CMP Postal Competition on the road to the National Championship in June – set at the Gary Anderson CMP Competition Center at Camp Perry.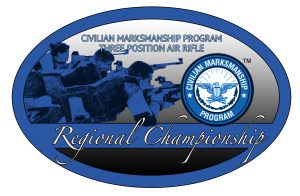 During the Postals, participants are issued official targets to be fired upon at their home ranges and returned to CMP for scoring. Top teams and individuals of the Postal Match are invited to participate in one of three CMP Regional Championships – held at Sandy, Utah (March 31- April 2), as well as Camp Perry, Ohio, and Anniston, Ala. (April 9-11).
The event is a 3×20 air rifle event, meaning competitors fire 20 record shots from three positions: prone, standing and kneeling. Visitors are welcome into the range to observe the Regional Championships at any time during the match at all locations – with free admission.
To reward the hard work of dedicated junior athletes and coaches, the CMP administers monetary donations towards teams who qualify for the Regional events, with additional funds for teams and individuals reaching the National level. Scholarship checks for $1,000 are also available for the Top 3 highest-scoring senior athletes in both the sporter and precision classes at the National competition.
Additionally, Larry and Brenda Potterfield have donated generous MidwayUSA Foundation endowments to winning teams of the CMP Regional Championships. The MidwayUSA Foundation is a public charity that helps communities and organizations raise funds into their MidwayUSA Foundation account to support youth shooting teams and activities.
For more information about the CMP and its programs, log onto www.TheCMP.org for more information and program descriptions.