Till and Gill Claim Overall Wins at CMP's Talladega High Power Cup Match in July
August 10, 2020
Civilian Marksmanship Program
▸
The First Shot
▸
Till and Gill Claim Overall Wins at CMP's Talladega High Power Cup Match in July
By Ashley Brugnone, CMP Writer
TALLADEGA, Alabama – Remaining committed to providing competitive marksmanship opportunities to enthusiasts, the Civilian Marksmanship Program (CMP) recently held a regional service rifle and match rifle event, coined the Talladega High Power Cup Match.
Held at the CMP's Talladega Marksmanship Park in Alabama, the elite highpower event featured three, 1,000-point aggregates, a two-person team match and an EIC (Excellence-In-Competition) Rifle Match over the weekend of July 23-26.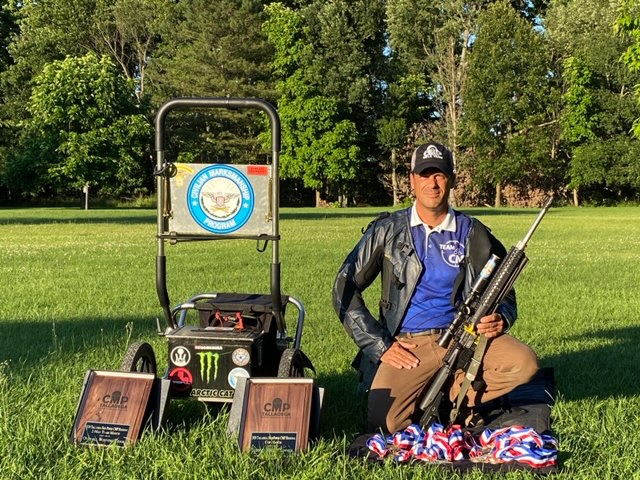 Nick Till, 46, of CMP's own highpower team, took home the most hardware from his performances – earning the overall win in both the CMP Service Rifle Cup and the EIC matches. Till also paired up with CMP highpower teammate Robert Gill, 61, to overtake the 2-Man Team event.
Gill put on his own outstanding performance during the Talladega High Power Cup as he claimed the overall win in the Match Rifle competition.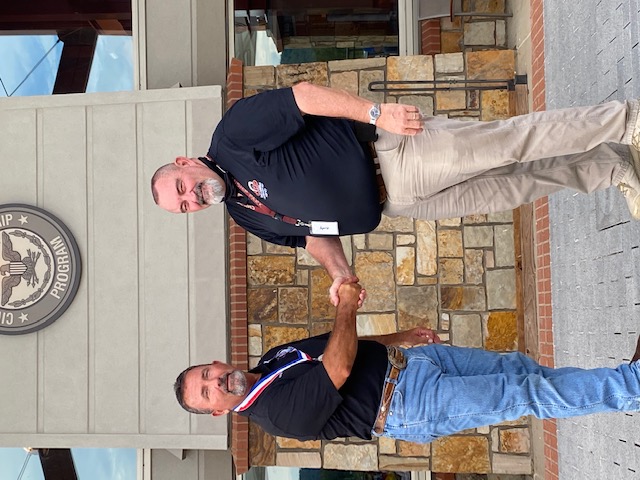 "I'm very proud of Nick and Bob (Robert Gill) for representing our team and performing so well!" said CMP's Sara Rozanski, who is also a member of the CMP Highpower Team.
Rozanski, who gave a record-setting performance at the 2019 National Matches at Camp Perry as the all-time leading female competitor (finishing fifth overall), participated in the High Power Cup the first day of competition but then bowed out to assist as a range officer during the matches. Though she only competed one day, she left her mark on the firing line, finishing as the lead competitor of the day – overtaking eventual champion Till by x-count.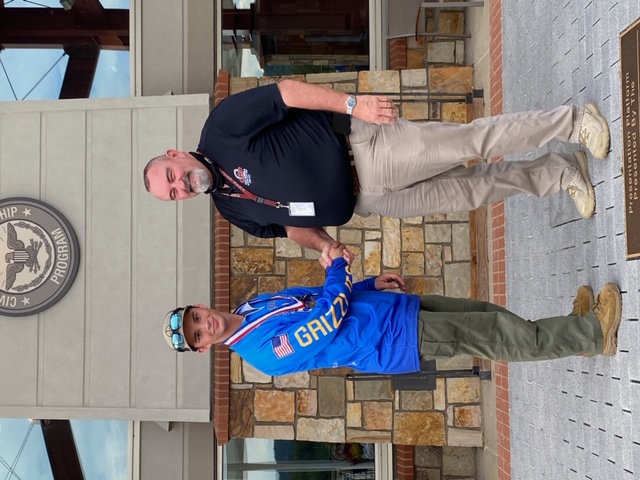 Dustin Carr, 19, of San Diego, California, landed in the Top 10 of Service Rifle competitors and earned himself the High Junior honor during the match, while fellow junior Lauren Wood, 18, of San Jose, California, was named High Woman. Carr and Wood joined forces in the 2-Man Team match to finish in a respectable third place spot amongst the group of over 20 teams. Both Wood and Carr are members of the California Grizzlies Junior Rifle Team.
"I'm elated that we had juniors attend, especially all the way from California," Rozanski added. "Lauren 'Sissy' Wood shot very well! I love seeing juniors at matches. Younger generations with that kind of enthusiasm ensures our sport will sticks around in the future!"
Placing second in the Team Results was CVO Red, with team members Daniel Duitsman and Leslie Lewis firing a combined score of 983-25x. Jack McKinney, 69, of Fairfax, Virginia, finished second overall to receive the High Senior title in Service Rifle.
To view a complete list of results, visit the CMP Competition Tracker page at http://ct.thecmp.org/TalladegaHPCupJuly20results.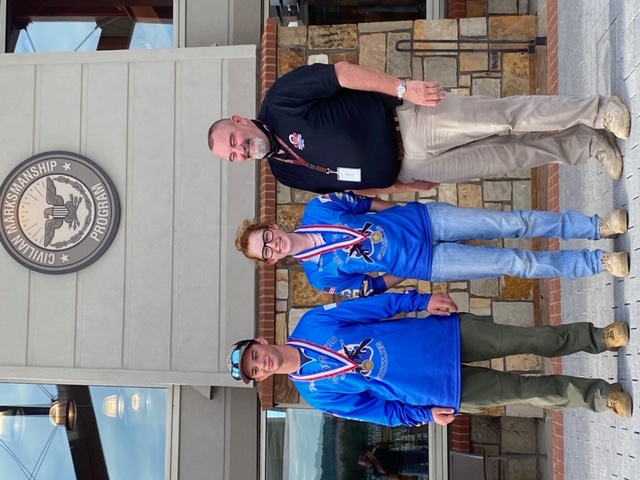 The next highpower events to be held at Talladega Marksmanship Park is set for Aug. 15 – a 3×600 Monthly Match and Aug. 22-23 – Talladega Home Range Appreciation Series 1600 Aggregate. Outside of highpower, find a variety rifle, pistol and shotgun opportunities at Talladega by taking a look at the park monthly schedule: https://calendar.google.com/calendar/embed?src=aWUwNGhmOTZpamdnbmxjODh0NHBkYm5ydmNAZ3JvdXAuY2FsZW5kYXIuZ29vZ2xlLmNvbQ&pli=1.
About Talladega Marksmanship Park:
The CMP Talladega Marksmanship Park in Alabama, just off of I-20, is a destination for firearm supporters and those intrigued by the sport, featuring exclusive CMP electronic targets and scoring monitors. The 500-acre facility is home to several ranges of varying distances, up to 600 yards, as well as a variety of shotgun areas such as Sporting Clays, 5-Stand and Trap & Skeet fields. Talladega Marksmanship Park is open to the public every week and regularly hosts rifle, pistol and shotgun events all year long.
Off of the firing line, the Club House holds a fully-stocked Pro Shop that includes an exclusive collection of rifles, ammunition, marksmanship accessories and CMP memorabilia. To learn more, visit the Talladega Marksmanship Park info page on the CMP website at https://thecmp.org/ranges/talladega-marksmanship-park/.