Tight Scores Prove High Level of Talent Seen During 2019 National Long Range Matches
October 9, 2019
Civilian Marksmanship Program
▸
The First Shot
▸
Tight Scores Prove High Level of Talent Seen During 2019 National Long Range Matches
By Ashley Brugnone, CMP Writer
CAMP PERRY, Ohio – In only its second appearance at the Civilian Marksmanship Program's (CMP) National Matches, the Long Range events have attracted some of the most talented contemporary marksmanship athletes currently firing the circuit – as seen by the impressive and consistent final scores marked up during the 2019 competitions.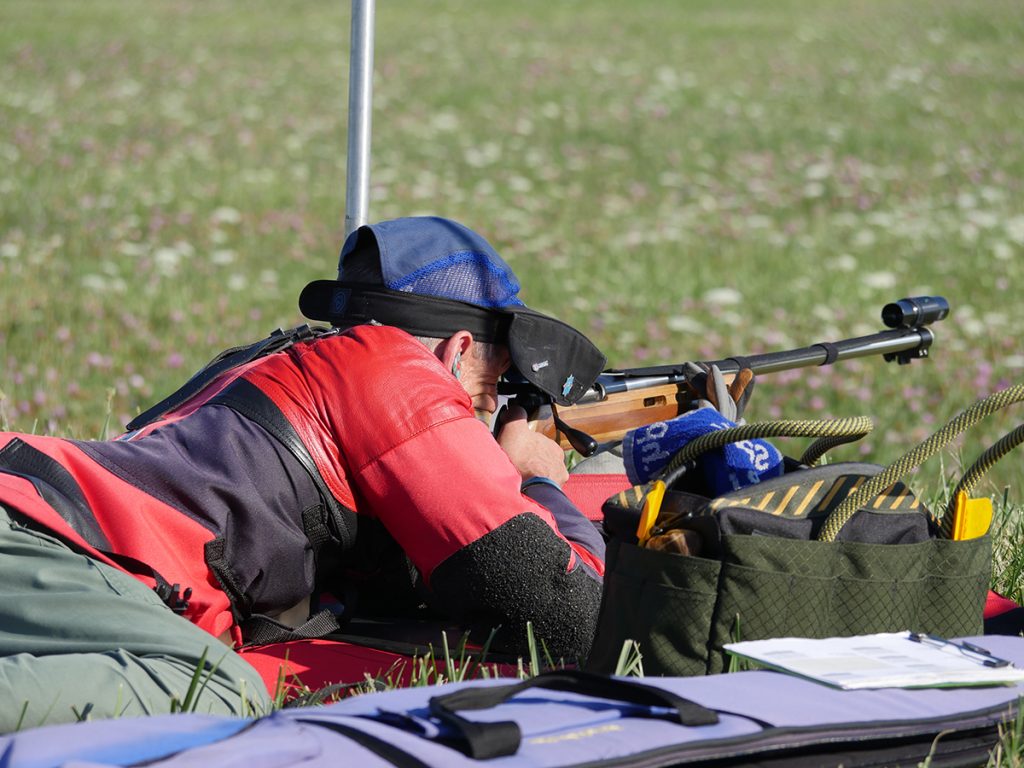 The 2019 National Long Range Matches returned with an updated, extended schedule of events to accommodate the popularity reached during its inaugural showing in 2018. Displaying a variety of individual and team events, the Long Range Matches provide 1,000-yard competition that both challenge and commemorate the spirited legacy of the National Matches, Camp Perry and those who secured and continue to establish marksmanship freedom for the United States.
Athletes in the series of events fire Long Range, Service or Palma rifles during competition, with awards dispersed accordingly. The level of talent on the firing line consisted of skilled military marksmanship unit members and civilians who produced scores so close that many winners (some of whom recorded perfect scores of 200) were determined by x-count only. With others separated by only one or two points, it's clear that the National Long Range Matches at Camp Perry offer the unique opportunity to fire alongside some of the country's best.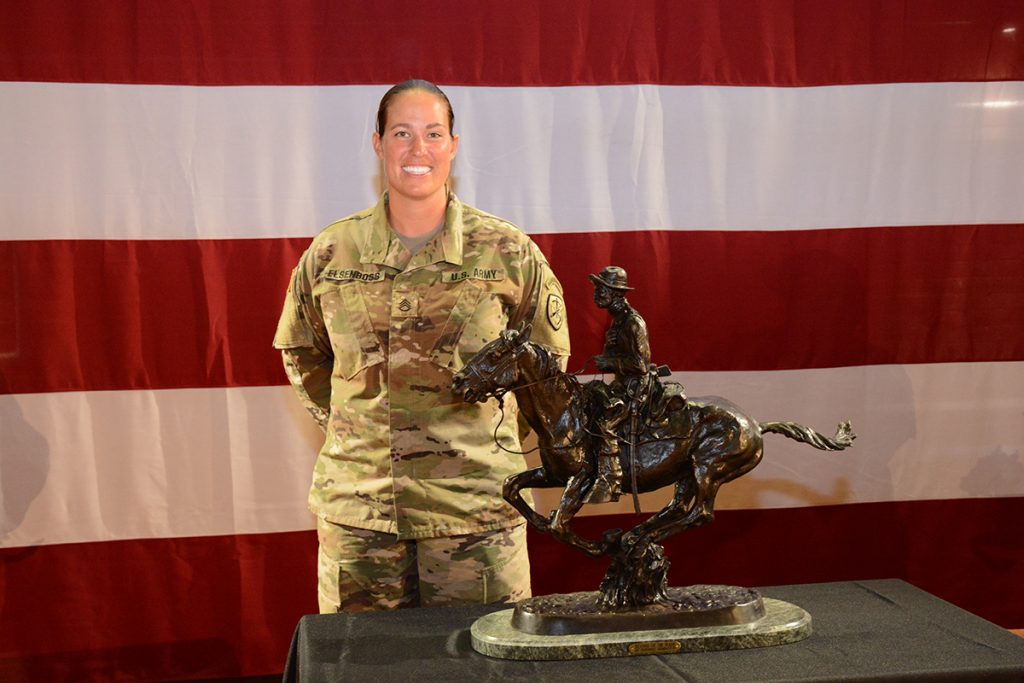 Winning the overall Long Range Rifle Aggregate was SSG Amanda Elsenboss, 30, of the Army Marksmanship Unit (AMU), with a score of 1641-95x. In her overall win, Elsenboss also claimed the top spot in the Viale Memorial Match, Critchfield Memorial Match and the Henry Memorial Match and finished within the top five competitors in the remainder of events.
Earning the win in only x-count above Elsenboss in the Baesel Memorial Match was teammate SSG Erin McNeil, 31, with a score of 197-12x. Elsenboss also reached the runner-up position in the McMaken & Speaks Memorial Match, matching the same score but eventually falling to civilian competitor Robert Gill, 60, of Visalia, CA.
In team events, Elsenboss joined her AMU comrades to earn the overall win in the Bataan Memorial Match. SFC Brandon Green, SP4 Forrest Greenwood and SGT Ben Cleland helped achieve a score of 795-41x to narrowly overtake the event by x-count.
SGT Cleland, 26, claimed an overall win of his own in the Kerr Memorial event by a one-x margin, with a score of 200-14x.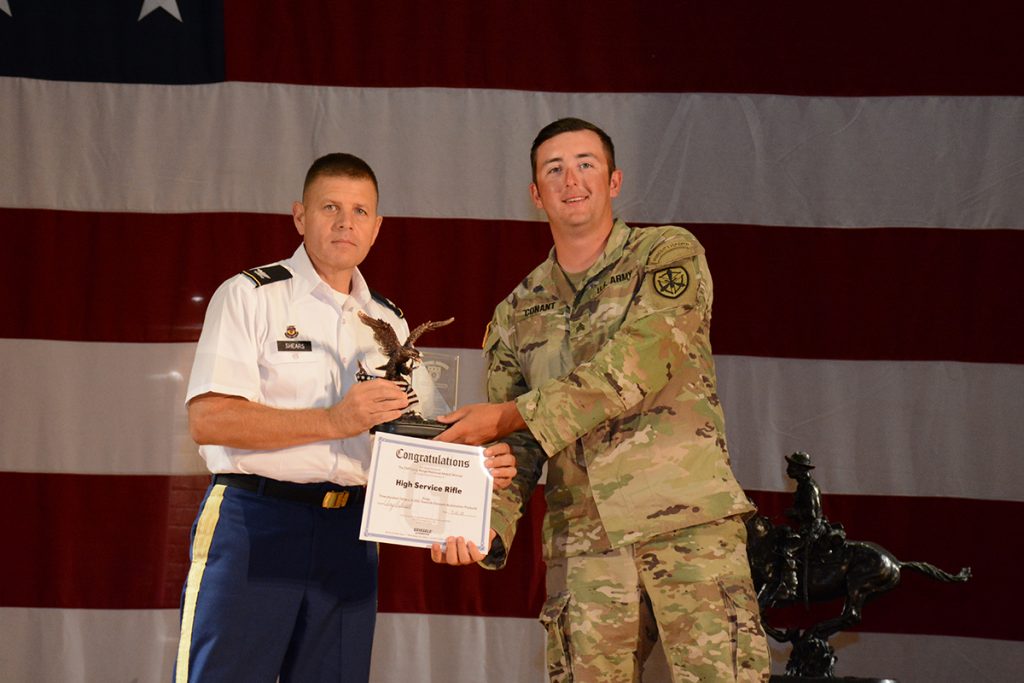 The Overall Aggregate for Service Rifle was SGT Verne Conant, 23, of the AMU, with a score of 1608-67x – just 11 x's above second place competitor and teammate, SSG Scott Peterson. Conant was also the overall winner in the Critchfield Memorial Match, while Peterson, 35, overtook the top spot in the Henry, McMaken & Speaks and Baesel Memorial Matches.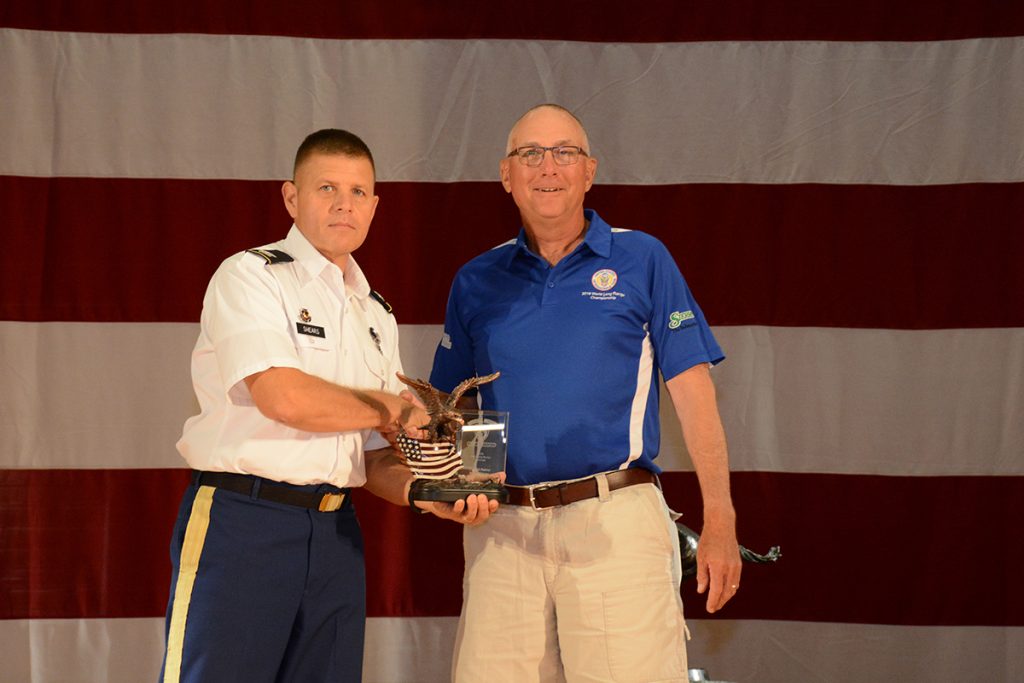 Aggregate winner of Palma competition was Keith Hoverstad, 64, of Cary, NC, with a score of 1634-92x. Hoverstad also led overall in the Viale, Kerr (firing a perfect 200) and Camp Perry Palma events. Coming in second was former AMU head coach Emil Praslick, 52, of Woodinville, WA, who claimed the win in the Henry Memorial by firing a perfect 200 score.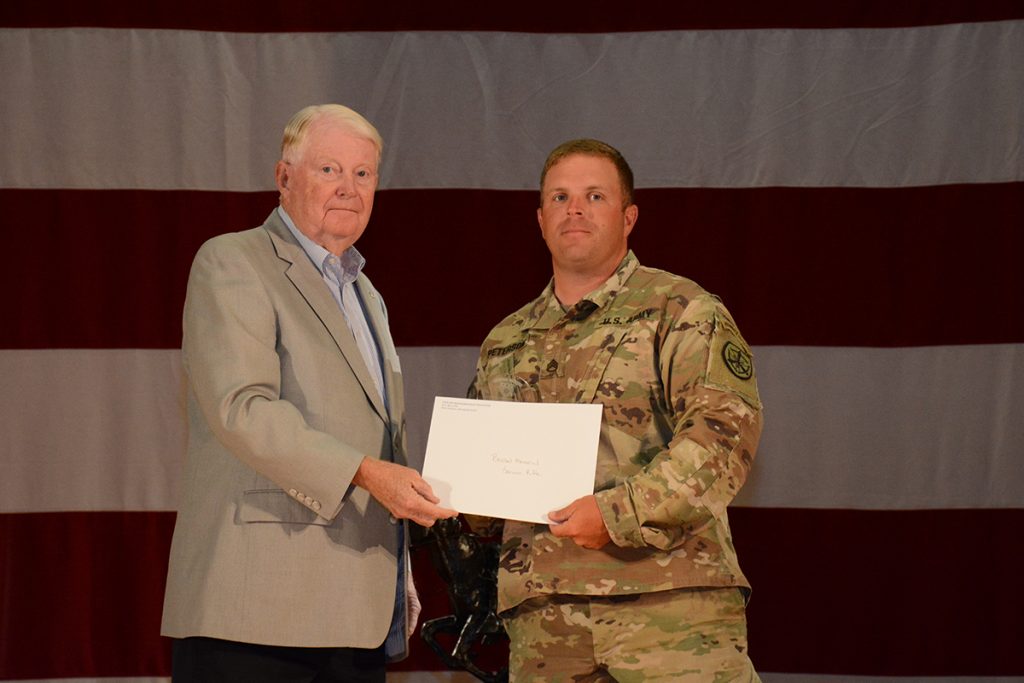 Other winners of the Long Range events include:
Viale Memorial Match:
Service Rifle: SGT Jonathan Wannemacher – 197-10x
Match Rifle: Matthew Zagorski – 198-8x
Critchfield Memorial Match:
Palma Rifle: SSG John Coggshall – 198-12x
Match Rifle: Matthew Zagorski – 195-7x
Kerr Memorial Match:
Service Rifle: SGT Lane Ichord – 198-8x
McMaken & Speaks Memorial Match:
Palma Rifle: Daniel Altman – 200-10x
Bataan Memorial Team Match:
Service Rifle: USAMU – Craig – 791-35x
Palma: USNRT – NSSC – Clowdis – 783-31x.
Baesel Memorial Match:
Palma Rifle: Hanne Brantner – 199-9x
Match Rifle: CPO Steven Triano – 196-6x
Winder Memorial Team Match:
Service Rifle: USAMU Craig – 770-24x
Palma Rifle: Reade Range – 776-22x
Match Rifle: Team CMP – 774-23x
Camp Perry Palma Match:
Service Rifle: SGT Jarod McGaffic – 442-11x
Match Rifle – Charles Richards – 441-23x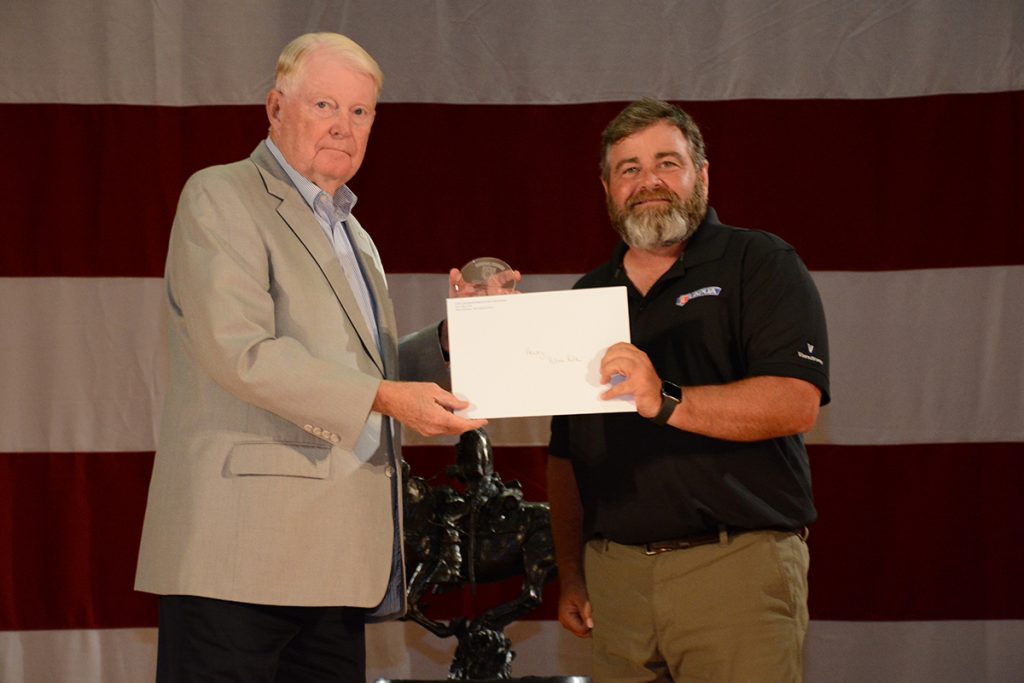 For a complete list of results, visit the CMP Competition Tracker page at https://ct.thecmp.org/app/v1/index.php?do=match&task=edit&match=18074&tab=results.
Photos of the Long Range events can be found and downloaded for free on the CMP's Zenfolio page: https://cmp1.zenfolio.com/f884212092.
About the National Matches:
The annual event, held at the Camp Perry National Guard Training Base since 1907, is a four-week long mix of original CMP matches along with traditional pistol, smallbore, highpower rifle and long range rifle competitions and clinics. Off the firing line, Commercial Row features dozens of vendors suited to an assortment of marksmanship material needs. Whether competing for the first time, a seasoned athlete or simply coming to see what's happening, the National Matches has something for everyone.
About Camp Perry:
Camp Perry is located six miles west of Port Clinton. For those looking for lodging, housing is available on base on a first-come, first-serve basis, and a campground is also located onsite. Other area accommodations are only a short drive away and only minutes to beautiful Lake Erie.