Three CMP Staff Members to Compete at World Cup Event in Bangkok
January 26, 2016
Civilian Marksmanship Program
▸
The First Shot
▸
Three CMP Staff Members to Compete at World Cup Event in Bangkok
By Ashley Brugnone, CMP Writer
COLORADO SPRINGS, Colo. – The Civilian Marksmanship Program (CMP) is proud to announce that three of its staff members – James Hall, Chance Cover and Elijah Ellis – will be traveling to Bangkok, Thailand, to compete in the World Cup Competition after their impressive performances at the Selection Match in Colorado Springs, Colo., Jan. 7-11, 2016. Cover and Ellis competed in the Men's Three-Position events as Hall took aim in the Men's Free Pistol event, all held at the Olympic Training Center.
Hall earned second place in the Free Pistol event as well as $500 in USAS (USA Shooting) credit to be used towards expenses for the Bangkok World Cup. Cover landed in second during the Three-Position Match, while Ellis finished just behind him in third. Both rifle shooters also received $500 for their trip to Bangkok.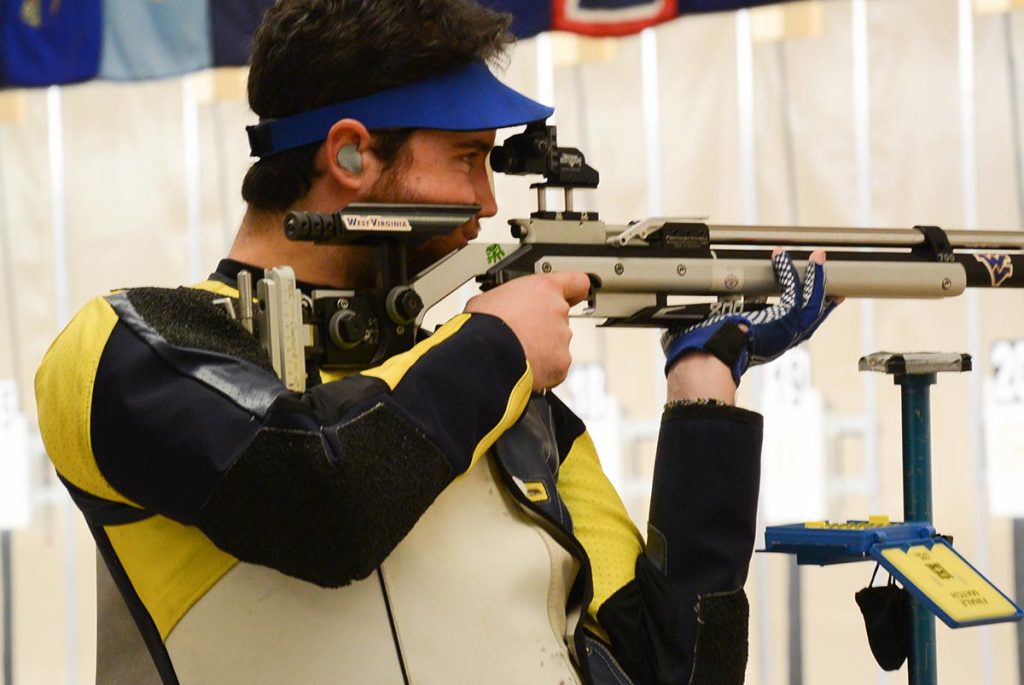 With their wins, the trio will be heading to Thailand, March 1-9, to compete at the World Cup event. The marksmen hope to earn their MQS (Minimum Qualifying Score) in order to become eligible to compete in the Olympic Team Trials and for a chance to represent the United States at the 2016 Olympics in Rio de Janeiro, Brazil.
Cover, Ellis and Hall all work at the CMP South office in Anniston, Ala. Being in the same building on a weekly basis has bonded the three, but trips on the road have given them an even closer connection and has also allowed them to help each other be successful on the firing line.
"The guys and I travel often together with the CMP Mobile range. It's a different atmosphere when we get to travel for matches," said Hall. "We all know that adequate rest is important for performance, and we are conscience about the food we eat before events. We look out for each other and support one another, wholeheartedly."
The talented marksmen qualified for the event in Colorado Springs after competing in the USA Shooting Nationals, June 24-July 1, at Ft. Benning, Ga., and firing at least the MQS. Hall finished in fourth in Air Pistol and 14th in Free Pistol, as Ellis landed 23rd overall and Cover 33rd in the Men's 3×40 Smallbore event.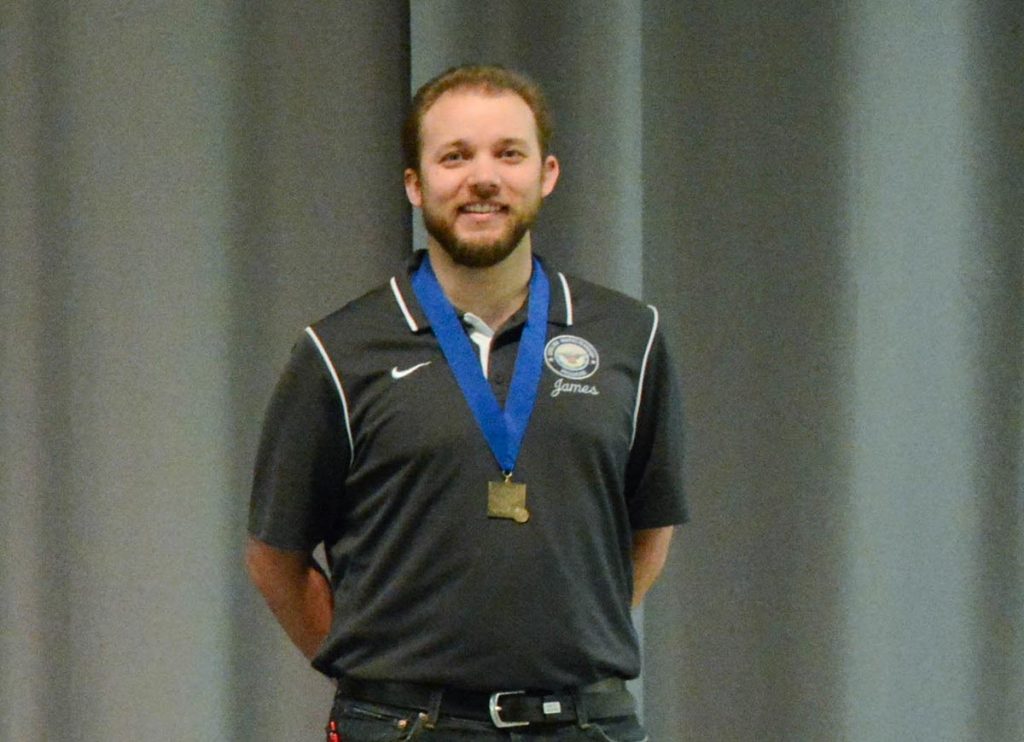 "The USAS Nationals has always been one of the most prestigious International rifle and pistol events hosted in the United States," explained Hall. "A lot of shooters attend this event during the summer, including collegiate shooters, national team members and the U.S. Army Marksmanship Unit."
"After our performance during Nationals, we chose to shoot the selection matches in order to gain qualifications for the World Cups," he continued. "World Cup trips are offered to a very limited number of people, so it shows a lot of dedication to our shooting to have achieved that goal."
All three men are former collegiate athletes and CMP veterans. Hall has been with the air gun program from its roots – earning Junior Distinguished Badge #2 in 2001. He went on to compete with the Jacksonville State air rifle team, winning three consecutive smallbore titles from 2005-2007. Since then, Hall is often seen on the firing line, in the Finals and on the podium at many CMP events – most recently during his Super Finals win in the pistol category at the Camp Perry Open in January.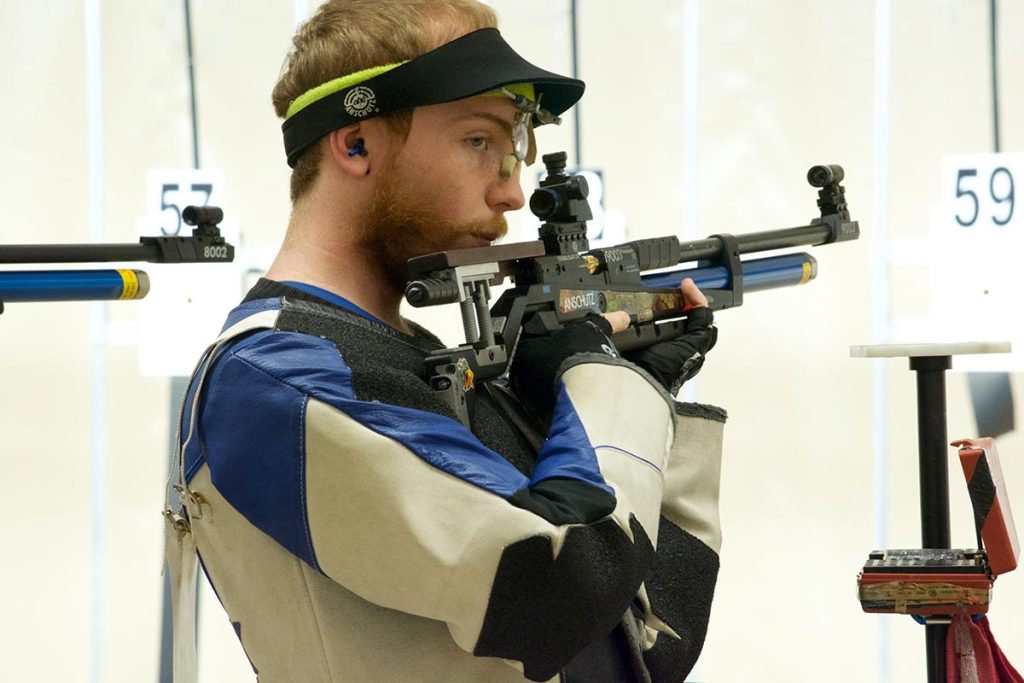 Cover was a walk-on member of the West Virginia University rifle team from 2009-2013. While there, he was a member of the Academic All-Big 12 At-Large Team, CRCA All-Academic Team and also earned Academic All-Big 12 First Team. Additionally, he helped the rifle team reach NCAA Champion status in 2013 and 2014 and finished in first in the Class A Men's 50m rifle prone and the Class A Men's 50m Rifle Three-Positions at the 2013 USA Shooting National Championships for Rifle and Pistol.
Ellis was a member of the University of Kentucky rifle ream from 2011-2015. His past rifle accolades include six state championships, four national championships, five National Records and over 100 wins in local, regional and sectional matches. While at Kentucky, he was an individual qualifier for smallbore at the 2013 NCAA National Championships, Honorable Mention for All-American Air Rifle Team 2012-2013 season, GARC All-Conference Second Team Air Rifle 2014, All-American Second Team Air Rifle 2014 and GARC All-Conference Honorable Mention Air Rifle 2015.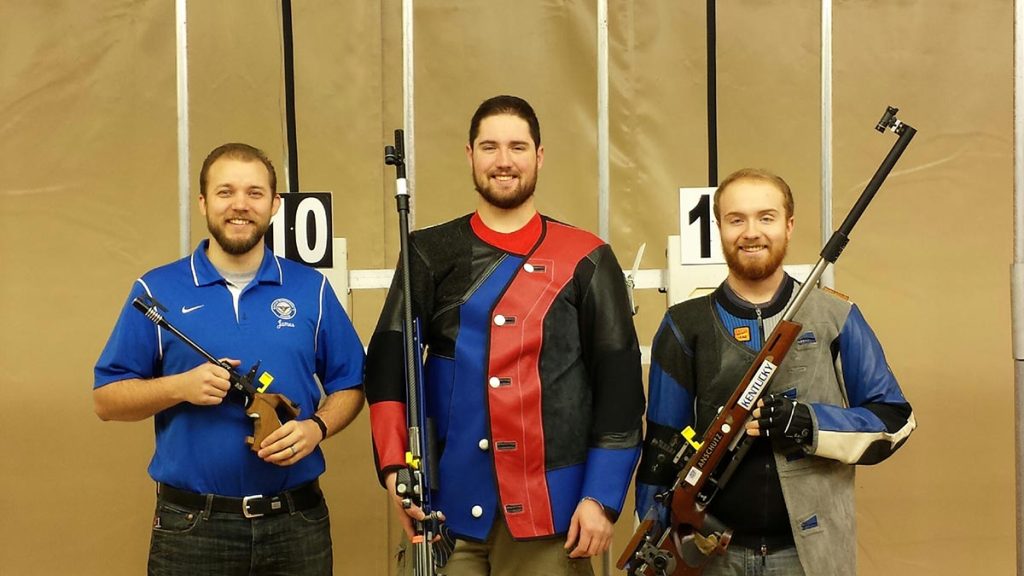 He was also a member of the U.S. National Junior Rifle Team 2012-2013 and competed internationally in Munich, Germany, at the 2013 Bavarian Air Gun Championships. One of his biggest wins came in the summer of 2013 as he received the gold medal for USA in the Czech Republic Olympic Hopefuls Match.
Good luck and safe travels to Hall, Cover and Ellis as they head to Bangkok for the World Cup!