Thompson Returns to Reclaim Title at 2017 Gary Anderson Invitational Air Rifle Event
December 19, 2017
Civilian Marksmanship Program
▸
The First Shot
▸
Thompson Returns to Reclaim Title at 2017 Gary Anderson Invitational Air Rifle Event
By Ashley Brugnone, CMP Writer
CAMP PERRY, Ohio; ANNISTON, Ala. – On the opening weekend of December, the Civilian Marksmanship Program (CMP) hosted its last air rifle event of 2017. A total of 407 junior athletes from around the country made the decision to either travel north to the Gary Anderson CMP Competition Center in Ohio or the CMP South Competition Center in Anniston, Ala., to fire in the annual Gary Anderson Invitational (GAI). The 3×20 aggregate event allows competitors from both locations to go "shoulder-to-shoulder," even while miles apart.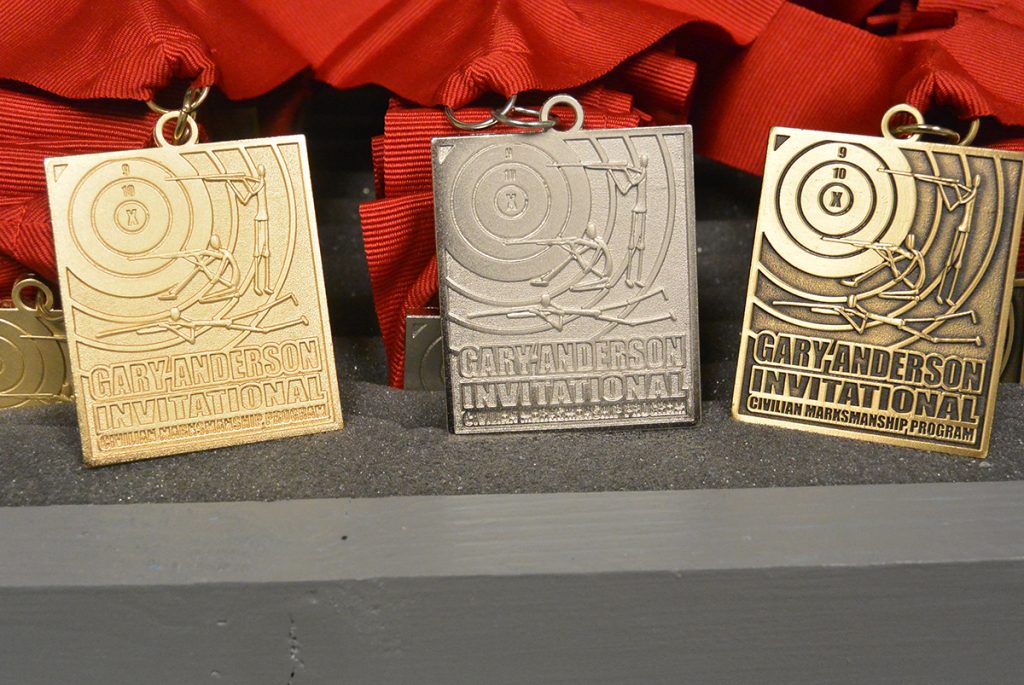 Last year's sporter champion, Emma Thompson, 17, of Freeport High School in Illinois, came out to reclaim her title by a six-point margin, with an overall score of 645.3. During her 2016 performance, Thompson fired a 20 Shots Standing Navy JROTC record, 20 Shot Kneeling Navy JROTC and Age Group II records, along with 3×20 Navy JROTC, Age Group II and Overall records and a 3×20 plus Finals record score – still holding nearly all of those records today. Possessing an undeniable talent, Thompson has been a Distinguished Junior competitor since 2015.
Winning the precision event by one point over the second place competitor was Antonio Gross, 18, of Webster Junior Marksmen, with an aggregate score of 691. Gross began 2017 by coming out on top during the Camp Perry Open 3×20 precision event in January, previously having earned his USA Shooting jacket in June 2016 as the high male competitor of the National Junior Olympic/CMP Three-Position air rifle aggregate. Gross also received his Distinguished Junior Badge in 2015.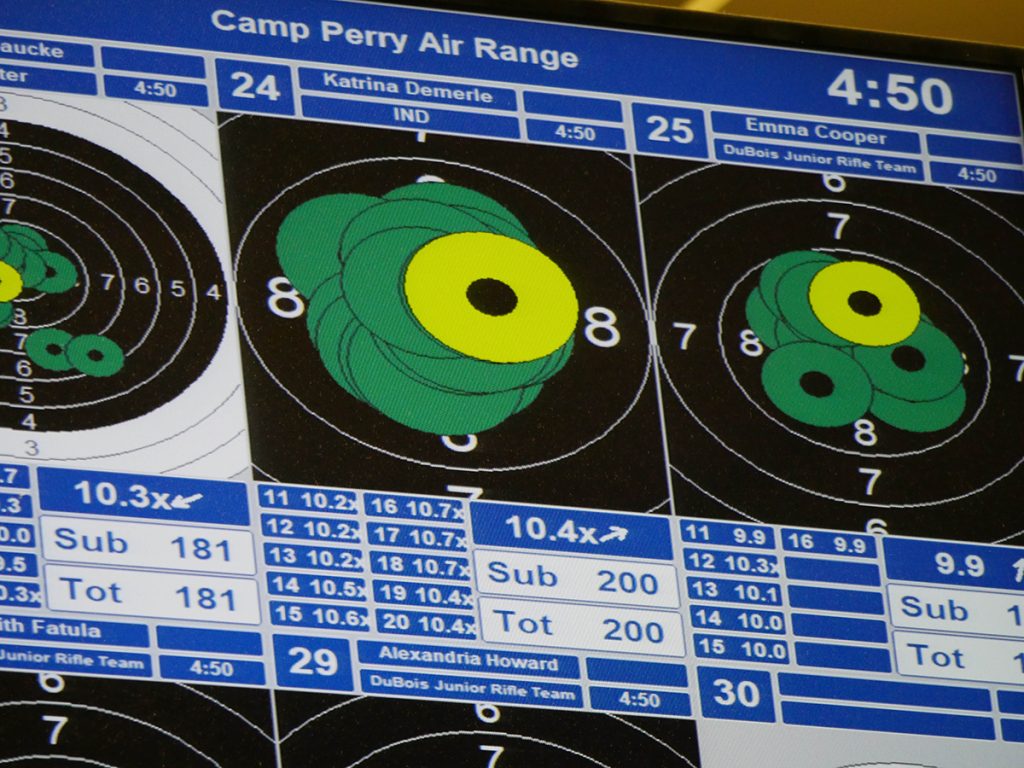 Earning second in the precision match was Abigail Zeitler, 18, of the DuBois Jr Rifle (Thunder) from Pennsylvania, as the 2014 and 2015 GAI competitor, Justin Kleinhans, 18, of Port Clinton, Ohio, secured third.
In sporter, Max Martinez, 16, of Pickaway Diabolos from Ohio, claimed the second place spot – slipping past third place finisher Megan Painter, 17, of Volunteer High School in Tennessee, by only one point.
A team competition was also held during the event, combining the individual scores of a four-person team. Teams were also ranked as either Scholastic or Club.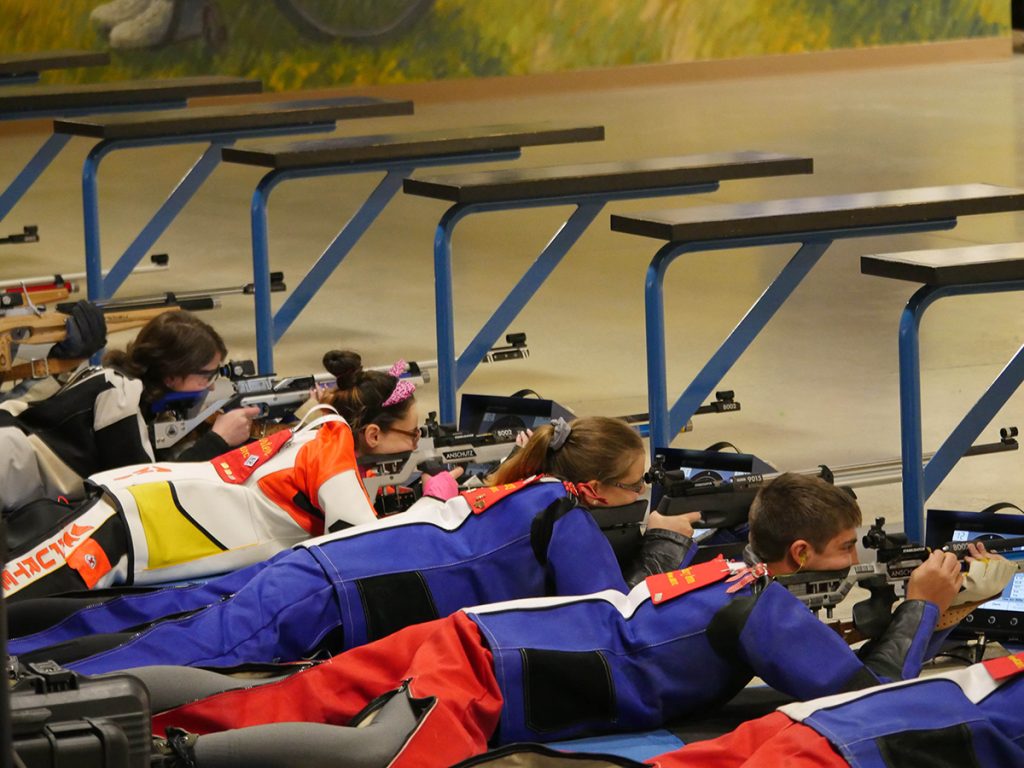 Winning the overall sporter team event was Freeport High School from Illinois. Members were champ Emma Thompson, Linsey Kleckner, Makiah Stacy and Austin Martinez. The team is coached by SgtMaj Michael Dechy. Freeport also picked up the Scholastic Team title.
Second place in the sporter competition when to Volunteer High School from Tennessee, followed by Zion Benton NJROTC from Illinois in third. High Club team was Clover High School AFJROTC from South Carolina.
Allatoona Gun Club from Georgia earned the precision title and was also the High Club team of the event. Team members were Savanna Stalnaker, Maddie Dong, Ashley Judson and Alex Thackery.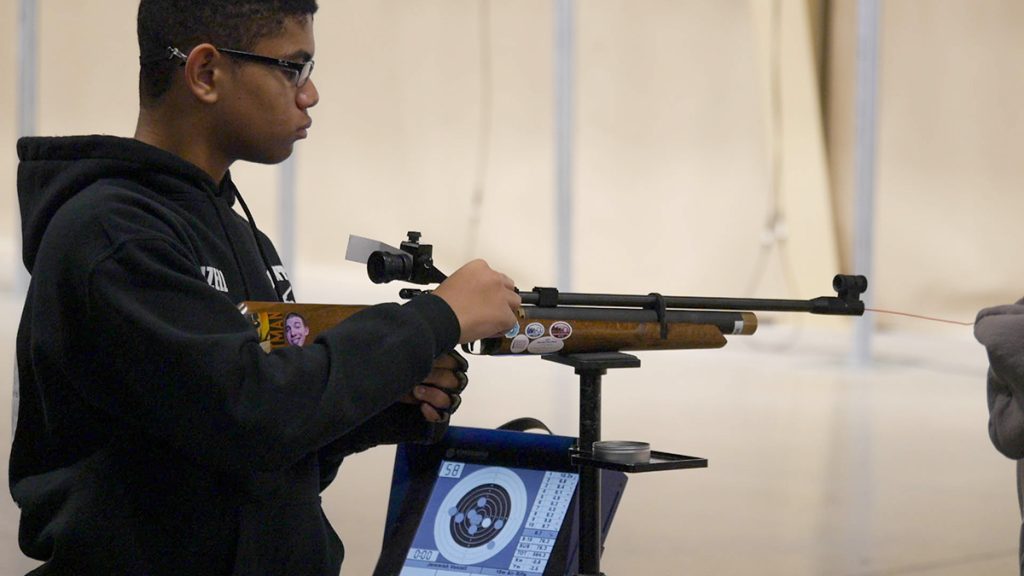 Scssa 1 from Alabama landed in second, as DuBois Jr. Rifle (Thunder) from Pennsylvania took the third place position. Earning the Scholastic Team win was Carrolton High School from Georgia.
For a complete list of results, visit http://ct.thecmp.org/app/v1/index.php?do=match&task=edit&match=15966&tab=results.
Photos can be found on the CMP Zenfolio page at http://cmp1.zenfolio.com/p367075062.
About the Gary Anderson Invitational:
The Gary Anderson Invitational is a three-position air rifle tournament that follows the 3×20 course of fire. Each shooter fires 20 record shots from prone, standing and kneeling positions, with the Top 8 shooters advancing to the final. Winners are determined from overall scores comprised from competitors at the CMP Gary Anderson Competition Center located at Camp Perry and CMP South competitors in Anniston (3×20 plus Final scores). Schools, junior clubs and individuals are welcome to participate in the annual competition.
About Gary Anderson:
Mr. Anderson is a two-time Olympic gold medalist and also holds seven world championships, six world records and 16 national championships. He has won more Olympic and world championship three-position titles than any other American in history. In 1999, Anderson began a 10-year reign as Director of Civilian Marksmanship and retired in December 2009.
Today, Anderson serves as DCM Emeritus and remains a mentor for new and experienced, old and young shooters around the country through his articles and classes. Anderson's advice is regularly featured in CMP's junior magazine, On The Mark, and throughout the year during the clinics he leads at CMP events. In 2014, the CMP North Competition Center was renamed the Gary Anderson CMP Competition Center, in honor of his years of dedication to the sport.